Kingsville, Texas (CNN)The mother of the first whistle-blower arrested in the Trump era says her daughter is being held under an unjust media blackout to stop the American public learning who she really is.
Billie Winner-Davis' daughter Reality Winner, a US Air Force veteran, was sentenced to prison for more than five years in August 2018 as part of a deal in which she pleaded guilty to leaking a classified NSA document providing details of a 2016 Russian cyberattack on a supplier of US voting software."They don't want the world to be exposed to the real Reality Winner," Winner-Davis told CNN in a tearful interview at the small home in rural southern Texas where she raised her daughter.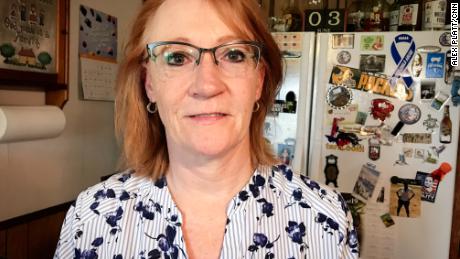 Billie Winner-Davis says her daughter, Reality Winner, is being blocked from talking to the media while in prison."The prosecution painted her to be a very evil person, who hates her country … who needed to be feared by the American people," Winner-Davis said. "And I honestly believe they are afraid that if America gets to know who Reality Winner really is, they are going to see that wasn't the case at all."Instead, she said, "they are going to see a loving, caring, compassionate person who is honest and who is good. And I think that that's really why they have fought so hard for America not to hear from Reality."Read MoreWinner, 27, who worked in the US Air Force's drone program, is serving the longest sentence ever given to a journalistic source by a federal court, according to the Department of Justice. Interview attempts blockedCNN has repeatedly sought permission to interview Winner in federal prison, and recently accompanied Winner-Davis on the seven-hour road trip from her home to visit her daughter at FMC Carswell in Fort Worth, where she is incarcerated, but our team was not permitted to go inside.FMC Carswell's warden has denied CNN's requests, citing the need to maintain the "safety, security, and orderly management of the facility." Our attempts to speak with the warden over the phone to understand how journalists could address those concerns were unsuccessful.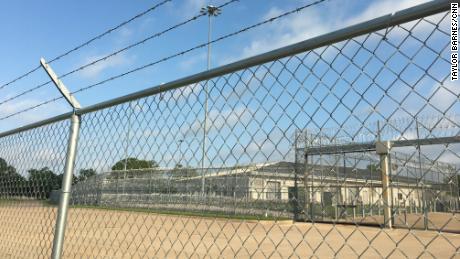 FMC Carswell, the federal prison in Fort Worth, Texas, where NSA whistle-blower Reality Winner is being held.CNN also sought to interview Winner by telephone but was told by her mother that the former drone operator has been told by prison staff not to add media outlets to her phone list."She has been warned and she has been frightened as far as the restrictions on her communications," Winner-Davis said. "They're telling her she cannot even have any contact with any kind of journalists or media, in any way, shape, or form."In its official policy document on telephone usage, the Bureau of Prisons says that inmates may submit phone numbers for "any person they choose," including "members of the news media." CNN has made repeated requests for comment from the Bureau of Prisons' Public Affairs Office, but has not had a response.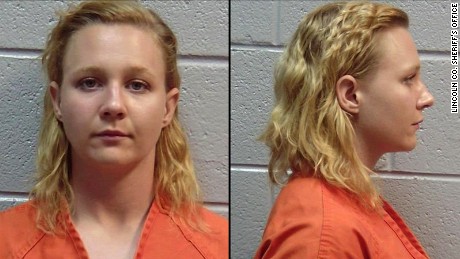 Reality Winner was arrested in 2017, while working at a National Security Agency facility in Georgia.The apparent clampdown stands in contrast to other whistle-blowers who have communicated with media outlets while serving prison sentences, such as former Army intelligence analyst Chelsea Manning and former CIA officer Jeffrey Sterling.CNN also spoke with another high-profile inmate who spent time with Winner inside FMC Carswell and gave media interviews while she was there. Crystal Mason, a Texas mother who came into the national spotlight when she was sentenced to five years in prison for voting in the 2016 election while on supervised release from a previous felony conviction, said she had spoken with news outlets both by phone and e-mail. "She had no problem with media," said Mason's attorney, Kim Cole.Espionage Act convictionThe government secured Winner's conviction under the World War I-era Espionage Act, though prosecutors do not call her a spy, and in her plea agreement, government attorneys recognize that the document she leaked was sent to a news outlet rather than a foreign adversary. In an official press release, US Attorney Bobby L. Christine called Winner the "quintessential example of an insider threat," and insisted that the case "WAS NOT A VICTIMLESS CRIME." "The document Winner compromised did, in fact, contain TOP SECRET information about the sources and methods used to acquire the intelligence described in the report," Christine said in the statement.
JUST WATCHEDThe details of Reality Winner's alleged leak (2017)ReplayMore Videos …MUST WATCH
The details of Reality Winner's alleged leak (2017) 02:49Winner's advocates compare the severity of her sentence with that handed down to retired General and former CIA Director David Petraeus, who shared notebooks that contained classified information with his biographer and lover. Charged with a misdemeanor — mishandling classified material — he was sentenced to two years' probation and handed a $100,000 fine. Her supporters also argue that other figures in the investigation into Russian interference in the 2016 election have received far more lenient treatment. Maria Butina, who pleaded guilty to conspiracy to act as a Russian agent, received a sentence of a year and a half. Butina has given a series of interviews — including two to CNN — while incarcerated. She recently told National Public Radio that she was able to speak to their reporter from prison because "you guys in the US have a First Amendment right."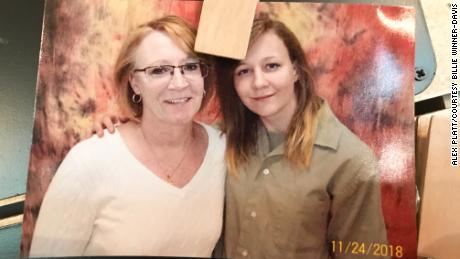 A photograph of Billie Winner-Davis and her daughter Reality during a prison visit, pinned to Winner-Davis' refrigerator.Winner-Davis said her daughter should never have been charged or convicted under the Espionage Act. "She's not a traitor. Reality served her country," she said. "She protected and defended us.""What did she release? She released something that actually helped us to defend ourselves against an attack by Russia," she said.'Meritorious service' medalWinner served in the US Air Force from 2010 to 2016. A linguist fluent in Pashto, Farsi and Dari, she worked as a translator and language analyst.The family home is dotted with labels written in Arabic from when she was studying: sura on a picture in a frame, hamam on the bathroom door.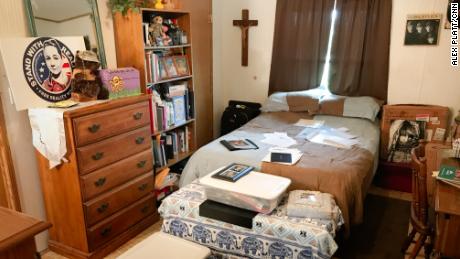 Reality Winner's bedroom at her family home in rural southern Texas.In 2016, she received the Air Force Commendation Medal, for members who have "distinguished themselves by meritorious service."Then in 2017, while working as a federal contractor assigned to the National Security Agency in Georgia, she leaked a classified NSA document providing details of a 2016 Russian cyberattack.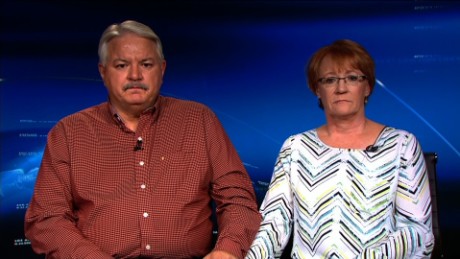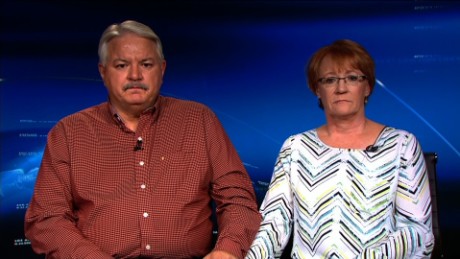 JUST WATCHEDParents of accused NSA leaker speak outReplayMore Videos …MUST WATCH
Parents of accused NSA leaker speak out 04:43The document served as the basis for a June 2017 article by The Intercept — the online news outlet says they received it anonymously — but Winner was arrested before it was even published online.Winner-Davis told CNN that her daughter "didn't have a criminal heart, or a criminal mind," and did little to cover her tracks, but that she felt she had to take action. "It was very frustrating for her, day after day, to hear the news, to know that the country was struggling with not knowing the truth, and then seeing that she had the truth right there … in front of her on her desk."She printed that document out and she kept it on her desk for a couple of days before sending it. This is not something that she just did on a whim … in her mind, this was the right thing to do for America. This is what needed to be done."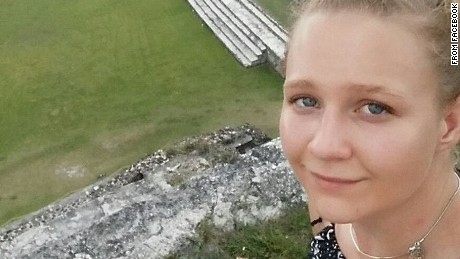 Reality Winner's family are calling on US President Donald Trump to pardon the US Air Force veteran.On June 3, Winner's family and friends will mark the second anniversary of her arrest with a protest in Washington. They plan to lobby their representatives in Congress and to call on US President Donald Trump to pardon her."I've seen recently that he has pardoned people," Winner's mother said. "I know that this is something that weighs heavily on him. She is not a threat to society, she is not a dangerous person."Despite everything her daughter has been through, Winner-Davis said she had done the right thing."She has paid the price, but I wouldn't change what she has done because I think that what she did was noble, and I think that what she did was patriotic."
Source Link:
https://www.cnn.com/2019/05/29/politics/reality-winner-media-blackout-prison/index.html
[-0.739664]
Comments
comments