Story highlightsWilliams defeats Kristyna Pliskova 7-6 6-4Her first grand slam match in 16 months Sharapova beats Richel Hogenkamp 6-1 4-6 6-3Nadal saves set points to beat Simone Bolelli in three sets
(CNN)She had been away from grand slams for 16 months but returning at the French Open on Tuesday, Serena Williams was still Serena Williams.
Follow @cnnsport Hitting 13 aces and lifting her game when trailing in a first-set tiebreak, the American — wearing a black catsuit — defeated Kristyna Pliskova 7-6 (7-4) 6-4 as early rain in Paris gave way to afternoon sunshine. READ: Long journey to big paydayREAD: Kvitova's 'dream' seasonThe 36-year-old is thus unbeaten as a mum at majors, having given birth in September. Williams posted an image to Instagram with the message: "Catsuit anyone? For all the moms out there who had a tough recovery from pregnancy—here you go. If I can do it, so can you. Love you all!!"Read MoreIn an opinion piece for CNN in February, Williams described how she almost died while giving birth to her daughter, Olivia.
Catsuit anyone? For all the moms out there who had a tough recovery from pregnancy—here you go. If I can do it, so can you. Love you all!! pic.twitter.com/xXb3BKDGNF
— Serena Williams (@serenawilliams) May 29, 2018 "I feel like I'm on the right track," Williams, titlist at the 2017 Australian Open in the early stages of pregnancy, told reporters. "I have been putting a lot of work in on the court, off the court, on the court, on the court, off the court, that's kind of been my life. "I have been really enjoying it. Hopefully the results continue to show."Her longtime rival Maria Sharapova endured a longer absence from Roland Garros after a drug suspension — and famously not receiving a wildcard last year — but the Russian also emerged victorious in the first round. Her path was ultimately trickier, with Sharapova needing to overturn a break deficit in the third set against 133rd-ranked qualifier Richel Hogenkamp for a 6-1 4-6 6-3 win. It initially looked like the 31-year-old was destined for victory in an hour. Such is his pedigree on clay that Rafael Nadal hardly experiences any drama at the French Open. But the record 10-time champion was forced to save a quartet of set points in a thrilling tiebreak prior to putting away the flashy Italian, Simone Bolelli, 6-4 6-3 7-6 (11-9), in the completion of their opener. Williams' tiebreak against the 70th-ranked Pliskova — twin sister of former No. 1 Karolina Pliskova, who beat Serena at the 2016 US Open — felt decisive too. Williams and Pliskova are two of the biggest servers in the women's game.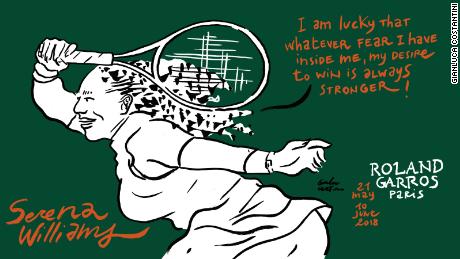 Pliskova saved the lone break point of the first on Philippe-Chatrier court, a set point, at 5-6 with an ace. As a result, the Czech held the momentum going into the tiebreak and duly raced to a 3-0 advantage. A combination of factors changed the complexion. Williams refused to donate any errors while Pliskova blinked, perhaps realizing how close she was to taking a set off the tennis great. Twenty-three majors Indeed Pliskova likely wouldn't have been thinking about Williams' ranking of 451st — a result of her tour inactivity — but instead her 23 grand slam titles. Pliskova regrouped for 2-0 in the second set but didn't recover when broken from 40-15 in the ensuing game, although Williams needed to save a trio of break points to confirm her passage into the second round.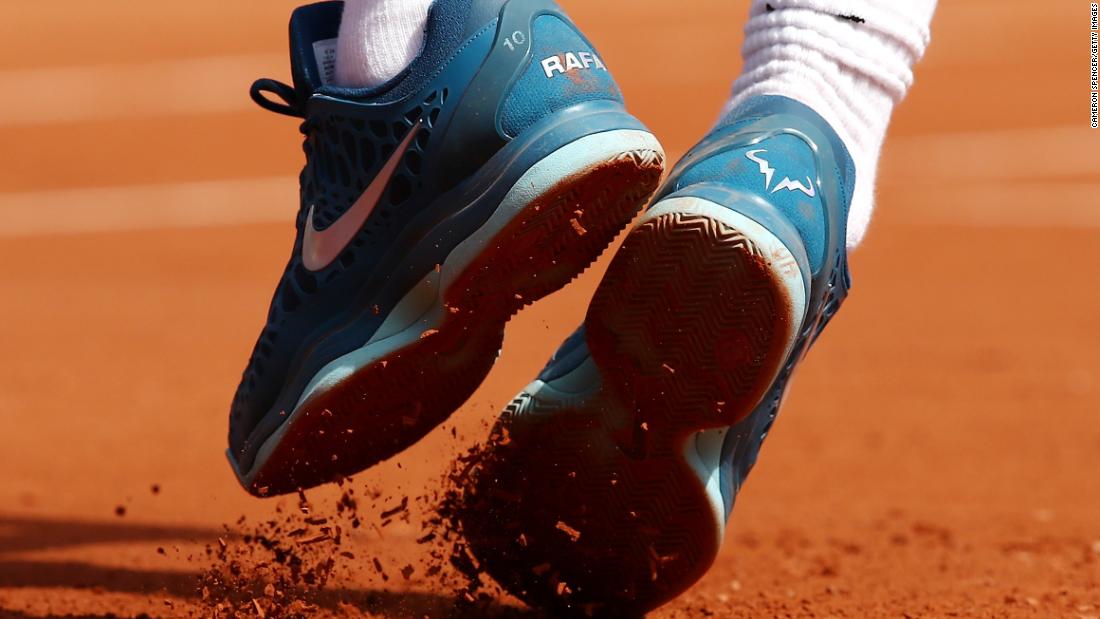 Photos: French Open 2018: Title No. 11 for Rafa?Rafael Nadal is back in Paris and bidding to stretch his record to 11 French Open titles after beating Stan Wawrinka in last year's final at Roland Garros.Hide Caption 1 of 12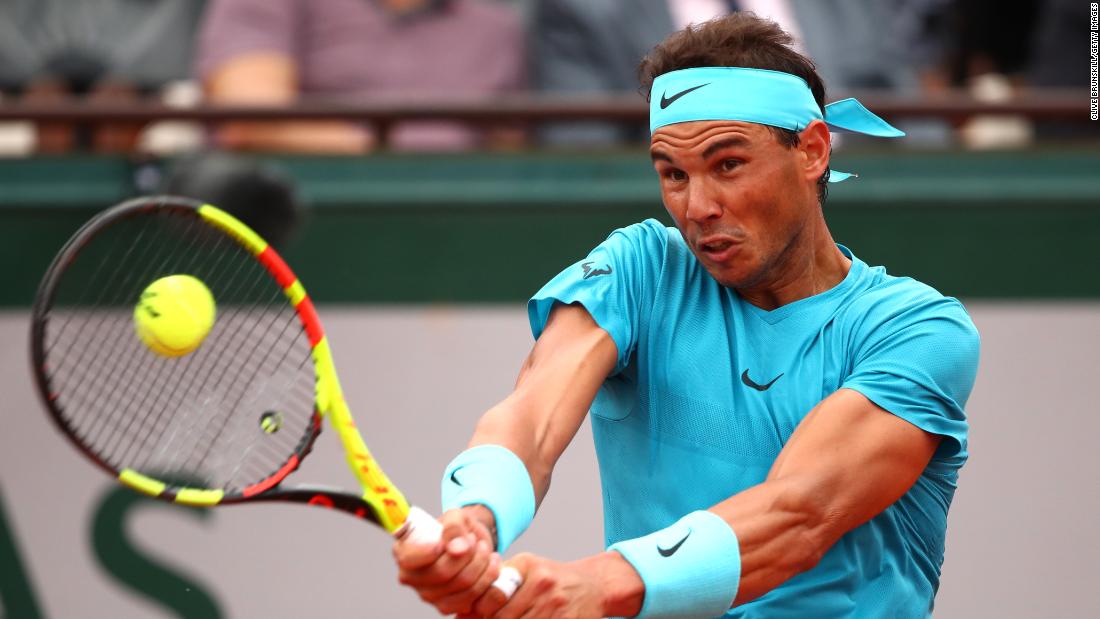 Photos: French Open 2018: Title No. 11 for Rafa?Spain's Nadal is known as the "King of Clay" and is the red-hot favorite in Paris.Hide Caption 2 of 12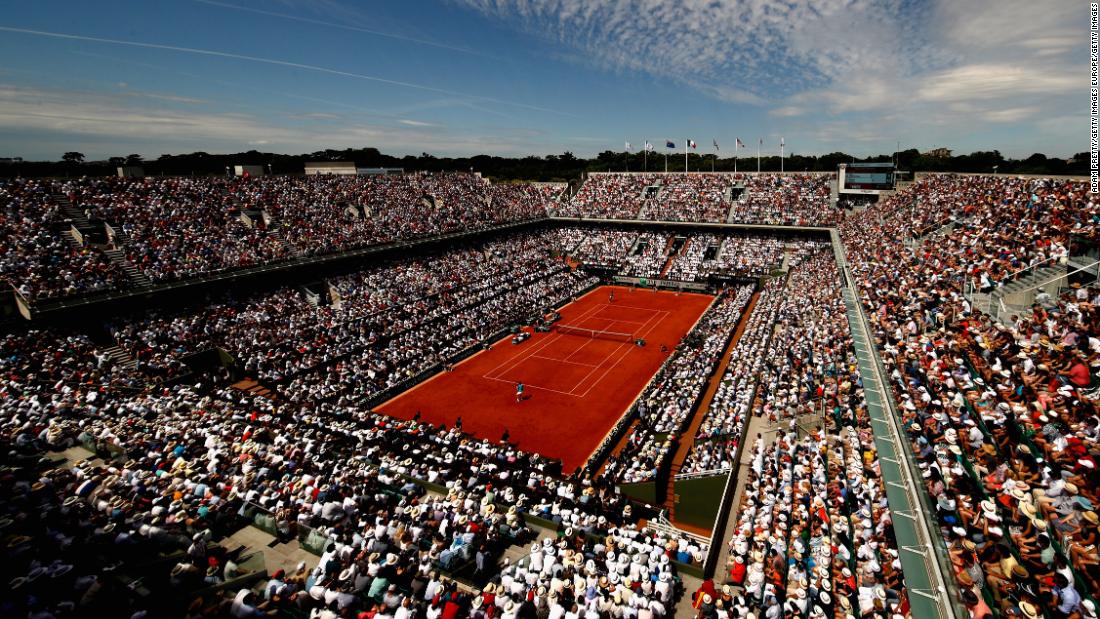 Photos: French Open 2018: Title No. 11 for Rafa?Last year about 15,000 people packed into Roland Garros' Philippe-Chatrier court to watch Nadal make history as the only player in the modern era to win the same grand slam 10 times.Hide Caption 3 of 12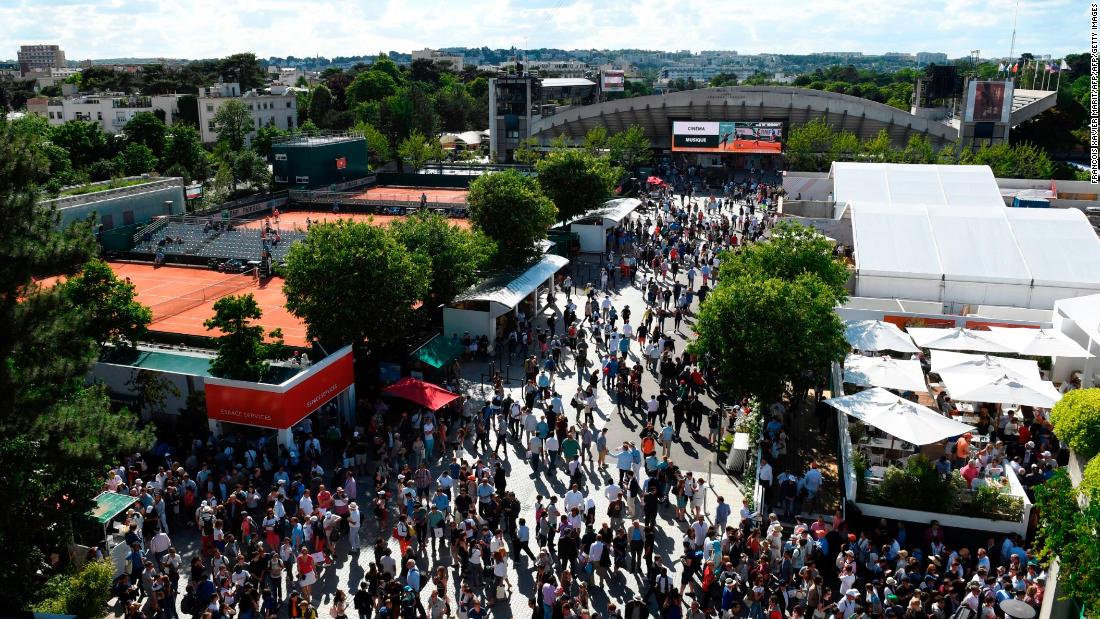 Photos: French Open 2018: Title No. 11 for Rafa?The French Open oozes Parisian chic and is a springtime rite in the capital. Hide Caption 4 of 12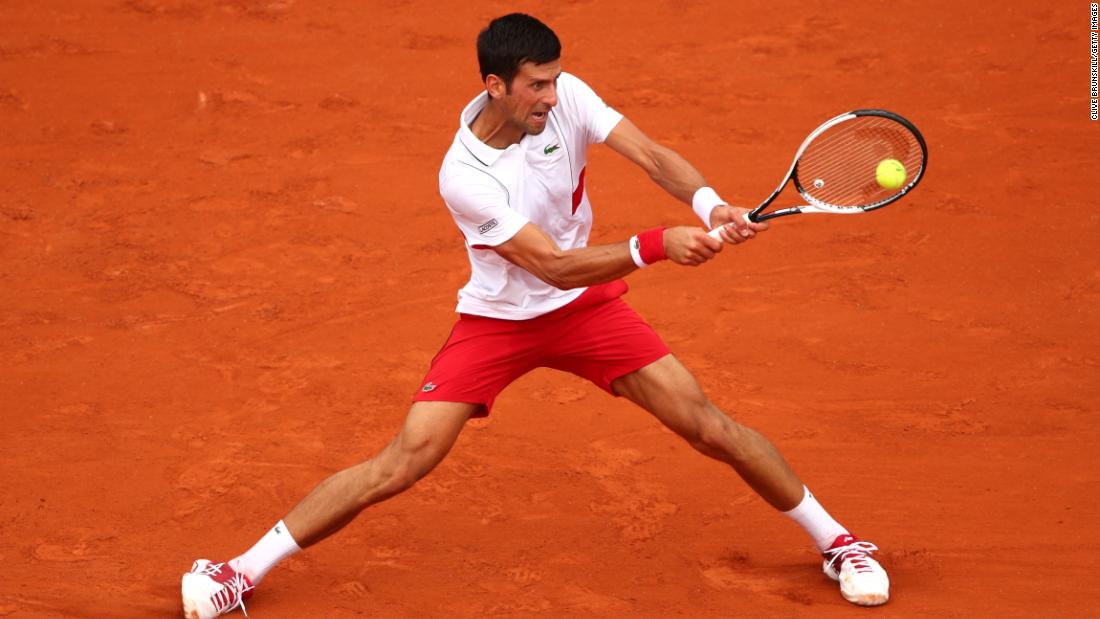 Photos: French Open 2018: Title No. 11 for Rafa?Novak Djokovic's recent results suggest the 12-time grand slam champion could be turning the corner in his recent struggles. A win on day two was a decent start for the 2016 champion, who has slipped to 22 in the world. Hide Caption 5 of 12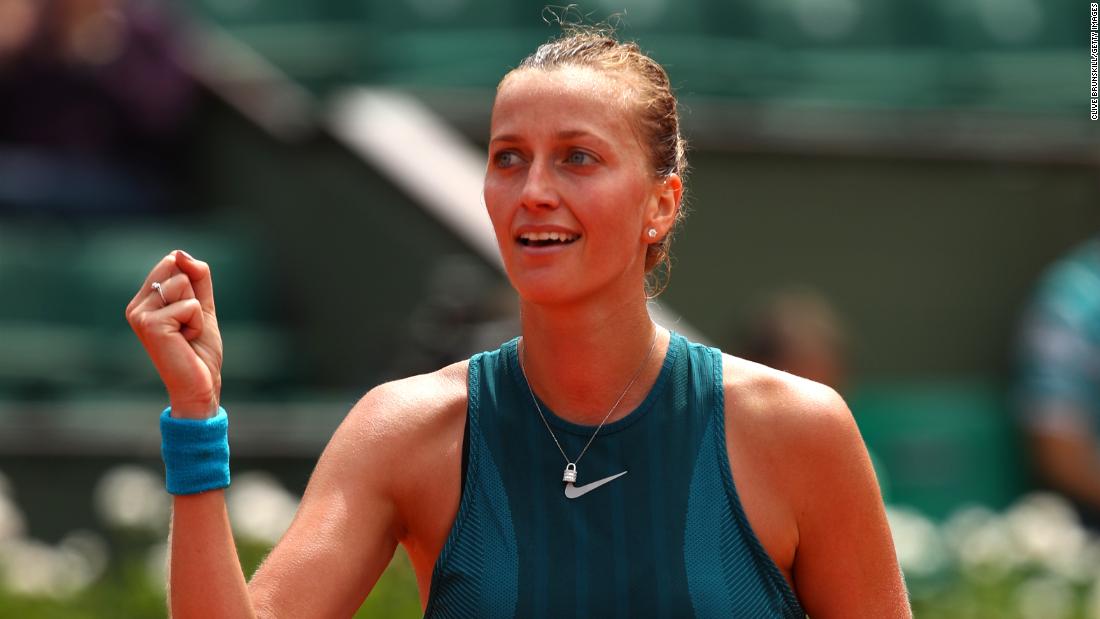 Photos: French Open 2018: Title No. 11 for Rafa?A year on from her return from a knife attack in her own home, Petra Kvitova tells CNN she is living "a dream." The Czech star, a two-time Wimbledon champion, has yet to reach the final in Paris but escapes on day two after losing the first set. Hide Caption 6 of 12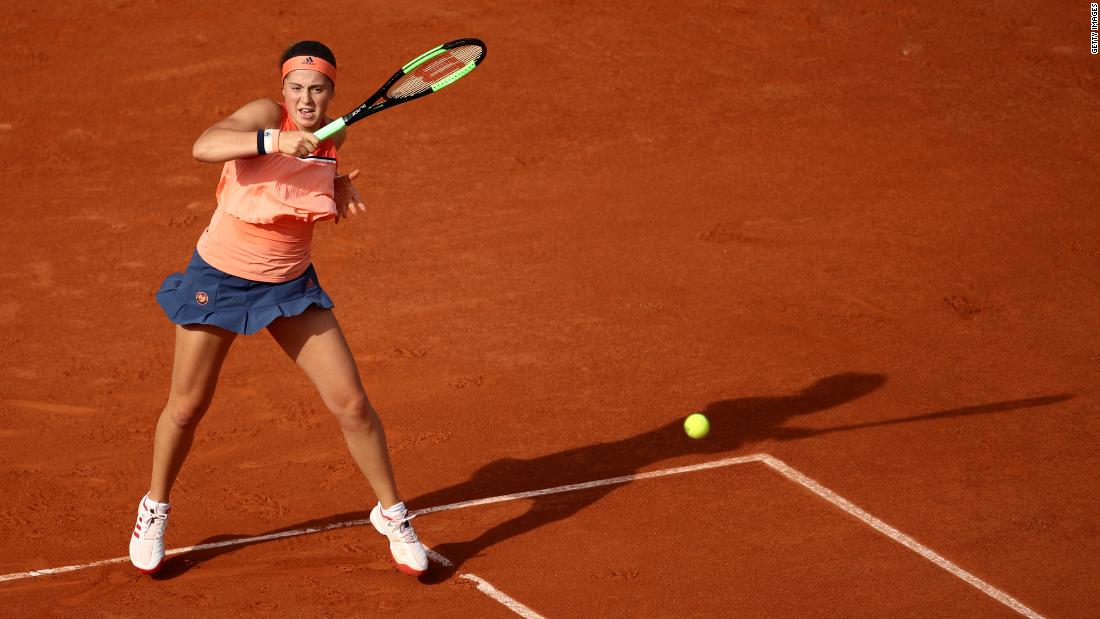 Photos: French Open 2018: Title No. 11 for Rafa?On day one in 2018, defending champion Jelena Ostapenko was dethroned by Kateryna Kozlova.Hide Caption 7 of 12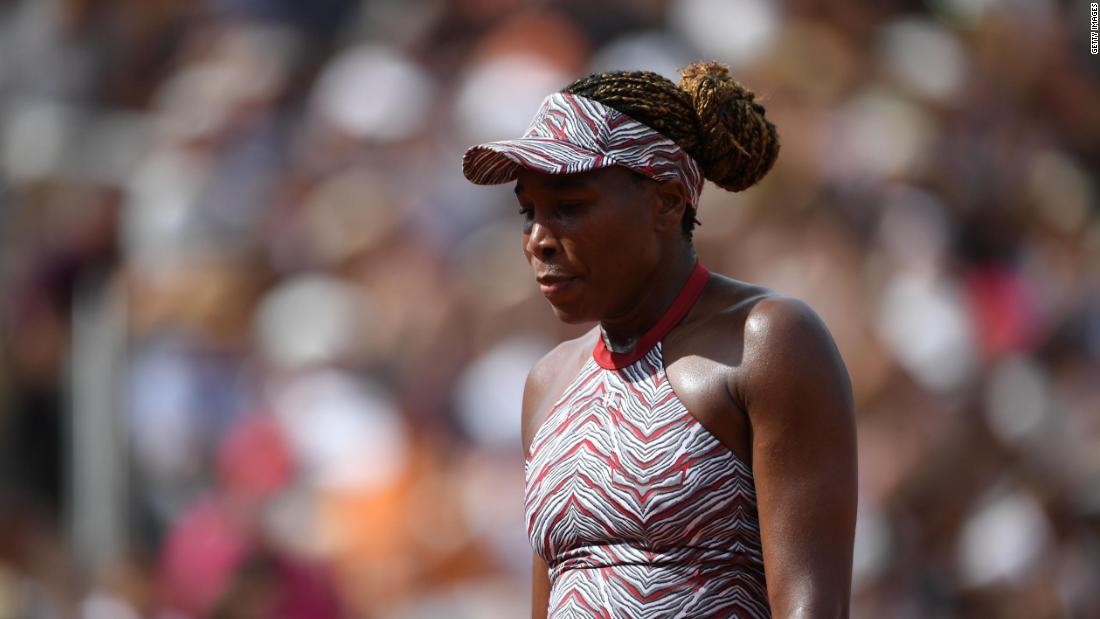 Photos: French Open 2018: Title No. 11 for Rafa?Bad news travels in two as Venus Williams also suffered a shock exit after losing to Wang Qiang.Hide Caption 8 of 12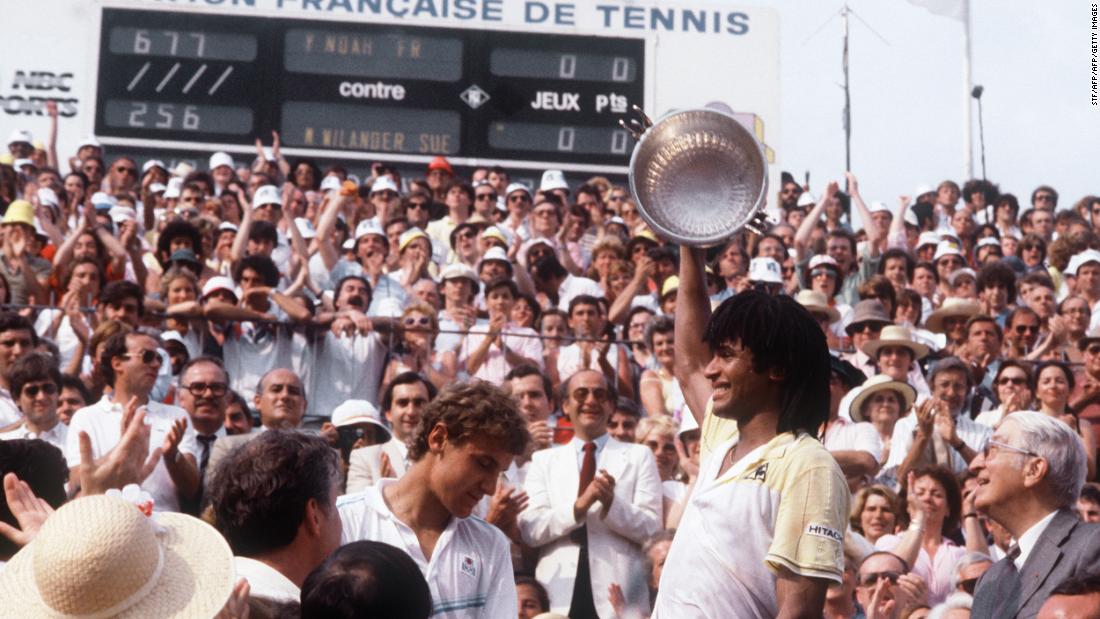 Photos: French Open 2018: Title No. 11 for Rafa?No Frenchman has triumphed on home clay since Yannick Noah in 1983. Hide Caption 9 of 12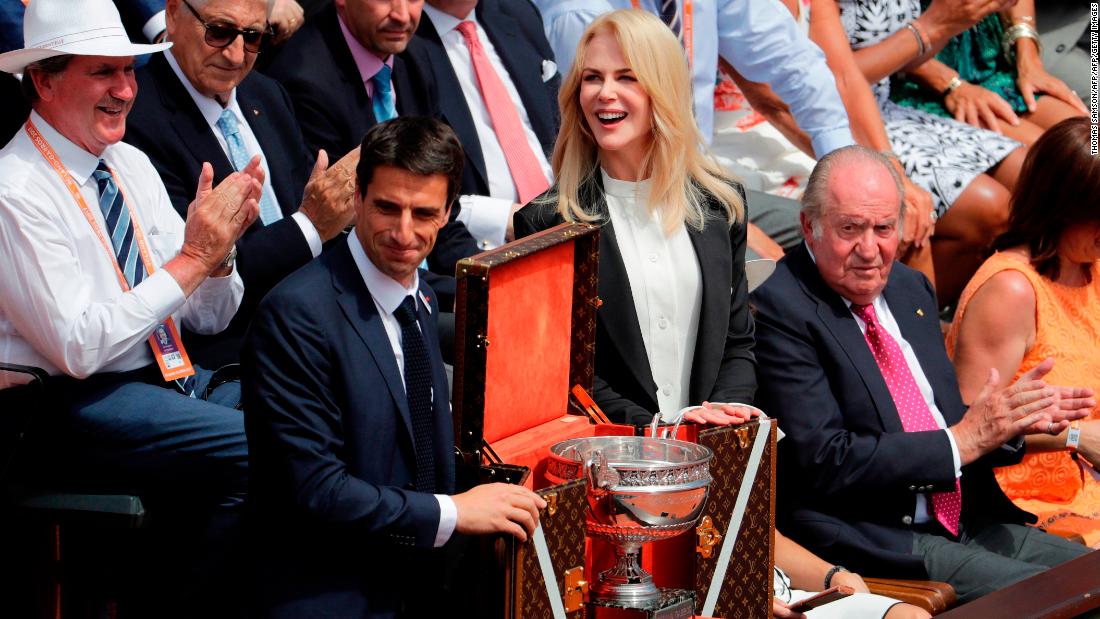 Photos: French Open 2018: Title No. 11 for Rafa?Famous faces are fixtures in the stands at Roland Garros. Last year actress Nicole Kidman took in the men's final. Hide Caption 10 of 12
Photos: French Open 2018: Title No. 11 for Rafa?Maybe some of those famous faces watched Serena Williams on Tuesday. Williams won as she returned to grand slams after becoming a mum last year. Hide Caption 11 of 12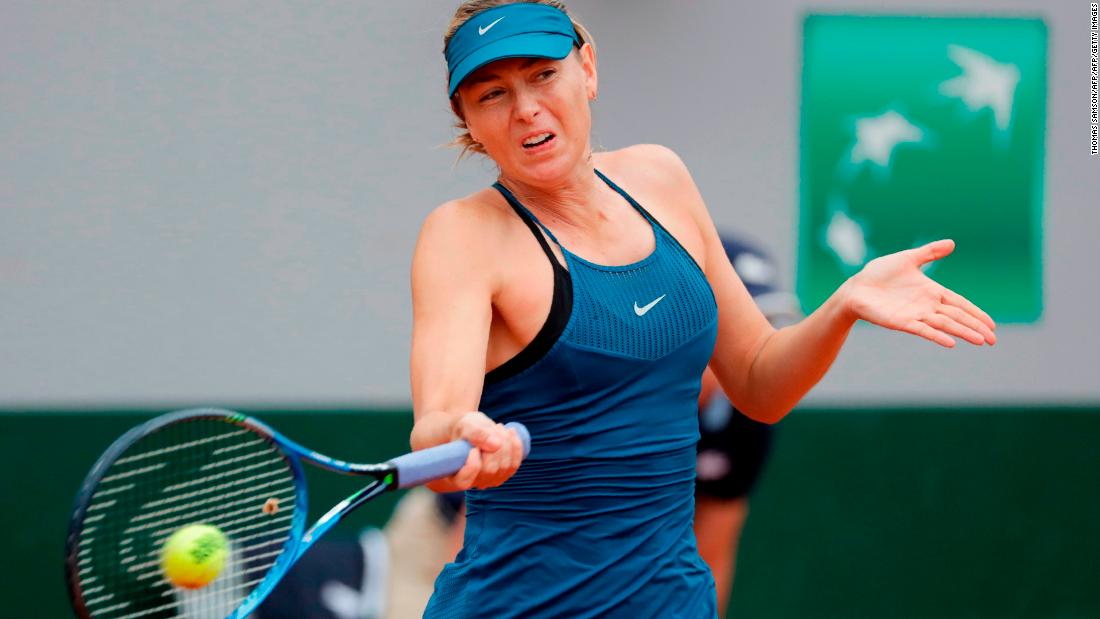 Photos: French Open 2018: Title No. 11 for Rafa?Maria Sharapova also made her return to Roland Garros on the third day after a drug ban in 2016 and not receiving a wildcard last year. Hide Caption 12 of 12











She raised her arms in celebration when a Pliskova forehand found the net. Difficulty closing proceedings out was understandable given not only her time away from grand slams but also because Williams arrived at the French Open on a two-match losing skid and with no warmup matches on clay. "I'm not putting any pressure on myself as I normally do," said Williams. Nonetheless her coach Patrick Mouratoglou — never one to set the bar low — believes Williams can still land a fourth French Open title. If she succeeds, Williams would tie Margaret Court for the all-time record in majors.Her immediate thoughts will turn to her second-round foe, Ash Barty, who presents more danger to Williams than Pliskova. Barty breakthroughWilliams thumped Barty at the 2014 Australian Open, before the Aussie took a break from the game and her 2017 breakthrough. Sharapova earned a seeding of 28th this year and when she led 6-1 3-1 a smooth afternoon for the 31-year-old was certainly on the cards. But her level dropped, the Dutchwoman's increased and Sharapova suddenly found herself behind 3-0 in the third. "I definitely stepped back a little bit and wasn't as aggressive as I was through that 6-1, 3-1," Sharapova told reporters.Once describing herself as a "cow on ice" moving on clay, the French Open became Sharapova's most successful grand slam with two of her five titles coming on the dirt. Which must have made not receiving the wildcard last year more painful.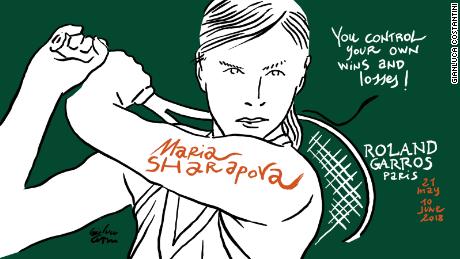 But Sharapova, in Williams' quarter of the draw, said she bore no grudges. "Great to be in this draw," said Sharapova, who picked up steam in Madrid and Rome this month following an arm injury. "Great to be back on a court that I have had great success at. "I have always loved playing here. From a young age, it was a grand slam that was very difficult for me to do well at physically, mentally. I overcame that."Nadal conversely has almost always been successful at Roland Garros, winning his first title as a 19-year-old in 2005 and improving to 80-2 after his win over the 32-year-old Bolelli. DangerousBolelli was a lucky loser but that belies his dangerous, flat-hitting game. He was once considered a top prospect. Even when Nadal rallied from a 0-3 deficit in the third set as the pair resumed the clash after rain Monday, Bolelli held firm. He got his reward, building a 6-3 lead in the tiebreak and Nadal was on the verge of dropping a set in the first round at Roland Garros for the first time since 2013. Nadal, though, responded in typical Nadal fashion. He struck three winners and changed direction on his serve at 6-7 to save the last set point.
Reigning champion @RafaelNadal staves off four set points to wrap up first round win over Italian lucky loser Simone Bolelli. ?: https://t.co/PYDngJ6ipv#RG18 pic.twitter.com/Q0bzuf3hXD
— Roland-Garros (@rolandgarros) May 29, 2018 Bolelli ripped forehand winners on the line to save two match points but on the third, his forehand landed in the net. The overwhelming favorite in the men's draw, Nadal said complacency would not be an issue going forward and never has been. As proof he reeled off the number of titles he has won in Paris, Monte Carlo, Barcelona and Rome. Forty in total. READ: Nadal — Who can beat the King of Clay in Paris?Visit CNN.com/tennis for more news, features and videos"If you get complacent or too confident with yourself, for sure that's not gonna happen," said Nadal. "I was able to do all this result because I respect the sport, I respect every opponent, and I respect the competition every day. "That's the reason I have success, is because I go every day on court knowing that I can win, that I can lose."Nadal and Williams have done a lot more winning than losing in their careers.
Source Link:
https://www.cnn.com/2018/05/29/sport/french-open-maria-sharapova-serena-nadal-tennis-spt/index.html
[0.0163871]
Comments
comments