(CNN)A senior official in the Department of Homeland Security will leave the agency next month, marking the latest top DHS official to leave the administration in recent months.
Acting DHS public affairs Assistant Secretary Andrew Meehan decided to resign two weeks ago and his last day will be Sept. 20, according to a DHS official. Meehan has been a close confidant of acting DHS Secretary Kevin McAleenan, joining him at DHS headquarters to run the public affairs office. Meehan, who also oversaw public affairs at Customs and Border Protection, is the latest public affairs official expected to leave the department. Earlier this week, Customs and Border Protection press secretary Katharine Gorka told CNN she was leaving her post at the end of the week. Immigration and Customs Enforcement Assistant Director of Public Affairs Carol Danko recently left the agency amid pressure from DHS, according to a source familiar with the decision.Axios previously reported Meehan's departure.
Katharine Gorka steps down as Customs and Border Protection press secretary after two monthsMeehan's departure comes amid speculation that McAleenan won't last in the secretary role. Earlier this summer, McAleenan went to the White House prepared to resign, CNN reported. He was concerned about an immigration enforcement operation and felt he was being undermined by subordinate immigration hardliners who had a direct line to the President.Read MoreMeehan is in Panama this week with McAleenan for a ministerial meeting focused on enhancing regional cooperation and combating irregular migration. This, after a tense week between the White House and DHS over the rollout of a new rule on migrant children in government custody, according to a source familiar with the matter. The source said the White House had asked McAleenan to delay his departure for Panama to hold a news conference about the rule.Meehan's resignation was not connected to the rollout, according to a source.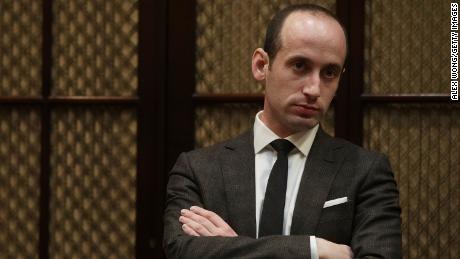 How Stephen Miller tightened his grip over Trump's immigration and border policyA separate source familiar with the situation told CNN that "micromanagement by White House officials have made it close to impossible for the department to carry out its mission."Senior policy adviser Stephen "Miller and others will bypass leadership and communicate directly with lower level staff whom they view as controllable and direct actions. No organization can operate that way and we should expect more senior officials to leave," the source said. CORRECTION: This story has been updated to add "acting" to Meehan's job title as DHS public affairs assistant secretary.
Source Link:
https://www.cnn.com/2019/08/22/politics/dhs-andrew-meehan-leaving/index.html
[-0.426677]
Comments
comments