(CNN)Fans of the "Avatar" movie will have long dreamed of lush jungles teeming with glowing plants.
But fluorescent foliage may no longer be the stuff of science fiction, as scientists have found a way to grow glow-in-the-dark plants, which radiate and maintain a mysterious green gleam for their whole life cycle. Bioluminescence — the emission of light by an organism — occurs in a wide range of animals and microorganisms, including some fungi, insects, fish, marine invertebrates and bacteria. Some of the most famous examples of the phenomena include the flickering of fireflies, or the crashing of electric blue waves in tropical seas. After discovering that the bioluminescence found in some mushrooms was metabolically similar to some of the natural processes found in plants, scientists were able transfer DNA sequences into tobacco plants, causing them to give off a bright green glow. Researchers found that this glow lasted for the whole of the plant's life cycle, from seedling to maturity.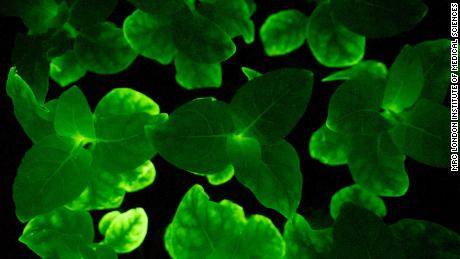 By inserting DNA obtained from bioluminescent mushrooms, the scientists were able to create plants that sustained a greenish glow. Read More"We show that you can transfer four genes from these glowing mushrooms into the plants — and wire them into plant metabolisms — so that the plants start to glow in the dark," Karen Sarkisyan, one of the lead authors of a study published in the journal Nature Biotechnology on Monday, told CNN.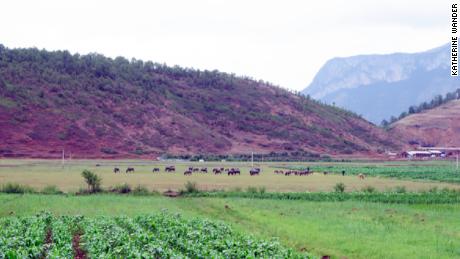 Growing up in a high altitude area may lower chronic disease risk, study finds Unlike other luminescence technologies, he told CNN, the team's recent discovery would allow plants to glow in the dark without having to use external chemicals. The technology could be used for a variety of purposes, including the creation of decorative glowing plants and flowers, researchers said. Light radiating from the plants could also be used to study their inner workings — researchers noticed flickering patterns and waves of light in the organisms, revealing plant behavior not usually seen.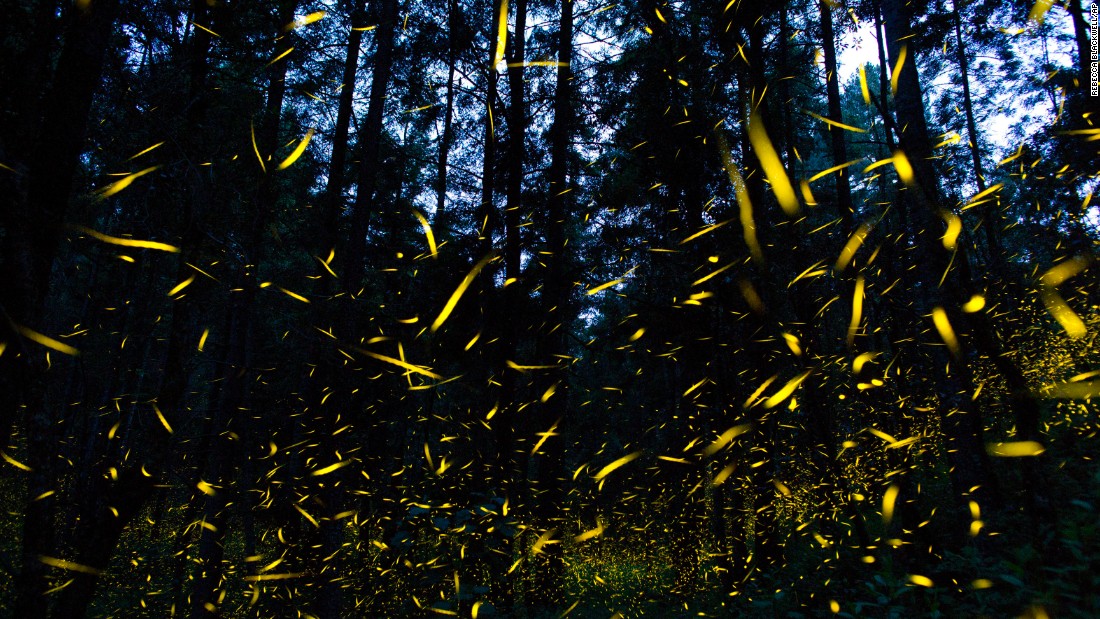 Photos: Bioluminescent fauna and floraIn this July 21, 2016 photo, fireflies light up a section of a forest in Mexico. At times, hundreds of the bioluminescent beetles will synchronize their lights, blinking on and off in perfect rhythm. Click through the gallery to see other bioluminescent organisms. Hide Caption 1 of 9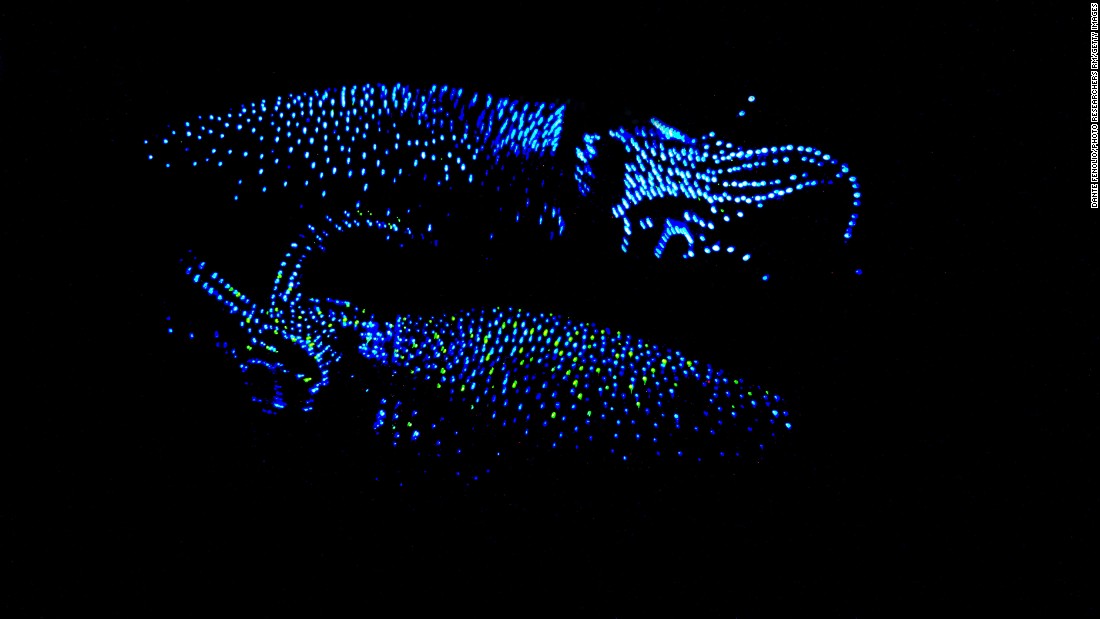 Photos: Bioluminescent fauna and floraEach year, Watasenia scintillans, or firefly squid, rise up from the deep waters off the coast of Japan to mate. Hide Caption 2 of 9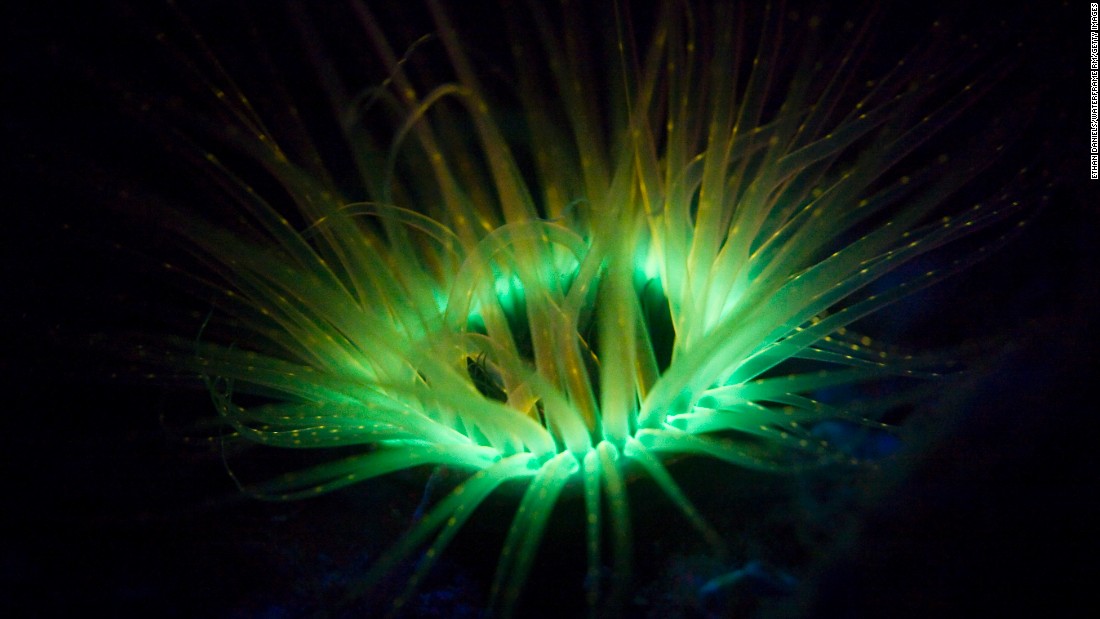 Photos: Bioluminescent fauna and floraTube anemone display multiple different colors, making them a popular feature of home aquariums. Hide Caption 3 of 9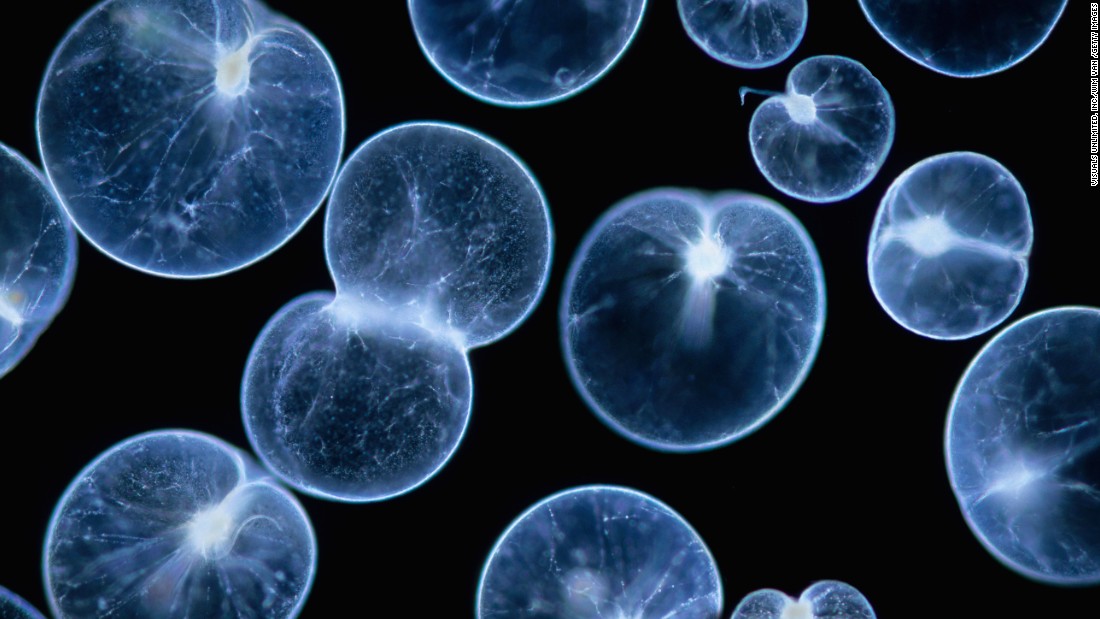 Photos: Bioluminescent fauna and floraNoctiluca scintillans or sea sparkle is a large, bioluminescent and nontoxic phytoplankton that causes the sea to glow. It is relatively common in Hong Kong, but it is uncommon to capture its iridescent glow on camera. It only appears when the water is disturbed or the ecosystem is out of balance. Hide Caption 4 of 9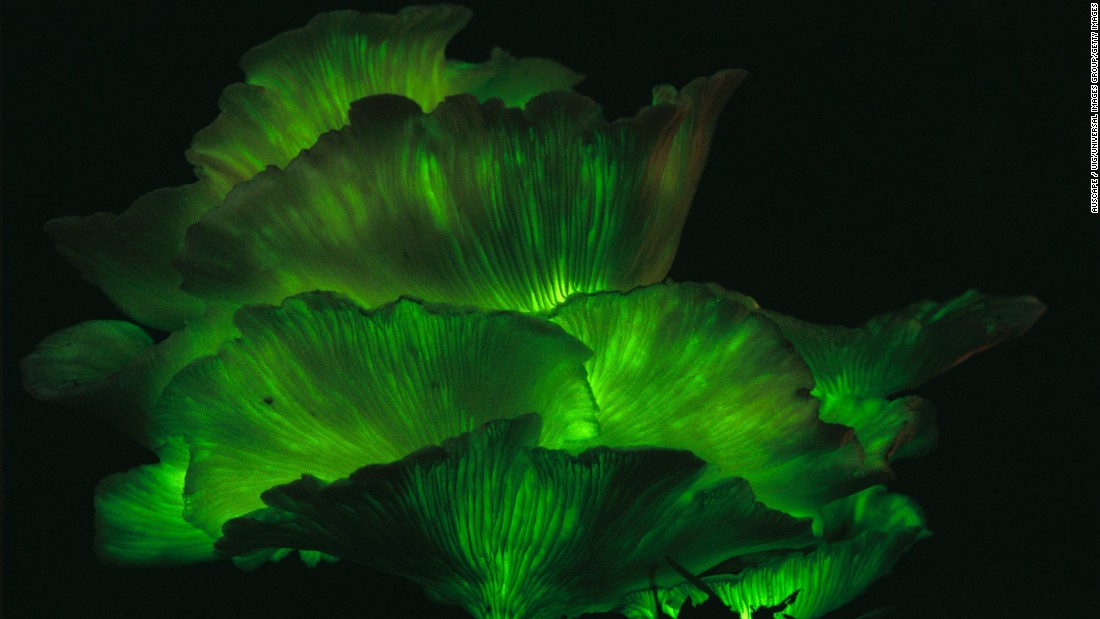 Photos: Bioluminescent fauna and floraSea creatures aren't the only thing that glow. Some fungi do, too. Omphalotus nidiformis or ghost fungus is primarily found in Australia. It uses a bioluminescence technique certain organisms have developed to create energy, in the form of light, through a chemical reaction.Hide Caption 5 of 9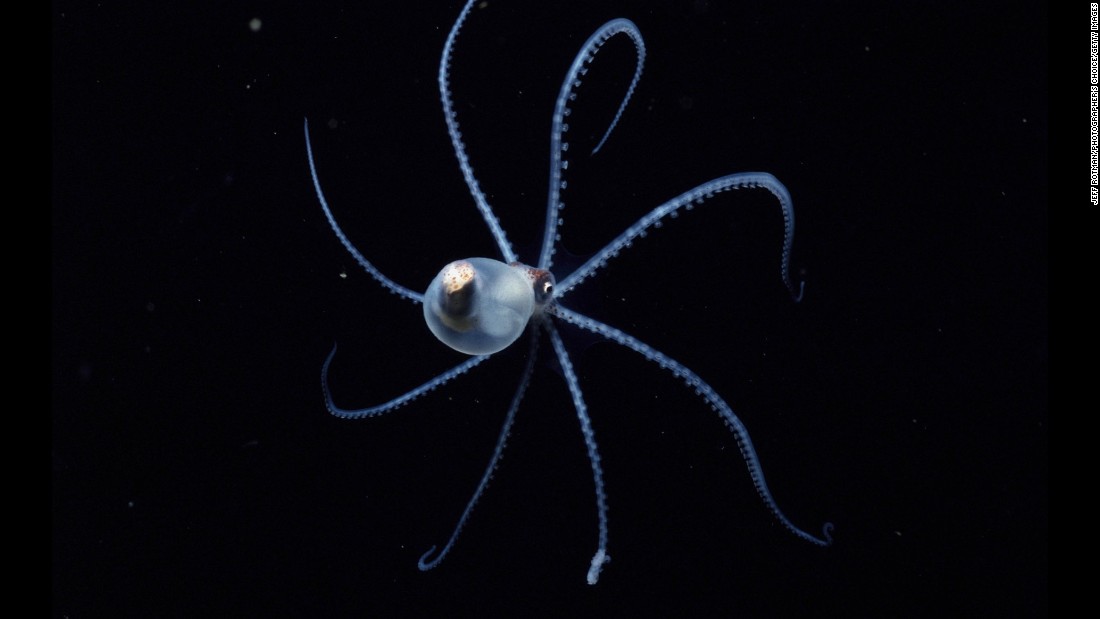 Photos: Bioluminescent fauna and floraThe pelagic octopus or open-ocean octopus is mainly found in Hawaii. Documentary filmmaker Martin Dohrn developed a special camera to catch bioluminescence because he says it was "…designed to function at the very limits of animal vision, which is far beyond the limits of most cameras."Hide Caption 6 of 9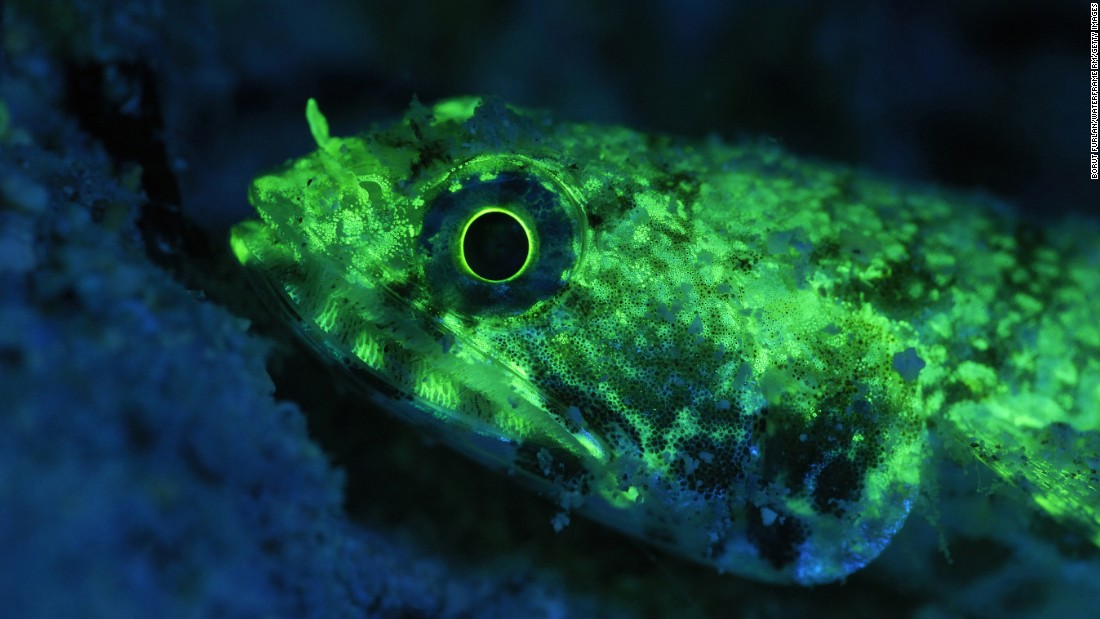 Photos: Bioluminescent fauna and floraDoes the fluorescent lizardfish glow to communicate with other fish? There is a light show in the ocean that you may not be able to see, but many fish can. The discovery of what is hidden from human eyes — biofluorescence in 180 species of fish — brings up this and many questions for researchers.Hide Caption 7 of 9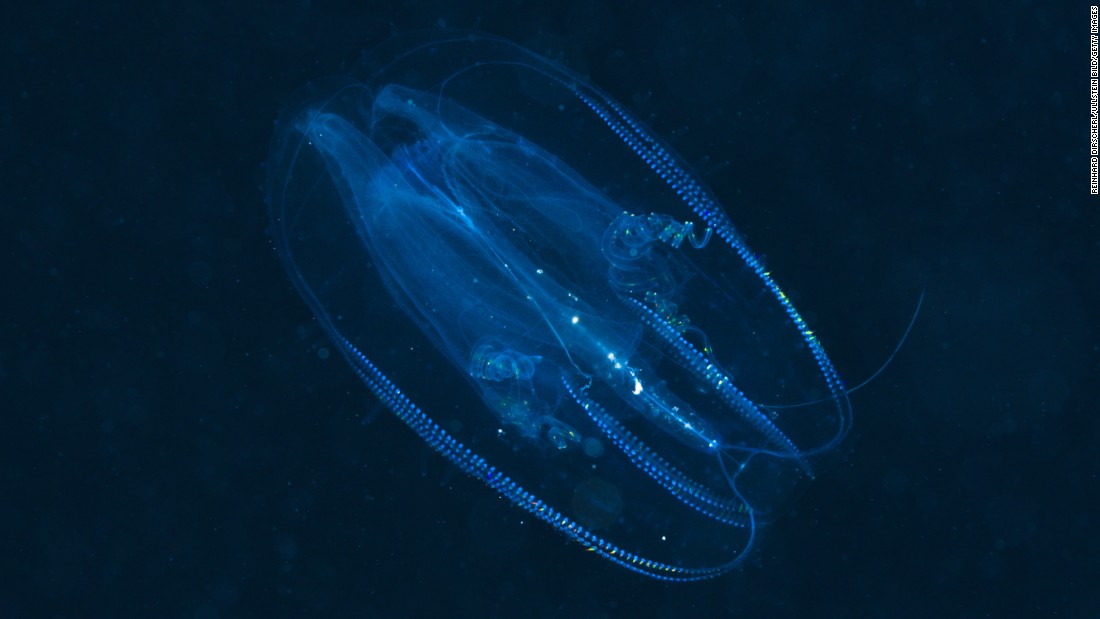 Photos: Bioluminescent fauna and floraComb jellyfish, which evolved more than 500 million years ago, can emit and reflect light, according to the National Human Genome Research Institute. Hide Caption 8 of 9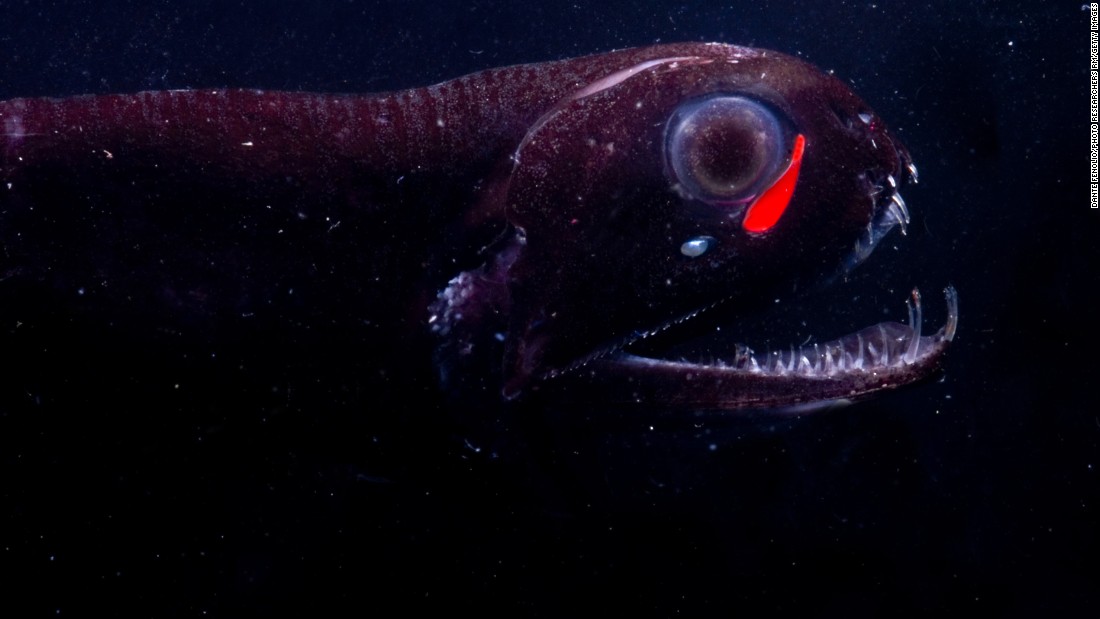 Photos: Bioluminescent fauna and floraInstead of only producing blue light like most other bioluminescent marine animals, the dragon fish emits a red light as well. Although red light doesn't travel as far, it lets the dragon fish see its prey undetected. Hide Caption 9 of 9









While bioluminescence occurs across the natural world, Sarkisyan told CNN that plants have not previously exhibited the phenomena. "We tend to overlook plants, we tend to not appreciate how complex or how alive they are. They send a lot of different signals, they integrate and make a lot of developmental decisions, and we don't really appreciate them," he said.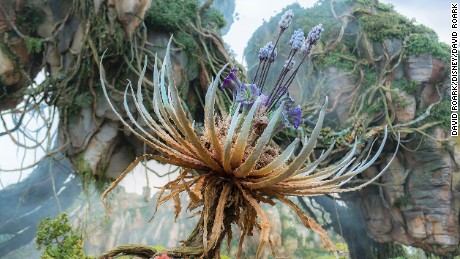 First look inside Disney's new 'Pandora: World of Avatar' "Making them glow somehow builds a new relationship with the plants, and you can appreciate much easier how alive they are," he added. In collaborative research, the scientists say they have been able to create plants that glow "ten-fold" brighter, without harming the foliage. They say that other plants — including petunias, roses and periwinkles — could be adapted to make them glow, and that in future, plants could even be adapted to change their color, brightness, or even to respond to their surroundings.
Source Link:
https://www.cnn.com/2020/04/27/world/glowing-plants-intl-scli-scn/index.html
{"code":"rest_not_authorized","message":"Your site uid or site key is invalid, please check your settings before continuing.","data":{"status":401}}
Comments
comments