A science professor departing the University of Alabama is sounding the alarm on higher academia's "obsession" with diversity, equity and inclusion initiatives, and believes his career may be over as a result.
Dr. Matthew Wielicki, whose Twitter thread on his upcoming departure went viral, joined "Fox & Friends First" Wednesday to discuss how the university's equity push factored into his decision to leave and how climate alarmism is hurting young students.
"Every decision in academia is framed in this lens of diversity, equity and inclusion, whether it's the acceptance of students to the funding of grants," Wielicki said. "It's the exact opposite of what I think Dr. Martin Luther King, who we celebrated last week, was talking about when he talked about judging people by the content of their character. And that's not what we're doing in academia anymore."
BINGHAMTON UNIVERSITY SLAPS DOWN PROFESSOR'S 'PROGRESSIVE STACKING' SECTION OF SYLLABUS FOR 'NON WHITE FOLKS'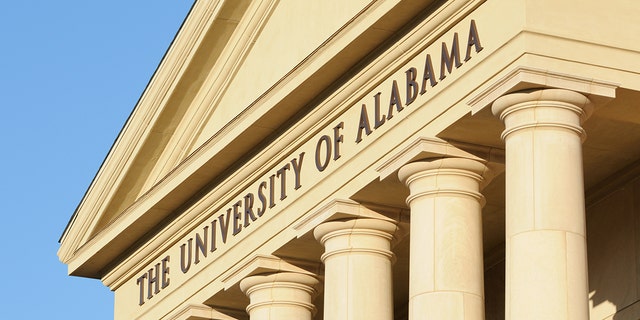 Tuscaloosa, Alabama, USA – October 22, 2010: Sign for The University of Alabama on the front of the College of Nursing building. This building was recently constructed on the southeast corner of campus, which is located in Tuscaloosa, Alabama (USA).
Wielicki, a Polish immigrant and Earth Science professor, said while his decision to leave his role was mainly personal, the "rise of illiberalism" in his profession made the choice "easier."
"The outcomes of these [minority] students are not getting better. This has become some way of universities trying to build up their virtue signaling by the number of minority students without really concern of whether those students are being successful once they leave those universities. And I think that's exactly the opposite of what we should be thinking about when we're teaching our students."
Additionally, Wielicki said the "false climate emergency" has mental health consequences for young people.
"I see that this constant catastrophe-ism is robbing their ambitions," he warned. "I've had multiple students come to me and tell me they no longer plan on having a family because they don't think raising children in this world would be a smart idea because the planet is going to end. This is the exact opposite of how we would motivate young people to be good stewards of the environment and to look at their future and be responsible and make sacrifices now so that they could have a brighter future."
Wielicki, who calls himself a "classical liberal," said he's not sure if there's a place for him and people like him going forward in the university system.
"It was clear to me that speaking up about things like climate and DEI was career suicide," he said. "I hope that a few more people like me that go through this will allow more discussion… just asking questions, having discussions, now makes you a heretic, it makes you somebody that is ostracized."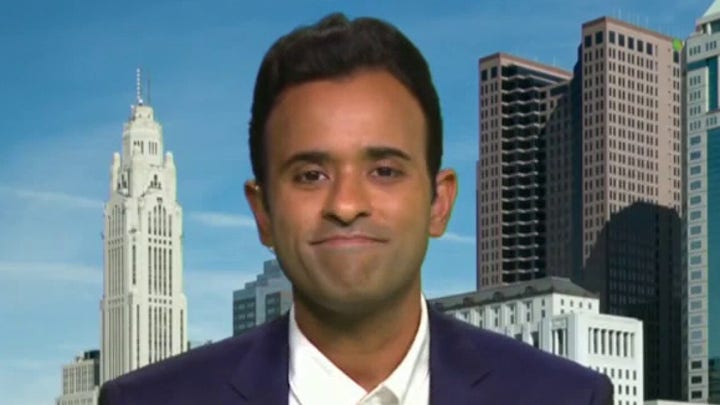 Video
CLICK HERE TO GET THE FOX NEWS APP
Fox News Digital reached out to the University of Alabama for comment but did not receive a response. The University of Alabama is a public research university that serves over 38,000 students.
Recently, Fox News Digital found that top diversity, equity, and inclusion (DEI) employees at major public universities earn massive six-figure salaries for leading initiatives that some experts found to be ineffective and instead enforce a "political orthodoxy."
Fox News' Joshua Nelson contributed to this report
Elizabeth Heckman is a digital production assistant with Fox News.
Source Link:
https://www.foxnews.com/media/science-professor-challenging-university-diversity-climate-initiatives-career-suicide
Comments
comments