Democratic Congressman Adam Schiff took to TikTok — an app closely tied to the Chinese Communist Party — to denounce Republicans and ask for donations after he was booted from the Intelligence Committee Tuesday.
House Speaker Kevin McCarthy ejected Schiff and Rep. Eric Swalwell from the Intelligence Committee on Tuesday, citing national security concerns.
"Today Kevin McCarthy removed me from the House Intelligence Committee," Schiff told his fans on TikTok in his first-ever video posted to the app.
SCHIFF, SWALWELL ASSERT TRUMP, RUSSIAN INFLUENCE IN BEING BOOTED FROM HOUSE INTEL COMMITTEE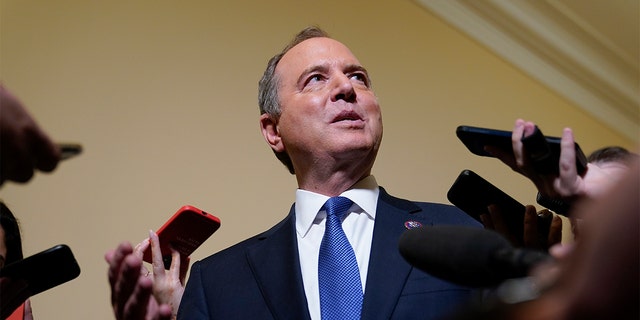 Rep. Adam Schiff, who was famously nicknamed "Shifty Schiff" by former President Trump, has been accused of fabricating a phone call and leaking classified information. (AP Photo/Patrick Semansky)
"All for doing my job holding Trump accountable and standing up to the extreme MAGA Republicans," Schiff said on one of the most popular apps in the U.S.
Many Twitter users pointed out the apparent hypocrisy of complaining about losing access to sensitive national intelligence data on TikTok, an app that at least 30 states have banned from government devices for spyware concerns, according to The Daily Signal.
TWITTER USERS DUNK ON REP. ADAM SCHIFF AFTER HE IS BOOTED FROM INTELLIGENCE COMMITTEE: 'LYING, LEAKING CLOWN'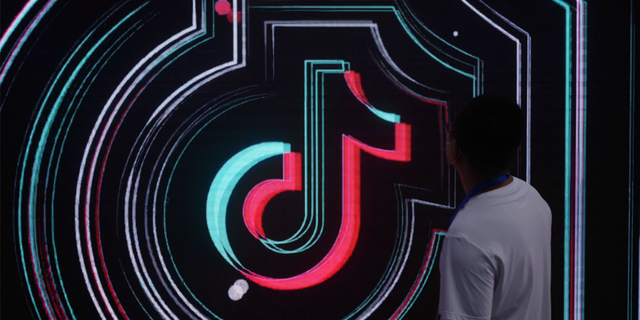 TikTok is among the most frequently downloaded social media apps worldwide, as well as in the United States — specifically among young users. (CFOTO/Future Publishing via Getty Images)
"First thing Adam Schiff does once he gets as removed from the Intel committee was post a video asking for money on a Chinese Communist Party spyware and propaganda platform," Sen. Ted Cruz advisor Steve Guest said.
"Too rich," Guest added.
RealClearInvestigations senior writer Mark Hemingway also responded to the news, writing that TikTok probably wasn't the best place for Schiff to air his grievances. "He's so invested in America's national security he's… whining about it on a Chinese espionage site."
Daily Caller editor Rebecca Downs asked why Schiff had to post a response from TikTok, specifically. "Oh dear God. Of all the dumb dumb dumb things to say/ways to respond. He had to do this from TikTok?!? China is laughing at us, but what else is new."
Mediaite reporter Isaac Schorr riffed on Schiff's TikTok influencer style delivery. "Adults in Congressman Schiff's life: Please keep him apprised of the very public national security concerns around the app he's talking at like a 23-year-old influencer."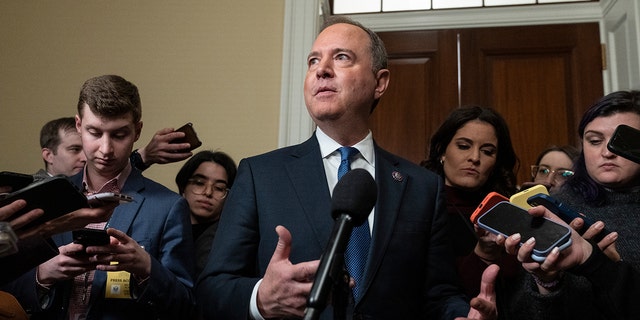 House Speaker Kevin McCarthy ejected Reps. Adam Schiff, center, and Eric Swalwell, not pictured, from the Intelligence Committee on Tuesday, citing national security concerns. (Drew Angerer/Getty Images)
Schiff has been accused of fabricating a phone call and leaking classified information.
His colleague, Democratic Rep. Eric Swalwell, was also removed from the committee by McCarthy and has come under fire for allegations that he had an affair with a Chinese spy named Fang Fang.
Fox News' Greg Wehner contributed to this report.
CLICK HERE TO GET THE FOX NEWS APP
Jeffrey Clark is an associate editor for Fox News Digital. He has previously served as a speechwriter for a cabinet secretary and as a Fulbright teacher in South Korea. Jeffrey graduated from the University of Iowa in 2019 with a degree in English and History.
Story tips can be sent to [email protected]
Source Link:
https://www.foxnews.com/media/schiff-gets-roasted-posting-tiktok-video-losing-committee-spot-china-laughing-at-us
Comments
comments