Kellie Pollock worked for CNN International as a producer, before she left to sail round the world.
(CNN)We are two years and 4,000 nautical miles into our dream of sailing around the world.
For two novice sailors, it feels like quite an accomplishment — but, we have a confession.Visit CNN.com/sport for more news and videos We haven't covered that distance entirely by the power of wind alone. We have used the engine on our sailboat "Boomerang" a lot more than we anticipated. The main reason has been to compensate for the fickle nature of the Mediterranean winds, which have generally been blowing at a speed which is beyond our present level of skill and patience.
It is wonderful to turn the engine off and be carried along by the power of wind alone. This is Boomerang under sail.Read MoreDespite this justification for our occasional diesel-guzzling, many times we've watched other boat owners sail on and off moorings and wondered if we have the right to even describe ourselves as sailors.Are we in some way "cheating" in this time-honored means of travel?It seemed like a question for more experienced seafarers so I sought them out in marinas and via the online platform "Women Who Sail." "A sailor is anyone who takes to water on a boat""Sailors throughout history have used every tool at their disposal to accomplish safe and prompt arrival at a destination," says Niki Fox Elenbaas, who has been sailing with her husband Jamie for almost four decades. "I doubt that Phoenicians considered the deployment of sweeps or kedging as 'cheating.'"While the couple prefer to use the sails, they do use their engine when mooring their 40ft catamaran "Grateful." "We are able to sail on and off anchor and mooring buoys but why?" asks Fox Elenbaas. "Safety and preserving our bodies for more years of sailing matters more than some idea of 'purity' in our journeys."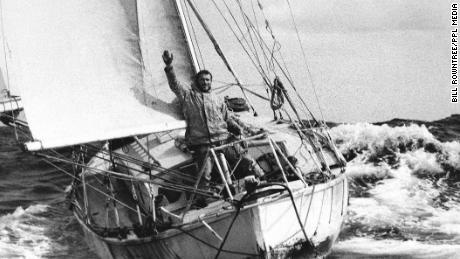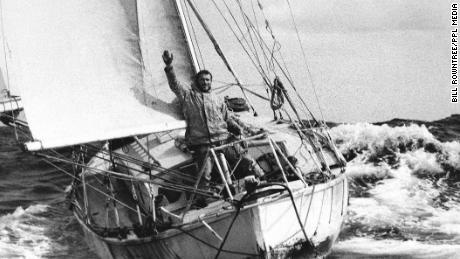 JUST WATCHED​The first man to sail round the world solo​​​ReplayMore Videos …MUST WATCH (24 Videos)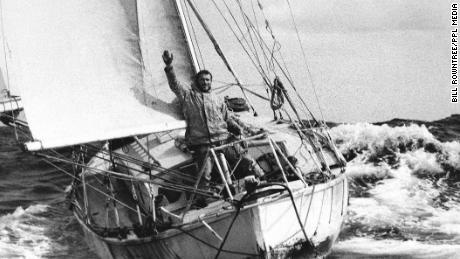 ​The first man to sail round the world solo​​​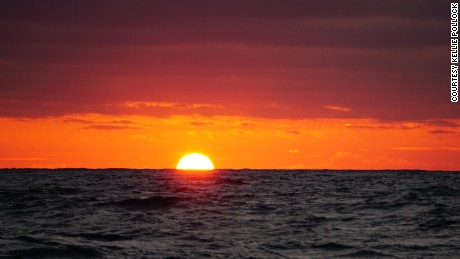 Sailing the world: A bumpy ride on the seas
The life of windsurfing legend Robby Naish
Surfing the wave called 'Jaws'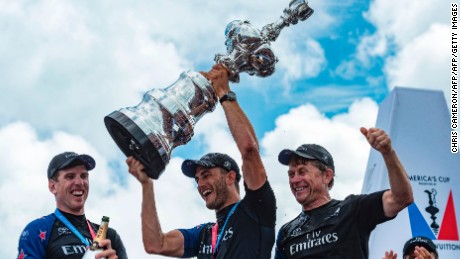 America's Cup: How Team NZ won in Bermuda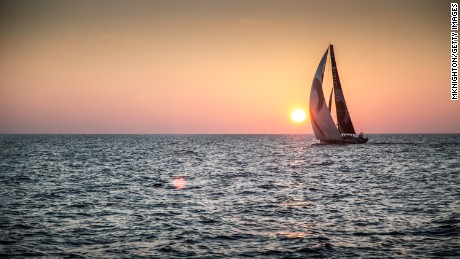 The Volvo Ocean Race in Australia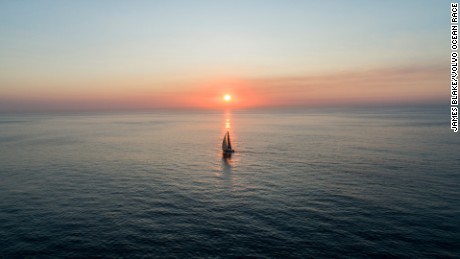 Drone photography at the Volvo Ocean Race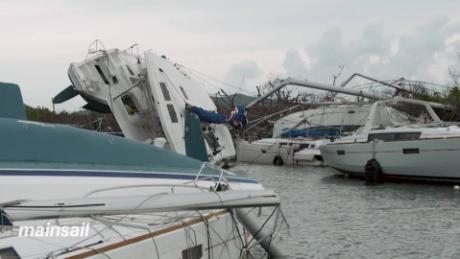 How sailing is healing the BVI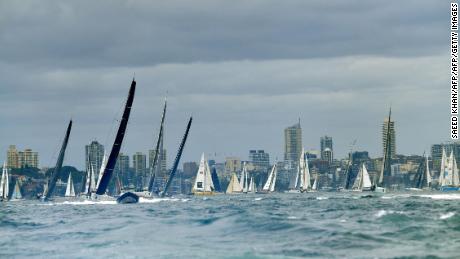 The 2017 Sydney Hobart Yacht Race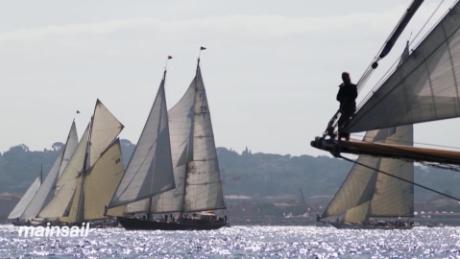 Les Voiles de Saint-Tropez: Sailing nostalgia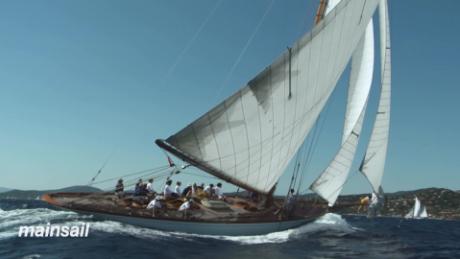 Classic raceboats and yachts from history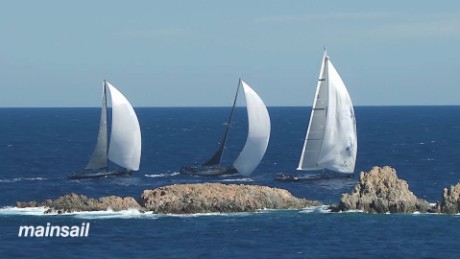 50 years of the Yacht Club Costa Smeralda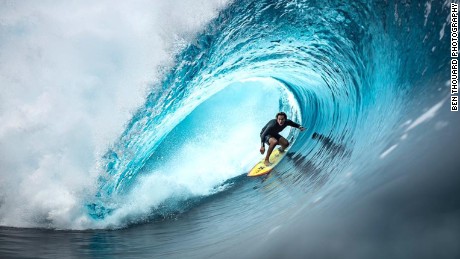 Blair Tuke's pursuit of history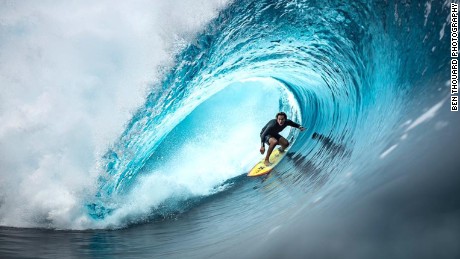 He loves giant waves, hates being underwater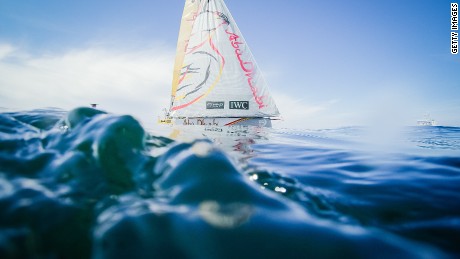 Volvo Ocean Race: The Everest of the Seas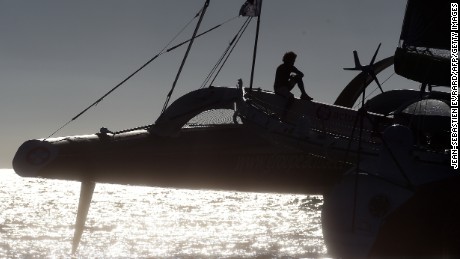 The Bridge: Catamarans vs Queen Mary 2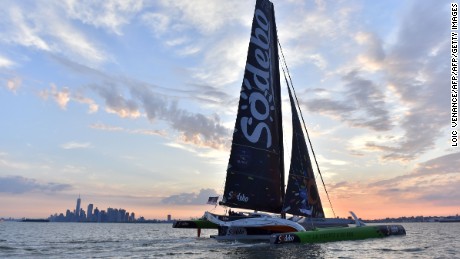 The sailor who conquered the world
Kiwi glory: Relive the 35th America's Cup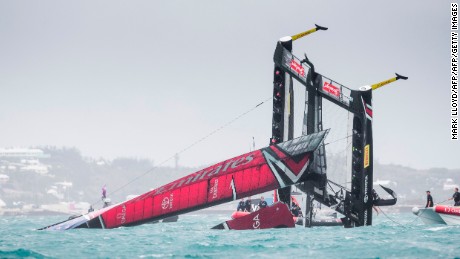 America's Cup: Dramatic capsizing Team NZ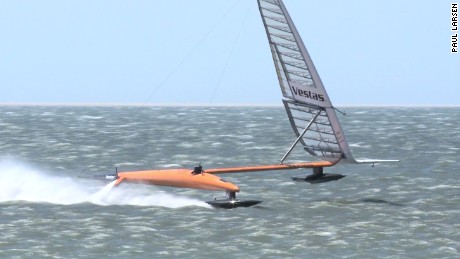 The world's fastest ever sailor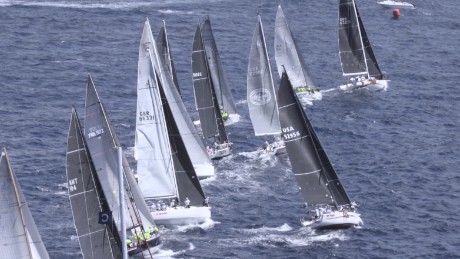 Mainsail: Antigua Sailing Week regatta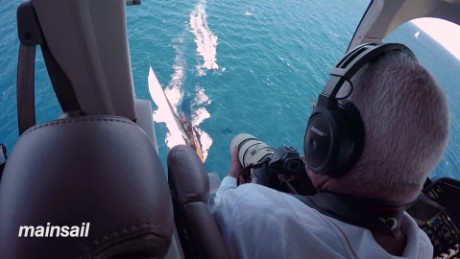 Flying in the sky to photograph the sea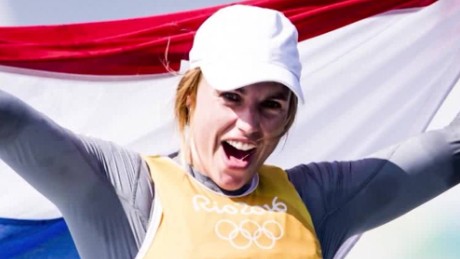 Mainsail: Women in sailing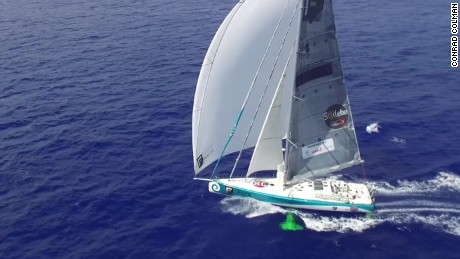 Mainsail: The 2016-2017 Vendée GlobeFox Elenbaas was not alone in steering me away from the term "cheating" which may have a place in the rule books for racing but not in the world of pleasure cruising, which boasts a rich, diverse population with myriad reasons for being on a boat."To me a sailor is anyone who takes to the water on a boat. It is very broad," says Australian MySail Founder and CEO Deborah Dalziel. "There are so many types of sailing and boating that can be done and so many different ways to enjoy the sport. I don't think people should limit themselves to a definition here. Sailing is what you make of it." 'Easy is not the goal'While we at times feel like we are making a bit of a hash of it and fear the humiliation of crashing while docking, we have found the sailing community to be refreshingly non-judgmental and incredibly supportive of all "yachties" no matter what their level of skill.READ: Pirate scares to Atlantic crossings, sailing La VagabondeAmong them is Shemaya Laurel who has honed her skills to the point she no longer uses an engine at all on her 20ft Chebacco Glasshouse "Auklet.""Forethought, planning and schedule flexibility are crucial," says the American skipper, in explaining the challenges of sailing without an engine. "When I think about putting a motor back on the boat, it's because it would make things so much easier, but easy is not necessarily the goal."For Laurel, the goal is to use traditional rigging and methods of sailing. To use a motor would simply defeat the purpose for her at this point in her sailing career.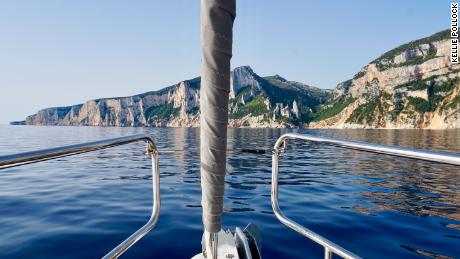 Many sailors use their engine when the wind is benign.Ask anyone who owns a sail boat, ourselves included, and the preference is almost always to leave the engine off."I really love it when the wind is strong and the sails are up and the boat is heeled over with water running over the gunnels," says Maribeth Theisen who sails a 43ft Dufour Gib Sea. "There is nothing quite like the quiet absence of engine noise and sounds of the water being sliced by the keel."Book editor Jennifer Silva Redmond has been sailing since 1989, and says it is the "blessed silence and the feeling of using nature to power your travel."Closer to Mother NatureThis sentiment was also shared by Jeanne Assael Goussev who made history this year as the skipper of "Sail Like A Girl," the first all-female team and first monohull to win the Race to Alaska.Engines aren't permitted in this unsupported race, but they were able to power the boat's propellers with bicycles mounted on the stern.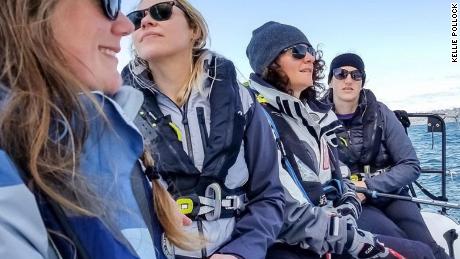 Assael Goussev (on the right) skippering the all female crew on 'Sail Like A Girl'. The notion of sailing without a notion initially scared her but she loved the feeling of being powered entirely by nature."I have to say that while the notion scared me, I loved relying on nothing but our sails and our bodies," says the Seattle-based sailor. "I felt closer to Mother Nature and the sea than I ever had before."A desire to protect the environment and reduce our carbon footprint is profound within the sailing community and was also cited by many sailors as the reason they prefer wind over an engine.
Photos: Best sailing images 2018Portuguese photographer Ricardo Pinto has won the Mirabaud Yacht Racing Image award for 2018. His picture of the yacht Scallywag was taken during the Volvo Ocean Race.Hide Caption 1 of 29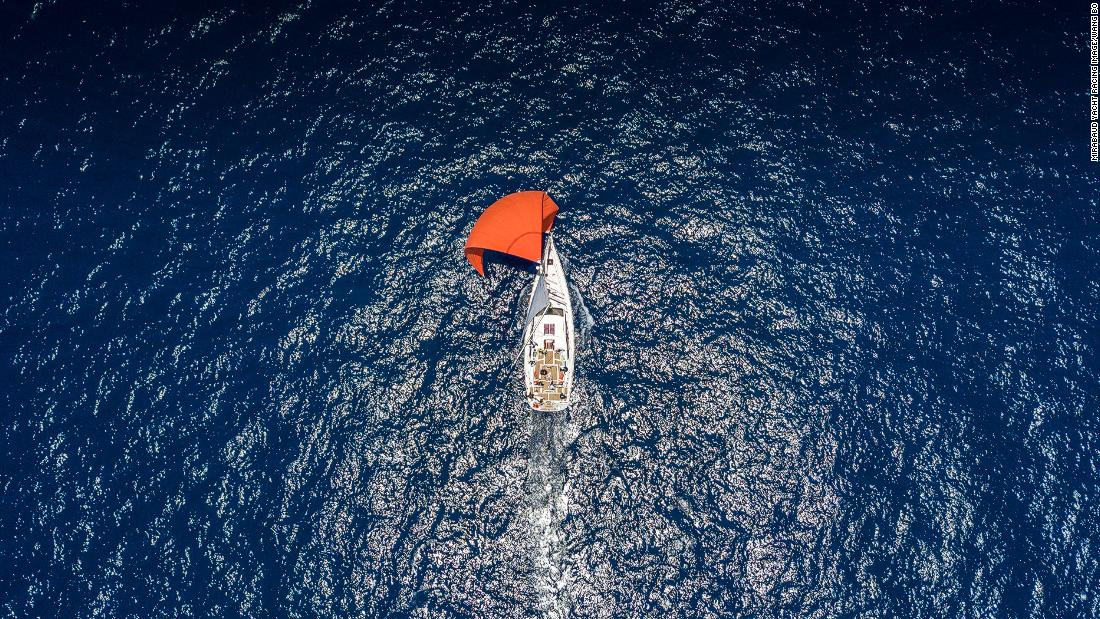 Photos: Best sailing images 2018The Mirabaud Yacht Racing Image contest is judged by an international jury and open to a public vote. Here are some of our other favorite shots … Chinese photographer, Bo Wang used a drone for this beautiful shot during the Sinan Cup Regatta. "Yacht racing are not only fierce confrontation, but also quiet and beautiful," he says. Hide Caption 2 of 29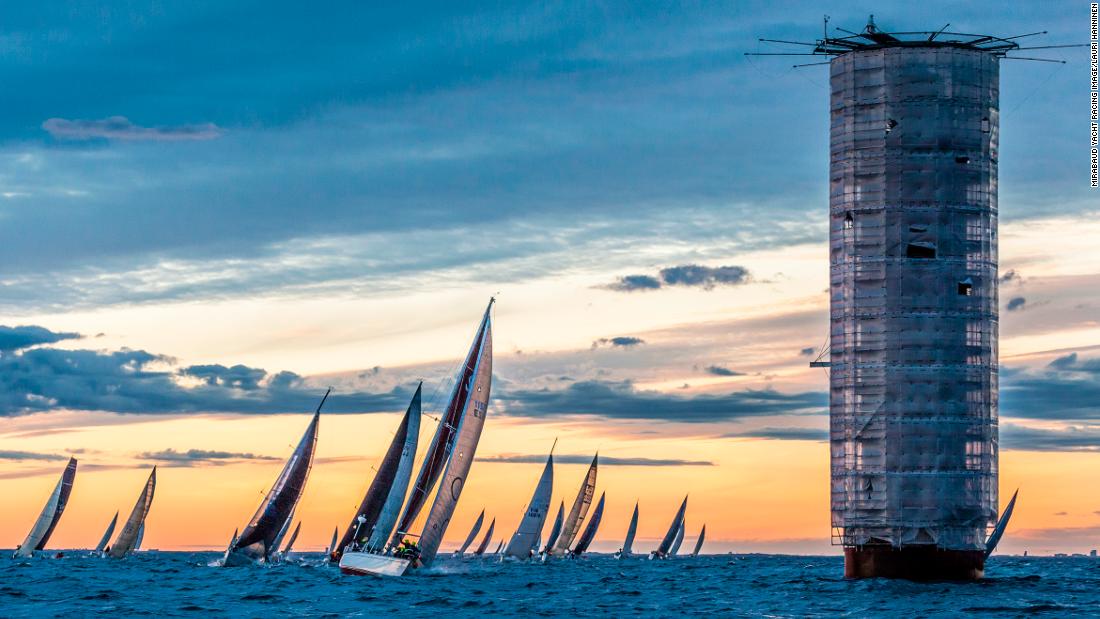 Photos: Best sailing images 2018Lauri Hänninen's shot captures the Helsinki lighthouse in the Baltic Sea during Finland's biggest off-shore sailing race. "[The lighthouse] was under renovation and looked strangely sci-fi in the middle of light Nordic summer night," says Lauri. Hide Caption 3 of 29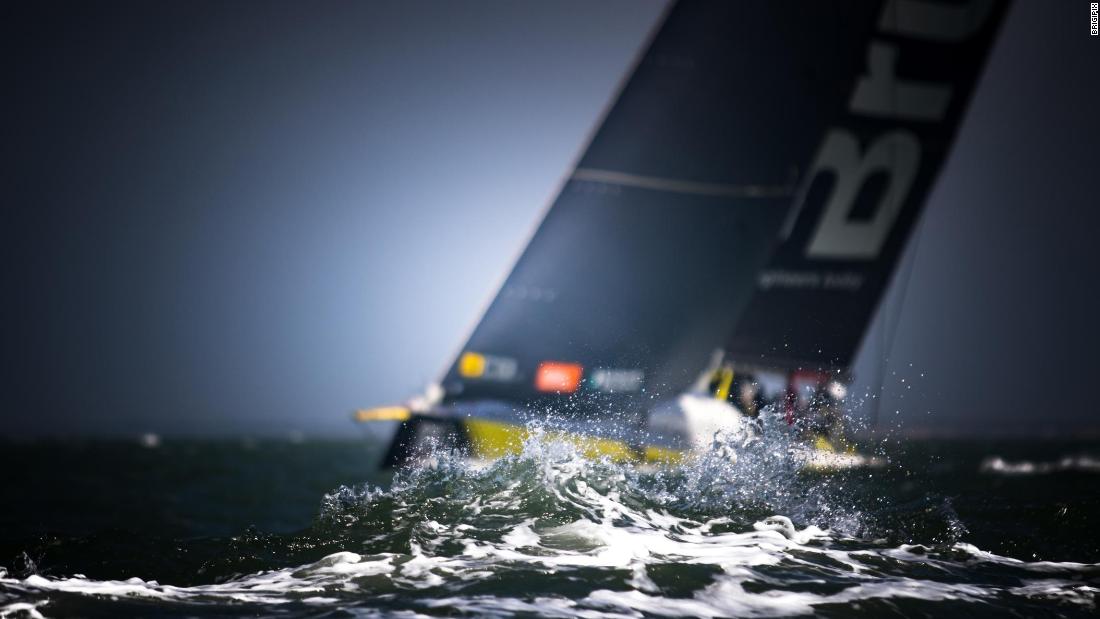 Photos: Best sailing images 2018Hungarian Brigi Török won the public prize, with more than 10,000 votes counted.Hide Caption 4 of 29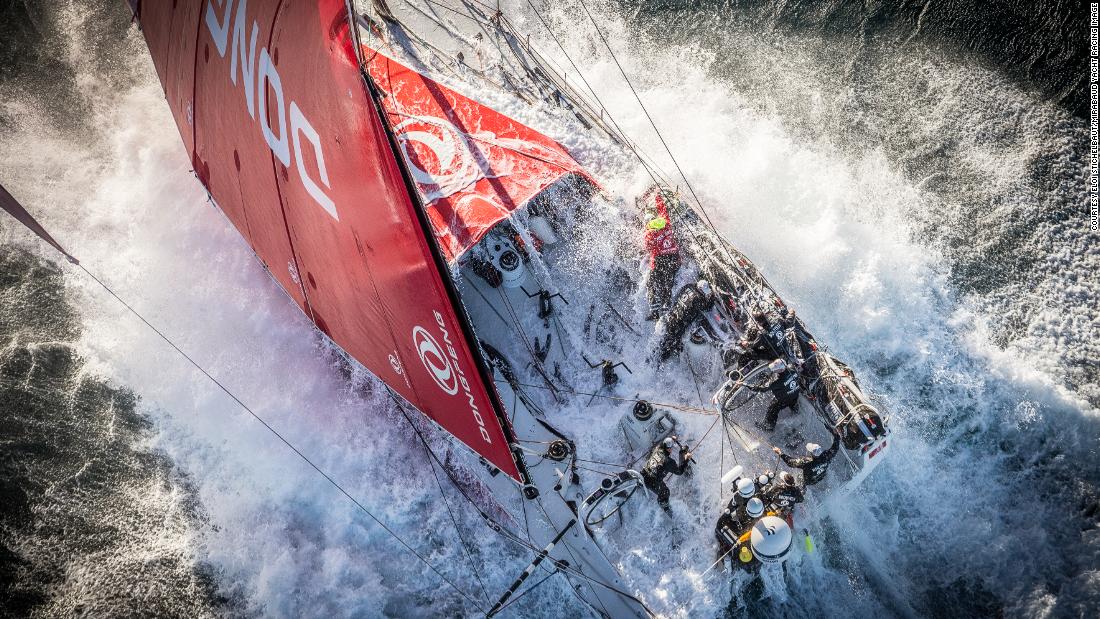 Photos: Best sailing images 2018During the Volvo Ocean Race, Eloi Stichelbaut photographed the Dongfeng Race Team near Lisbon, just after their boat had been hit by a massive wave in 30 knots of wind. Stichelbaut's photograph won the Yacht Racing Forum award for 2018.Hide Caption 5 of 29
Photos: Best sailing images 2018Bernardí Bibiloni captured Marigan 1898, a traditional sailboat, during the XXIV Regatta Illes Balears Clàssics off the coast of Mallorca, Spain.Hide Caption 6 of 29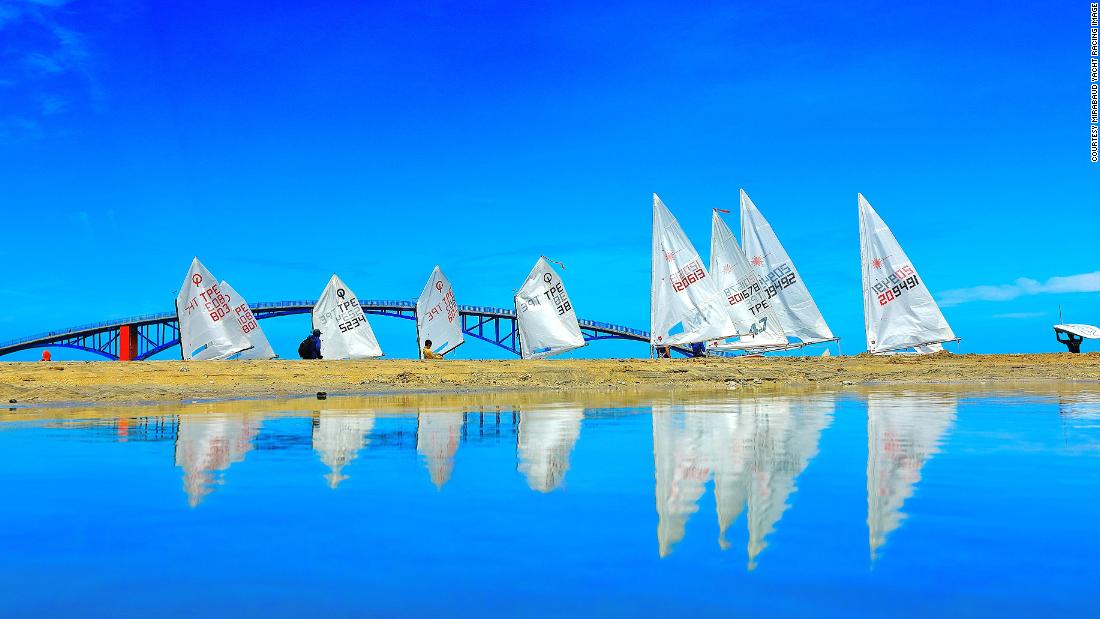 Photos: Best sailing images 2018During the Taiwan Regatta on Penghu Island, Lien Shou Lin photographed sails and their reflections, as the boats gathered at the starting line.Hide Caption 7 of 29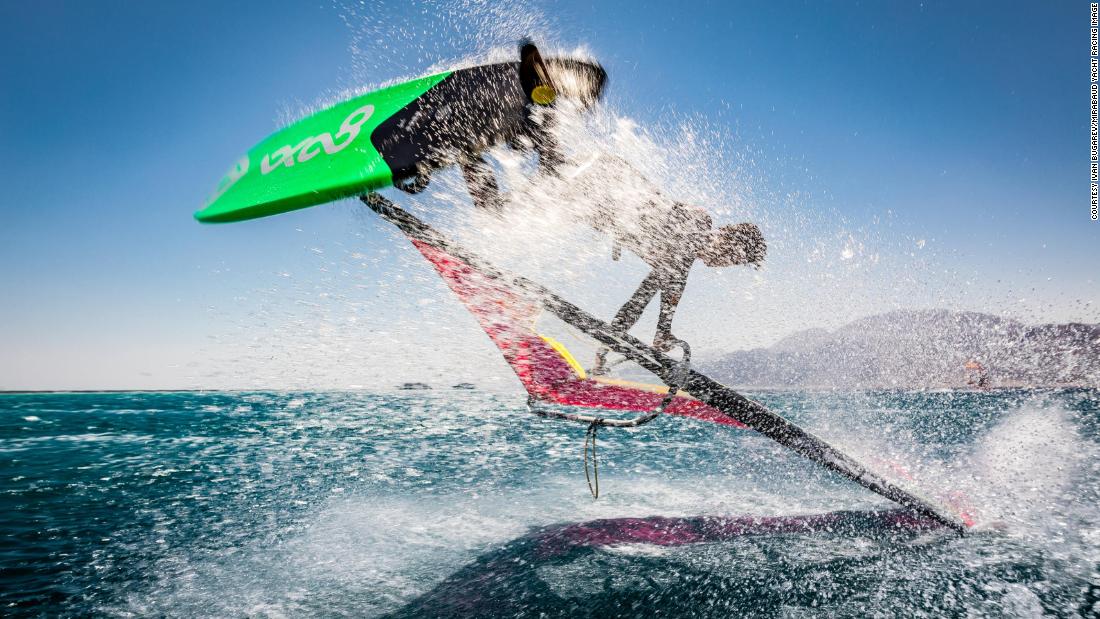 Photos: Best sailing images 2018Off the shore of Egypt, Ivan Bugarev snapped a windsurfer mid-jump, during the Winderland Windsurf Challenge.Hide Caption 8 of 29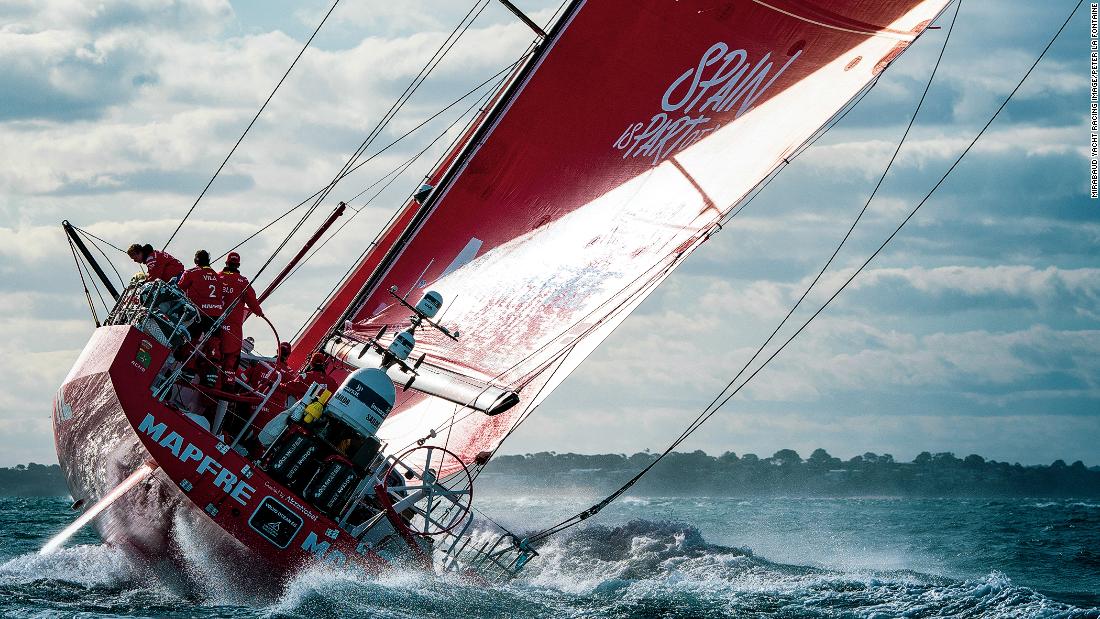 Photos: Best sailing images 2018Peter La Fontaine took this shot of a Volvo Ocean 65 passing through Port Phillip Bay Heads, Australia, while competing in the around-the-world yacht race. "This photo reveals the immense power in these incredible racing yachts," says La Fontaine.Hide Caption 9 of 29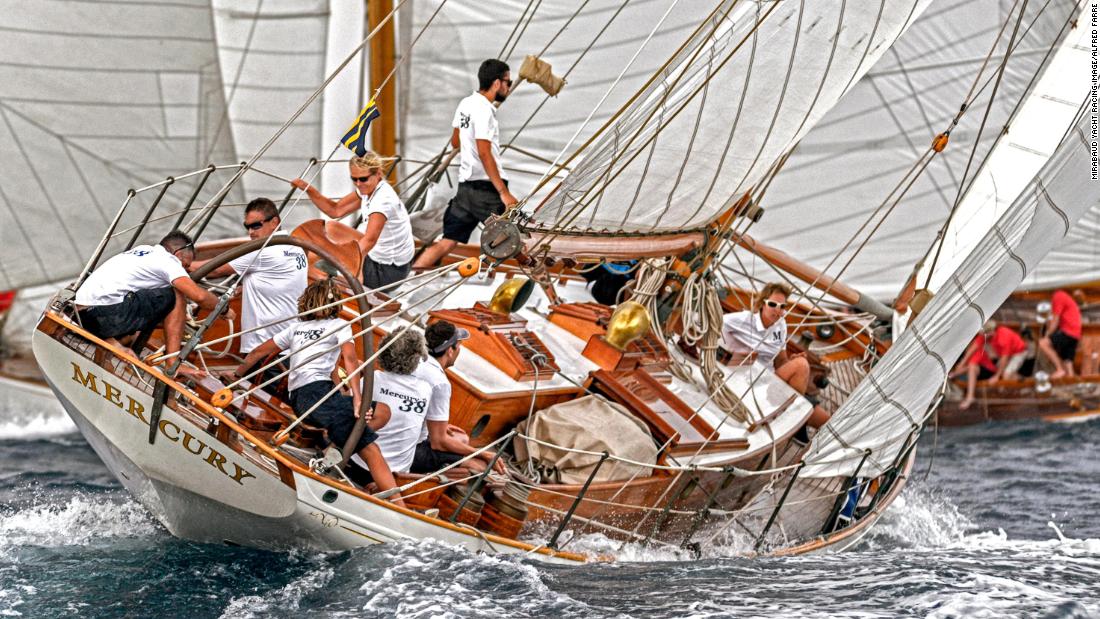 Photos: Best sailing images 2018Alfred Farre's chosen photograph shows the Mercury's crew near Barcelona during the XI Puig Vela Clàssica.Hide Caption 10 of 29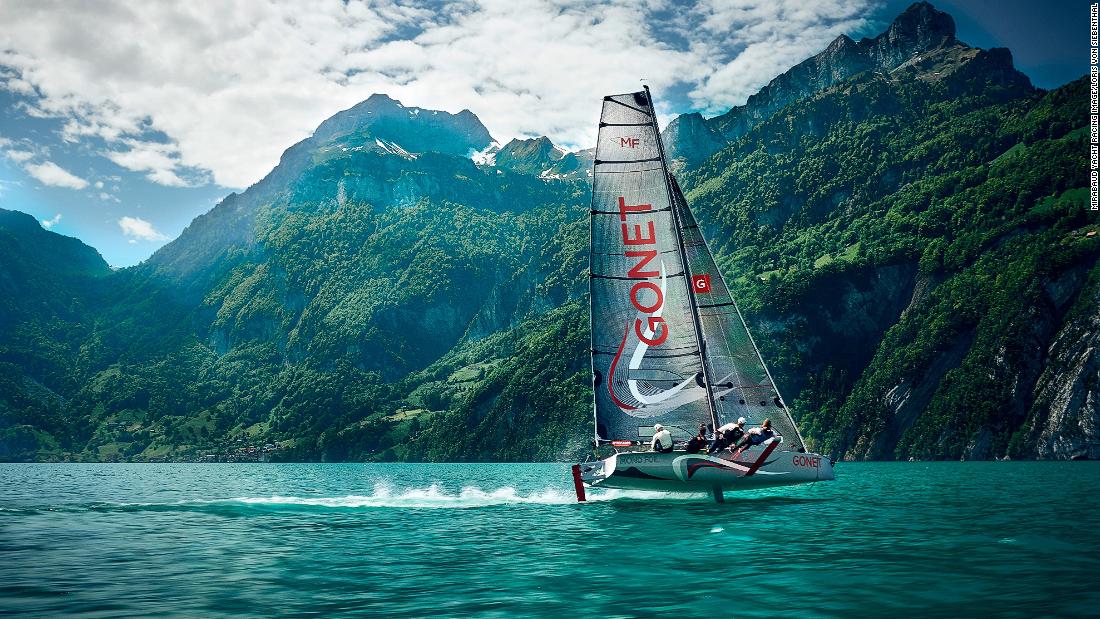 Photos: Best sailing images 2018Loris von Siebenthal pictured the Monofoil Gonet flying over Uri Lake, Switzerland. Hide Caption 11 of 29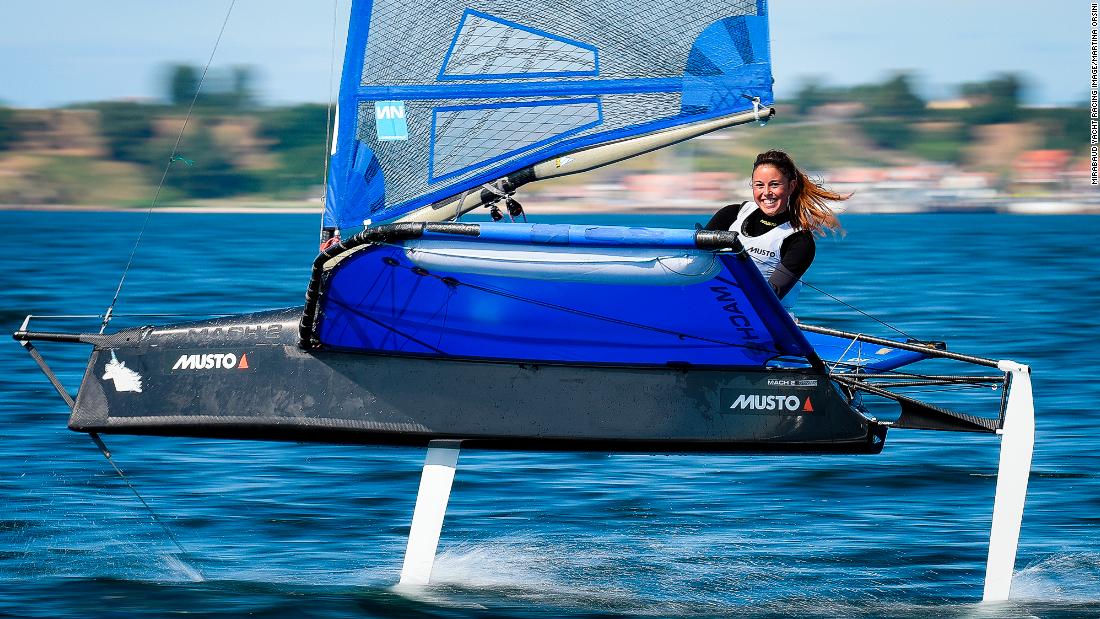 Photos: Best sailing images 2018Martina Orsini photographed Franziska Maege as she flew above the water during the Moth European Championship in Sweden. "[Maege] is a true role model, always smiling as she competes and showing her love for foiling," says Orsini.Hide Caption 12 of 29
Photos: Best sailing images 2018Ingrid Abery captures the texture of a billowing sail in this arty shot taken during Cowes Week in the UK.Hide Caption 13 of 29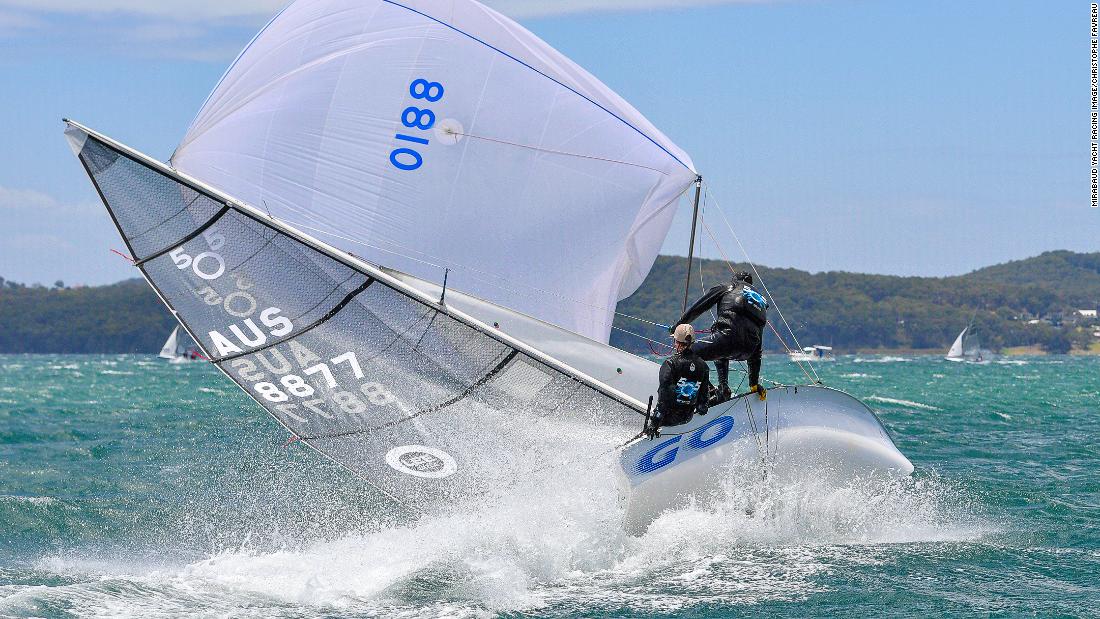 Photos: Best sailing images 2018Christophe Favreau took this shot at the Australian 505 nationals in Wangi Wangi. "This picture is showing the joy of sailing at the edge," he says. "You're not sure if it is going to end with a crash or if the situation is going to be saved."Hide Caption 14 of 29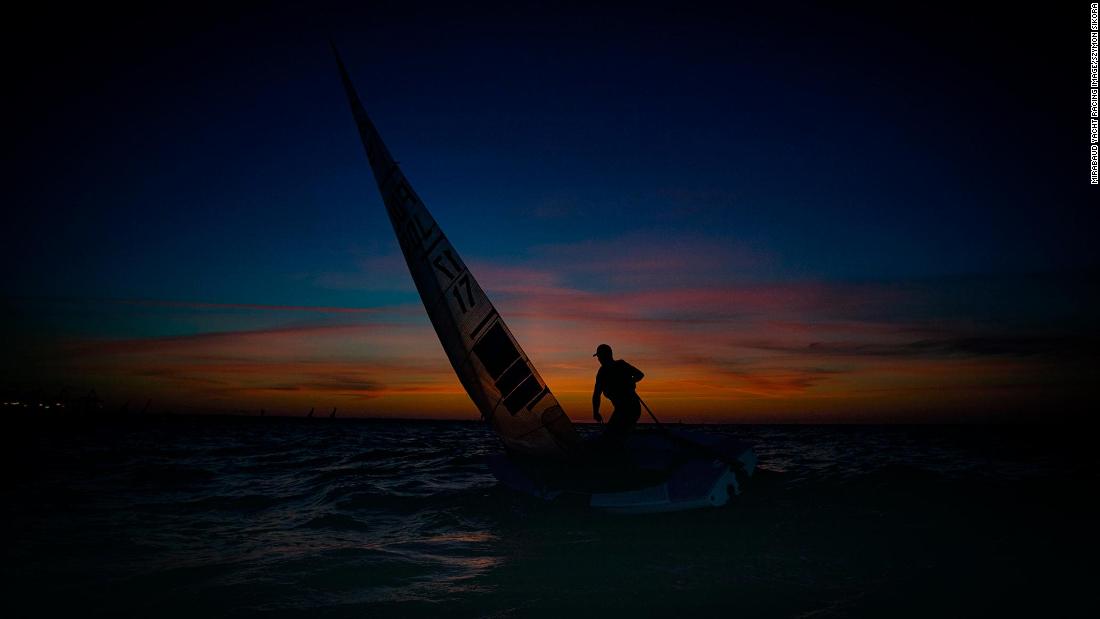 Photos: Best sailing images 2018Polish photographer Szymon Sikora captured sailor Piotr Kula training before the Volvo Gydnia Sailing Days in Gdańsk.Hide Caption 15 of 29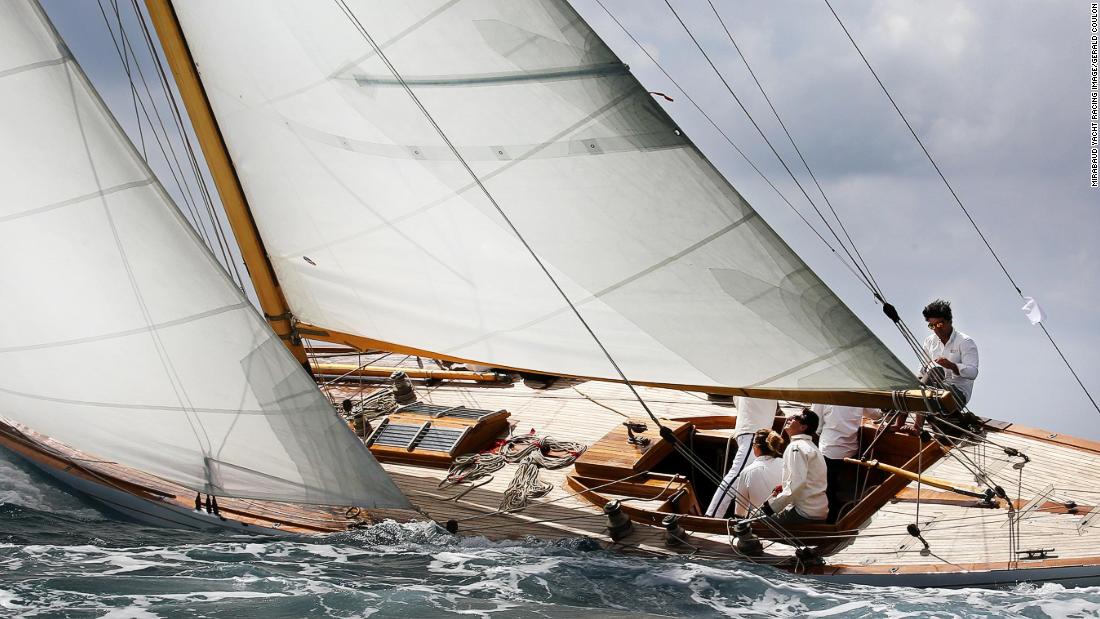 Photos: Best sailing images 2018Les Voiles de Cassis is a regatta for old sailing ships in Cassis, France. Gérald Coulon took a classic shot of Irene VIII and her crew on a cloudy day. Hide Caption 16 of 29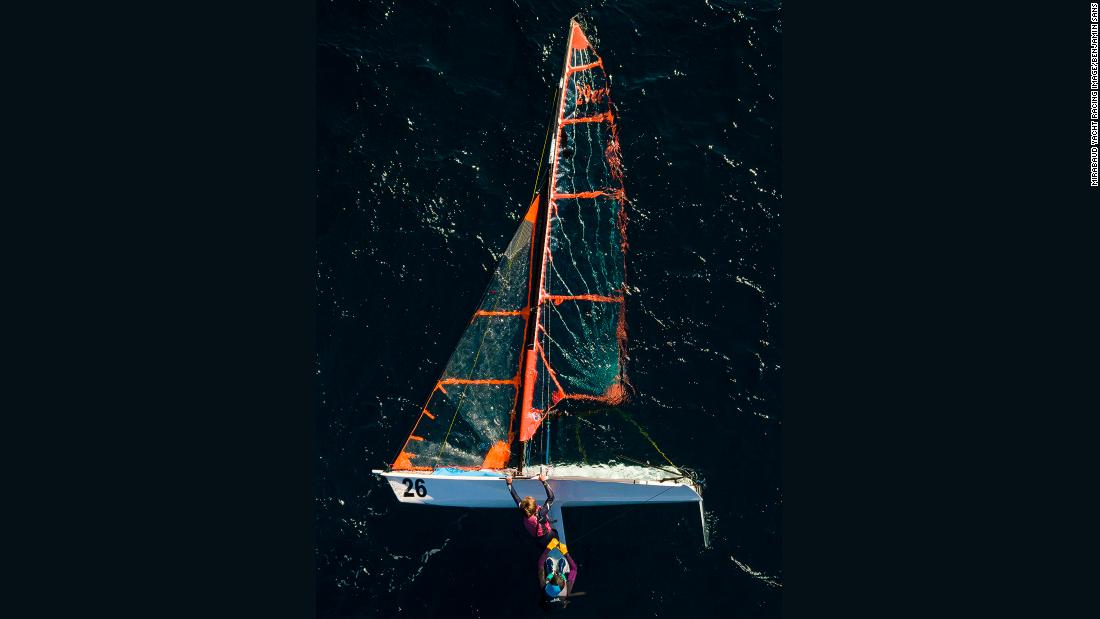 Photos: Best sailing images 2018This quirky drone shot taken in Algarrobo, Spain by Benjamín Sans, shows two athletes on the center board after flipping their boat. Hide Caption 17 of 29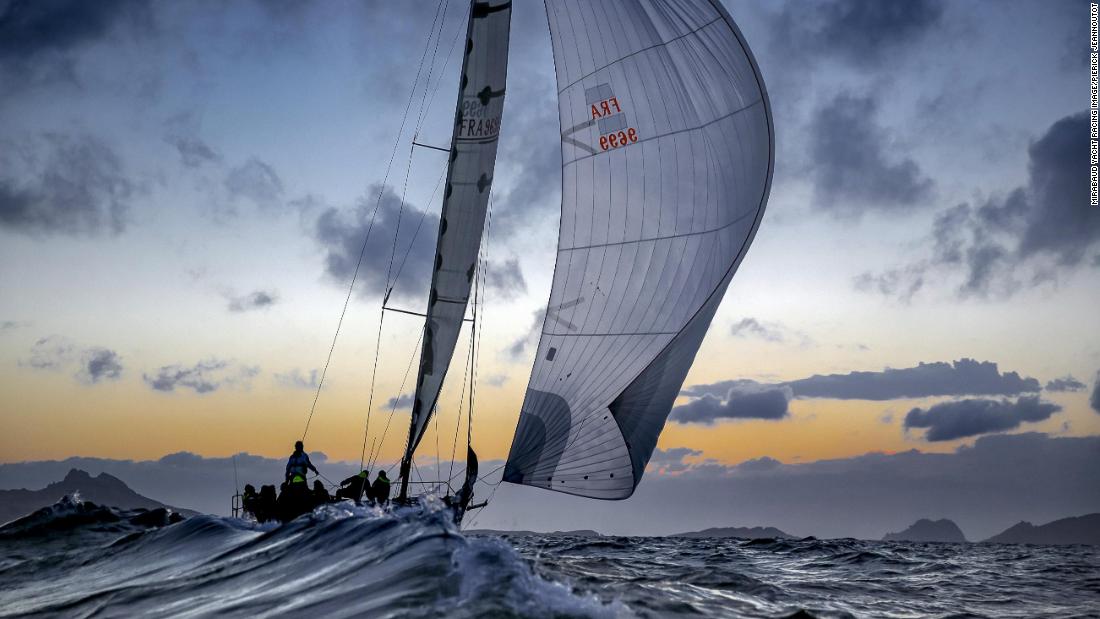 Photos: Best sailing images 2018In the creeks of Marseille at sunset, Piérik Jeannoutot captured a boat and her crew during the SNIM regatta.Hide Caption 18 of 29
Photos: Best sailing images 2018French photographer Yvan Zedda captured sailor Armel Le Cleac'h in Brittany, a week before the trimaran capsized off the coast of Morocco. "I chose this photo for the strength that emerges in these monsters skippered by a single man," he says.Hide Caption 19 of 29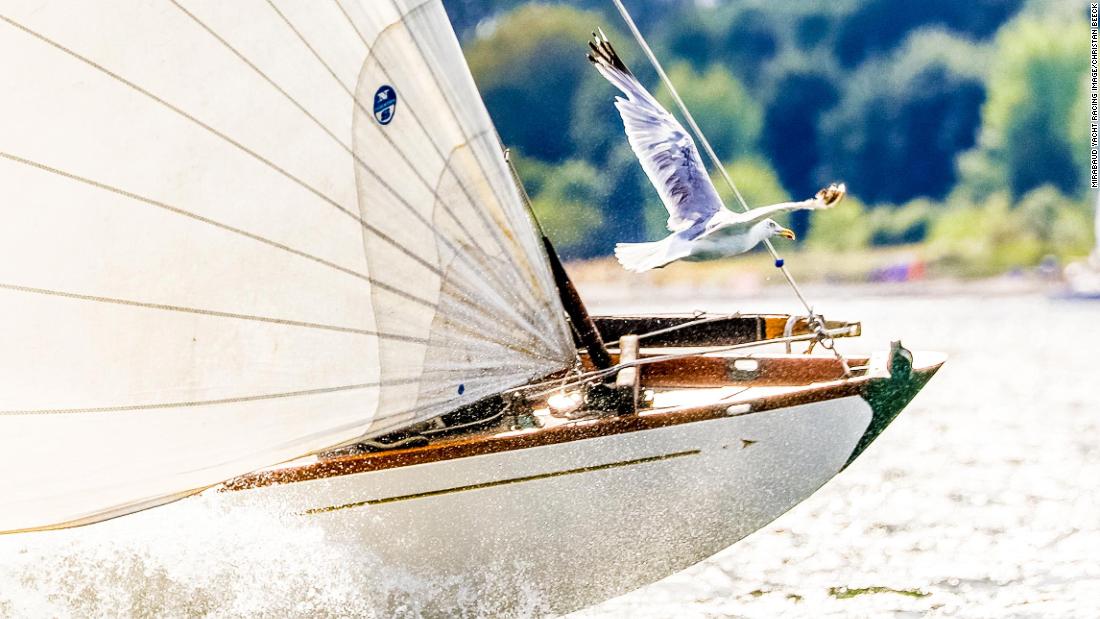 Photos: Best sailing images 2018Christian Beeck captured the race between a boat and a seagull during the German Classics regatta in Kiel-Friedrichsort.Hide Caption 20 of 29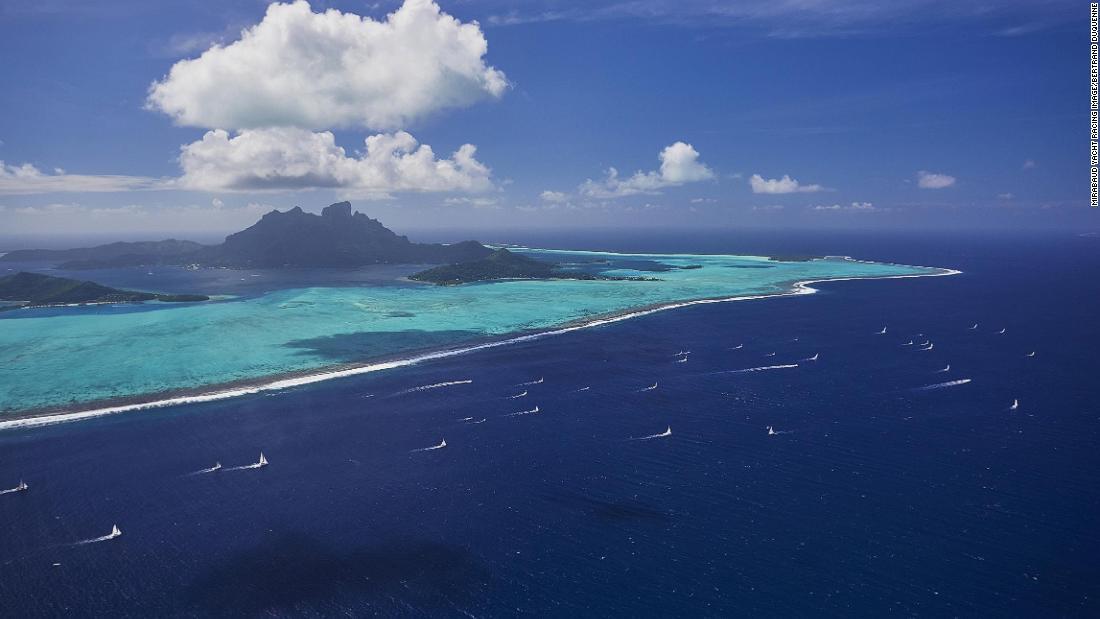 Photos: Best sailing images 2018Bertrand Duquenne took this long shot of the Tahiti Pearl Regatta in Bora-Bora from an airplane. "When you see these kind of pictures from the window of your day office, you think you're lucky," he says.Hide Caption 21 of 29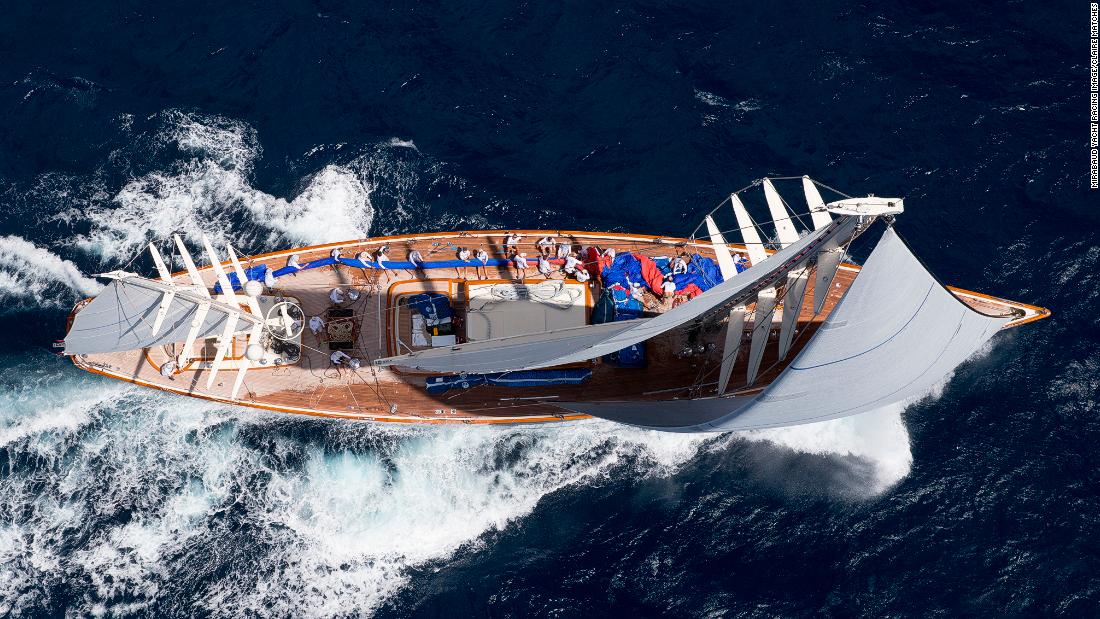 Photos: Best sailing images 2018British photographer Claire Matches captured superyacht Rebecca in Antigua. "I have been photographing her for many years and it is always a real pleasure to see her," says Matches.Hide Caption 22 of 29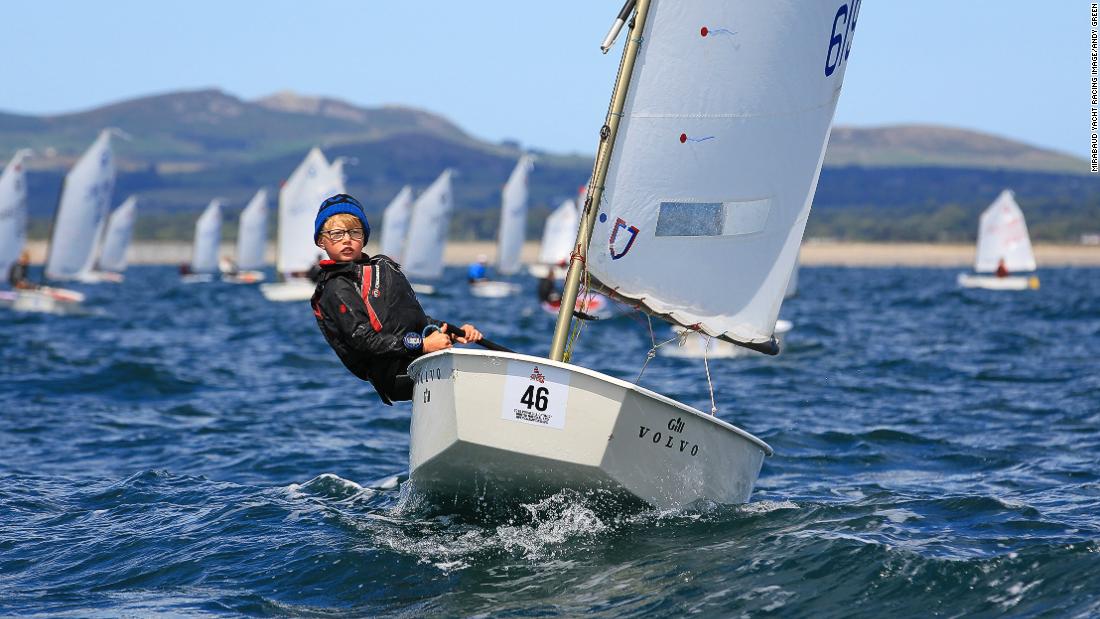 Photos: Best sailing images 2018Andy Green photographed a young sailor racing at the Optimist Nationals in Pwllheli, Wales. "I love this image as it shows the concentration of the child's face," he says.Hide Caption 23 of 29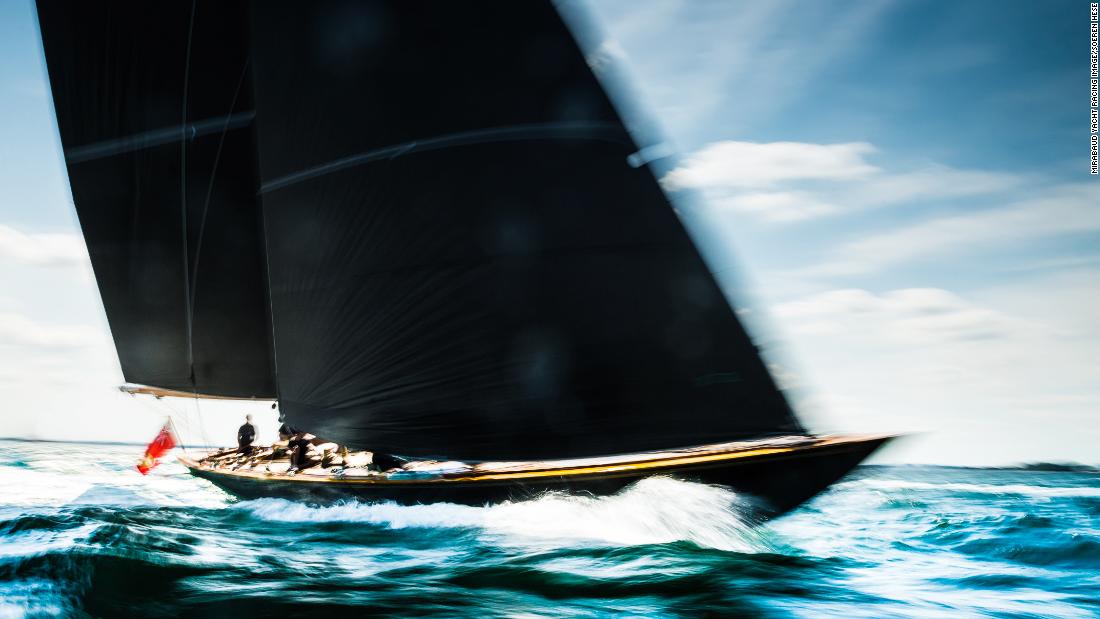 Photos: Best sailing images 2018Sören Hese captured a traditional-style boat soaring through the Baltic Sea during the German Classics regatta. Hide Caption 24 of 29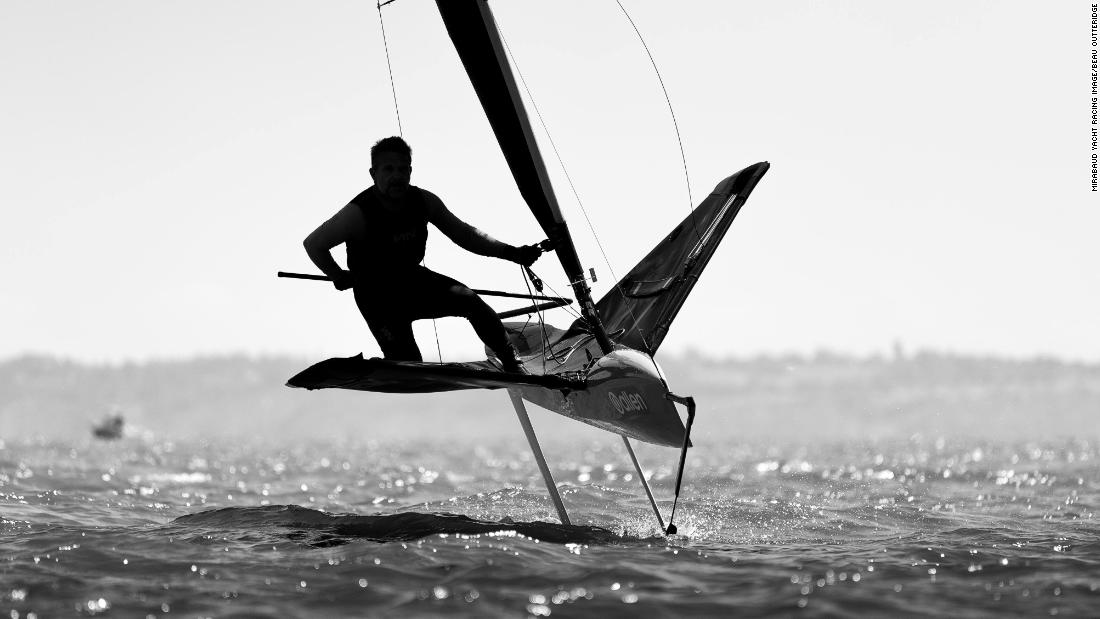 Photos: Best sailing images 2018This black-and-white shot was taken by Australian photographer Beau Outteridge in Thorpe Bay, UK. "I love the contrast of the silhouette of the foiling Moth," he says. Hide Caption 25 of 29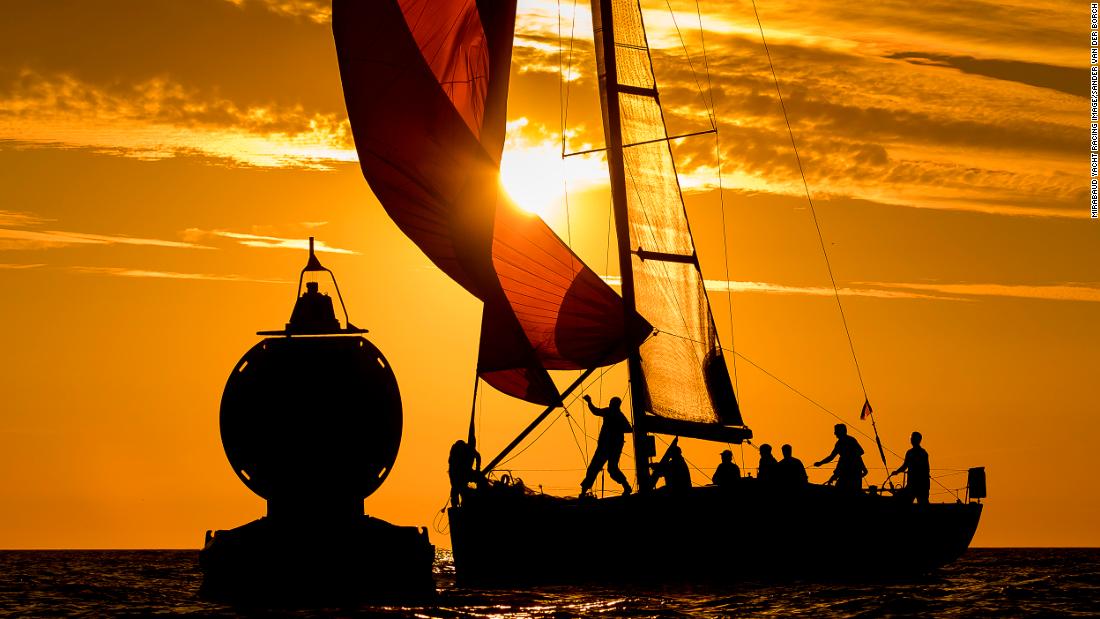 Photos: Best sailing images 2018Sander Van der Borch photographed the silhouetted crew of Xenia preparing to turn the boat around the mark during the Hague Offshore Worlds race.Hide Caption 26 of 29
Photos: Best sailing images 2018Ugo Fonolllá pictured two boats alongside one another as the crew prepare the mainsail with help of a support boat during the Volvo Ocean Race. "The challenge with this picture was to get some symmetry with the masts of both boats," he says.Hide Caption 27 of 29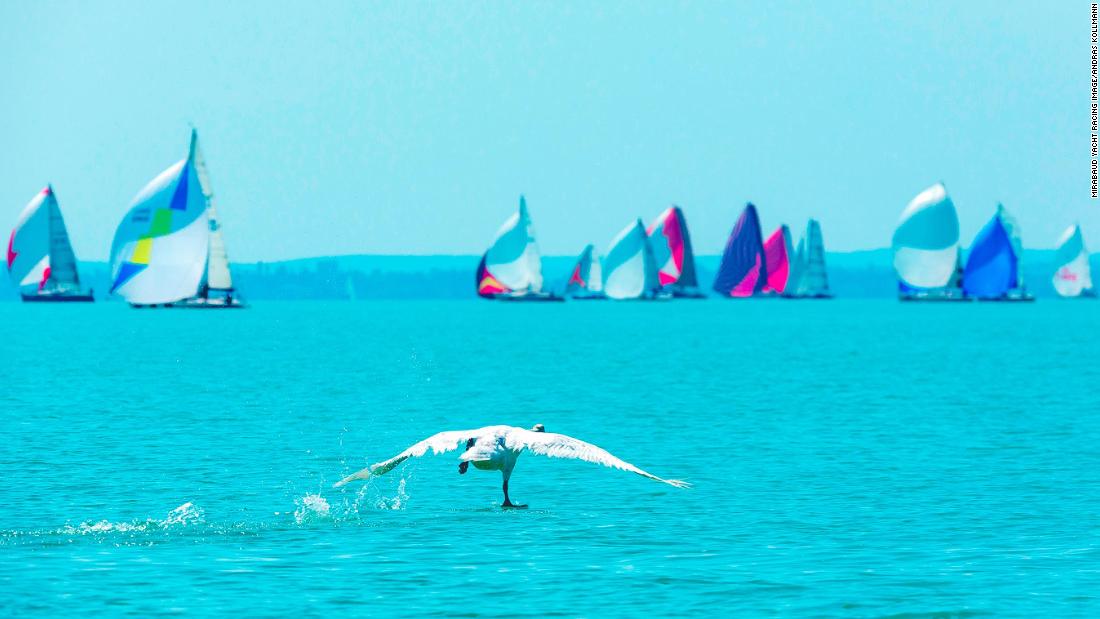 Photos: Best sailing images 2018Andras Kollmann captured a bird running across flat water towards sailing boats competing in the Kékszalag regatta on Lake Balaton, Hungary. "Birds and sailors operate in the same way," says Kollman. "They both trim lightweight streamlined structures to create lift."Hide Caption 28 of 29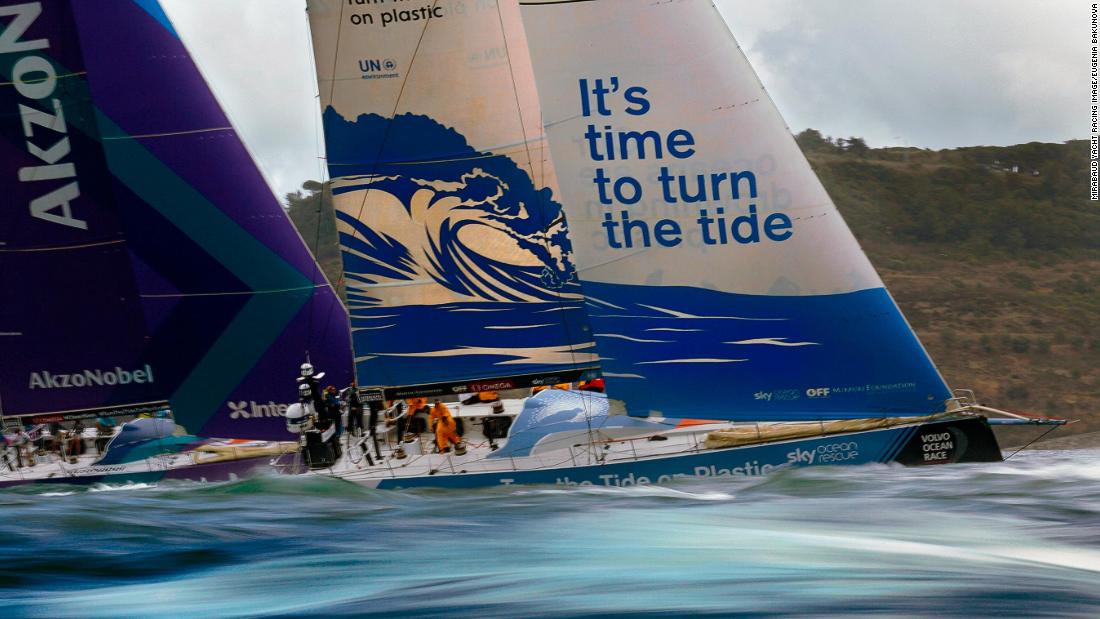 Photos: Best sailing images 2018Russian photographer Eugenia Bakunova took a dynamic shot of two boats during the Volvo Ocean Race in Lisbon. Hide Caption 29 of 29


























READ: And the year's best sailing photo is…Sustainable voyaging advocates Michele and Jon Henderson have sailed 16,000 nautical miles on their boat "Ardea," the vast majority of it by the power of wind alone."Wind is better, full stop. The boat handles beautifully under sail and is far more comfortable than when motoring."Even then, the Hendersons wouldn't be without their engine."We use our motor in emergency situations. We had an anchor drag once and another time ended up on a lee shore. In both cases we were pleased to have it."Engines come in handy… when you hit a sleeping whaleSafety was another key reason many sailors considered it crucial to have auxiliary power on sailboats.Former corporate executive Jodi Watson and her husband Kirby were thankful for their engine during a recent passage from San Diego to Cabo San Lucas in the Pacific Ocean when they hit, what they believe, was a sleeping whale. The impact knocked out the boat's steering."After trying to fix it for eight hours bobbing in the ocean, we had to get the emergency tiller out and steer the boat into safety. If we didn't have a reliable engine during that time, the outcome could have been extremely dire for us."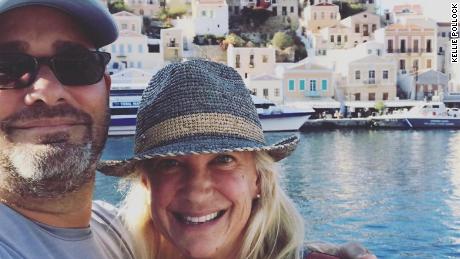 Sailors Jodi Watson and her husband sail "SV Lodos" were thankful for their engine after hitting what they believe was a sleeping whale.Budget can be another factor.Tony and Shannon Morrelli, who sail 45 ft Hunter Legend "SV Sweetie," say the amount they use the engine can come down to the cost of fuel.READ: Life changes when you choose to sail the world"We used to do a lot more motor-sailing in the America's for convenience when fuel was cheaper. We sail much, much more and pick weather windows that allow us to sail entire legs now that we are in Europe with fuel twice as costly."Mia McCroskey, who began sailing in the mid-1980s, believes people who have sails and don't use them much are "missing the point" but there are still a number of reasons she will turn on the engine."Has the wind died? Is my crew complaining that the rigging is rattling noisily? Do we want to get anchored or docked so we can have a beer?"Bigger question is: why do we sail, and what is our goal?Needless to say, the sailing community has assured me we are not "cheating." It is more a question of why we sail and what our goal is. At this stage, our focus is on staying safe and remaining enthusiastic in the face of mishaps.The reality is we couldn't have chosen this incredibly rewarding way of life if we had set off on a boat that was only fitted with sails.
Onboard 'Boomerang' we use our engine when mooring and to make progress when the wind is blowing in a direction or at a speed that is beyond our level of experience and patience.The perils of not having an alternative source of propulsion were amplified for us even on our maiden voyage when we caught a monstrous rope around the propeller, disabling the engine. We were in the English Channel, one of the world's busiest shipping routes, in a flat calm and had to be towed back to land for the safety of ourselves and others.As our journey, continues it would be wonderful to think that our skills and patience will also progress to the point we could we cover vast distances by the power of wind alone.Visit CNN.com/sailing to read more news and featuresBut equally, it's nice to know that even if we do "crank up the donk" — as many sailors put it — we're still accepted as part of a diverse and inspiring community of adventurers who respect the sea and its farers.As Niki and Jamie Fox Elenbaas say on "SV Grateful": "Other people's boats are other people's boats. We're just glad to see people boating as opposed to sitting home watching TV."
Source Link:
https://www.cnn.com/2018/11/19/sport/sailing-wind-engine-spt-intl/index.html
[0.612125]
Comments
comments