Washington (CNN)The 86-year-old Supreme Court justice who this year became a three-time cancer survivor will be heard.
Ruth Bader Ginsburg warned on Tuesday about a threat to abortion rights and demonstrated that she is not going quietly on any abortion-related compromise. Ginsburg, in fact, has shown in recent weeks that she is not going quietly on much. In addition to her partial dissent in the Indiana abortion dispute, Ginsburg on Tuesday wrote separately — again, alone — to protest a majority decision that she asserted uses a "thin case to state a rule that will leave press members and others exercising First Amendment rights with little protection against police suppression of their speech."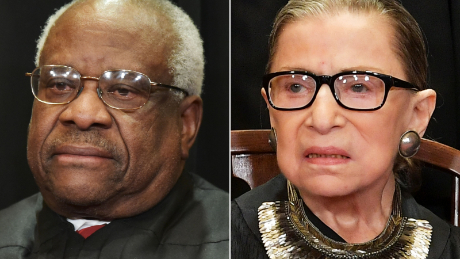 Thomas, Ginsburg draw battle lines for future abortion casesJust a few weeks earlier, Ginsburg signed on with fellow liberals to a dissenting opinion in an arbitration case but then separately took up her pen "to emphasize once again how treacherously the Court has strayed from the principle that 'arbitration is a matter of consent, not coercion.'"As the nine justices now enter the final weeks of their annual term with the newly solidified 5-4 conservative majority, Ginsburg appears ready to take her shots, even if it means breaking with fellow liberals and writing alone.Read MoreIn the abortion case, as she traded taunts with conservative Justice Clarence Thomas, she also revealed impatience for his many references to the "mother" who would choose to end a pregnancy.Wrote Ginsburg, a prominent woman's rights lawyer before becoming a judge, "A woman who exercises her constitutionally protected right to terminate a pregnancy is not a 'mother.'"As other states have been instituting drastic regulations — including outright bans — to deter women from ending a pregnancy, Ginsburg may have been concerned not only about the case at hand.Ginsburg has seen reproductive rights and civil liberties narrowed over her quarter century on the bench, and as the court has become more conservative especially in recent years, she has seemed more apprehensive about what could be next.She is less likely to try to compromise with her conservative brethren than, for example, Justice Stephen Breyer, also an appointee of President Bill Clinton. Once more measured in her rhetoric, Ginsburg is pulling no punches.In a personal vein, it has been a particularly challenging term. In November, just a few weeks after the session had begun in October, Ginsburg fell and fractured three ribs. During treatment for that injury, malignant nodules were discovered on her left lung.The cancerous nodules were removed during December surgery and Ginsburg remained off the bench until February. She kept up with her caseload by reading transcripts of oral arguments. Ginsburg had been through such ordeals before. She was treated for colorectal cancer in 1999, and in 2009, she survived the early stages of pancreatic cancer.Since she returned to the court building in mid-February, Ginsburg has also resumed her regular exercise and travel schedule. In March, she flew to Stockholm to receive a jubilee honorary doctorate. (Early in her career, Ginsburg studied civil procedure in Sweden, and Lund University gave her an honorary degree in 1969.)Lone dissent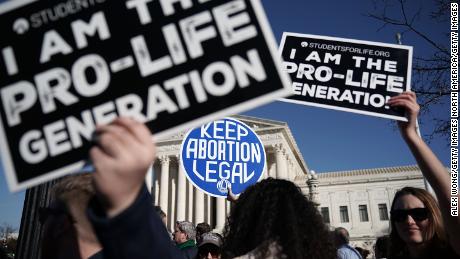 Watching for the Supreme Court to set the terms for the eventual Roe v. Wade showdownThe Supreme Court completed its oral arguments last month and is now resolving the cases it heard along with long-pending petitions. As the end-of-June deadline approaches, it is not uncommon for the justices to splinter in their legal reasoning or lash out through dissenting opinions.Yet, Ginsburg as the most senior justice on the left since 2010, has often touted the value of the liberal foursome speaking with one voice. She tended to resist the kind of solo opinions that have been the style of Justice Sonia Sotomayor, on the left, and Thomas, on the right.On Tuesday, as most of the justices compromised on abortion rights and revived part of an Indiana abortion regulation, Ginsburg wrote the lone dissenting opinion. The Indiana law, signed in 2016 by then-Governor Mike Pence, required abortion providers to bury or cremate fetal remains and, separately, prohibited women from choosing abortion because of the sex, race or disability, for example Downs syndrome, of a fetus.Last year, the 7th US Circuit Court of Appeals struck down both parts of the law, and Indiana state officials had asked the justices to hear the dispute.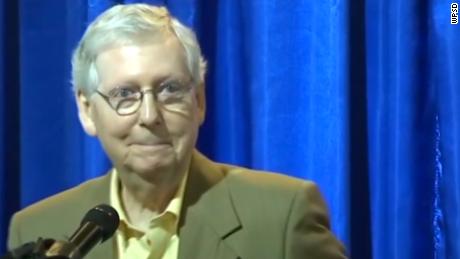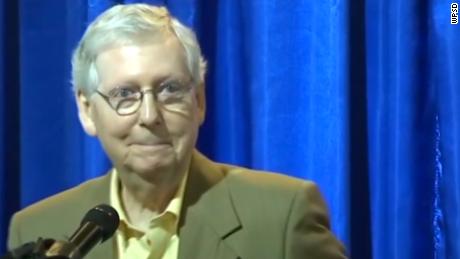 JUST WATCHEDMcConnell says he'd fill Supreme Court vacancy in 2020ReplayMore Videos …MUST WATCH
McConnell says he'd fill Supreme Court vacancy in 2020 01:03With public attention focused on any high court signals regarding the fate of the 1973 milestone, Roe v. Wade, which made abortion legal nationwide, most of the justices tried to reveal little.The majority's unsigned opinion rejected the state's appeal to the second part of the law regarding a woman's motivation for an abortion but said the fetal remains requirement could take effect. The court stressed that the regulation had not been tested as an "undue burden" on a woman's right to end of pregnancy, but merely as a law "rationally related to legitimate government interests." "This case, as litigated," the court majority said, "does not implicate our cases applying the undue burden test to abortion regulations." That standard derives from the 1992 decision, Planned Parenthood of Southeastern Pennsylvania v. Casey, that upheld Roe v. Wade.Liberal Justices Breyer and Elena Kagan joined with Chief Justice John Roberts in the compromise, as did the other conservatives, including Thomas. Sotomayor aligned with Ginsburg in not wanting the high court to take up any part of the case, but she did not write a separate opinion; Sotomayor simply noted that she would have denied the petition on both parts of the law.In Ginsburg's solo dissent, covering barely two pages, she emphasized the larger stakes."This case implicates the right of a woman to choose to have an abortion before viability and to obtain it without undue interference from the state," she said. She criticized her fellow justices for taking up a dispute that had been litigated under the wrong standard in lower courts. She said Indiana's full petition should be rejected outright.Indiana officials had declared that a fetus should be given a "dignified and respectful" burial or cremation.Ginsburg implicitly responded by quoting portions of an opinion by 7th Circuit Chief Judge Diane Wood: "One may wonder how, if respect for the humanity of fetal remains after a miscarriage or abortion is the state's goal, Indiana's statute rationally achieves that goal when it simultaneously allows any form of disposal whatsoever if the woman elects to handle the remains herself."'More heat than light'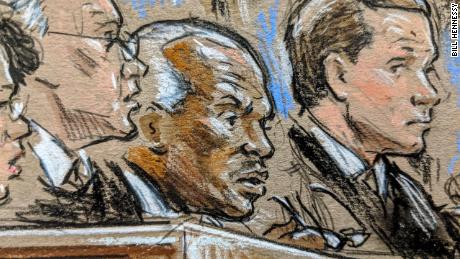 Clarence Thomas cooperating with filmmakers for new documentaryThomas, who wrote a 20-page opinion concurring in the majority's decision yet warning that abortion could lead to eugenics, asserted in a footnote that Ginsburg's dissent "makes little sense." He said any argument that a woman's right to abortion might be burdened by a burial requirement for the fetus "lacks evidentiary support."In their dueling footnotes, as Ginsburg ticked off complaints about Thomas' opinion, she contended that "the cost of, and trauma potentially induced by, a post-procedure requirement may well constitute an undue burden."Thomas' view, she wrote pointedly, "displays more heat than light."
Source Link:
https://www.cnn.com/2019/05/29/politics/ruth-bader-ginsburg-supreme-court-abortion/index.html
[-0.693183]
Comments
comments