(CNN)France's shock World Cup final win over Brazil in 1998 sparked wild celebrations across the country — with the triumph hailed as a unifying force for French multiculturalism.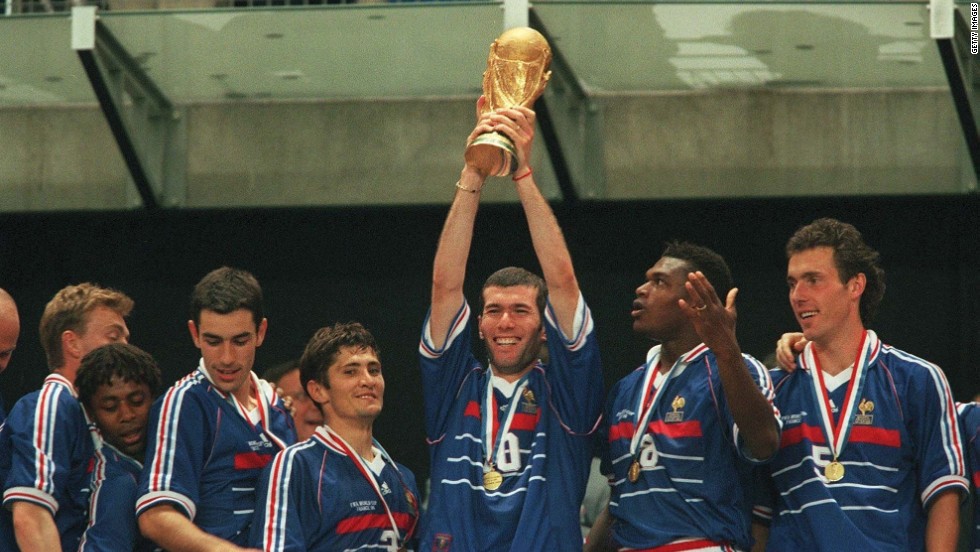 Photos: France win the 1998 World CupHistory makers – France won the World Cup for the first time in its history in 1998 after beating Brazil 3-0 in the final at the Stade de France.Hide Caption 1 of 6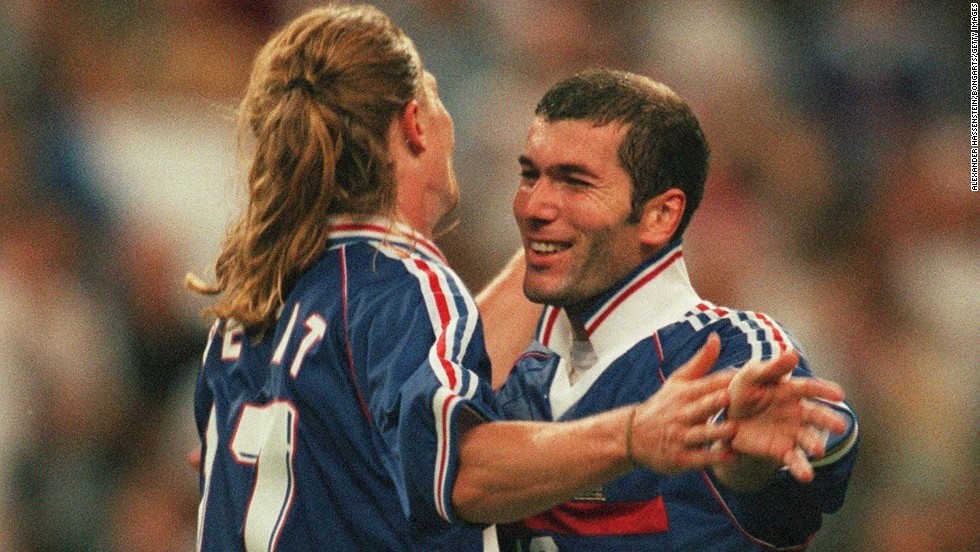 Photos: France win the 1998 World CupGolden assist – Patrick Vieira came on as a second-half substitute and delivered the pass for Arsenal teammate Emmanuel Petit's third goal in the win over Brazil.Hide Caption 2 of 6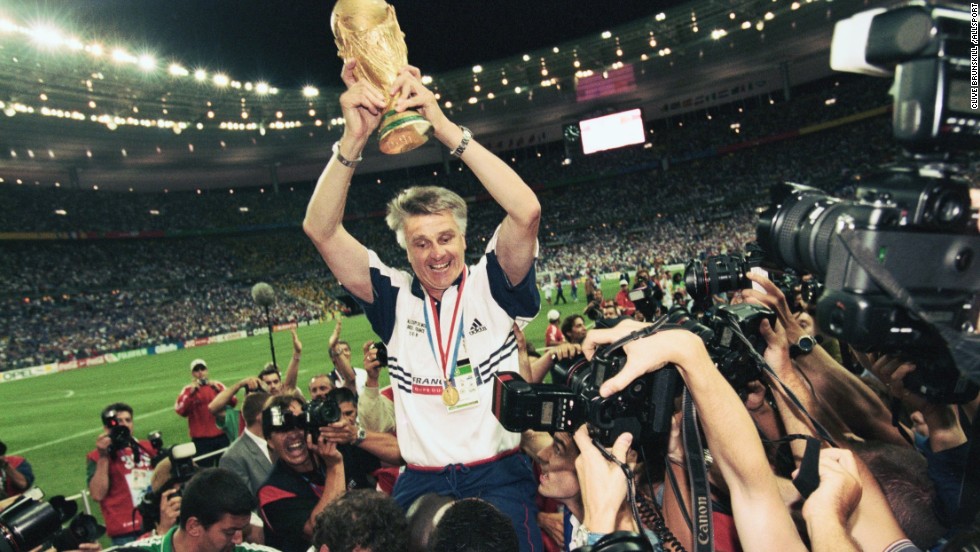 Photos: France win the 1998 World CupA multicultural squad – France coach Aime Jacquet selected a multicultural squad for the tournament with players originally hailing from the likes of Senegal, Ghana and Algeria.Hide Caption 3 of 6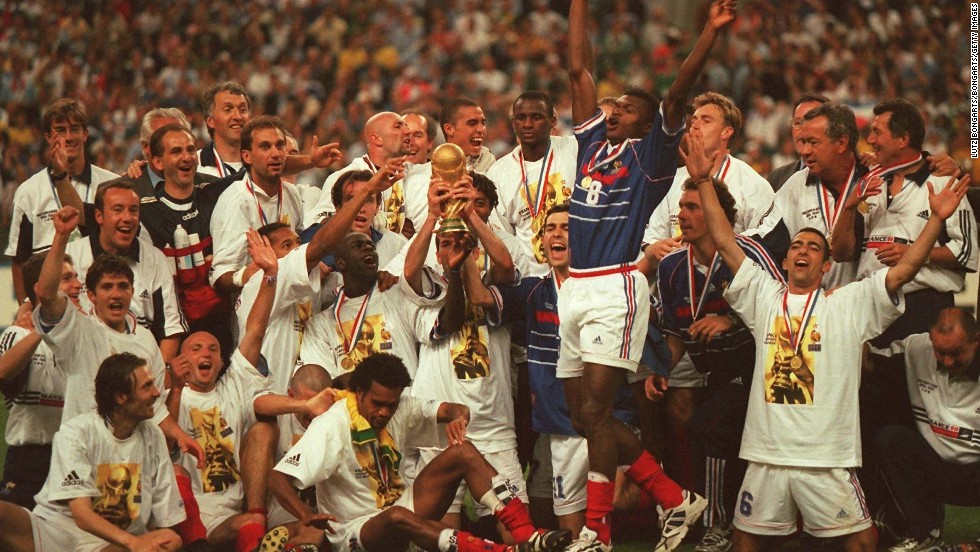 Photos: France win the 1998 World CupA political message – "We had the players from all around the world and I think we showed the diversity of the French national team," Vieira told CNN. "We showed what the diversity of the French people are, and that's why it was really important to win the World Cup because we sent the message to the political world."Hide Caption 4 of 6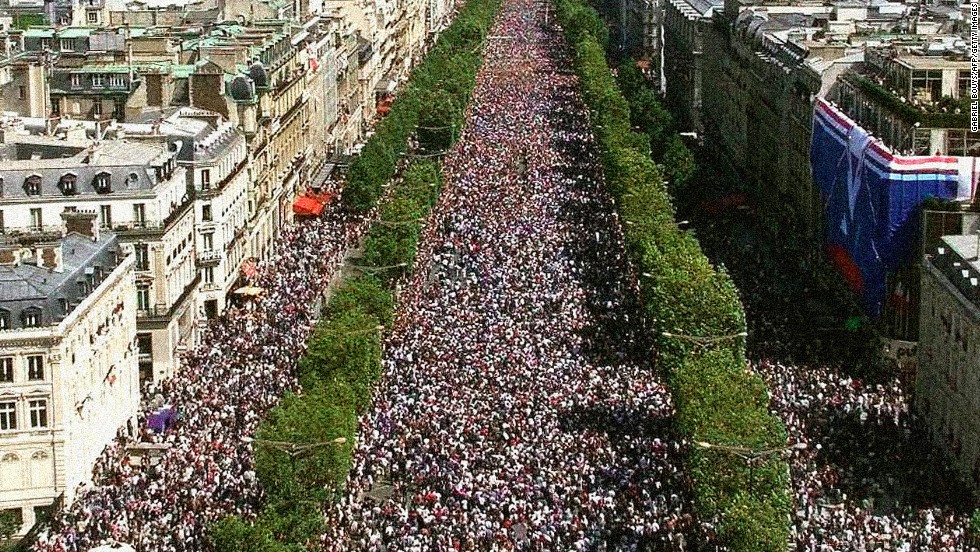 Photos: France win the 1998 World CupA country united – The triumph helped to unite France with thousands of supporters lining the Champs-Elysees during the victory parade.Hide Caption 5 of 6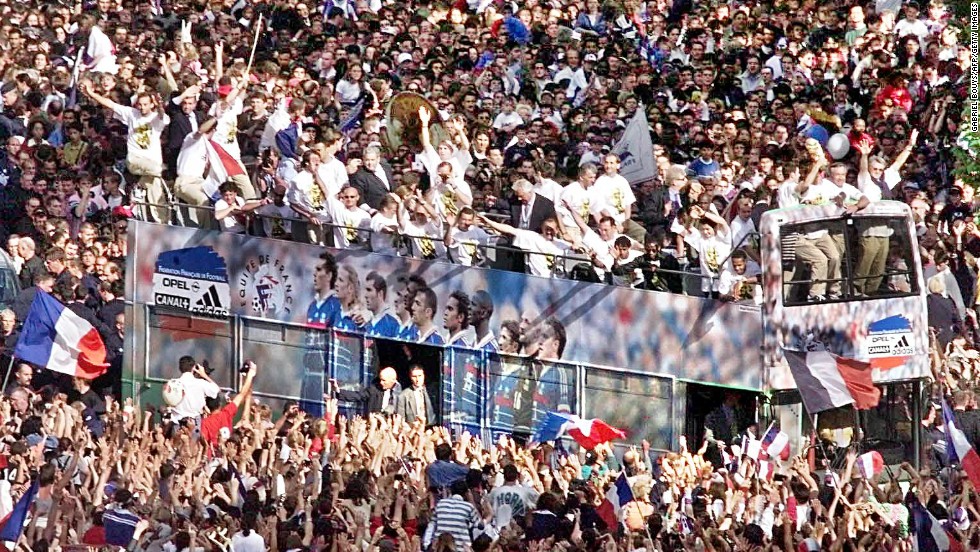 Photos: France win the 1998 World CupThe power of football – "France was going crazy and it just looked like a French revolution — people in the streets celebrating and it was fantastic and this is when I really realized how football can be powerful," Vieira said.Hide Caption 6 of 6



But just how good was the French team of 1998? If it has cemented its place in footballing history, for one member of that immortalized les bleus squad — Robert Pirès — a team from the English Premier League was stronger than the World Cup winners: Arsenal's "Invincibles."The 2003-04 team earned the nickname after it went through the Premier League season undefeated — with 26 wins and 12 draws. Its unbeaten run was eventually extended to 49 games, with Pires appearing in 40 of those matches, finding the back of the net 23 times."It was a privilege to play for my national team but the strongest (team I played for) was the Arsenal 'Invincibles' because it was very difficult, very hard — firstly to win the Premier League, but if you win the Premier League unbeaten then of course that's an amazing record, " Pirès told CNN Sport in an interview in May.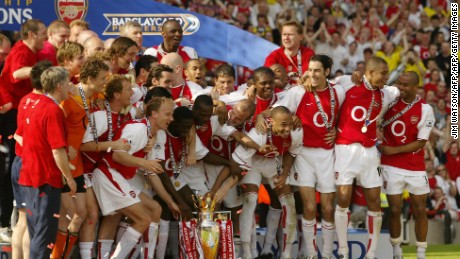 Arsenal's 2003-2004 team earned the nickname the 'Invincibles' after it went through the Premier League season undefeated — with 26 wins and 12 draws.READ: Your country needs you! The scramble for World Cup talentRead MoreFor Pirès — who had a distinguished 18-year footballing career and played for Arsenal from 2000 to 2006 — former Gunners coach, Arsène Wenger, was one of the best managers he played under."Arsène Wenger is a real manager. It was a real privilege to work with him every morning, I learned a lot," said Pires, who was also a key member of the French team that won Euro 2000."He was like a second dad to me when I used to play for Arsenal. He was my mentor because I learned a lot about football (and) I think I reached my best level with Arsenal."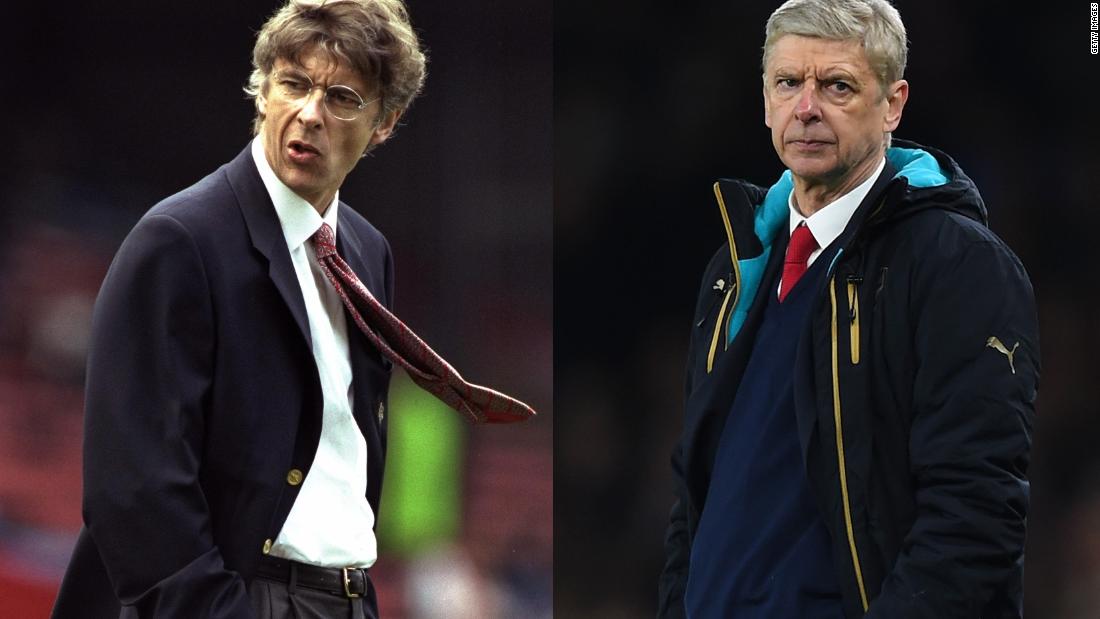 Photos: Arsene Wenger: The man who was once invincibleArsene Wenger – After being appointed as Arsenal's manager in 1996, Arsene Wenger went on to have a huge impact on the club and English football. He introduced new ideas about nutrition, training and tactics and established a track record for signing players who became global stars. But later in his career, after a decline in performance and a failure to qualify for Champions League, Wenger faced pressure from disgruntled fans.Hide Caption 1 of 18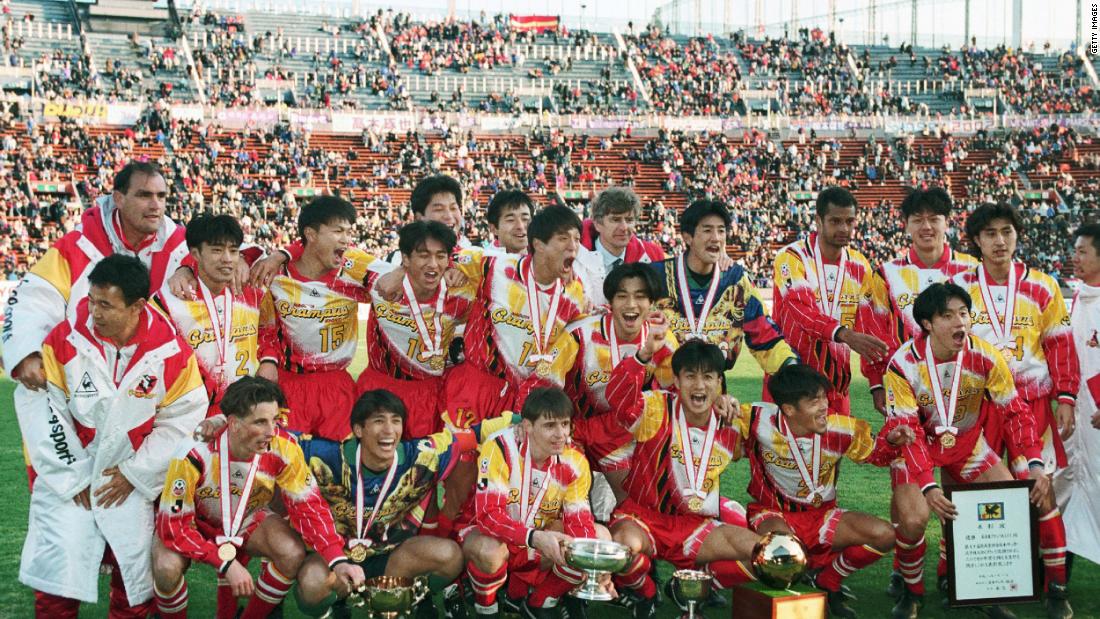 Photos: Arsene Wenger: The man who was once invincibleBefore Arsenal – The Frenchman joined Arsenal in 1996 after managing Japanese club Nagoya Grampus Eight. Twenty years after his brief stay in Japan, Wenger's influence still echoes, following its rise from a backwater of world football to one of its emerging powers.Hide Caption 2 of 18
Photos: Arsene Wenger: The man who was once invincibleStrengthening the side – Wenger began changing the culture of Arsenal almost immediately, although not without some player resistance. He changed players diets — where he famously banned them from chocolate and replaced the cafeteria's menu from burgers to fish, chicken and vegetables. He also applied a tough training regime and emphasized the importance of ball control.Hide Caption 3 of 18
Photos: Arsene Wenger: The man who was once invincibleDouble win – In 1998, it all paid off. Wenger became the first foreign manager to win both the Premier League title and the FA Cup. He went on to repeat that double again in 2002.Hide Caption 4 of 18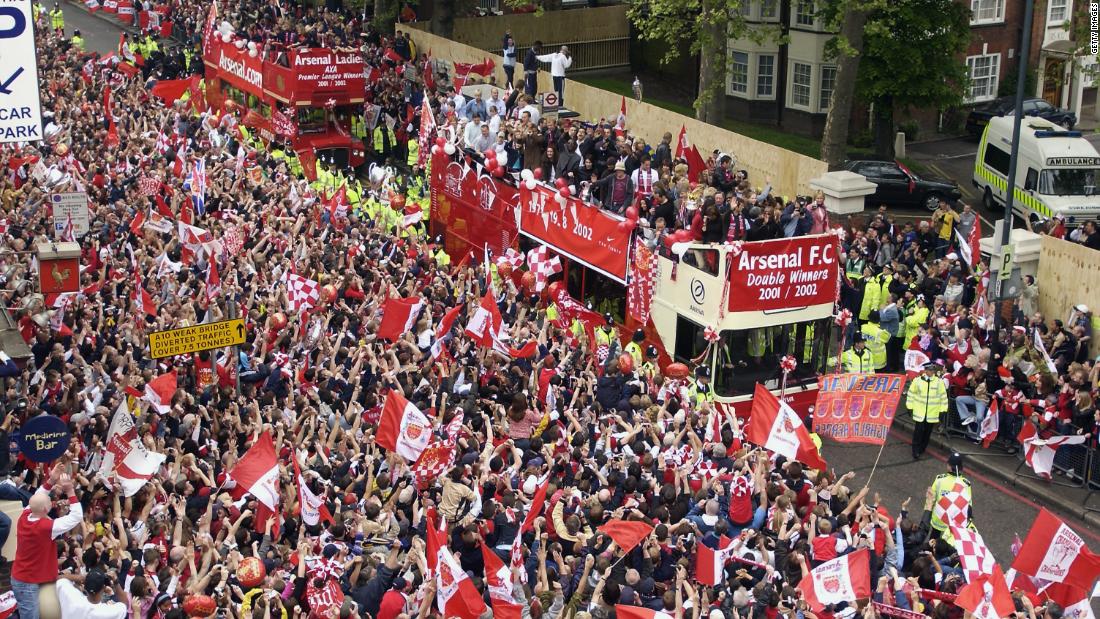 Photos: Arsene Wenger: The man who was once invincibleHistory repeats itself – Open top bus parades began the norm for Arsenal fans, this one taking place in 2002.Hide Caption 5 of 18
Photos: Arsene Wenger: The man who was once invincibleThe Invincibles – The 2003-2004 team earned the nickname "The Invincibles" after it went through the Premier League season undefeated — with 26 wins and 12 draws.Hide Caption 6 of 18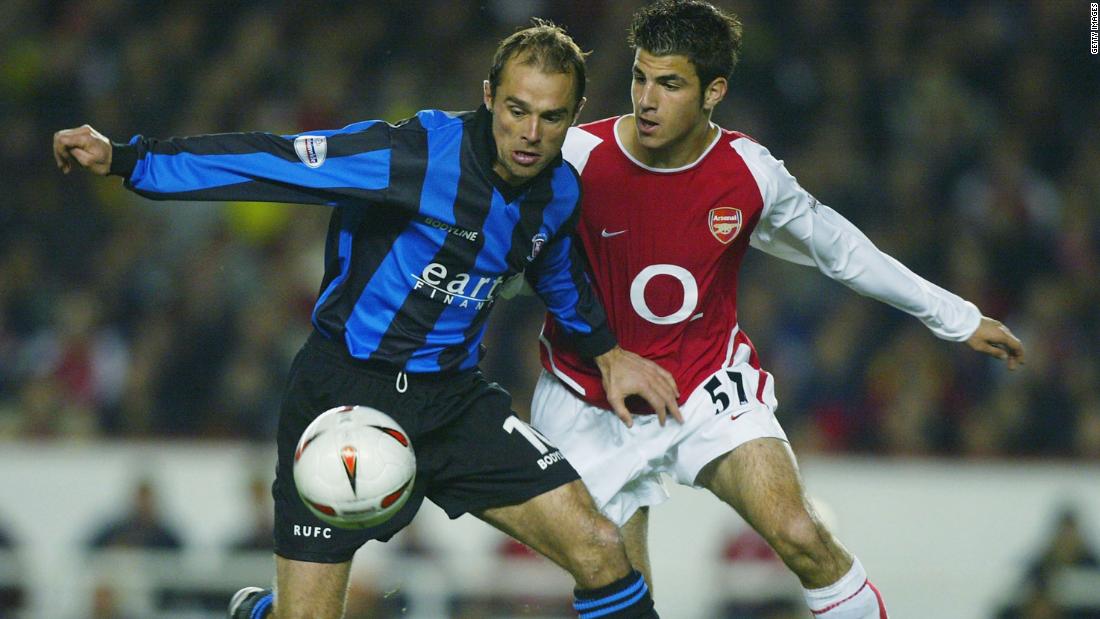 Photos: Arsene Wenger: The man who was once invincibleNew, young players – In years to come, Wenger would attempt to rebuild and renovate his team. In 2003, he signed Cesc Fabregas — who became Arsenal's youngest ever played at the age of 16.Hide Caption 7 of 18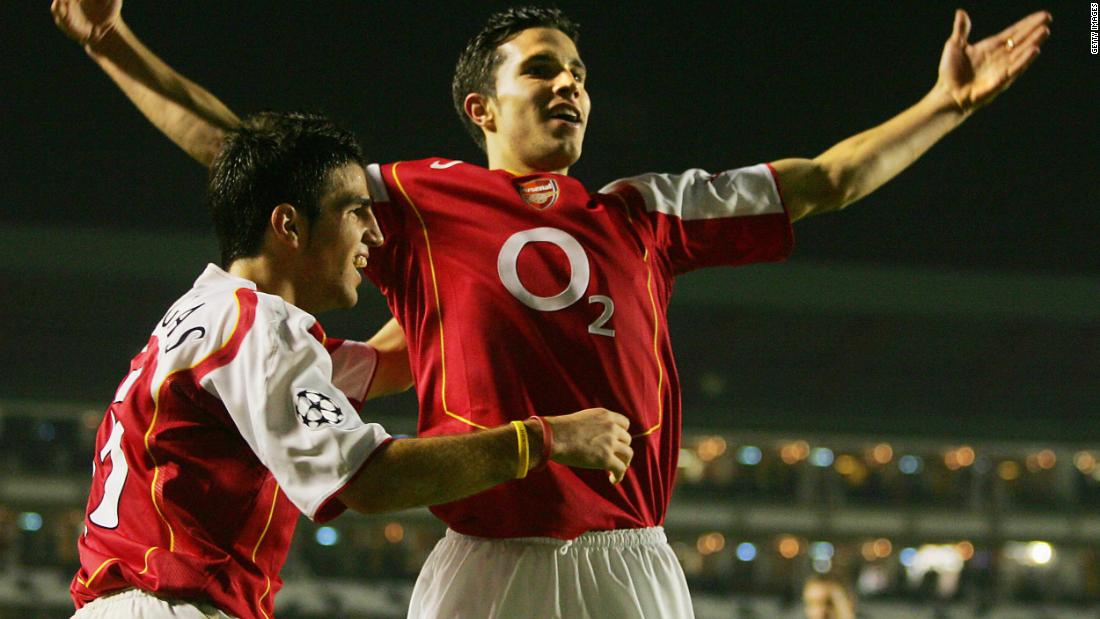 Photos: Arsene Wenger: The man who was once invincibleNew, young players – At the end of the 2003-2004 season, he also signed Dutch striker Robin Van Persie for £3 million — who once said Wenger was the best manager in the world.Hide Caption 8 of 18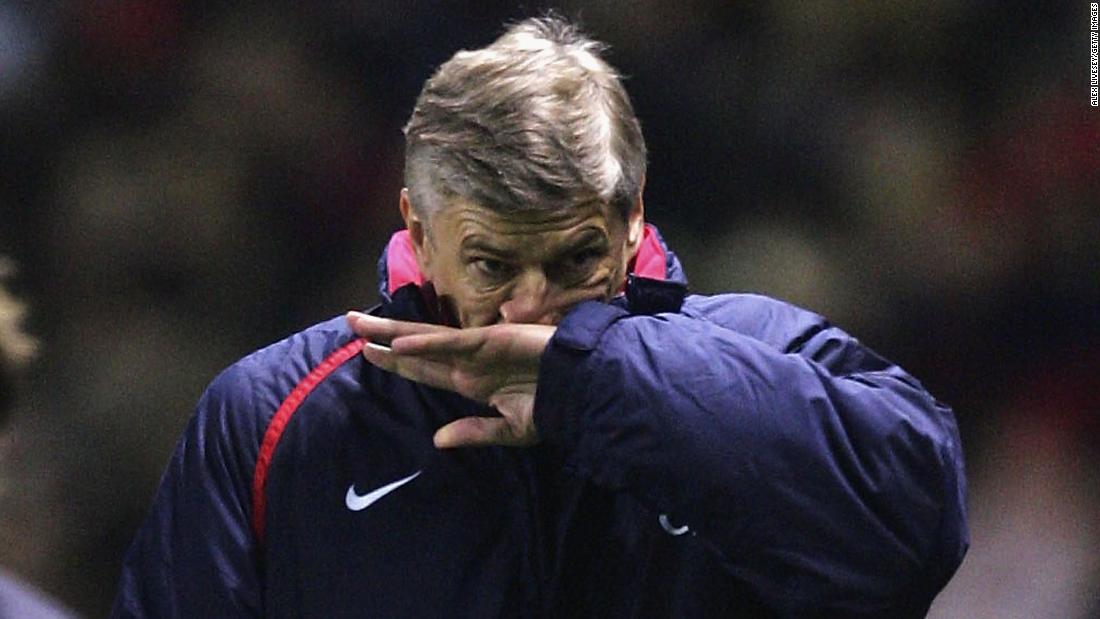 Photos: Arsene Wenger: The man who was once invincibleInvicible days over – Arsenal's unbeaten streak of 49 games was over in 2004, after being defeated by Manchester United. This would be the beginning of Wenger and Arsenal's downfall, with the 2005 FA Cup being the last major trophy they'd win for almost a decade.Hide Caption 9 of 18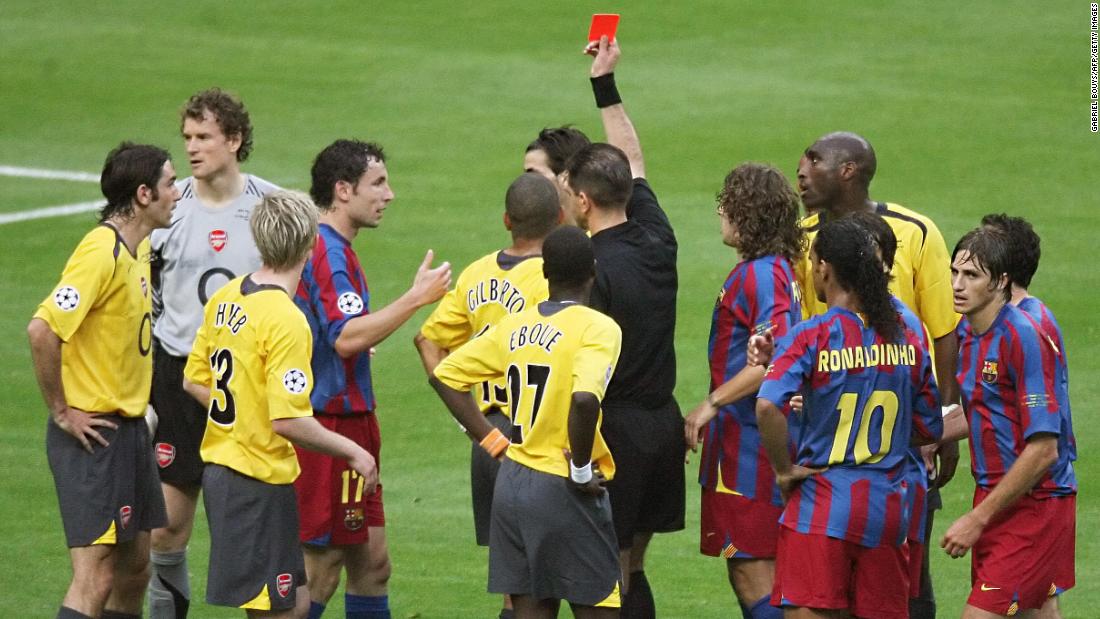 Photos: Arsene Wenger: The man who was once invincibleChampions League controversy – There were still highlights, though. In 2006, the team reached the final of the Champions League but lost 2-1 to Barcelona. Arsenal led for much of the match before conceding two late goals. The first-half sending off of Arsenal goalkeeper Jens Lehmann made the task all the more difficult.Hide Caption 10 of 18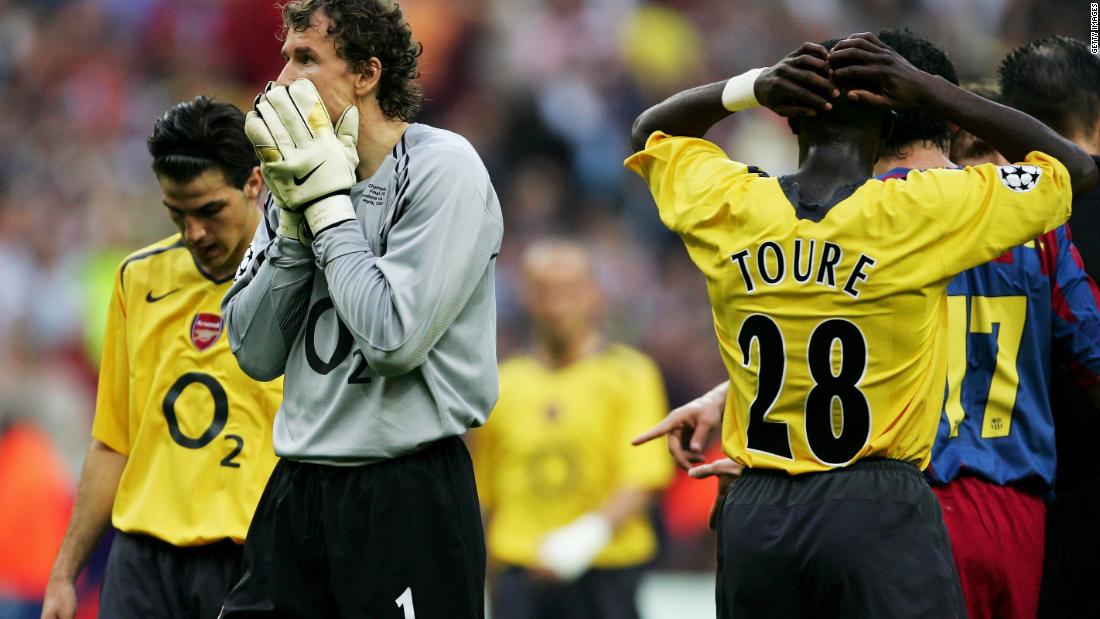 Photos: Arsene Wenger: The man who was once invincibleChampions League controversy – Lehmann was visibly distraught as he left the pitch after fouling Barcelona's Samuel Eto'o.Hide Caption 11 of 18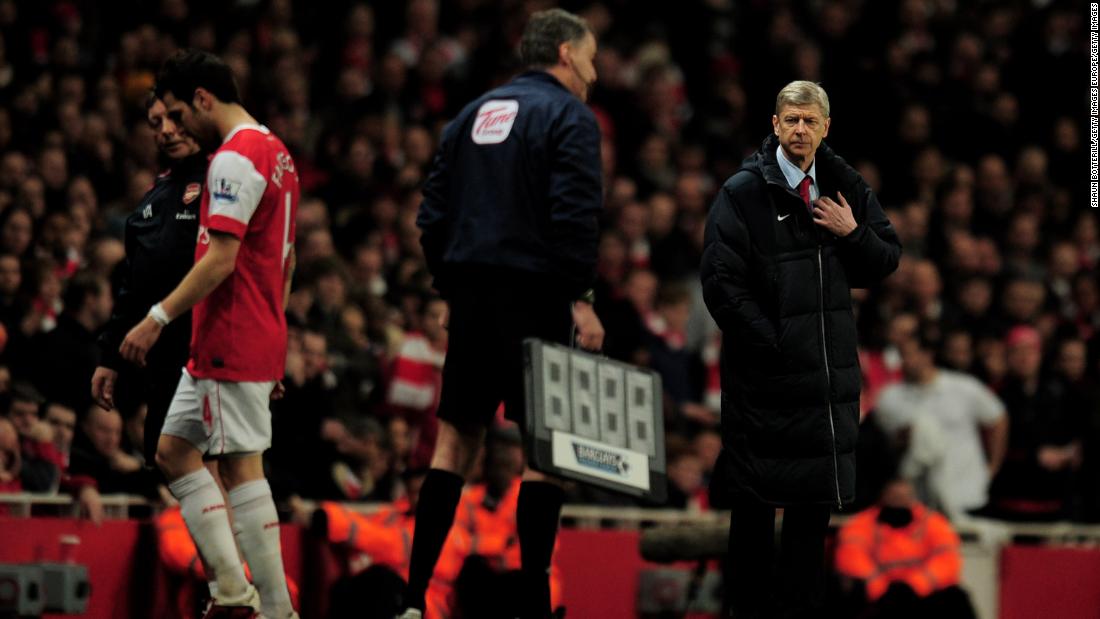 Photos: Arsene Wenger: The man who was once invincibleStruggles – Years passed and fans hope faded. Wenger struggled to hold onto key players, and lost the likes of Fabregas, to Barcelona, and Van Persie — who joined rivals Manchester United.Hide Caption 12 of 18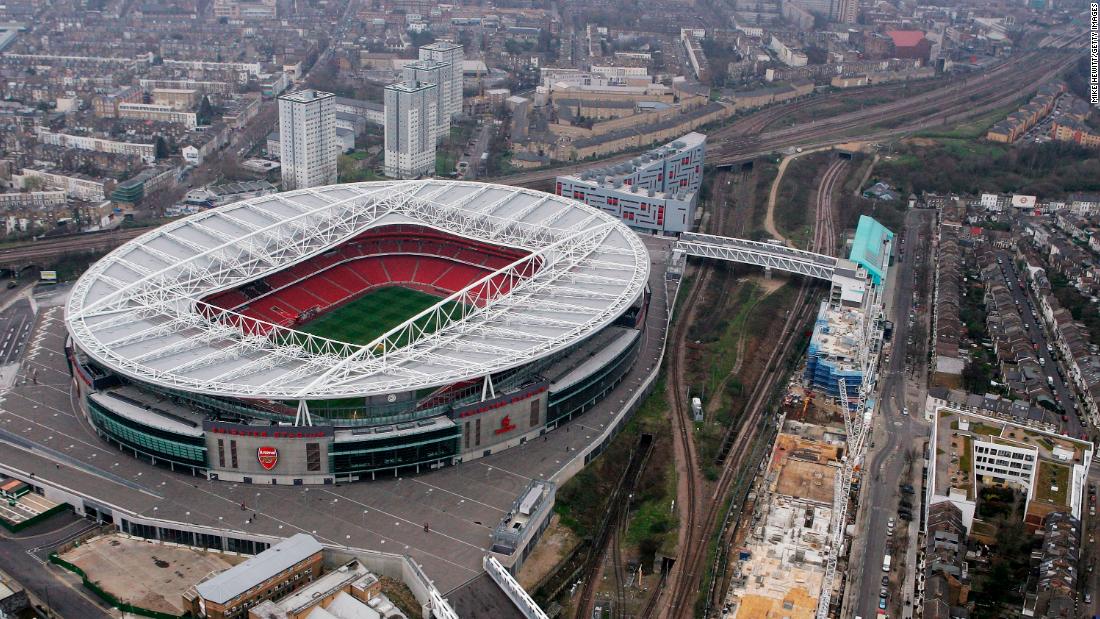 Photos: Arsene Wenger: The man who was once invincibleShiny stadium, no trophies – Wenger played a pivotal role in the building of Arsenal's new training ground and the move from Highbury to their new state-of-the-art Emirates Stadium, which opened in 2006. However, the funding for the new stadium — which cost £390 million — set Wenger back, forcing him to be adopt a conservative approach in the transfer market. So while the team had a shiny new football ground, they were left without any new trophies.Hide Caption 13 of 18
Photos: Arsene Wenger: The man who was once invincibleNine-year drought – Then finally, after a nine-year drought, Arsenal won silverware once again after beating Hull City in a gripping 2014 FA Cup final. Arsenal players carried their French manager as they celebrated after the match.Hide Caption 14 of 18
Photos: Arsene Wenger: The man who was once invincibleSilverware – Over 250,000 fans turned out to watch the team's open-top bus parade through Islington.Hide Caption 15 of 18
Photos: Arsene Wenger: The man who was once invincibleTime to say goodbye – In the years that followed, though, Wenger continued to face fan backlash. "Thanks for the memories," one sign read, "but it's time to say goodbye."Hide Caption 16 of 18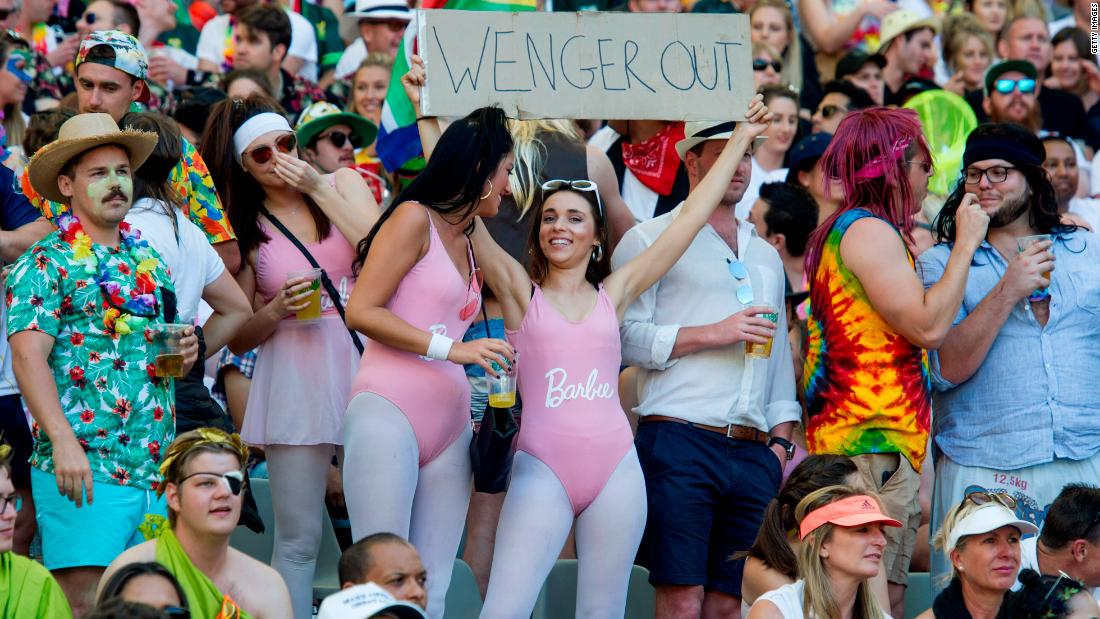 Photos: Arsene Wenger: The man who was once invincibleWenger Out – Eventually, "Wenger Out" banners started appearing all over the world, this one was spotted at the annual rugby sevens event in Hong Kong.Hide Caption 17 of 18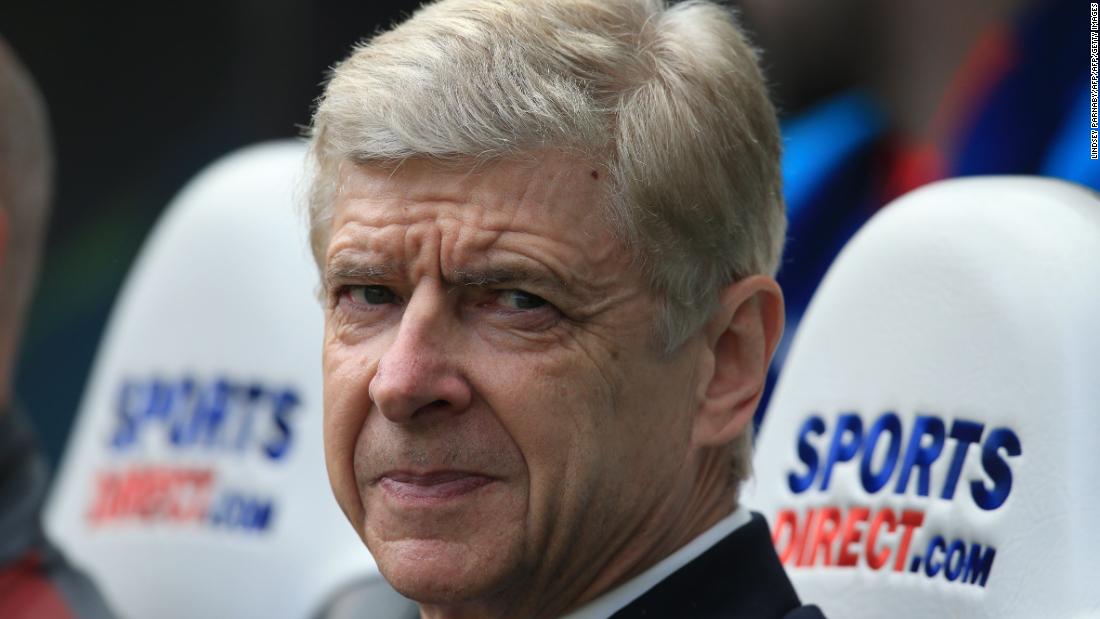 Photos: Arsene Wenger: The man who was once invincibleEnd of an era – Then, finally, after 22 years, Wenger announced on April 20 that he would leave Arsenal. "After careful consideration and following discussions with the club, I feel it is the right time for me to step down," he wrote in a statement.Hide Caption 18 of 18










Arsenal's new chapterFourteen years have passed since the Gunners' undefeated Premier League season — the club haven't won the title since — and European glory has also eluded them. But now, the team is entering a new era under recently appointed coach Unai Emery, who brings new hope after Wenger's 22-year reign.READ: 'Wenger Out' campaign finally gets its wish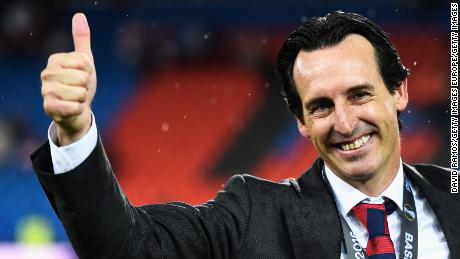 Unai Emery was recently appointed as Arsenal's new coach.Prior to Emery's appointment, Pirès said transforming the team to its former glory won't be easy."They have a lot of work to do and now is very important to prepare for the future, to build the new team — with the new players, new talent," he said."It will be very intense for Arsenal during this summer, and very interesting."READ: Unai Emery succeeds Arsene Wenger as Arsenal manager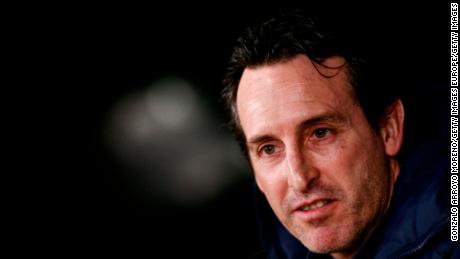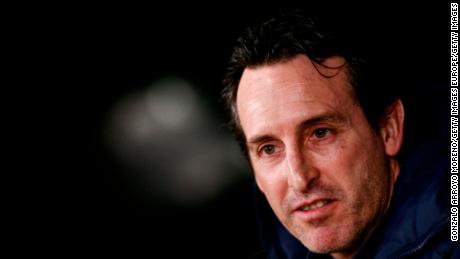 JUST WATCHEDDavid Seaman on new Arsenal manager EmeryReplayMore Videos …MUST WATCH
David Seaman on new Arsenal manager Emery 04:03Arsenal chief executive Ivan Gazidis said the 46-year-old Emery was the "ideal" person for the north Londoners."Unai has an outstanding track record of success throughout his career, has developed some of the best young talent in Europe and plays an exciting, progressive style of football that fits Arsenal perfectly," Gazidis said in a statement."His hard-working and passionate approach and his sense of values on and off the pitch make him the ideal person to take us forward."Emery's first match in charge will be on July 26 in Singapore, when Arsenal take on Atletico Madrid in a pre-season friendly.Visit CNN.com/sport for more news, features and videos
Source Link:
https://www.cnn.com/2018/06/05/football/robert-pires-arsenal-france-world-cup/index.html
[0.537423]
Comments
comments