Republican members of the Senate Judiciary Committee appear ready to move forward with a vote this week on whether to advance Brett Kavanaugh's Supreme Court confirmation to the full Senate, despite one woman's sexual assault allegation against him.
The Washington Post on Sunday published an interview with Christine Blasey Ford, who alleged Kavanaugh held her down and groped her when they were high school students. Senate Judiciary Committee Republicans responded by calling into question her motive for coming forward.
"It's disturbing that these uncorroborated allegations from more than 35 years ago, during high school, would surface on the eve of a committee vote after Democrats sat on them since July," Taylor Foy, a spokeswoman for Judiciary Committee Chairman Chuck Grassley (R-Iowa), said in a statement.
NEW: Statement from Senate Judiciary Committee Republicans pic.twitter.com/pwWsGdDsBu
— Seung Min Kim (@seungminkim) September 16, 2018
Ford wrote about her alleged experience with Kavanaugh in a confidential letter to Rep. Anna Eshoo (D-Calif.) and Sen. Dianne Feinstein (D-Calif.) in late July, after he was nominated for the high court vacancy by President Donald Trump.
After weeks of media speculation, Feinstein, a member of the Senate Judiciary Committee that will decide whether to move forward with Kavanaugh's confirmation, confirmed the existence of the letter on Thursday. She also said she referred the matter to the FBI.
Ford had requested anonymity in her letter to Eshoo and Feinstein but agreed to speak to the Post on the record after details about her allegations began leaking to the media.
"I thought he might inadvertently kill me," Ford told the Post about Kavanaugh's alleged efforts to pin her down, grope her and forcibly remove her clothes at a gathering in suburban Maryland around 1982.
The Senate Judiciary Committee is scheduled to vote on Kavanaugh on Thursday following several days of raucous hearings earlier this month. In light of Ford's allegation, Democratic senators have called for a delay on the vote until the FBI investigates the matter.
"I support Mrs. Ford's decision to share her story, and now that she has, it is in the hands of the FBI to conduct an investigation," Feinstein said in a statement Sunday. "This should happen before the Senate moves forward on this nominee."
Several other Democratic lawmakers, including Sen. Mazie Hirono (D-Hawaii) and Senate Minority Leader Chuck Schumer (D-N.Y.), have also urged the committee to postpone a vote on Kavanaugh.
But their Republican counterparts seemed less inclined to do so. Grassley spokeswoman Foy said Feinstein should have brought the letter to the full committee's attention "much earlier" if she took it seriously.
Sen. Lindsey Graham (R-S.C.), a member of the Senate Judiciary Committee, said he shared Grassley's concerns about the timing of the accusations, but noted that he would be willing to listen to Ford if she "wished to provide information to the committee."
"If the committee is to hear from Ms. Ford it should be done immediately so the process can continue as scheduled," Graham said in a statement Sunday.
A representative for Grassley did not respond to request for comment on whether the Senate Judiciary Committee should allow Ford to provide additional information.
My statement on Judge Kavanaugh. pic.twitter.com/QGz3uUyzC9
— Lindsey Graham (@LindseyGrahamSC) September 16, 2018
The White House on Sunday doubled down on its support for Kavanaugh.
"We are standing with Judge Kavanaugh's denial," White House principal deputy press secretary Raj Shah said in a statement to Fox News.
A lawyer close to the White House told Politico that Kavanaugh's nomination would not be withdrawn.
"No way, not even a hint of it," the lawyer told the news outlet. "If anything, it's the opposite. If somebody can be brought down by accusations like this, then you, me, every man certainly should be worried."
Igor Bobic contributed reporting.
RELATED COVERAGE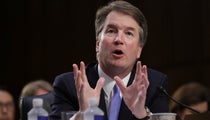 Here Is What Brett Kavanaugh Said About Sexual Misconduct In His Hearings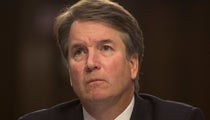 Brett Kavanaugh Accuser Goes Public: 'I Thought He Might Inadvertently Kill Me'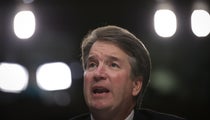 Brett Kavanaugh Accused Of Attempting To Sexually Assault A Woman In High School Download
[-0.566296]
Comments
comments