Story highlightsNadal wins 6-4 6-3 6-2Second player ever to win 11 titles at same majorThiem lost in his first grand slam final
Paris (CNN)Having just turned 32, Rafael Nadal is unlikely to win 20 French Opens. But how about 15?
Follow @cnnsport He began that quest Sunday, winning his record-extending 11th title on the clay at Roland Garros and 17th major overall with a 6-4 6-3 6-2 victory over his spirited but ultimately vanquished challenger, Dominic Thiem. "It's definitely one of the best things somebody ever achieved in sport," Thiem told reporters. Nadal also became the second tennis player ever to win 11 titles at the same major, joining Margaret Court. Court won 11 on home soil at the Australian Open, the last coming near the start of the Open Era in 1973. The French Open isn't Nadal's home slam but it might as well be. Read More"Memories are forever, and I have incredible memories of this event," he told reporters. "I don't want to start explaining all the memories that I have, because they are so long. But since the first time that I came here until today is a love story with this event, not only with the victories, but this is all about the people who are working the event, too."Considered to be declining two years ago, Nadal and friendly rival Roger Federer have now won the last six grand slams.
Better than your wildest dreams…#RG18 pic.twitter.com/9qadNVaN1T
— Roland-Garros (@rolandgarros) June 10, 2018 "We have two of the greatest of all time in one era," summed up James Blake, who beat both Nadal and Federer prior to retiring. "It's fun to see how they match up and how they keep pushing each other." Nadal moved, once again, to within three grand slams of the Swiss. Nadal's uncle and longtime former traveling coach Toni — who returned to watch his nephew Sunday — said essentially that only time will tell whether Federer can be caught. He also was aware that Federer might go four clear of Nadal in a month at Wimbledon. But Nadal himself wasn't too bothered. "I never have been crazy about all this kind of stuff," he told reporters, and not for the first time when asked about matching the 36-year-old. "No, you can't be frustrated always if somebody have more money than you, if somebody have a bigger house than you, if somebody have more grand slams than you. You can't live with that feeling, no? You have to do your way."And then you have to be happy with the things that are happening to you, no? I happy that other people have things, and I am very satisfied, and I feel very lucky with all the things that happened to me."Tennis is lucky to have Nadal. On Friday, Thiem's coach Gunter Bresnik called him the best competitor of all time in any sport. Off the court, Nadal never lacks in humility. Sunday's score might have looked rather routine but there was some drama in the third set in sticky Paris when Nadal called for the trainer at 2-1, 30-0. It turned out to be for a cramp in a left finger that left him temporarily unable to serve with much pace.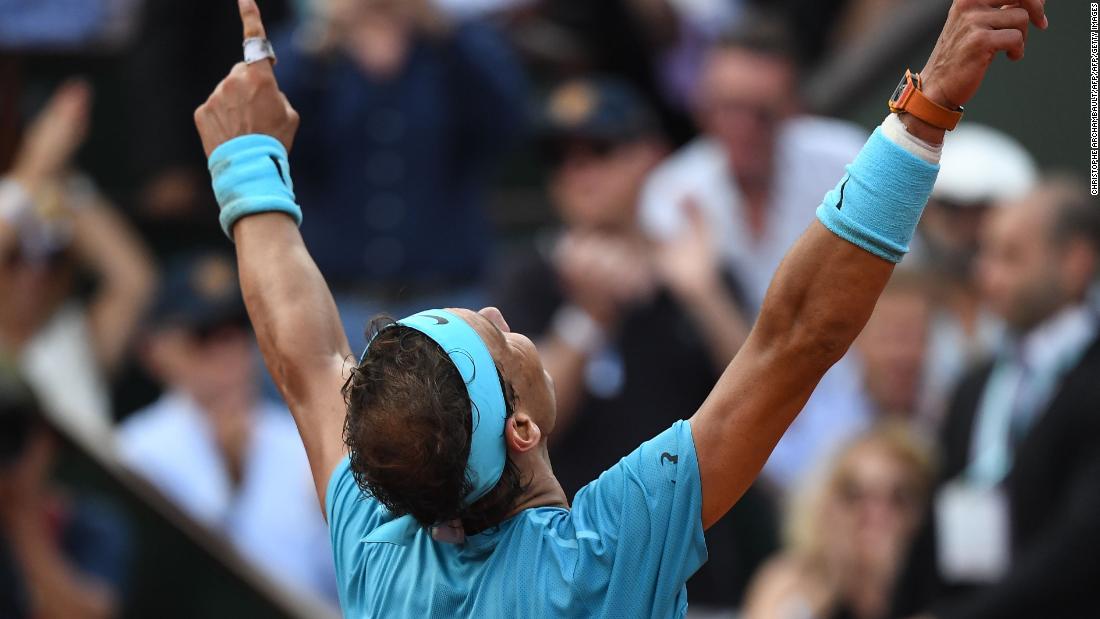 Photos: French Open 2018: Title No. 11 for Rafa?Rafael Nadal won his record-extending 11th title at the French Open when he beat Dominic Thiem on Sunday in Paris. Hide Caption 1 of 23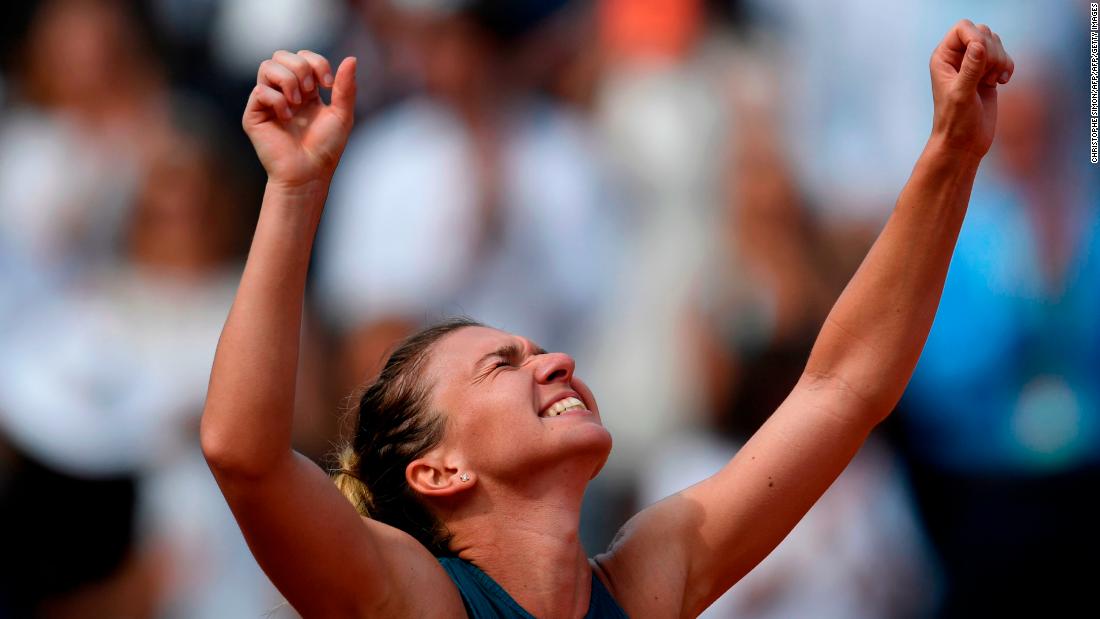 Photos: French Open 2018: Title No. 11 for Rafa?Simona Halep beat Sloane Stephens in three sets Saturday to win the French Open and her first major after losing three grand slam finals. Hide Caption 2 of 23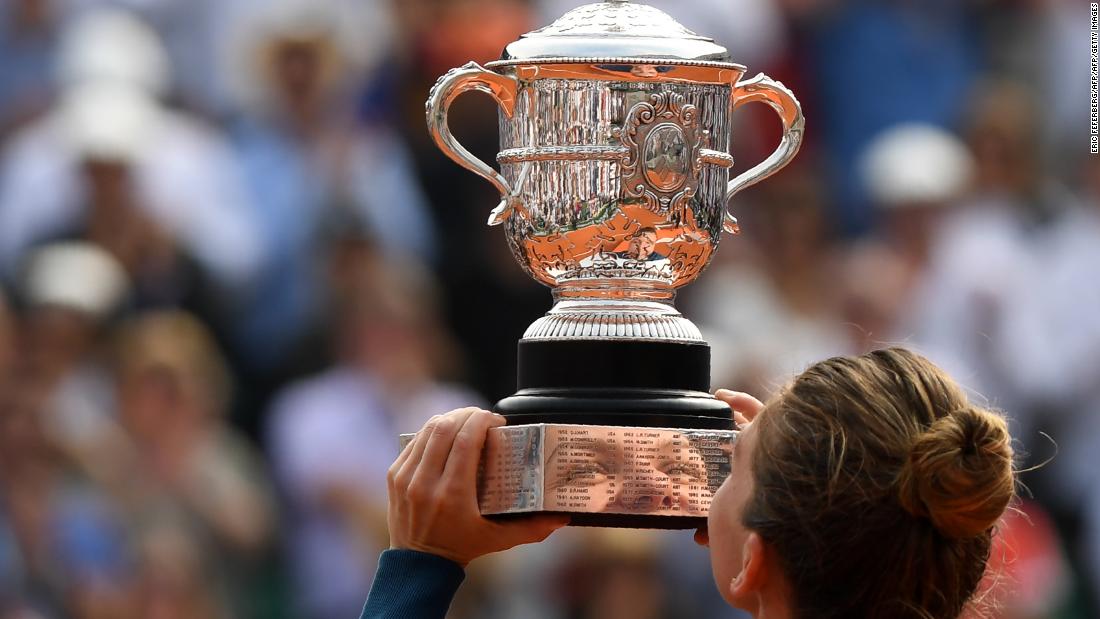 Photos: French Open 2018: Title No. 11 for Rafa?Halep finally got her name on the trophy, 10 years after winning the junior title at Roland Garros. Hide Caption 3 of 23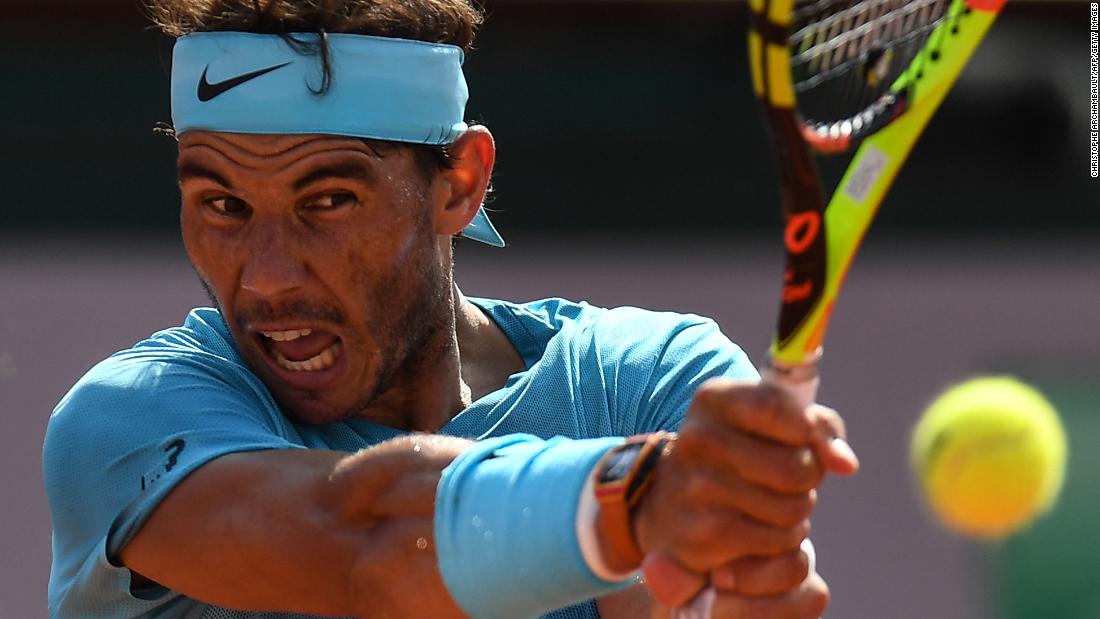 Photos: French Open 2018: Title No. 11 for Rafa?Nadal had kept alive his bid for an unprecedented 11th French Open title with a dominant semifinal win over Juan Martin del Potro in Paris.Hide Caption 4 of 23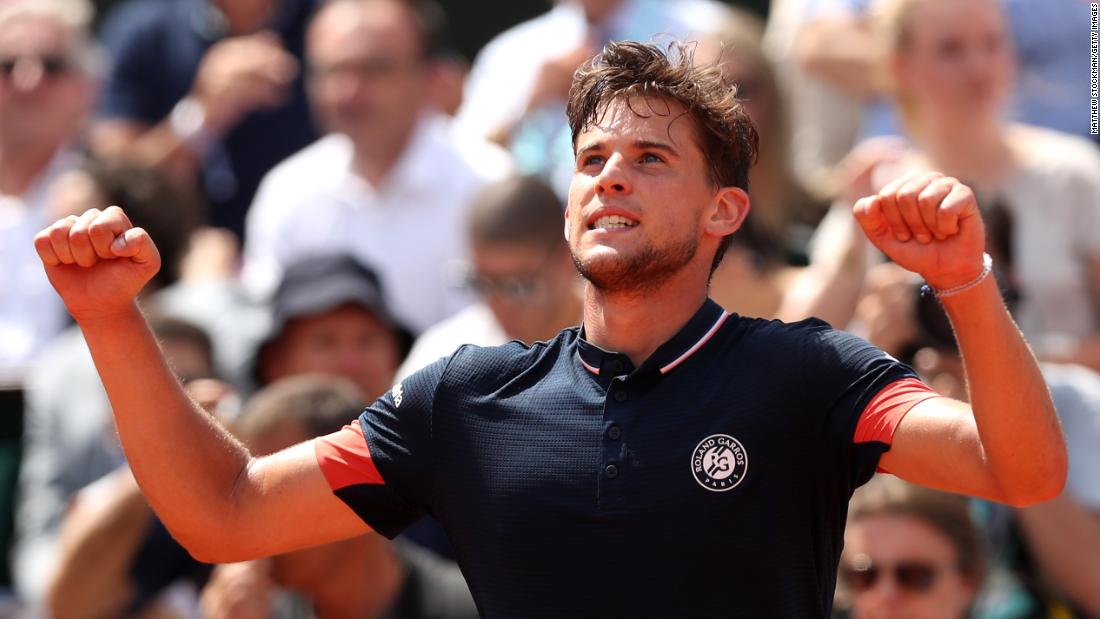 Photos: French Open 2018: Title No. 11 for Rafa?Austria's Dominic Thiem is the pretender to Rafael Nadal's claycourt throne after booking a place in his first French Open final with victory against Marco Cecchinato. Hide Caption 5 of 23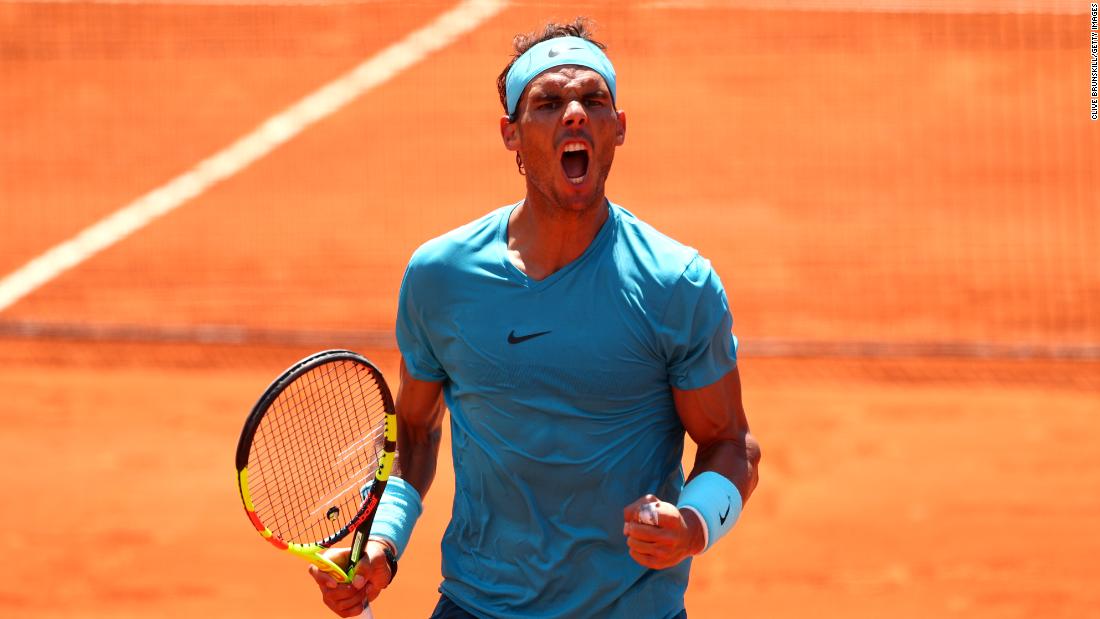 Photos: French Open 2018: Title No. 11 for Rafa?Nadal was rattled for a set and a half against Argentine Diego Schwartzman but he took advantage of an overnight rain delay and returned with renewed vigor to win in four sets to reach the semifinals. Hide Caption 6 of 23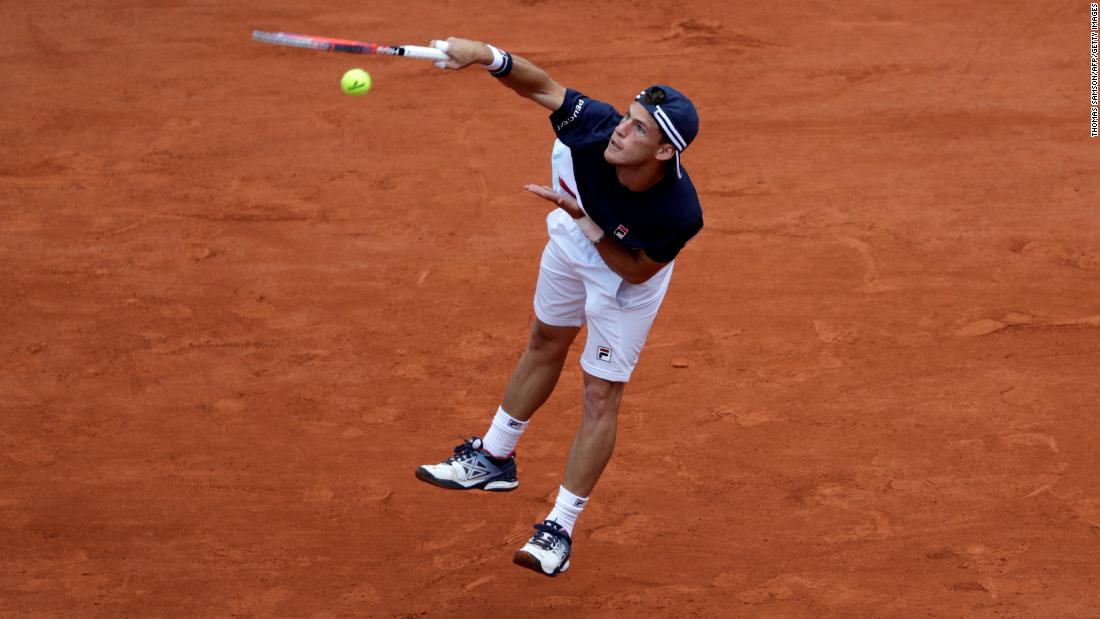 Photos: French Open 2018: Title No. 11 for Rafa?Schwartzman ended Nadal's 37-set winning streak at Roland Garros after taking the opener, but rain delayed their quarterfinal overnight and he went down in four sets to the resurgent Spaniard. Hide Caption 7 of 23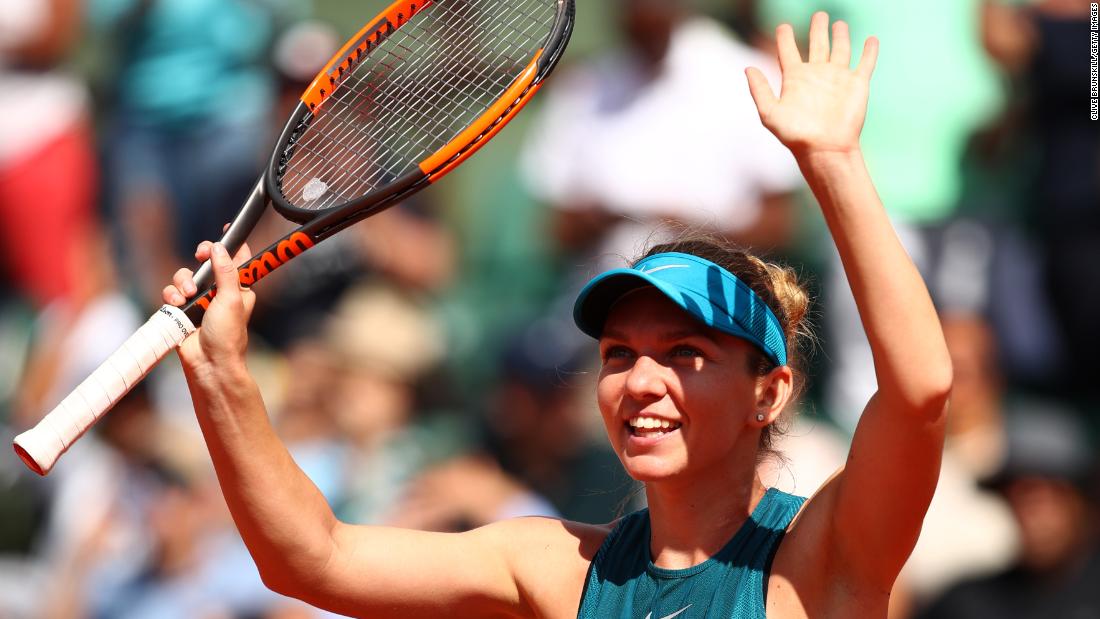 Photos: French Open 2018: Title No. 11 for Rafa?Halep had reached her second consecutive French Open final with a straight sets win over Garbine Murguruza of Spain. Halep retained her world No.1 spot as she bids for a first grand slam title. Hide Caption 8 of 23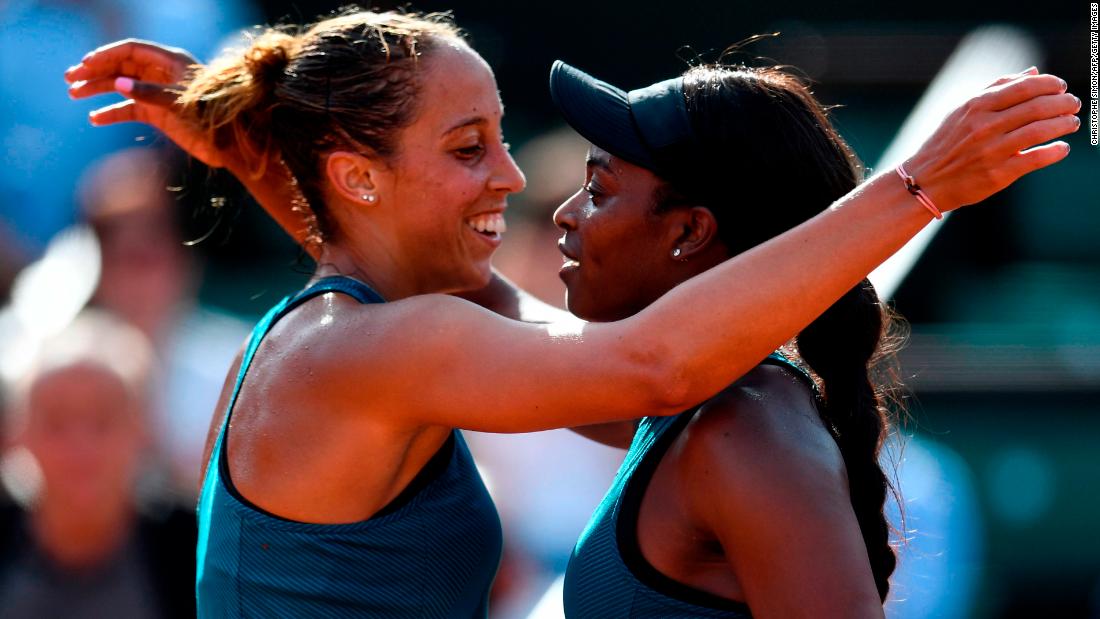 Photos: French Open 2018: Title No. 11 for Rafa?Reigning US Open champion Stephens (right) beat fellow American Madison Keys to reach her first French Open final. Hide Caption 9 of 23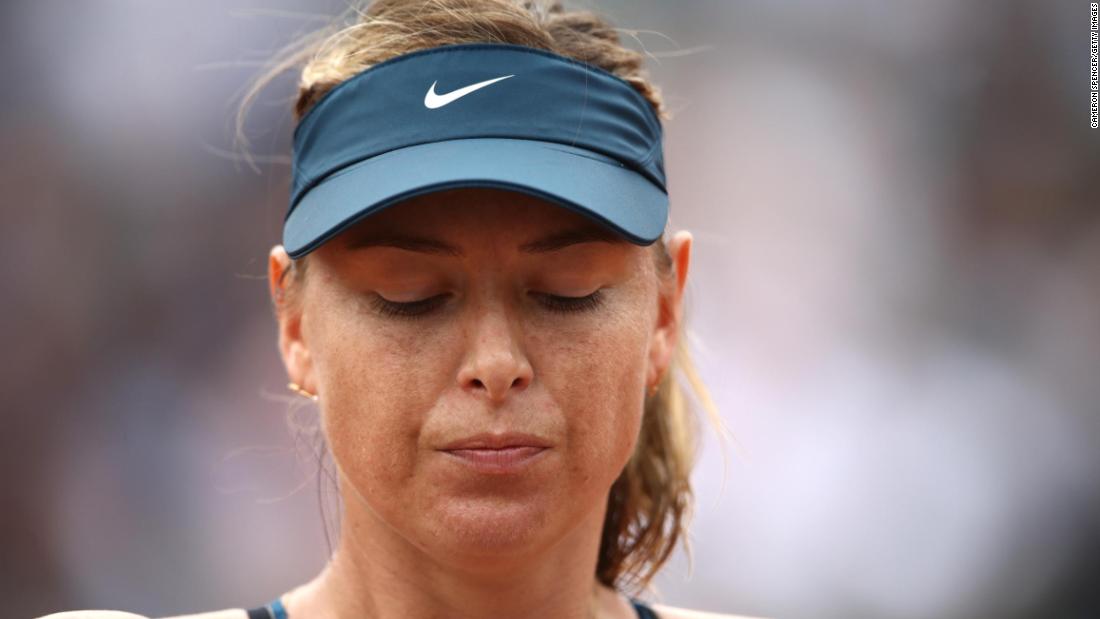 Photos: French Open 2018: Title No. 11 for Rafa?Two-time champion Maria Sharapova, playing her first French Open since returning from a 15-month suspension for taking the banned heart drug meldonium, lost to Muguruza in the quarterfinals. Hide Caption 10 of 23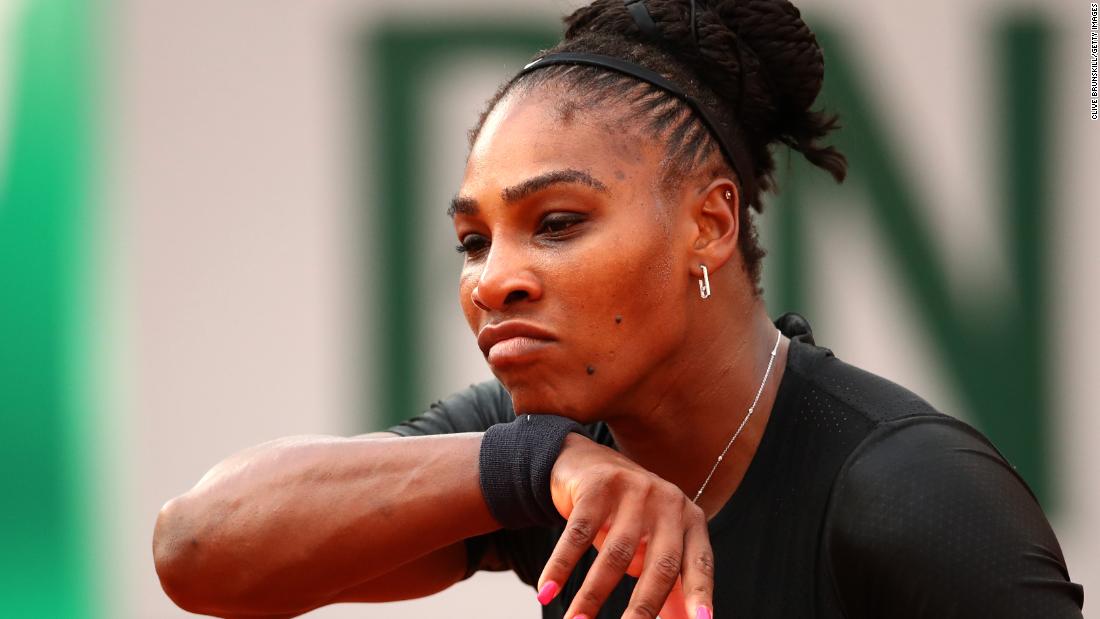 Photos: French Open 2018: Title No. 11 for Rafa?Sharapova was due to meet old rival Serena Williams in the fourth round but the American pulled out ahead of the match with a shoulder injury.Hide Caption 11 of 23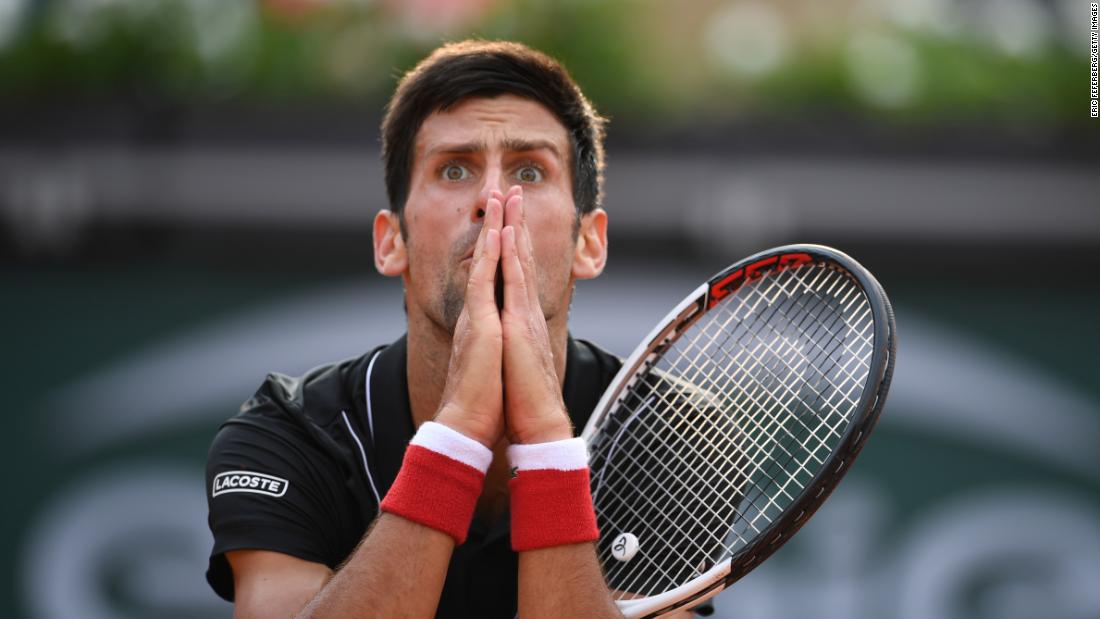 Photos: French Open 2018: Title No. 11 for Rafa?Novak Djokovic is undergoing a slump in his stellar career but was hoping to use the French Open as a springboard for better things. However, he lost out to Italy's Marco Cecchinato in the quarterfinals.Hide Caption 12 of 23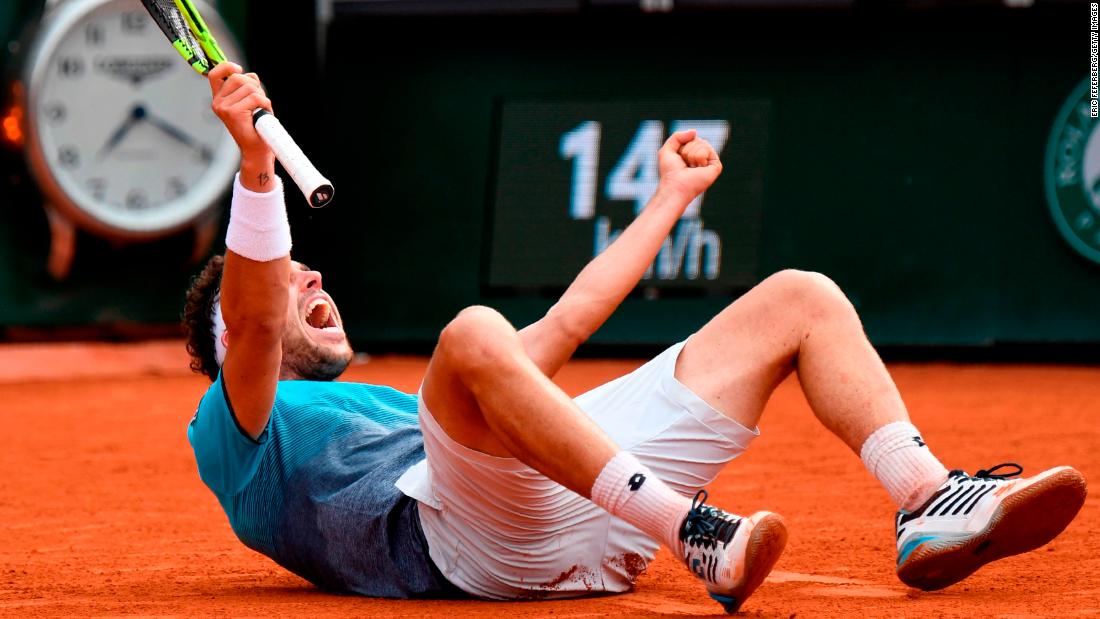 Photos: French Open 2018: Title No. 11 for Rafa?The unseeded Cecchinato, who had never previously won a round at a grand slam, beat Djokovic, the 12-time major champion and 2016 French Open winner, in four sets. Hide Caption 13 of 23
Photos: French Open 2018: Title No. 11 for Rafa?World No. 3 Alexander Zverev was expected to be one of the main challengers to Nadal but after squeezing through three five-set matches he fell to Thiem in straight sets in the quarterfinals. Hide Caption 14 of 23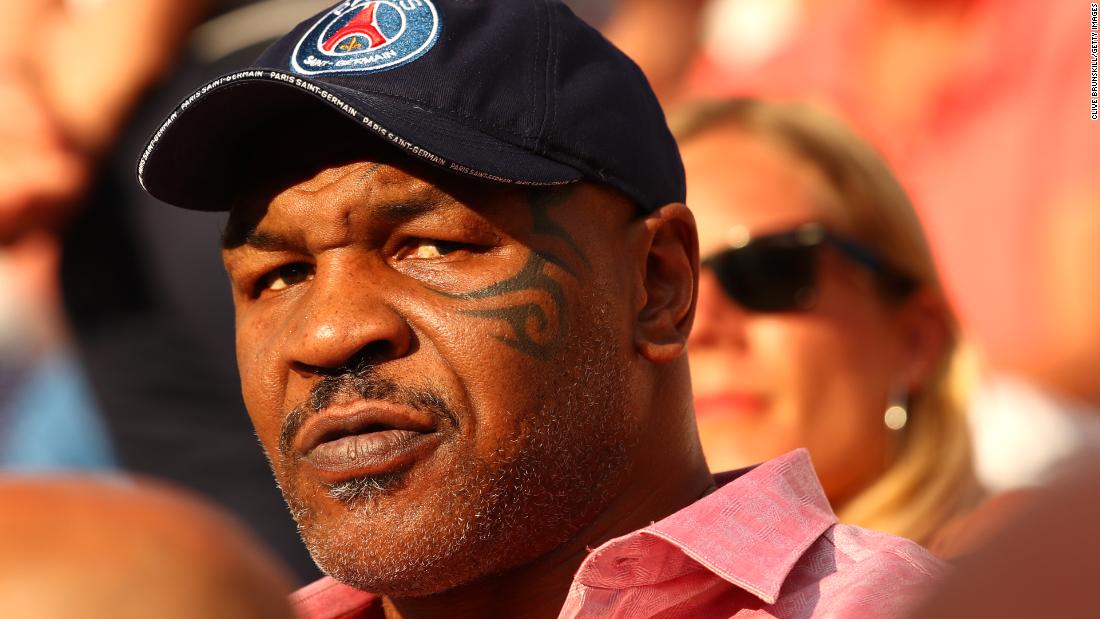 Photos: French Open 2018: Title No. 11 for Rafa?Former heavyweight boxing champion Mike Tyson was at Roland Garros watching Williams beat Julia Goerges in the third round.Hide Caption 15 of 23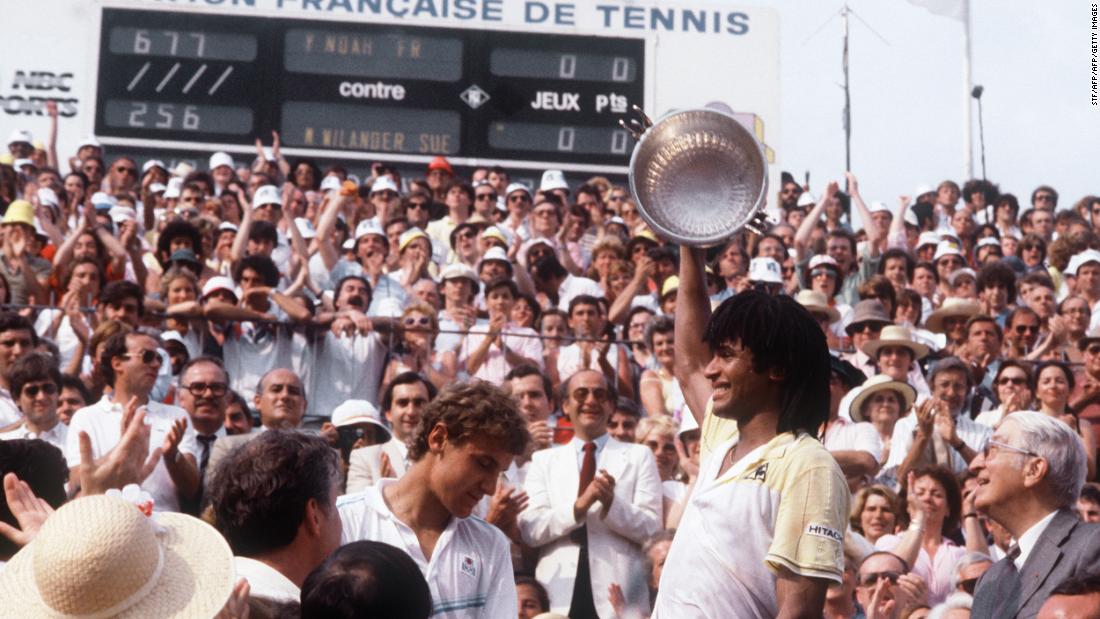 Photos: French Open 2018: Title No. 11 for Rafa?No Frenchman has triumphed on home clay since Yannick Noah in 1983 and the drought continued this year. No French players made the fourth round. Hide Caption 16 of 23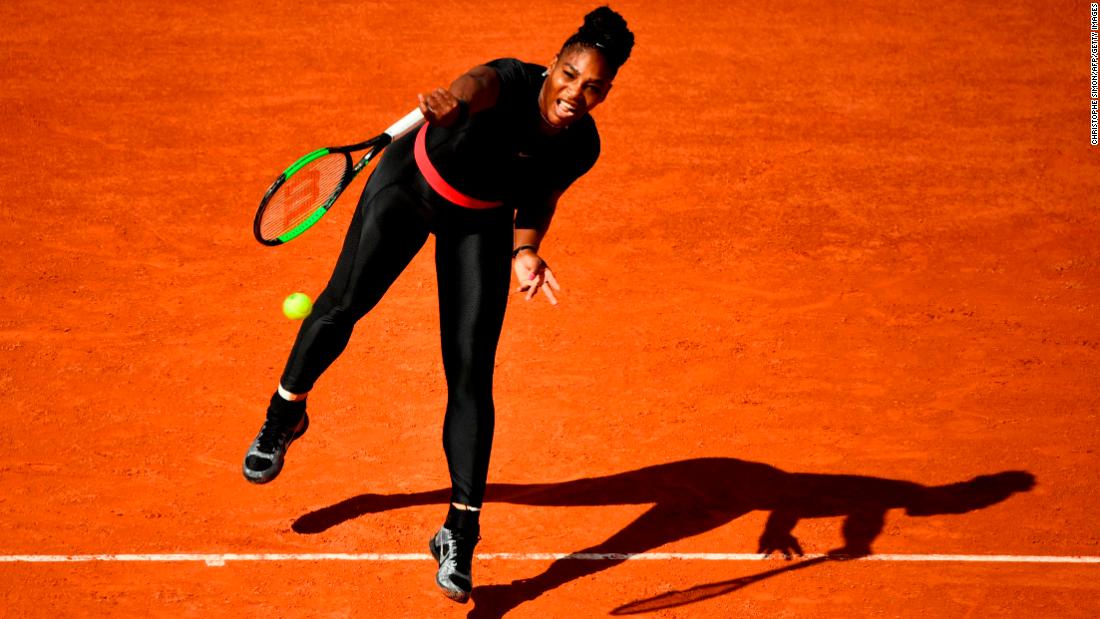 Photos: French Open 2018: Title No. 11 for Rafa?Williams turned heads in this black catsuit as she made her first grand slam appearance for 16 months following the birth of her daughter in September. The 23-time grand slam champion said it made her feel like a "warrior princess" but added it helped with her circulation. Hide Caption 17 of 23
Photos: French Open 2018: Title No. 11 for Rafa?The Williams sisters teamed up in doubles, but after overpowering Japan's Miyu Kato and Shuko Aoyama (pictured) in their first match they crashed out in the third round.Hide Caption 18 of 23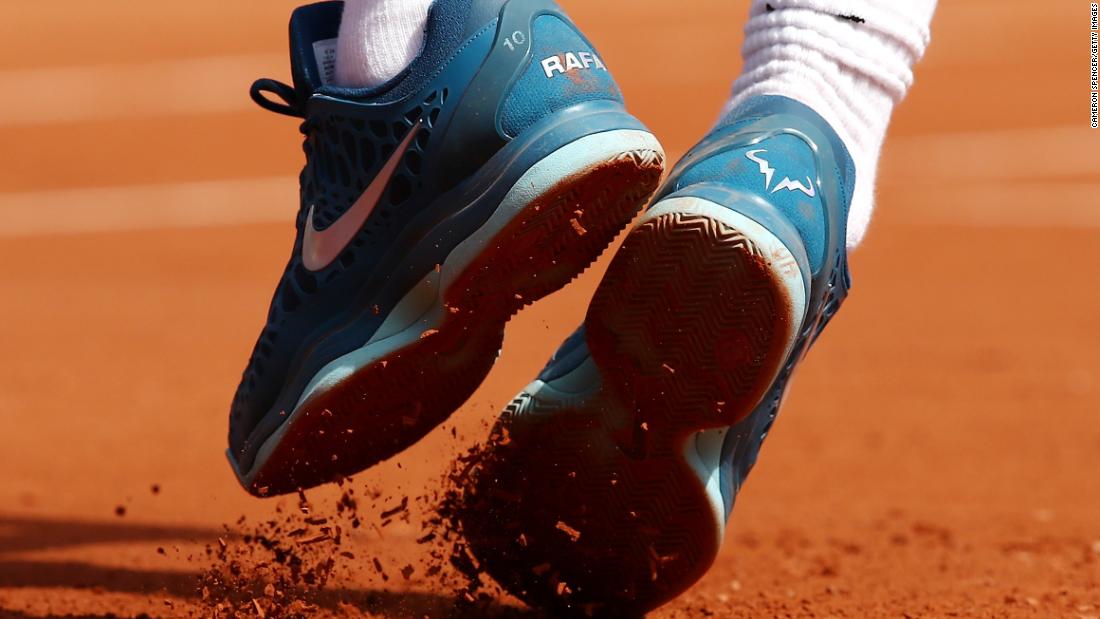 Photos: French Open 2018: Title No. 11 for Rafa?Nadal is known as the "King of Clay" since winning his first French Open on his debut as a 19-year-old. No player has won the same grand slam as many times as the Spaniard has in Paris. Hide Caption 19 of 23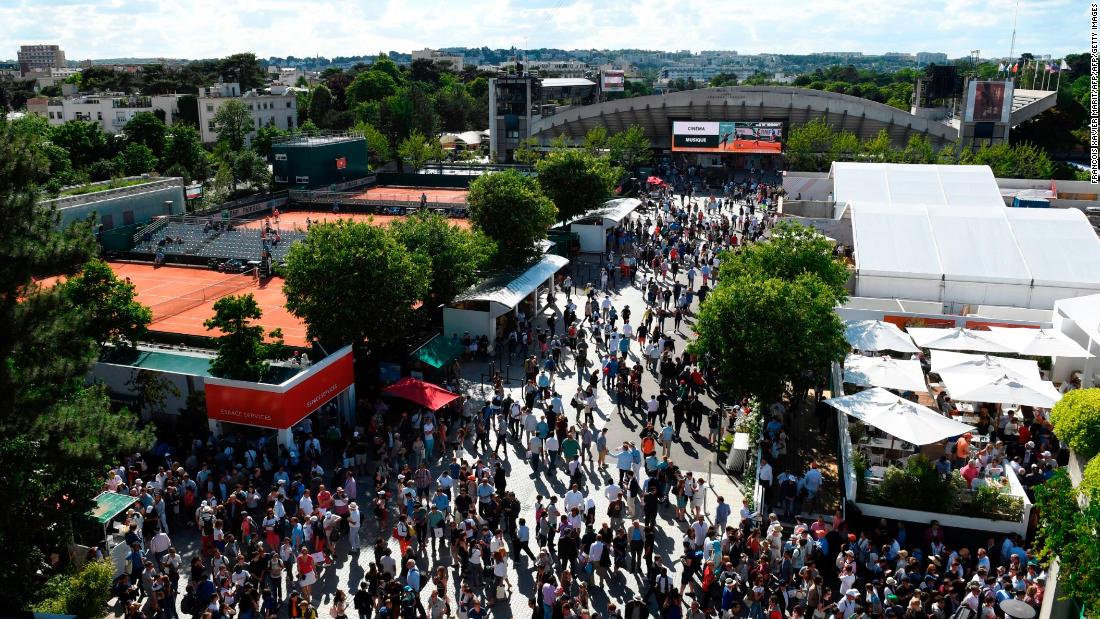 Photos: French Open 2018: Title No. 11 for Rafa?The French Open oozes Parisian chic and is a springtime rite in the capital. Hide Caption 20 of 23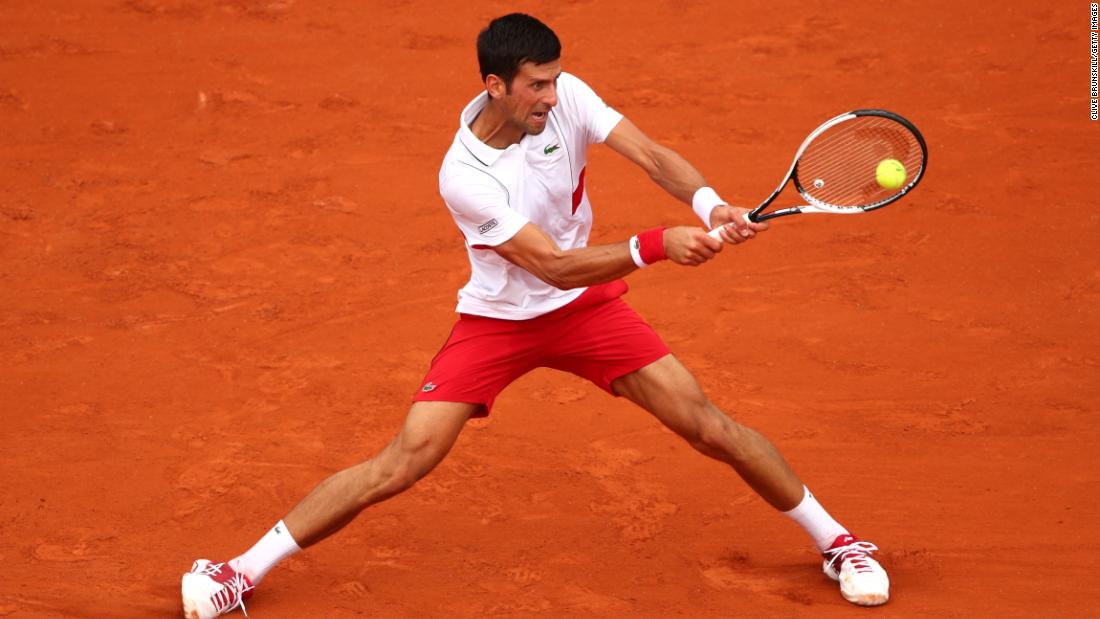 Photos: French Open 2018: Title No. 11 for Rafa?Djokovic's recent results suggested he could be turning the corner in his recent struggles. A win on day two was a decent start for the 2016 champion, who had slipped to 22 in the world. Hide Caption 21 of 23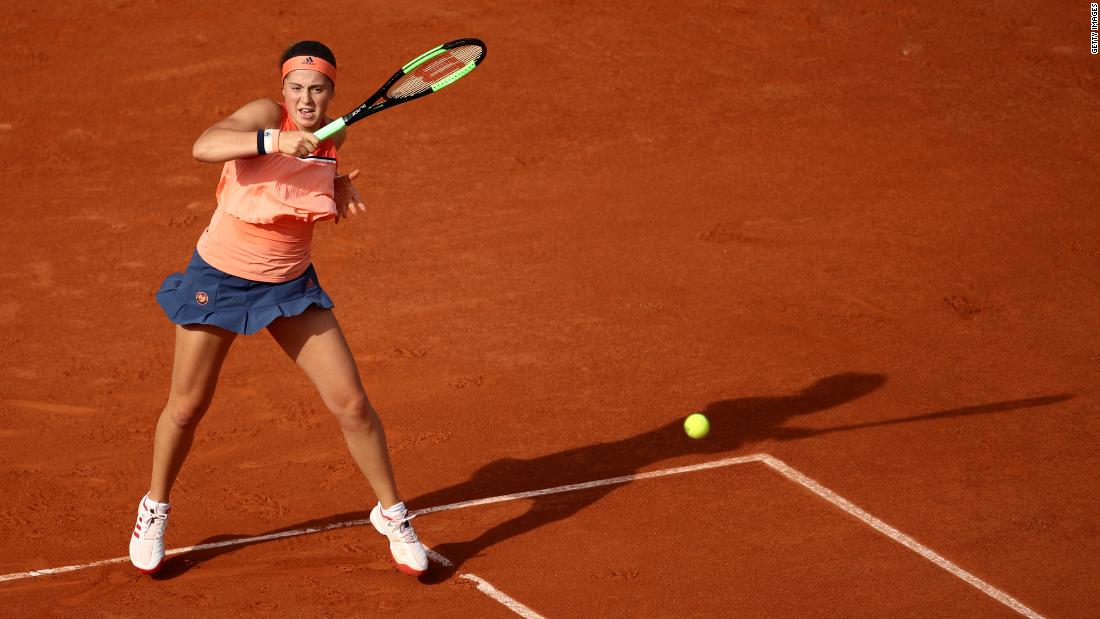 Photos: French Open 2018: Title No. 11 for Rafa?On day one, defending champion Jelena Ostapenko was dethroned by Kateryna Kozlova.Hide Caption 22 of 23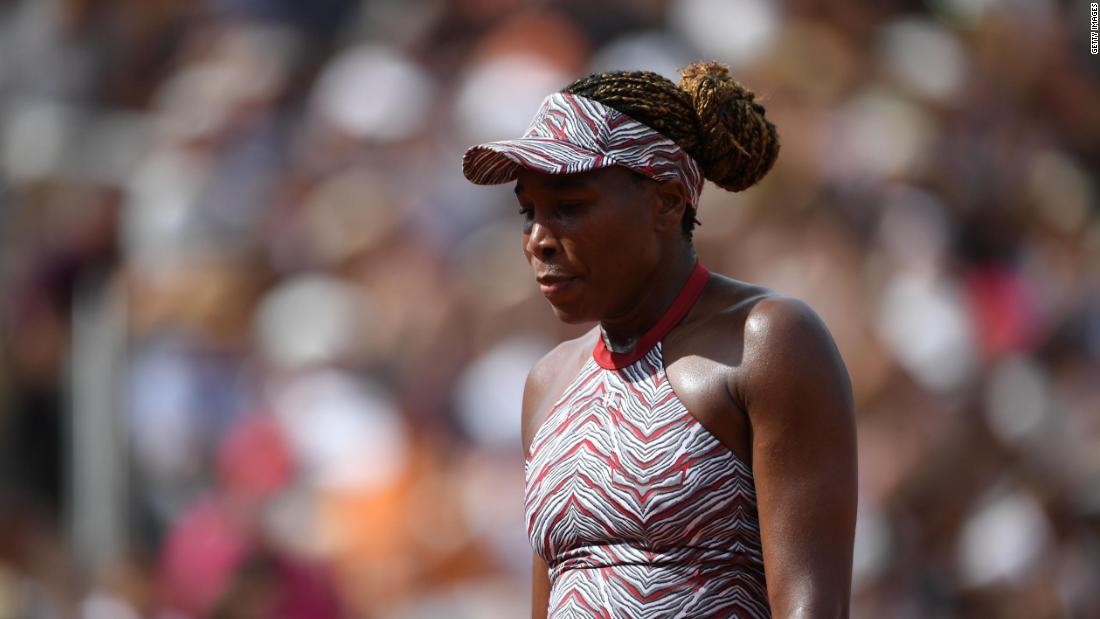 Photos: French Open 2018: Title No. 11 for Rafa?Bad news traveled in two as Venus Williams also suffered a shock exit after losing to Wang Qiang.Hide Caption 23 of 23




















Taking tablets later during a changeover, Nadal didn't seem all that troubled and was able to complete the job on the court he owns, Philippe-Chatrier. Nor did a warning for taking too much time between points bother the left-hander. When Thiem sent a return long on a fifth match point, Nadal raised his arms in celebration. Holding the trophy during the awards ceremony, he wept. Despite wracking up one title after another in Paris, it clearly still means plenty to the world No. 1. Nadal said last week that he wanted to keep playing for a while, and if his body co-operates, 15 seems like a realistic possibility. Strongest challengerThiem was considered the stiffest test for Nadal at the French Open and understandably so. The Austrian is one of only three players to down Nadal on clay at least three times; the world No. 8 was the last man to overcome Nadal on clay, last month in Madrid. But that's the best-of-three sets and in different, faster conditions. Over the best-of-five sets on clay in 13 years, Nadal improved to 111-2 — a figure almost as imposing as the nearby Eiffel Tower — his lone reverses coming against Robin Soderling in 2009 and Novak Djokovic in 2015 at the French Open. "If you win a grand slam tournament 11 times, one single one, then this is just very exceptional and amazing," said Thiem. "You need to have, I think, many extraordinary skills and talents and work ethics to achieve that."Thiem — competing in his first grand slam final after a pair of semifinal showings in Paris — needed to win the first set to have any realistic opportunity of ending Nadal's reign.Why? Nadal was 95-0 when capturing the opener on clay in the best of five format. Slow starts have plagued Nadal in several of his matches this fortnight, most notably against 11th-seed Diego Schwartzman in the quarterfinals. He lost the first set — the only one he actually dropped — then turned things around following a rain delay. He was visited by the trainer that day, too, with Nadal saying it was to prevent sweat from traveling to his hand. But against Thiem, there was nothing wrong with Nadal's start. He won the first six points and broke for 2-0. His lead was reminiscent of their semifinal at the French Open last year, when Nadal also held the early advantage. Thiem's start Unlike last year — when those first few games realistically settled matters — Thiem bounced back, breaking straight away. The problem for the 24-year-old was that his serve wasn't co-operating. Serving at less than 50% in the first, Nadal got plenty of looks at second serves. Overall the tally was a mere 58%. Thiem dug in — especially in the roughly 13-minute sixth game — but he crumbled attempting to stay in the set, making four unforced errors. "In general, it was — game wise — a good game. It was just terrible misses," said Thiem. Perhaps inexperience. In a 10-minute second game of the second set, Thiem suffered more trauma. He dropped serve on a fifth break chance. He however was able to hold serve regularly in the midway stages of the second and even had a chance to get back on serve, but his opening at 2-4 evaporated when Nadal struck a sublime drop shot, then passing shot.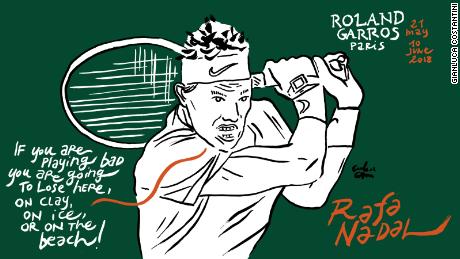 Nadal faced only three break points in the two hour, 42-minute affair. Thiem now needed to win three straight sets against Nadal on clay — and the lone person to do that was Djokovic in their 2015 quarterfinal. He courageously saved three break points to start the third, yet stumbled in his ensuing service game. Seemingly cruising to victory, that's when Nadal called for the trainer, the second time he did it at the French Open mid-game. On the other, against Paul Henri Mathieu in 2006, a piece of banana got stuck in his throat. Visit our tennis page for more news, videos and contentNadal is one of the best frontrunners around and indeed there was no choke on the way. He continued to pummel his ground strokes to further inflict woe on Thiem. "When someone wins 11 times here, for me it's unbelievable to think about this," said uncle Toni. Thiem, though, knows he isn't the only player to have succumbed to Nadal at the French Open. And the way Nadal is playing on the clay, he won't be the last.
Source Link:
https://www.cnn.com/2018/06/10/tennis/french-open-nadal-thiem-tennis-int-spt/index.html
[-0.152401]
Comments
comments