Queen Elizabeth II welcomed President Donald Trump and First Lady Melania Trump to Windsor Castle on Friday as protests against their visit raged across Britain.
Trump's motorcade pulled up to Windsor Castle in the afternoon. The Queen was waiting at a dais to greet the Trumps after they stepped out of the vehicle. They observed a military display, then went inside for a private tea.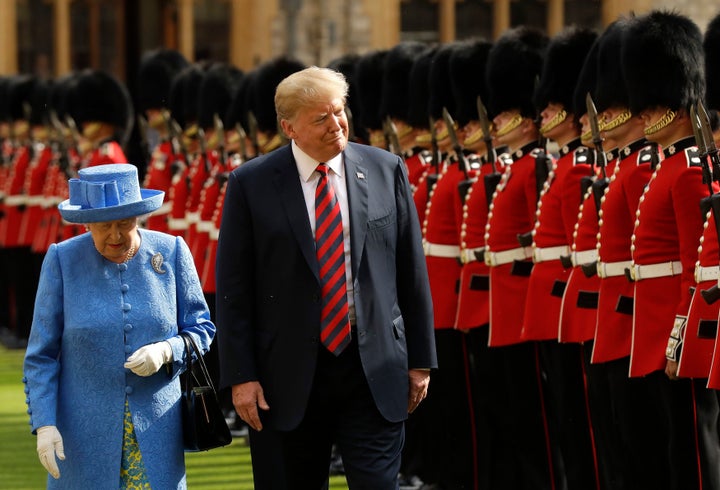 PA Wire/PA Images President Donald Trump and Queen Elizabeth II inspect a Guard of Honour, formed of the Coldstream Guards, at Windsor Castle on July 13.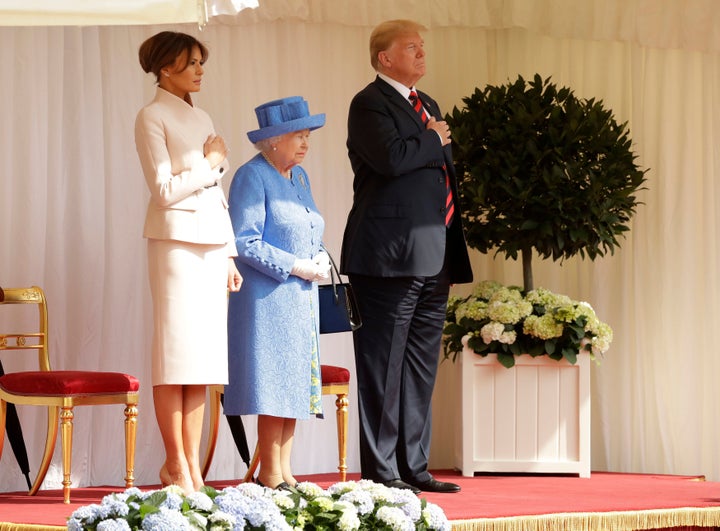 PA Wire/PA Images The Trumps stand alongside Queen Elizabeth II as they listen to the US national anthem at Windsor Castle.
Queen Elizabeth II meets US President Donald Trump at Windsor Castle https://t.co/3Q606Y04yc #TrumpVisitUK pic.twitter.com/VRXtDD1PP8
Source Link:
https://www.huffingtonpost.com/entry/queen-elizabeth-meets-trump-melania_us_5b4874c5e4b0e7c958fa21d0
[-0.580422]
Comments
comments