Nancy Santiago is a former Obama administration appointee who worked on the President's Task Force on Puerto Rico's Status. She served in a senior capacity at the US Departments of Labor and Education. Frankie Martínez-Blanco also held senior leadership positions in the US Department of Education and the White House Office of Advance. The views expressed in this commentary are their own. Read more opinion articles on CNN.
(CNN)Every year that passes without the federal government affording Puerto Ricans the opportunity to express their will is another reminder of the shameful history of the United States' colonialism. It was 244 years ago when the 13 colonies made it clear that their relationship with the British crown was not working. Today, another colonial relationship –between Puerto Rico and the US– is not working and is in desperate need of reassessment.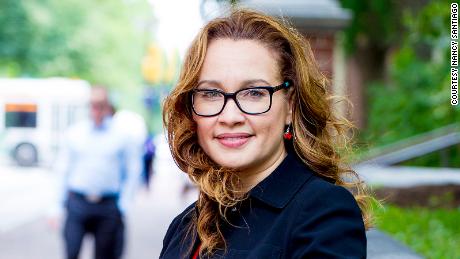 Nancy Santiago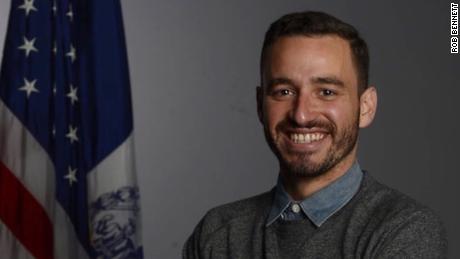 Frankie Martínez-BlancoFrom the negligent federal response to Hurricane Maria, which killed about 3,000 people, to the imposition of an unelected and undemocratic fiscal control board and the capricious slashing of federal funds covering health care, housing, education and other services, Puerto Ricans have been demanding a reevaluation of the current relationship. Such reassessment should honor the democratic voices of those on the island and close the chapter on its 122-year-old colonial history with the US. Addressing the historical dysfunction in this relationship, which enables the federal government to treat over 3 million people residing on the island as second-class US citizens, begins with providing Puerto Ricans the opportunity to be heard through a fair, transparent and legally-binding self-determination process that reflects the diversity of options different Puerto Ricans support around the island's future political status. The dysfunctional relationship started in 1898 when an island full of people with a distinct culture and identity was handed from one "owner" (Spain) to another. This was akin to a real estate transaction at the end of the Spanish-American War –with no regard to the well-being and the interests of its people. Since then, a series of US court decisions along with arbitrary and unfair policies have hampered Puerto Rico's growth. This includes the 1920 Merchant Marine Act (or Jones Act), which for the last 100 years has imposed shipping restrictions on the Island that increase the cost of goods coming in, while at the same time, protects a corporate shipping monopoly.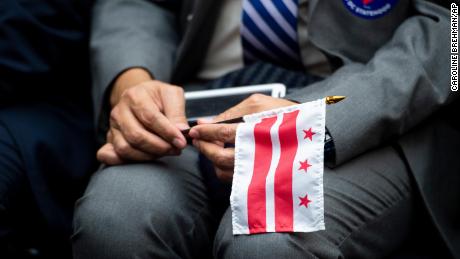 Why Democrats need to prioritize statehood for DC and Puerto Rico Read MoreTo read that President Donald Trump considered selling Puerto Rico after Hurricane Maria obliterated the island in 2017 is a reflection of the reality that this US territory, to this day, has been denied one of the most basic human rights: self-determination. There is an opportunity to turn the page. The "great awakening" we are in the midst of —prompted by unchecked police brutality, voter suppression and the unmasking of systemic racism— is the moment to reevaluate our current democratic and social contract with fresh perspectives and new voices. To eradicate the systemic racism at the root of this colonial problem —and for our people to determine our own destiny— leaders in Washington have to commit to providing Puerto Ricans a self-determination process that includes all the status options widely recognized in Puerto Rico and Washington: independence, statehood, a modified commonwealth or free association. Puerto Rico has held five non-binding votes, meaning that Congress has not committed to honoring any of the results. Another plebiscite slated for November is already controversial because it's rigged to only benefit the statehood option and, last month, the US Department of Justice announced it will not disburse funds towards this process.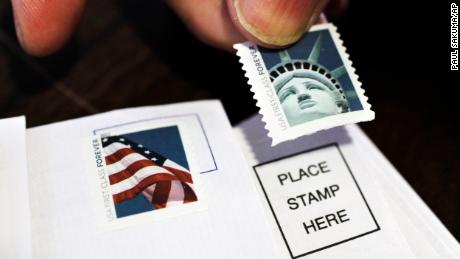 It'll cost you 55 cents to protect your vote this NovemberWhile the presumptive Democratic presidential nominee, Joe Biden, has promised a real self-determination process that includes all options and to work on a bill with Congress that actually solves the problem, the roadmap to a decolonizing process still needs to be outlined. In the meantime, Trump and the GOP have yet to offer an official position on self-determination although the President has been clear in expressing that Puerto Rico is a nuisance to him. Puerto Ricans deserve the freedom to choose the political status they want. A fair, inclusive and transparent process to make that determination has to be supported not only by the next president but also by Congress. Lawmakers must agree to a congressionally-binding process that honors a decolonization procedure that clearly delineates how the US would support Puerto Rico's transition to another status. A self-determination process must be carried out not under the threat of impoverishment, but with the confidence of success, meaning a path to a strong economy, no matter the political status Puerto Ricans choose. This has to start with canceling the island's unsustainable $73 billion debt and providing it economic tools to thrive. Get our free weekly newsletter
Sign up for CNN Opinion's new newsletter.
Join us on Twitter and Facebook
Those who are personally affected must drive the conversation. This begins with supporting diverse Puerto Rican voices in educating people stateside about how the dysfunctional relationship between Puerto Rico and the US has, for example, held back economic development on the island, triggering a massive migration of young professionals to the mainland and enabled a local public education system with rampant corruption and where eighth-graders fall to the very bottom of math proficiency. Too often, Puerto Rico's issues are covered and discussed without any deep context about the colonial relationship. Allies can help by joining Puerto Ricans in demanding that our voices are heard and in calling their representatives and senators to support an inclusive self-determination process. Anything short of that is, at best, just lip-service and, at worst, another reaffirmation of the second-class citizenship of Puerto Ricans disguised as "progressive" solidarity.
Source Link:
https://www.cnn.com/2020/08/14/opinions/puerto-rico-status-decolonization-congress-santiago-martinez/index.html
Bad Request
Your browser sent a request that this server could not understand.
Size of a request header field exceeds server limit.
Comments
comments