Lanhee J. Chen is the David and Diane Steffy Fellow in American Public Policy Studies at the Hoover Institution and Director of Domestic Policy Studies in the Public Policy Program at Stanford University. He served as policy director of Mitt Romney's 2012 presidential campaign and senior adviser to Marco Rubio's campaign in 2016. The views expressed in this commentary belong to the author. View more opinion on CNN.
(CNN)The first general election debate on September 29 represents a significant opportunity for President Donald Trump to change the dynamic of a race where he trails in national polling, as well as in recent polls from some of the battleground states he would need to win to be reelected. While debates traditionally have not had a significant impact on public opinion, the nature of this year's campaign — where voters have had less direct contact with the candidates as a result of the Covid-19 pandemic — makes Tuesday evening's matchup potentially more consequential than in the past.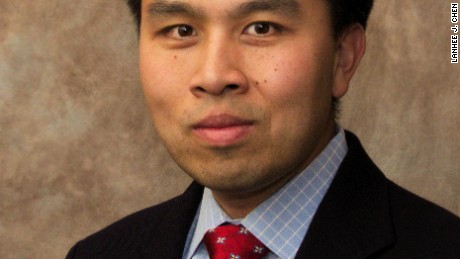 Lanhee J. ChenHere are three things Trump should do to change the course of the presidential race and emerge the winner from his initial debate against former Vice President Joe Biden.First, focus on the economy. That may seem strange given the 8.4% unemployment rate — a number that is even higher in some battleground states. But voters seem generally hesitant to lay the blame for the battered economy at Trump's feet, particularly given the Covid-19 related restrictive measures put in place in parts of the country, several by Democratic and Republican governors.In fact, they tend to see the President as the stronger candidate when it comes to dealing with the economy. A late August poll taken by SSRS for CNN revealed that the economy was the only issue that respondents thought Trump would handle better than Biden. Similarly, a recent ABC News/Washington Post survey found voters in Arizona trusting the President more on the economy by 15 points, while Floridians who were polled favored Trump on the issue by 11 points.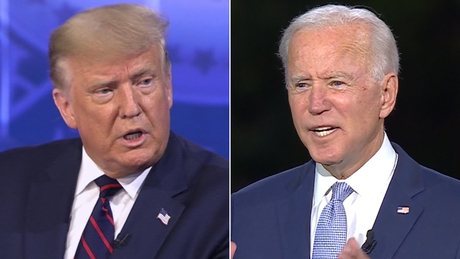 Debate coach: The best debate advice Joe Biden will ever getIf Trump can focus on the economy in Tuesday's debate, he will be working from a position of some strength. He should also use the debate as an opportunity to tell voters what he will do to boost job creation and economic growth in a second term. Thus far, the President has largely avoided specifics about, for example, the tax policies he would pursue if reelected. The first debate is not only an opportunity for him to lay out some basic economic policy proposals, but to critique the jobs, tax and other economic plans laid out by Biden. Read MoreSecond, be ready to talk about health care. Even if Trump doesn't turn the focus to health care, he can be sure that Biden will. Just as Trump is seen as stronger on the economy, Biden has a significant edge on health care, and many political analysts believe that this issue helped Democrats secure significant gains during the 2018 midterm elections. The death of Supreme Court Justice Ruth Bader Ginsburg, and the fact that the Supreme Court will consider the constitutionality of Obamacare shortly after the election, have further escalated the urgency of the health care debate. Finally, the administration's uneven handling of Covid-19 and the inequities in the health system laid bare by the pandemic have made health care a challenging issue for Trump and many Republicans to tackle directly.Trump and Republicans have been accused of having "no plan" when it comes to health care, even though some conservative analysts and scholars have proposed ideas of their own, including the Health Care Choices Proposal, which I have worked on and support. Trump unveiled his "America-First Healthcare Plan" this week when he issued an executive order targeting health care costs and promising, "We will protect your pre-existing conditions." In the debate on Tuesday, Trump needs to point to these efforts not only to defend against Biden's attacks, but also to give Americans a sense of the specific health care policies he would pursue, if reelected.Finally, keep the pressure on Biden. The former Vice President has kept a relatively light campaign schedule for much of the last few months and, in his public events, has rarely faced tough questioning or direct criticism. Biden has had gaffe-prone moments on the campaign trail, including recent comments mistakenly suggesting that 200 million Americans had died because of Covid-19 (the number tragically crossed 200,000 this week). The first presidential debate is a high-stakes moment for Biden and his campaign. If he makes a significant misstep, it could change the dynamic of the race with just a few weeks to go before Election Day. Biden may flub an answer on his own, but it's more likely to happen if Trump is forcing Biden to respond to elements of his record or proposals that are politically controversial.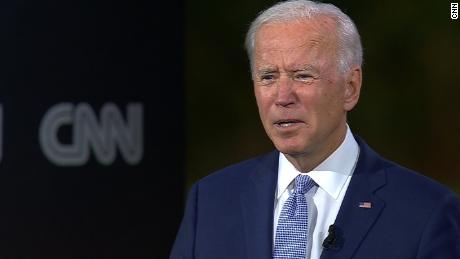 Biden may seem like centrist, but his platform is progressiveOne way that Trump can do this is by continuing his effort to paint Biden as an extreme progressive. Trump should be ready to attack some of Biden's proposals as Trojan horses for more extreme policies. While the former Vice President has argued for policies that are more moderate than those offered by some of his Democratic primary opponents, his proposed budget is the most progressive of any major-party nominee in several decades. Biden's tax hikes have the potential to affect Americans of every income-level, even if they would be felt by those at the top more. If Trump can get Biden on the defensive on this issue and others, he may be able to get Biden to make a gaffe or significant error that will have an impact on the race. Americans haven't yet had an opportunity to see Biden and Trump on the same stage, each making their pitch for why they deserve our votes. The upcoming debate has the potential not only to reveal more about what each candidate will do as president, but also to produce moments that could alter the trajectory of the race with less than 40 days left until Election Day. That is, at least until they meet again for their second encounter in two weeks.
Source Link:
https://www.cnn.com/2020/09/26/opinions/presidential-debate-how-trump-beats-biden-chen/index.html
Bad Request
Your browser sent a request that this server could not understand.
Size of a request header field exceeds server limit.
Comments
comments