Lauren Ghazal is a PhD candidate at NYU Rory Meyers College of Nursing. Caroline Dorsen is associate dean of Advanced Practice and Clinical Partnerships at Rutgers University School of Nursing. Both are nurse practitioners in New York City. The views expressed in this commentary are their own. Read more opinion articles on CNN.
(CNN)On Monday, President-elect Joe Biden announced his Covid-19 Transition Advisory Board, a 13-person group of distinguished public health experts, physicians, academics, and commissioners. Biden stated that the team will assist in translating his Covid-19 plan into action, advising him on every detail of a complex, multifaceted framework "built on a bedrock of science… that keeps compassion, empathy and care for every American at its core." However, one specialized group of health experts is missing from the task force: nurses.
As the President-elect searches for other members to add to the board, we call for the incoming administration to recognize and acknowledge nurses as public health experts who will add a unique and important perspective to this critical work. Let us be clear: nurses have the expertise to sit on such an important task force. Nurses' inimitable role in the health care workforce brings front-line perspectives and communication different than that of our physician and administrative colleagues — one that is concerned primarily with the human response to illness and disease, and seeks to give voice to patients, families and communities. Read More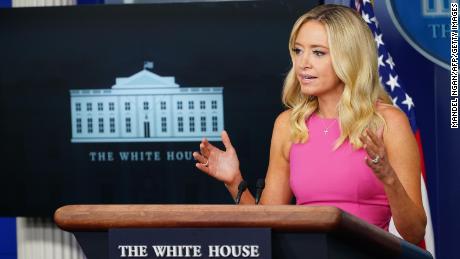 Ex-press secretary: Trump ruined this job Nurses represent the largest professional health care workforce in the country –more than 3.8 million registered nurses — both before and during the pandemic. Often referred to as the backbone of health care, nurses are involved in all aspects of health care delivery from birth until death, in homes, clinics, schools and hospitals. We provide direct care to patients at the bedside, often more than any other profession, and for the 18th year in a row, we have been ranked highest in honesty and ethics in Gallup's annual assessment of professions. And yet, while the public seems to respect our profession, we are often overlooked as experts who bring important ideas, skills and knowledge to the table. In this year dedicated to nurses, as designated by the World Health Organization, the Covid-19 pandemic gave us a rare moment of visibility — people across the country clapped in appreciation of our (and other essential workers') tireless dedication to caring for others, our heroic and heart-wrenching stories were sought after in the media, and our opinions were considered in policy decisions. And yet, despite the fact that the Biden campaign has asked the public to listen to nurses, our voice is once again missing from the conversation. Nurses are vital to meeting the task force's goals, including making rapid testing widely available, building a workforce of contact tracers, prioritizing getting vaccines to at-risk populations (including people of color that have been disproportionately affected by Covid-19), developing clear and detailed prevention and treatment guidelines, providing necessary resources for schools and businesses to reopen safely, protecting workers and the public and, of course, caring for the sick and dying with skill, kindness and dignity.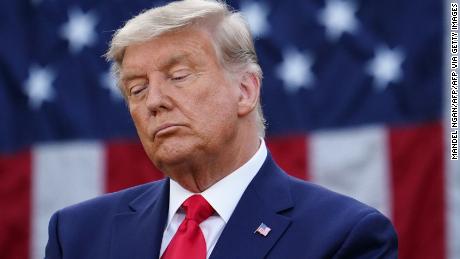 The tragedy of Trump's refusal to concede Public and community health nurses protect vulnerable populations and lead efforts in contact tracing; nurse scientists and researchers develop clear and detailed guidance and disseminate information; school nurses provide necessary resources for schools and childcare centers to operate safely; occupational health nurses enforce safe working conditions and keep our workers healthy; and nurses care for those who are acutely, chronically and critically ill. A nurse on the taskforce will provide insight on why we need more of us in the workforce to meet the demand of Covid patients, and will understand that chronic understaffing has worsened the pandemic. It is almost impossible to think the effective and equitable distribution of vaccines will be possible without nurses. After all, nurses will ensure safe and effective vaccine administration, including the reporting and monitoring of adverse side effects.Get our free weekly newsletter
Sign up for CNN Opinion's new newsletter.
Join us on Twitter and Facebook
Nurses have faced tremendous obstacles in the battle against the novel coronavirus — from high occupational risks of contracting the disease, due to frequent and close patient contact, to insufficient personal protective equipment. Globally, more than 1,500 nurses have died during the pandemic, a sobering number higher than among any other health-care-related profession and more than in World War I. Now, as our nation's leadership finally prepares to use science, critical thinking, and compassion to fight this virus, let nurses have a voice in a matter that is killing us. The Covid-19 Transition Advisory Board needs people who understands frontline work. It needs someone who has experience with providing direct care to those with Covid. It needs someone who will be vital to impact vaccine delivery. It needs diversity in its members' professions. President-elect Biden, the Covid-19 Transition Advisory Board needs a registered nurse.
Source Link:
https://www.cnn.com/2020/11/15/opinions/joe-biden-nurses-covid-19-task-force-ghazal-dorsen/index.html
[0.663116,"positive"]
Comments
comments