House Ways and Means Committee Chair Rep. Jason Smith, R-Mo., unveiled his plan to cut government spending and provide "serious fiscal reform" to the American people, telling "Varney & Co." the days of an "unlimited credit card" are over.
REP. JASON SMITH: Republicans are not going to shut down the government. The American people are the ones demanding the cut in spending. Just in the last two years under one-party Democrat rule, they added $10 trillion in new spending that led to the highest inflation in 40 years. Inflation has gone up 13.9% since Joe Biden has taken the oath of office. They are demanding we use every tool in the toolbox to eliminate reckless spending.
US FACES INCREASED STAGFLATION THREAT IN 2023 AFTER WAVE OF GOVERNMENT SPENDING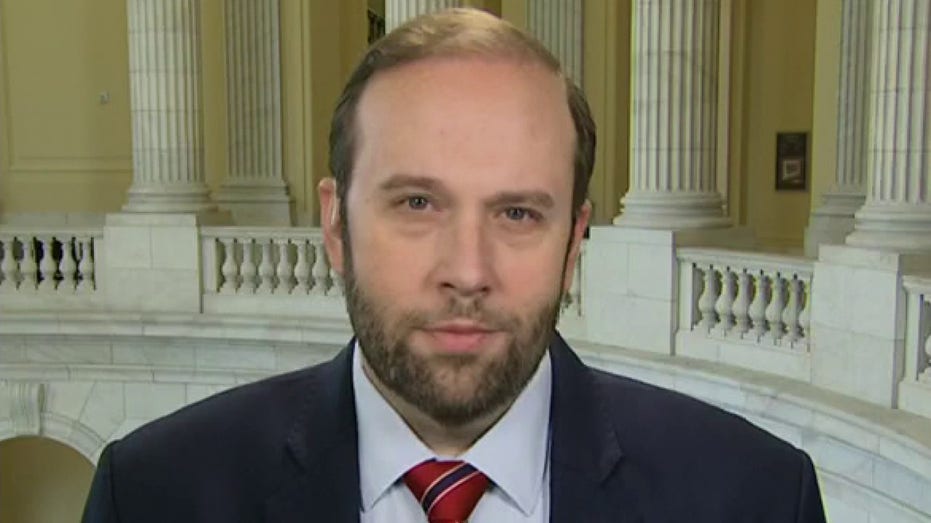 Rep. Jason Smith vows to cut government spending, implement fiscal reform (Fox News)
If you look at the history of the debt limit, in fact when Obama and Biden were in office, to increase the debt limit, they also passed a caps agreement. We have to have fiscal reforms moving forward. We cannot just give an unlimited credit card.
close
video The era of massive spending is coming to an end: Larry Kudlow
FOX Business host Larry Kudlow discusses government spending as the House GOP looks to cut down the national debt.
Source Link:
https://www.foxbusiness.com/economy/powerful-tax-committee-leader-eradicate-bidens-reckless-spending-fiscal-reform-coming
Comments
comments