(CNN)Polls opened across Hungary on Sunday for a general election that is expected to return euroskeptic Prime Minister Viktor Orban and his party to power for another term.
Orban has transformed Fidesz from a liberal party formed in the 1980s to a right-wing populist outfit, which has campaigned this election on an anti-immigration platform. Orban is already Hungary's longest-serving leader since the fall of communism in 1989. Fidesz — in a coalition with the much smaller Christian Democratic People's Party — has held a two-thirds supermajority in parliament for the past eight years, allowing it to change the constitution without a referendum.
Viktor Orban has accused the EU of meddling in Hungary's affairs.The coalition has passed a rash of laws that European Union leaders have warned will undermine the country's democracy. Those laws tighten regulations on the media, central bank, constitutional court and nongovernmental organizations.Migration a hot-button issueRead MoreOrban has accused the EU of overreach in his country's affairs, particularly in its attempt to impose a quota system that would have obliged Hungary to settle refugees.Despite having the third-lowest level of immigration of the EU's 28 countries, Hungary has planted anti-immigration billboards across the country.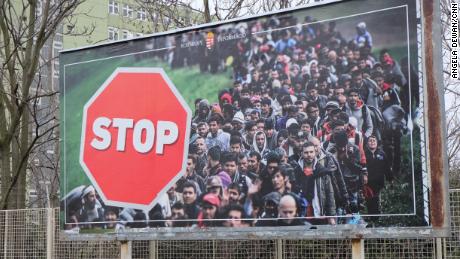 A government billboard calling for an end to migration on Budapest's outskirts. Polls show Fidesz far ahead of the main opposition far-right party Jobbik, which has in recent years sought to moderate its policies and image to differentiate itself from Fidesz as it moved to the right. One of Jobbik's leaders, Marton Gyongyosi, told CNN that while Hungary must work with the EU to solve the migrant crisis, his party was still against migration and preferred to focus on policies to keep would-be migrants in their home countries.Gyongyosi infamously called for the government to keep lists of the Jewish Hungarians considered a security risk, as anti-semitisim in the country appears to be on the rise. He later apologized for the comments.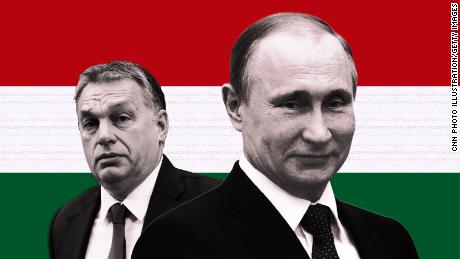 Hungary is starting to look a bit like Russia. Here's whyOrban's spokesman, Zoltan Kovacs, also told CNN that besides migration of other EU citizens — which Hungary is obliged to accommodate — Fidesz was opposed to other migrants, including refugees. He singled out Muslim migrants as problematic. "We have been living next to Islam for hundreds of years, since the Middle Ages until the 19th century, and we've learned a lesson from that," he said. "The lesson is, it's impossible to integrate a different culture, not because it's inferior or superior, but simply because the rules are different."With little chance of defeating Fidesz, some opposition parties have united to improve their chances of ousting the ruling party from certain seats. Leader of the fringe party Momentum, Andras Fekete-Gyor, said he had pulled out of the race in his central Budapest constituency to give another candidate a better chance of winning, in what he said was heavily gerrymandered city. "There is a suffocating atmosphere in Hungary. The media is state controlled and reports propaganda — it's functioning like in communist times. The government is using fear, fear of migrants for example, to get votes," Fekete-Gyor said.
Source Link:
https://www.cnn.com/2018/04/08/europe/hungary-election-intl/index.html
[-0.613732]
Comments
comments