(CNN)Police in Saline County, Kansas, are trying to identify the body of a woman found more than 30 years ago.
On Monday, the Saline County Sheriff's Department confirmed that it had exhumed the remains of a woman nicknamed "Miss Molly" from the Gypsum Hill Cemetery to take advantage of "advancements in DNA identification."Her body was found in January 1986 in a creek along I-70 in Saline County, about 90 miles north of Wichita. Though many attempts have been made to identify over the years, none have been successful.Police are hoping new technology can finally crack the case.Several agencies responded during the exhumation, including the Kansas City FBI, which assisted in collecting samples from the body, a release from the sheriff's department said.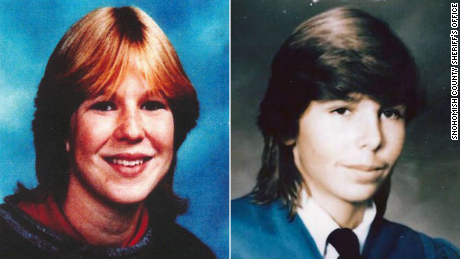 This cold case is the first genetic genealogy arrest to go to trialRead MoreThe FBI had previously released a sketch of Miss Molly as part of an effort to identify her. The FBI's Violent Criminal Apprehension Program or VICAP alert, says that the body was found partially-clothed on January 25, 1986. Miss Molly had blue eyes and brown hair with frosted highlights. She was believed to have been 25 to 30 years old and had several scars on her body, the FBI alert said.Dental X-rays were performed a month after the body was discovered and provided no further identification, according to the alert.In the past year several bodies have been identified and multiple crimes have been solved thanks to new DNA technology, A woman who was shot to death in Lake Tahoe in 1982 was finally identified in May after DNA sleuths used samples from the crime scene to determine who the victim and her killer were after 37 years.In that case, samples from the victim were sent to a private DNA lab and the results were uploaded to a DNA database called GEDMatch which uses uploaded DNA to help identify victims and suspects in crimes. It's the same database authorities used to catch the Golden State Killer.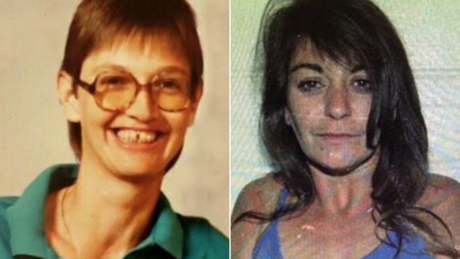 Texas police used DNA technology to identify 2 women found dead in the '80s and '90s. Now authorities hope to find their killers.In April, police in Texas announced they had identified two women who were found dead near Galveston decades ago using a new method of forensic DNA analysis called DNA phenotyping. Donna Prudhomme, found in 1991, and Audrey Lee Cook, found in 1986, were two of four unidentified women that were found in fields during the 1980s and 1990s in League City, Texas.Using the genetic genealogy from the women, investigators arduously constructed family trees and profiles and compared them against a DNA database. With those matches, they identified and found family members of the two women.The technology that the Saline County Sheriff's Department plans to use to identify Miss Molly is not known at this time and the department did not say how long testing should take.
Source Link:
https://www.cnn.com/2019/07/30/us/miss-molly-body-kansas-cold-case/index.html
[-0.772866]
Comments
comments