Story highlightsThe current outbreak began earlier than usual and with a greater number of casesAuthorities step up efforts to control pneumonic plague that spreads from person to person
(CNN)The plague outbreak in Madagascar is continuing to spread at unprecedented rates, with 57 deaths and more than 680 cases.
The latest figures are from October 12. An estimated 329 of these cases, and 25 deaths, were in the capital, Antananarivo.The cases, reported by both the World Health Organization (WHO) and the National Bureau for Risk and Disaster Management (BNGRC) in Madagascar, include probable and suspected cases as well those that have been confirmed by laboratory tests. While the country experiences regular outbreaks, with an estimated 400 cases of plague each year, this time things are very different, experts warn.This year, health officials report the infections started much earlier than usual, and they're occurring in new areas, including urban settings. They've also seen an unexpected number of cases of pneumonic plague, which transmits more easily from person to person.Read MoreOf the 684 cases reported as of October 12, 474 were pneumonic plague, 156 bubonic and 1 septicemic plague. A further 54 were unspecified, according to WHO.Of Madagascar's 114 districts, 35 have reported cases of plague, including at least 10 cities.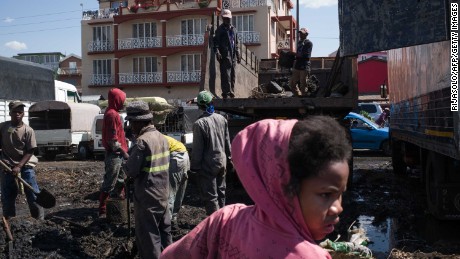 Council workers clear garbage during the clean-up of the market of Anosibe in Antananarivo. Rats are porters of fleas which spread the bubonic plague and are attracted by garbages and unsalubrity. Plague is caused by infection with the bacterium Yersinia pestis and is typically spread through the bite of infected fleas, frequently carried by rats, causing bubonic plague. Symptoms include painful, swollen lymph nodes, called bubos, as well as fever, chills and coughing.Pneumonic plague is more virulent or damaging and is an advanced form characterized by a severe lung infection. The infection can be transmitted from person to person via airborne droplets — coughing or sneezing. The incubation period is short, and an infected person may die within 12 to 24 hours.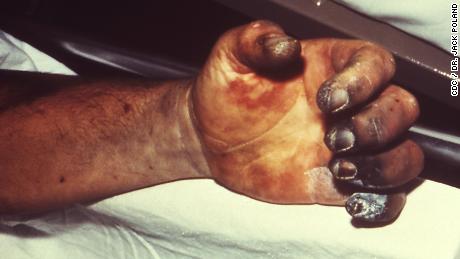 How do we still have the plague, centuries after the Black Death? Both forms can be treated with antibiotics, making early detection a priority.Occasionally there can be cases of septicemic plague, where the infection has spread to a person's bloodstream and can cause bleeding and necrosis of tissue, turning it black.The government has mobilized resources to spray schools and other public places to fight fleas and rodents and curb the spread of infection. People have also been lining up at pharmacies in the capital — some wearing face masks — to get medications or protection.To further reduce the spread of the disease, public schools are closed and the government has forbidden public gatherings, according to the International Federation of the Red Cross (IFRC).International control effort"The international community is taking this very seriously," said Daniel Bausch, director of the UK Public Health Rapid Support Team. Launched in 2016, this team consists of clinicians, scientists and academics deployed to tackle outbreaks of disease around the world within 48 hours.An international response is being mustered to support the Madagascar Ministry of Public Health, with contributions from the UK Public Health Rapid Support Team, WHO, the US Centers for Disease Control and Prevention, Medecins Sans Frontieres (Doctors without Borders), the Institute Pasteur and many others, said Bausch. WHO delivered more than 1.2 million doses of antibiotics and released $1.5 million in emergency funds earlier this month.The Red Cross has released more than $1 million to deploy a treatment center and has mobilized more than 1,000 volunteers and is upgrading their skills on community surveillance, finding and monitoring people who have been in contact with infected patients and insightful messaging to stop the spread of this disease.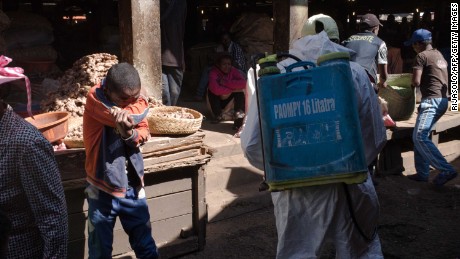 A boy covers his mouth as a council worker sprays disinfectant during the clean-up of the market in the Anosibe district, one of the most unsalubrious districts of Antananarivo. The treatment center will "take the pressure off the hospitals and clinics so they can handle other issues," an IFRC spokesperson told CNN. "Pneumonic plague can be controlled, so it's really about scaling up treatment and community awareness." The size and location of the center is yet to be confirmed.The IFRC further stressed the importance of getting local communities in Madagascar to understand the differences in this year's outbreak, as they are used to outbreaks of bubonic plague, spread by rats and fleas, rather than humans.Why things escalated this yearThough the country is endemic for the plague, the surprising occurrence of cases in cities as well as them presenting earlier than usual meant health authorities weren't ready — fueling a rapid spread of the disease, according to Dr. Charlotte Ndiaye, WHO representative in Madagascar. Typically, outbreaks occur during the rainy season, between November and March. "The rains drive the rodents out," said Bausch, which also explains why cases are usually the bubonic form.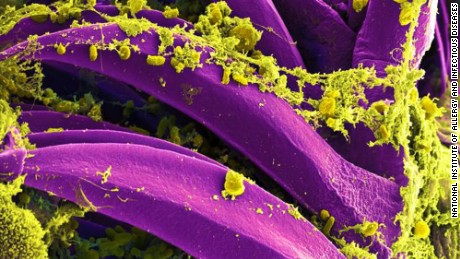 Photos: Plague: a scourge of biblical proportions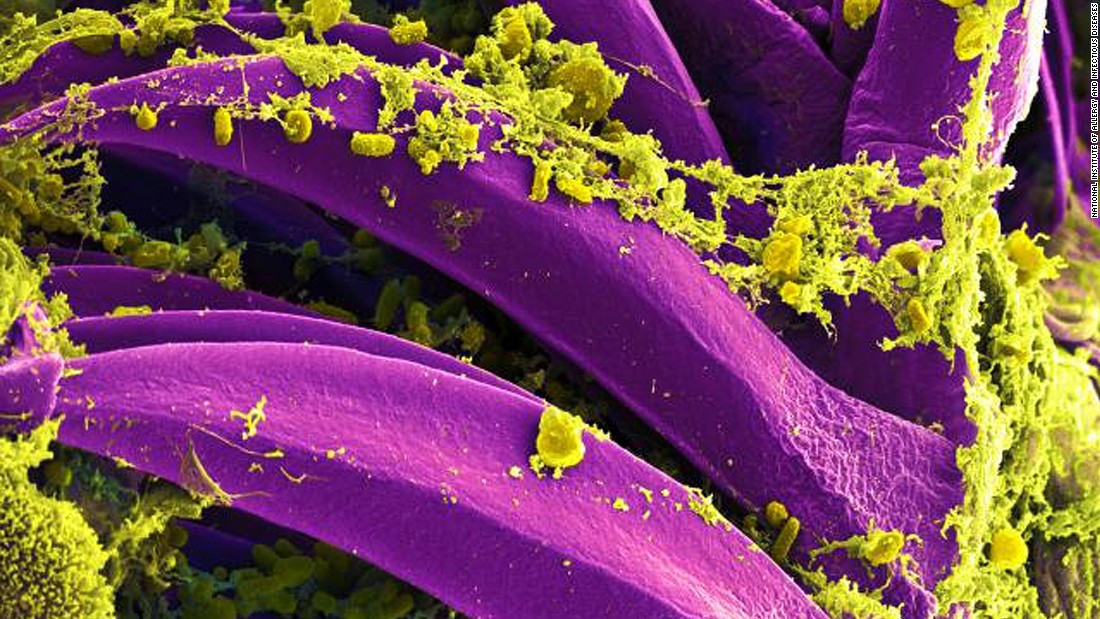 Photos: Plague: a scourge of biblical proportionsThis is what causes the plague. Yersinia pestis bacteria, colored in yellow, are seen on the spines inside a flea's digestive system.Hide Caption 1 of 7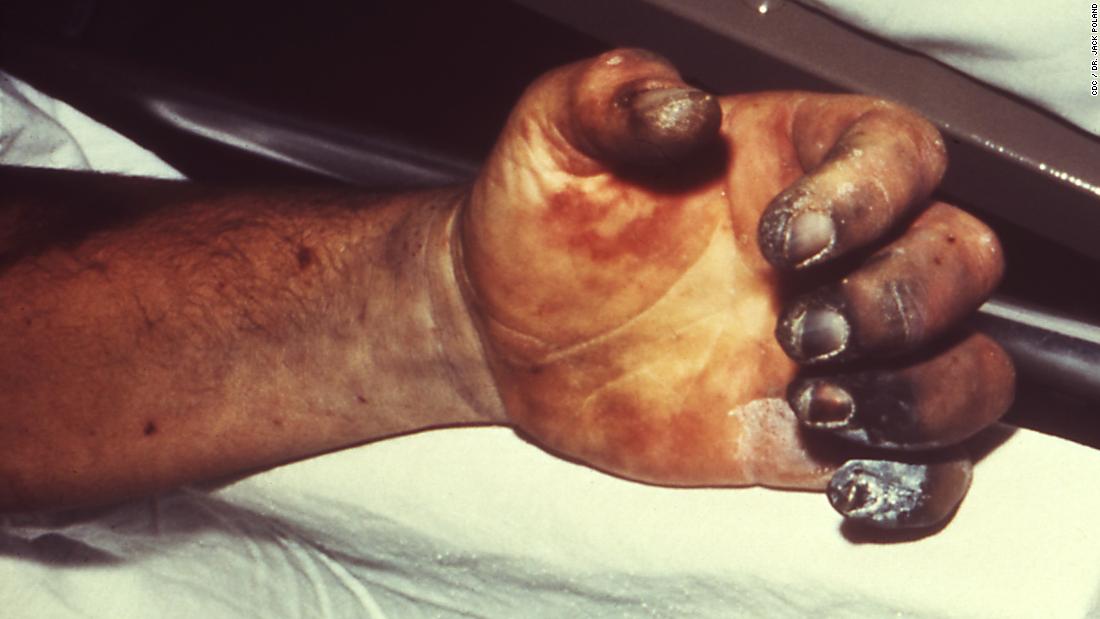 Photos: Plague: a scourge of biblical proportionsThe bacterium that is responsible for the plague can sometimes infect the blood, causing the hands, feet, nose and lips to become gangrenous and black. This form of the disease is almost always fatal if not treated with antibiotics. Hide Caption 2 of 7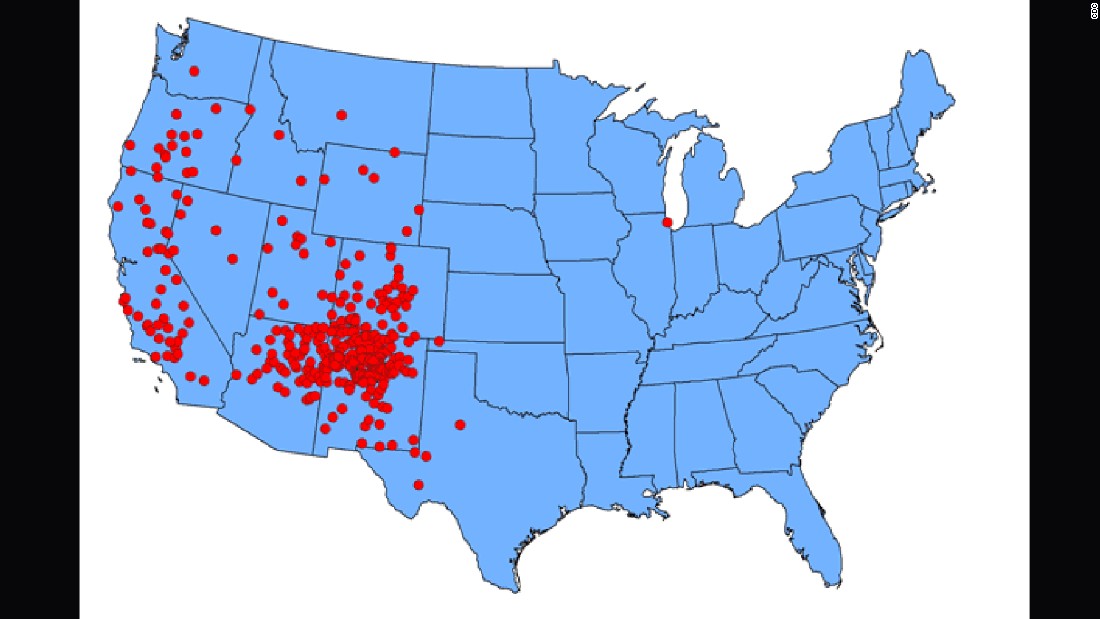 Photos: Plague: a scourge of biblical proportionsA map shows reported cases of human plague in the United States from 1970 to 2012. Nearly all cases occur in the western U.S., for reasons that are not entirely understood. Plague first came to the U.S. in 1900 via rats on steamships from Asia.Hide Caption 3 of 7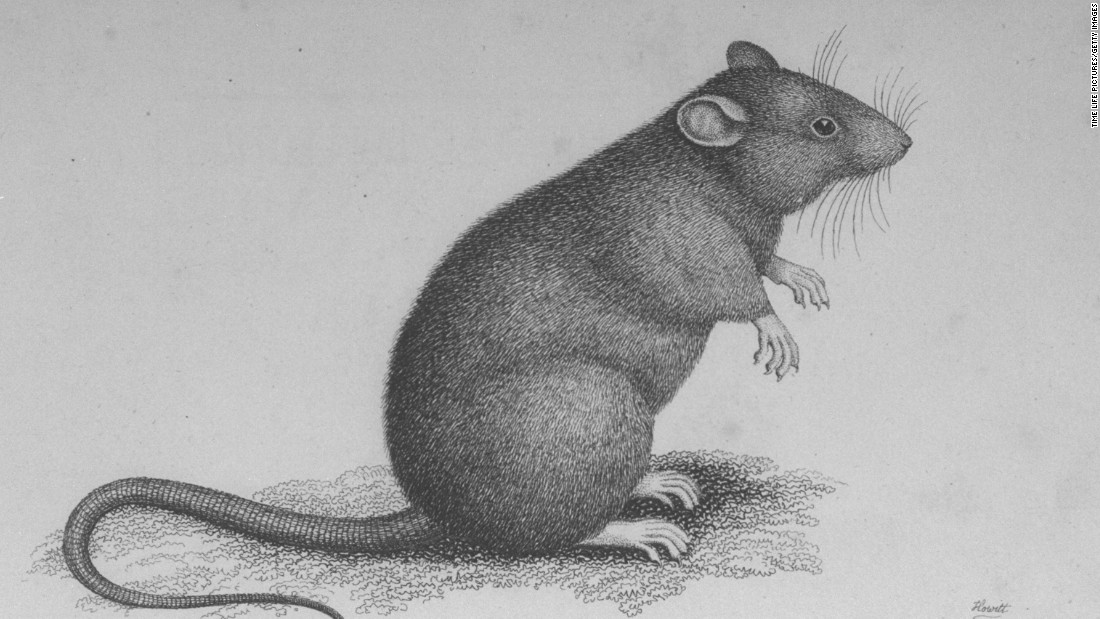 Photos: Plague: a scourge of biblical proportionsRats are one of the many rodent species that carry the plague. The disease is typically spread to people through a bite from a rodent flea. Although recent research may exonerate rats as primarily responsible for the Black Death, and instead put the blame on gerbils, rats probably played a role in that and other plague epidemics.Hide Caption 4 of 7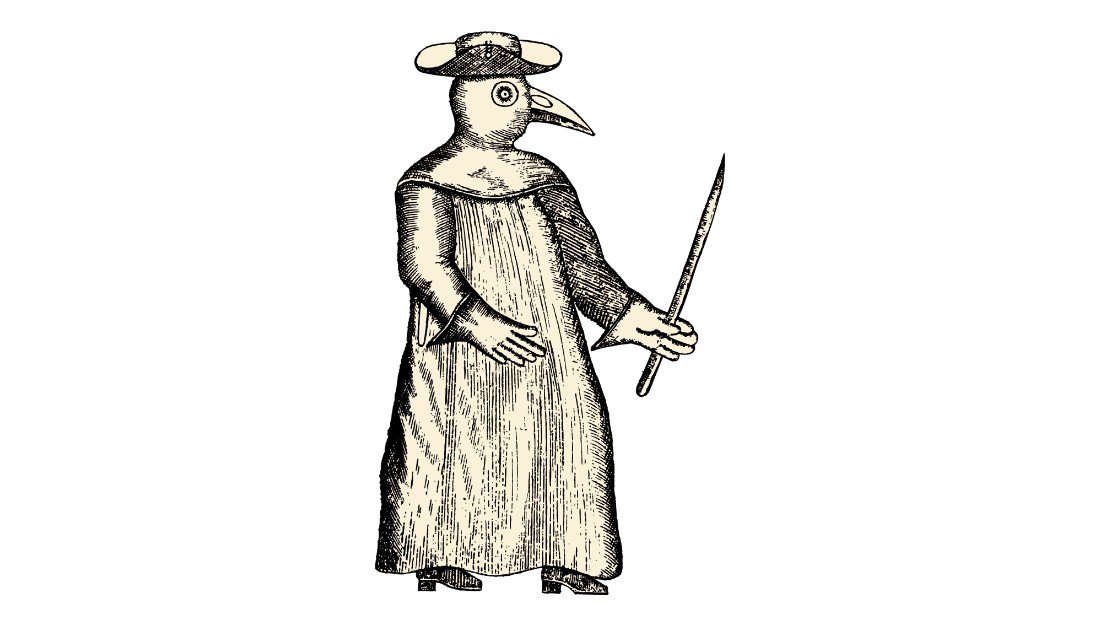 Photos: Plague: a scourge of biblical proportionsThe plague doctor is in. The hat, goggles, gown and beak-like mask identified a person as a plague doctor in the Middle Ages. The uniform was used for protection; the beak contained herbs and perfumes intended to cover the stench associated with plague disease.Hide Caption 5 of 7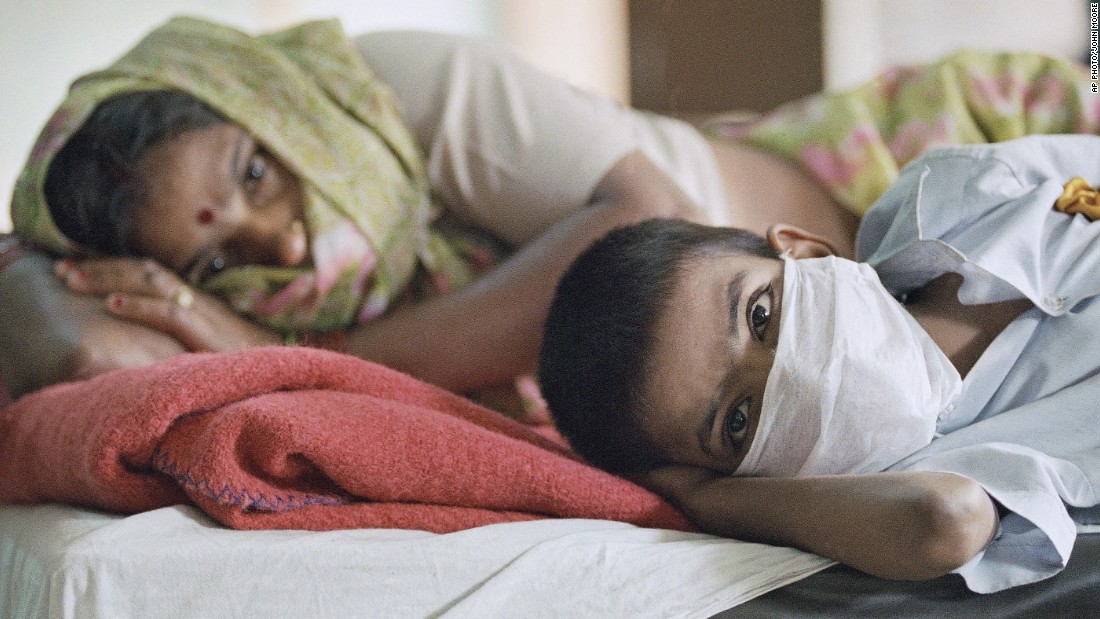 Photos: Plague: a scourge of biblical proportionsA patient with plague symptoms, foreground, awaits test results with his mother at New Delhi's Disease Hospital in 1994. Pneumonic plague, which infects the lungs, is the most serious form of the disease and the only way it can spread directly between people. A plague outbreak in India in 1994 was among the most serious in the world in recent decades.Hide Caption 6 of 7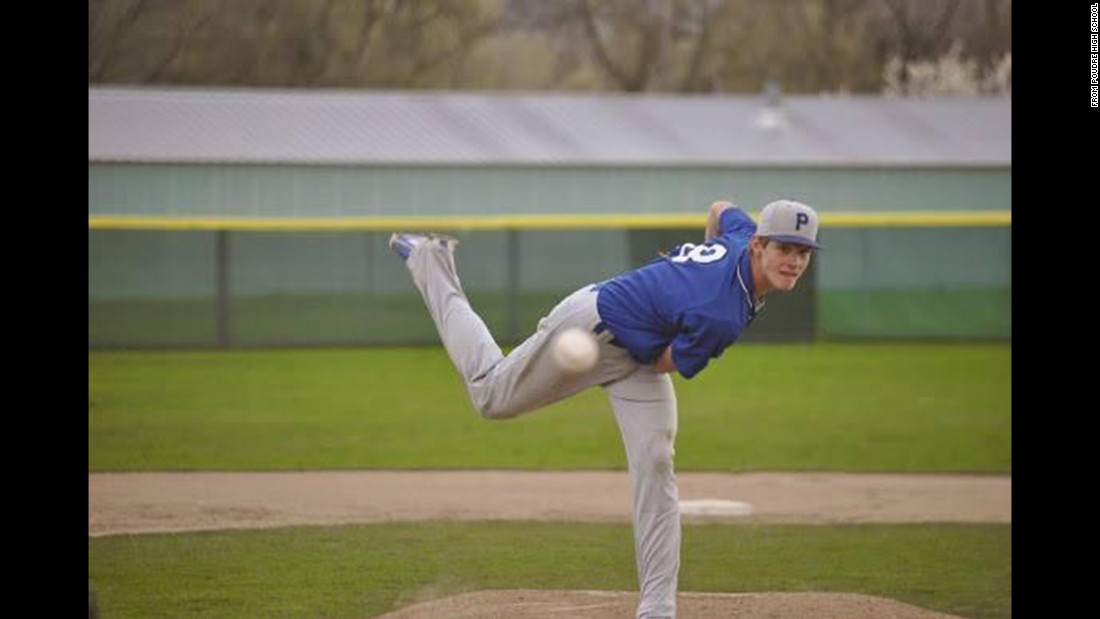 Photos: Plague: a scourge of biblical proportionsTaylor Gaes died of the plague this spring, a day before he would have turned 16. Officials think he was infected from a flea bite on his family's ranch in Larimer County, Colorado. The high school sophomore began having flu-like symptoms after he pitched in a baseball game. Although plague remains rare, it is often mistaken for the flu because it causes fever and chills.Hide Caption 7 of 7





But this year, cases began three months early, in August. The outbreak began after the death of a man in the central highlands of the country — a plague-endemic area — after which the Ministry of Public Health began investigating and tracing his contacts, according to the WHO.In late September, a man from the Seychelles — who was in Madagascar to take part in the Indian Ocean Club Championship basketball tournament — died in a hospital from pneumonic plague. Health officials are urgently tracing individuals who had contact with the man and have started an investigation into the case.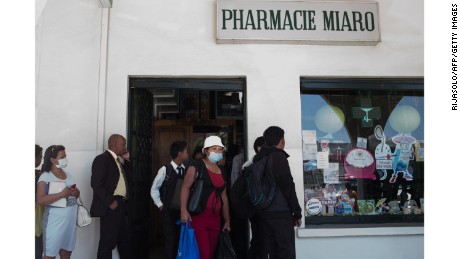 People queue at a pharmacy in downtown Antananarivo, Madagascar to buy protection masks against infections and medicines against plague on Monday, October 2.Going up before coming down"There is still considerable risk of national spread within Madagascar," said Bausch.Ndiaye agreed more cases are likely to be reported. "We expect there to be a further increase, in part because surveillance has improved and therefore health authorities will receive reports of more cases from more areas," she said."We don't have estimations on what is expected," Ndiaye told CNN, adding that everything is now in place to treat people, provide drugs and trace contacts."The problem in Madagascar is we have 25 million people and it's a very big island," she said.'Low risk of international spread'While experts predict the number of cases will rise in the coming weeks within Madagascar, there is only a moderate risk of spread within the region — likely to be isolated cases — and a low risk internationally, said Bausch.Join the conversation
See the latest news and share your comments with CNN Health on Facebook and Twitter.
Ndiaye agreed that "the risk of international spread is low, because generally, people with plague are too sick to travel." She explained that WHO is working closely with Madagascar's airport authorities to ensure sanitary measures — such as temperature checks and medical teams — are in place at airports and ports to prevent the spread of infection outside the country. The group is also working closely with neighboring countries.Travel and trade restrictions have not been advised.It's "important to recognize that, unlike Ebola, plague is easily treated with antibiotics," said Bausch. "With very good outcomes, as long as detected and treated early."
Source Link:
http://www.cnn.com/2017/10/16/health/madagascar-pneumonic-bubonic-plague-outbreak-continues/index.html
[-0.540089]
Comments
comments