Story highlightsThe Philippine President appeared to change his stance on gay rightsThousands have died as a result of Duterte's war on drugs
(CNN)Philippine President Rodrigo Duterte said in a speech Sunday that the rights of the LGBT community would be protected during his presidency, according to the state-run Philippine News Agency (PNA).
"Let me just say thank you for the celebration, and you have my guarantee that everybody, at least during my term, will be protected and nurtured as a human being," Duterte said at an LGBT conference in Davao City on Sunday, according to the PNA. "There will be no oppression and we will recognize your importance in society," he added. Duterte, a controversial leader and firebrand who has been accused of human rights abuses, was elected in 2016 largely because of his zero-tolerance stance toward drug use in the country.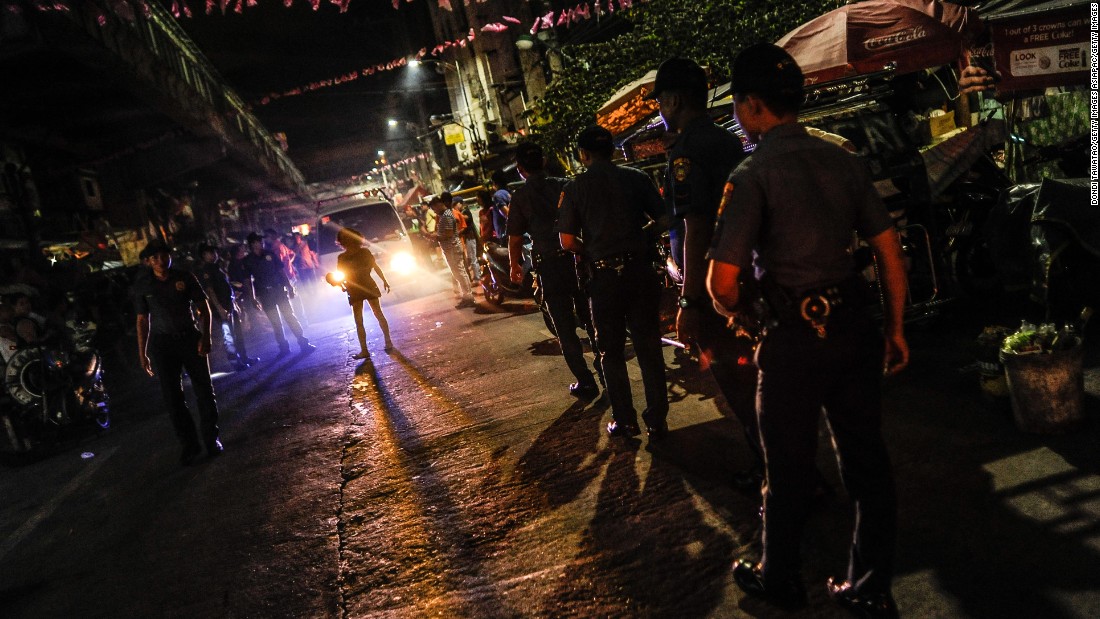 Photos: Philippines drug crackdownPolice patrol a shanty community at night during curfew on June 8, 2016 in Manila.Hide Caption 1 of 9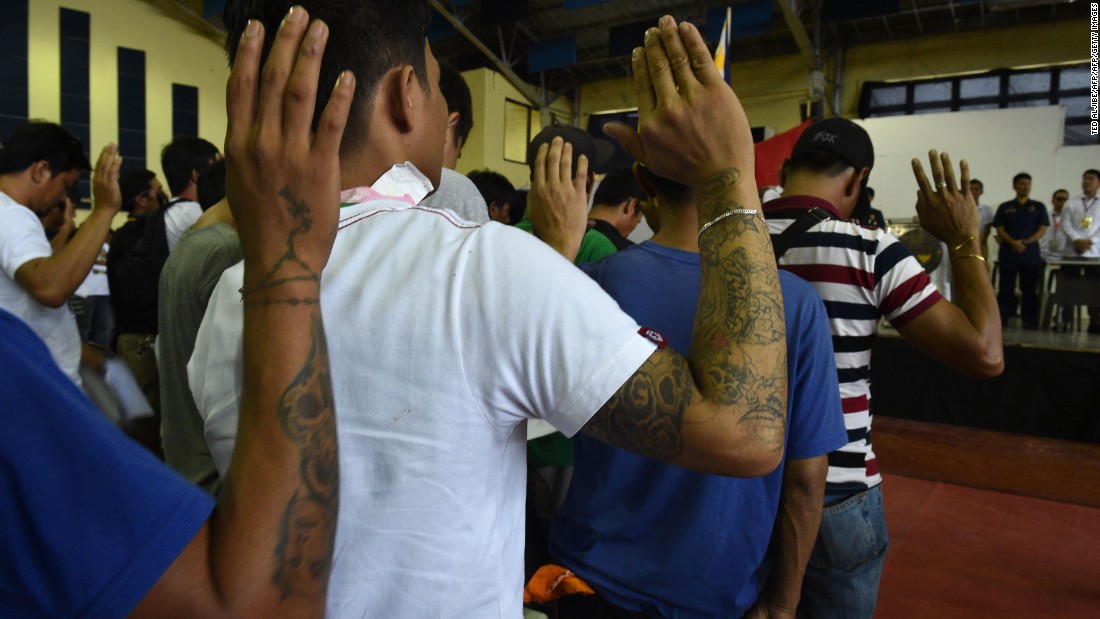 Photos: Philippines drug crackdownSome 1,000 people whom authorities accused of being drug users and dealers take an oath before local authorities after turning themselves in in Tanauan, the Philippines, on July 18, 2016. Hide Caption 2 of 9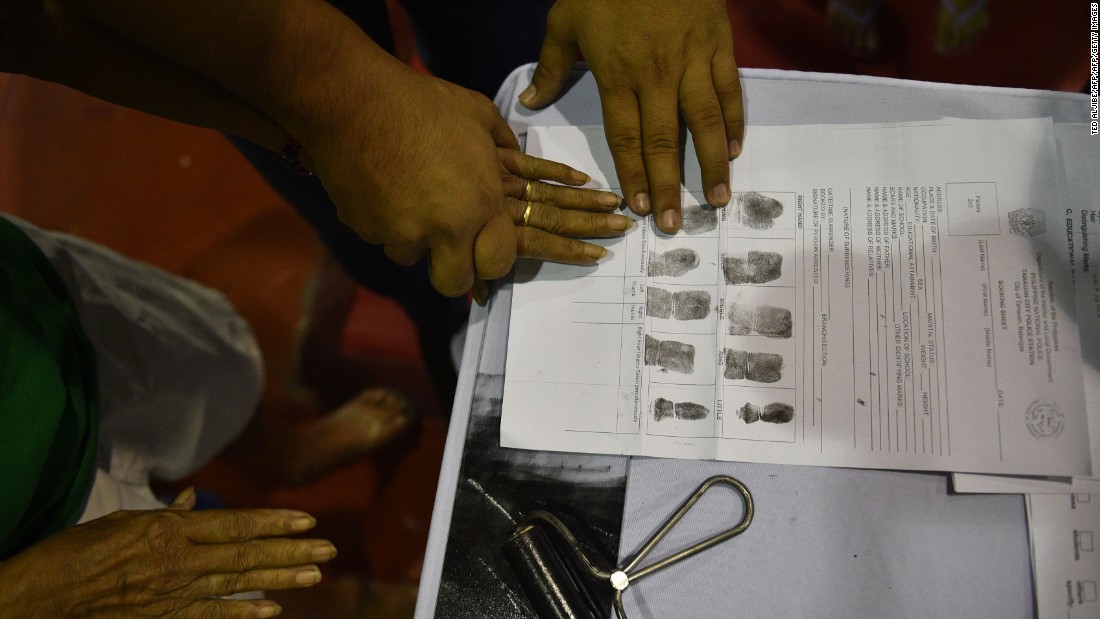 Photos: Philippines drug crackdownA man authorities accused of being a drug user is fingerprinted during the mass surrender of some 1,000 alleged drug users and pushers in the Philippine town of Tanauan, located about 37 miles (60 kilometers) south of Manila on July 18, 2016.Hide Caption 3 of 9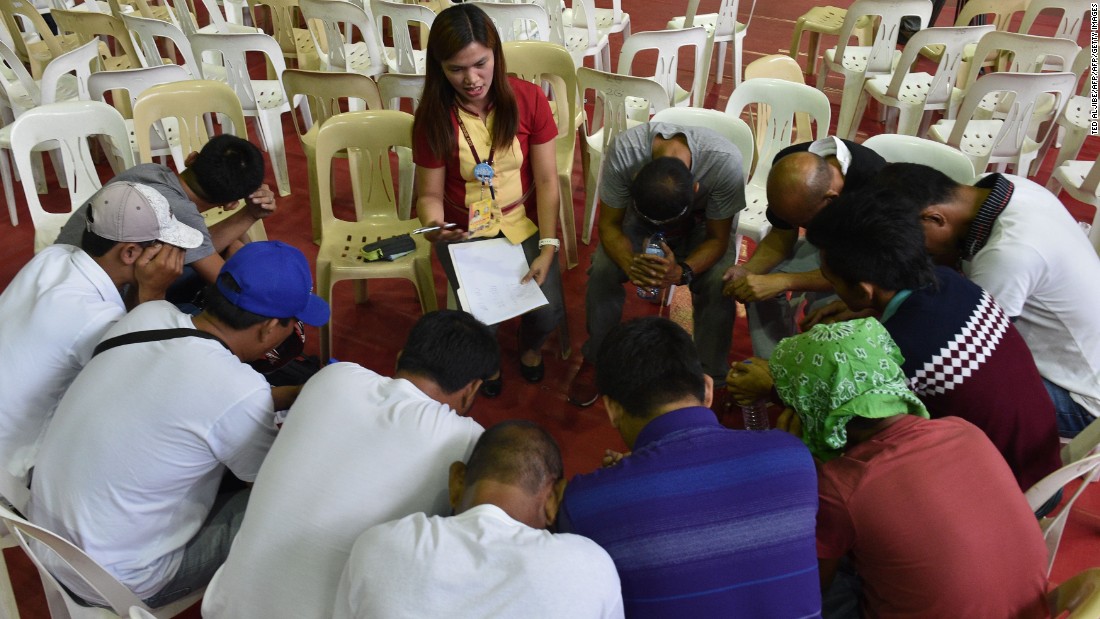 Photos: Philippines drug crackdownA social worker gives counseling to those who have turned themselves in for drug-related crimes in the Philippines on July 18, 2016.Hide Caption 4 of 9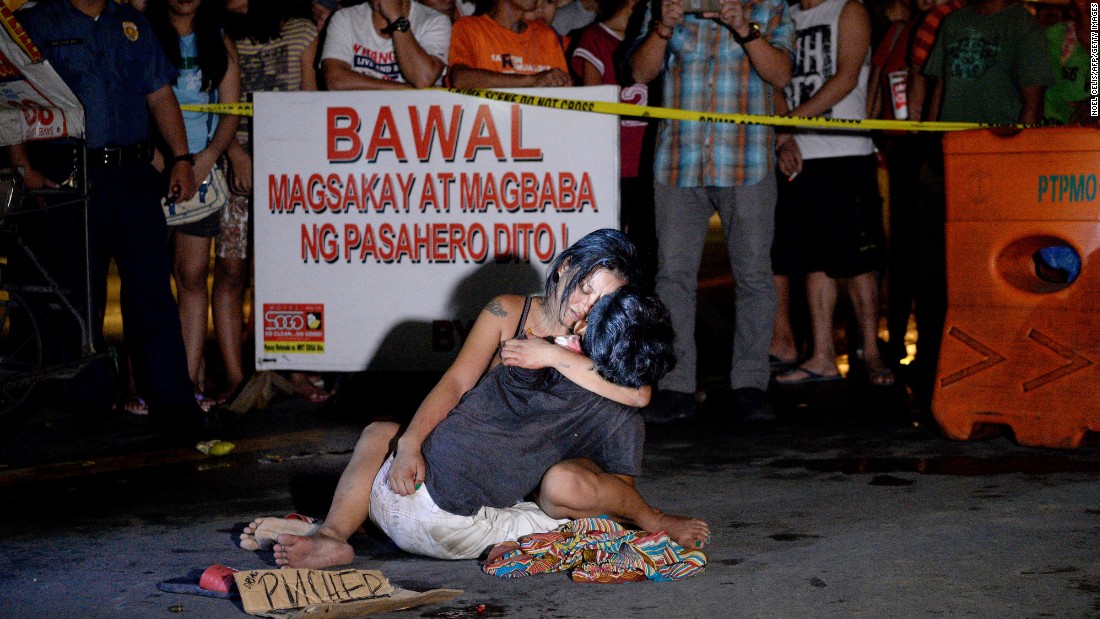 Photos: Philippines drug crackdownA woman cradles her husband, next to a placard which reads "I'm a pusher," who was shot dead in Manila on July 23, 2016. Hide Caption 5 of 9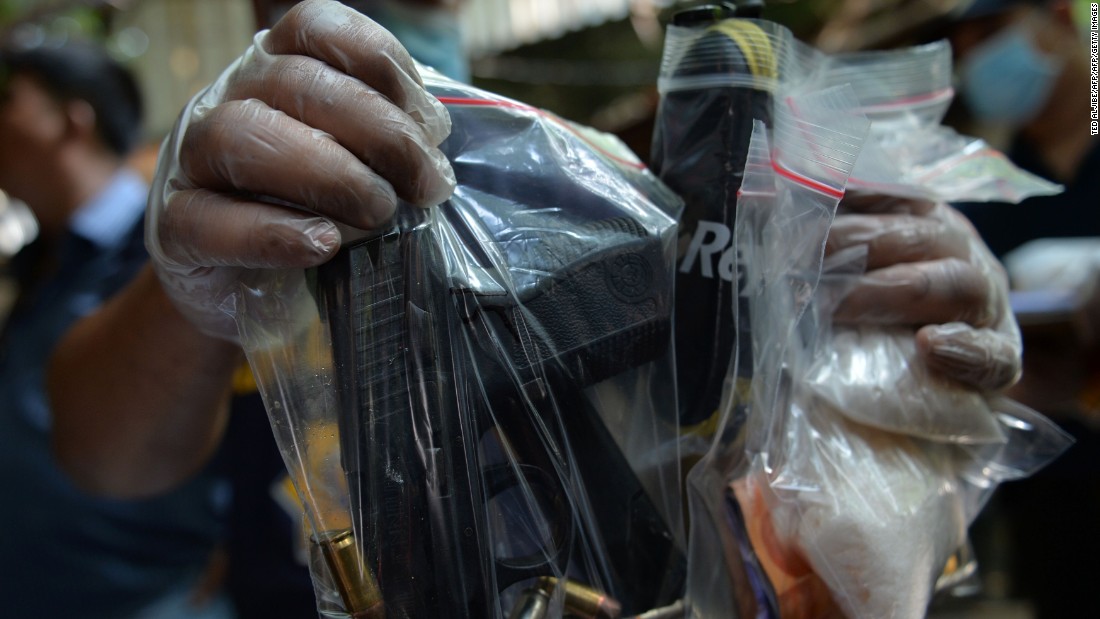 Photos: Philippines drug crackdownA Philippine police forensic investigator displays packets of drugs and a hand gun found inside a shanty where members of a suspected drug syndicate were killed after a shootout with police on July 3, 2016.Hide Caption 6 of 9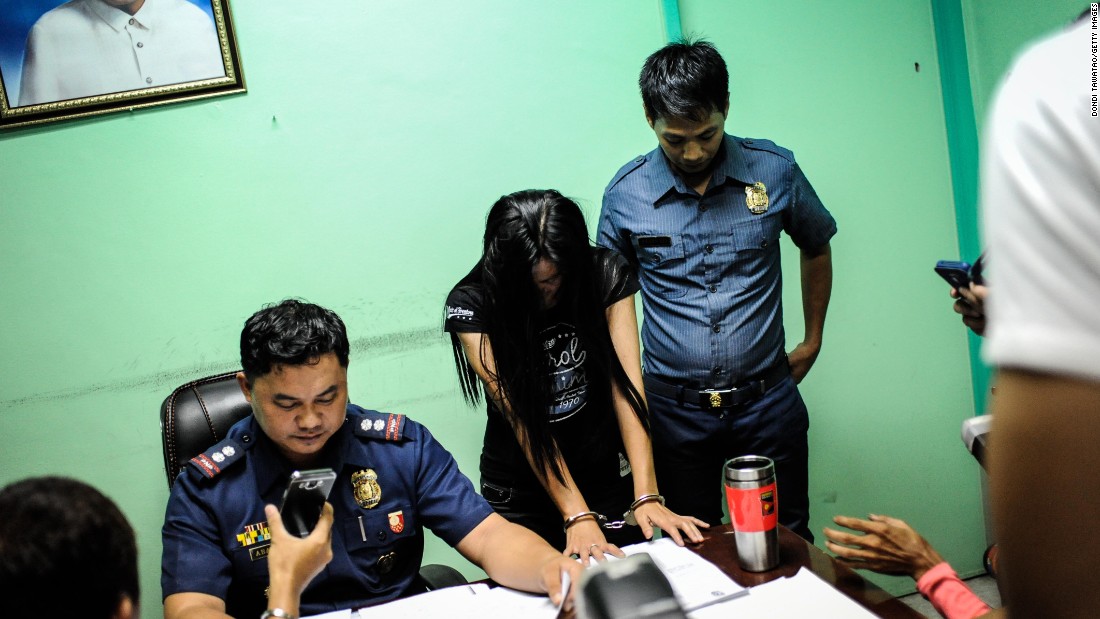 Photos: Philippines drug crackdownA suspected female member of a drug syndicate is presented by police in Manila on June 22, 2016.Hide Caption 7 of 9
Photos: Philippines drug crackdownA gun, bullets, marked money and sachets of crystal meth are laid on a table after a drug raid in Manila on June 20, 2016. Hide Caption 8 of 9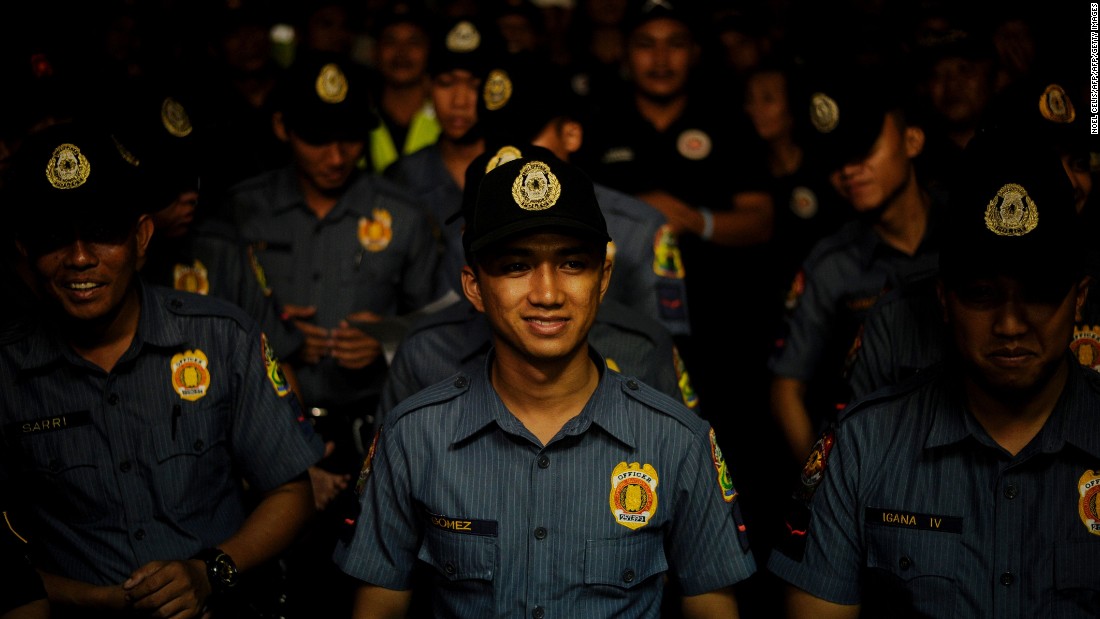 Photos: Philippines drug crackdownPolice officers stand in formation before the start of "Oplan Rody" on June 1, 2016, a law enforcement operation named after President Duterte, whose nickname is Rody.Hide Caption 9 of 9







As a result of his war on drugs, thousands of suspected drug users and dealers have been killed by both police and vigilantes. Duterte admitted last month to having killed someone when he was a teenager, and has said previously that he killed suspected criminals during his time as mayor of Davao City.Read MoreOn Sunday, the strongman President would accept an LGBT nominee for a position in his administration, PNA reported, and gave the LGBT community until the second week of January to nominate a representative to his Presidential Commission for the Urban Poor. Read more: Rodrigo Duterte Fast Facts"I'd like a gay there somewhere," Duterte said, according to PNA, "or a lesbian." Duterte's statement appears to be a reversal from statements he's previously made regarding LGBT rights in the Philippines. According to CNN Philippines, in March he told Filipinos in Myanmar he was against same-sex marriage, and that recognizing marriages other than those between a man and a woman wouldn't be acceptable in Philippines, which is predominantly Catholic.
Source Link:
http://www.cnn.com/2017/12/17/world/rodrigo-duterte-philippines-lgbt-protection/index.html
[-0.145396]
Comments
comments