New York (CNN Business)A version of this article first appeared in the "Reliable Sources" newsletter. You can sign up for free right here.
NBC will raise the curtain on the first Democratic primary debate of the 2020 cycle at 9 p.m. Eastern time Wednesday. As Michael Grynbaum of The New York Times put it, this debate is "the starting gun for a media frenzy that is poised to outstrip even the coverage of the raucous 2016 campaign."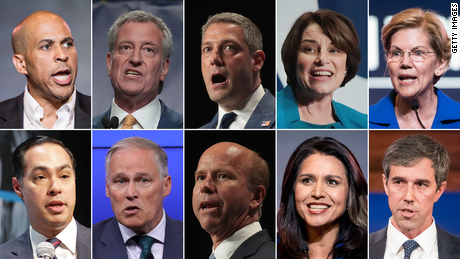 Here is what Elizabeth Warren, Beto O'Rourke and others aim to do at Wednesday night's debateNBC, MSNBC and Telemundo are carrying the debate live. And the live stream will be everywhere: Network websites, Twitter, Facebook, YouTube, etc. This is going to make the events hard to miss. But it's also going to make the total audience size hard to measure. At 11 p.m., you'll find post-debate coverage all over the place… Details below…Ratings forecastPredictions are all over the place. Some TV insiders say 7 million. Others say 17 million! The total viewer number for night one will tell us something about the electorate's level of enthusiasm about the candidates and the race.Read MoreMy humble guess: The three TV channels combined will average 8 million viewers on night one and 10 million viewers on night two, when there are a greater number of well-known candidates on stage.Here's my reasoning: These debates will be much bigger than the equivalent events from 2008. Democrats are on edge right now due to Trump. But there's reason to believe that the eye-popping Trump-fueled ratings from the 2016 cycle were an anomaly.Remember the very first GOP debate with now-President Trump? Fox News scored 24 million viewers. It was a high water mark for cable news. The next GOP debate, on CNN, averaged 23 million. Without someone like Trump on stage, there's no way the Democrats can come close to those totals.The #DemDebates in 2016 were also high-rated. The first one of the cycle, in October 2015, netted almost 16 million viewers for CNN. But TV viewership and campaign interest tends to be higher in the fall than in the early summer.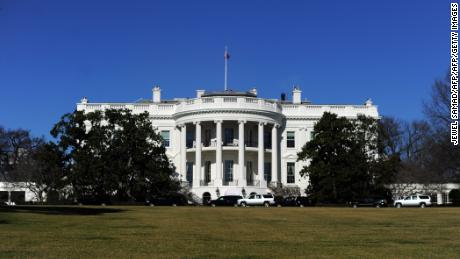 Debate night: The audition to replace TrumpSo that's not a perfect comparison. But the 2008 comparisons don't hold up very well, either. The first Dem debate of that cycle, in April 2007, averaged 2.3 million viewers for MSNBC. This time around, the debate will be on three channels, not one, and will span two nights. My, how the political world has changed…And speaking of that, this is a great read from the Washington Post's Ashley Parker: "How 2016 — and Trump — ushered in the era of the mega-debate."Debate one: Who's on stageElizabeth Warren will be the focal point. Because of a random draw, she will be "the only candidate polling in the top five on the stage" on night one, CNN's Dan Merica writes. The lower-tier candidates want and need to land some "moments." As Cory Booker's campaign manager Addisu Demissie put it, "Our aim on a crowded stage is straightforward: Cory will look to introduce himself to the voters just tuning in to the race."Who's offstage"NBC will have an offstage timekeeper trying to ensure fairness in how each candidate is treated," the AP's David Bauder wrote earlier this week. "It's a walk on a tightrope. The entire event is, frankly; one mistake can swivel unwanted attention to the network."The rulesVia Kyle Blaine's how-to-watch guide: "Candidates have one minute to respond to questions and 30 seconds for follow-ups, according to NBC News. Each two-hour debate will be divided into five parts with four commercial breaks. Candidates will not have the opportunity to make opening remarks but will be given time for closing statements."The peacock net's productionMore than 300 NBCU staffers are in Miami. The debate stage is "dominated by 600 square feet of screens displaying a wraparound image of the White House," Grynbaum wrote. "Slim Plexiglas lecterns, emblazoned with the presidential seal, stood in a tight semicircle, a concession to the crammed slate of candidates."Too many moderators?"NBC's decision to include five of its own people also crowds the stage," Bauder wrote in his preview piece. Lester Holt and Savannah Guthrie will lead the overall event. The teams of Guthrie and Jose Diaz-Balart and Chuck Todd and Rachel Maddow "will moderate an hour each night, with Holt and Guthrie a constant presence. Some debate experts wonder if this will hurt the event's flow and cost opportunities for conversational follow-ups."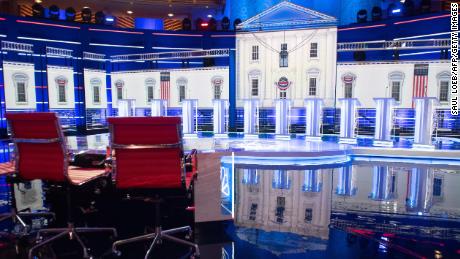 The stage is seen prior to the first Democratic primary debate of the 2020 presidential campaign season at the Adrienne Arsht Center for the Performing Arts in Miami, Florida, June 26, 2019. The Maddow factorRe-upping Sarah Ellison's Washington Post story from the other day: "MSNBC is both a news channel and face of the Resistance. How will that impact the Democratic primary debate?"Ellison wrote that Rachel Maddow's presence on stage is "somewhat" controversial and is the subject of criticism from Sean Hannity et al. And she noted that NBC officials stand up for Maddow: NBC News executive Rashida Jones said she's "first and foremost a journalist. It's not her first rodeo. She did this before in 2016 and has been pretty successful in this area."Coverage notes and quotes– BuzzFeed News editor Ben Smith's brand new column: "The rules of debate spin are changing. And the media is losing control." He says "this is the first presidential primary in a mature social media world…"– Washington Post's Erik Wemple tweeted: NBC "received 1,200 media credential requests" for the debate and issued 700 credentials…– Second screen strategy? The CBS News streaming service CBSN says it'll be airing "real-time analysis and fact-checking live" during the debate…– The question in the Drudge Report's headline: "How nasty will it get?"Post-show specialsAfter each debate, CNN will be live with analysis all night and into the morning. On Fox, Shannon Bream, Ed Henry and Bret Baier will anchor post-game coverage from 11 p.m. until 1 a.m. ET. MSNBC's coverage will also run from 11 til 1, and will be led by Brian Williams and Nicolle Wallace, featuring Chris Hayes, Lawrence O'Donnell and Chris Matthews. And "Morning Joe" is in Miami with a live audience on Thursday and Friday mornings.Up for debate?Let's take a step back. How important are these debates, really?In this FiveThirtyEight chat about the debates, Clare Malone put it this way: "Presidential debates are not real debates. They are chances for candidates to slot in their talking points. They are pseudo-events — PR opportunities manufactured by parties and news organizations to provide turning points and tension during a long slog. They are only meaningful because we decide to give them meaning."On a related note, here is Harry Enten's analysis for CNN.com: "When primary debates really matter (and when they don't)"Will Trump live-tweet?That's one of the wild cards that past debate producers didn't have to consider. Per the New York Times, NBC does not have "a specific contingency plan for that." Jones told the newspaper: "Anything that happens before and during the debate, we put through the same news lines of, 'Is this worth incorporating into the conversation?'"Apple's "candidate guide"On Wednesday morning, ahead of debate night, the company announced a new feature in the Apple News app called a "candidate guide," with basic facts, bios and positions on key issues.The guide is "curated by the team of Apple News editors," using info from a variety of news providers, from CNN to Axios, Vox to Fox. Here's my story about it…Tweet of the dayNPR's Scott Detrow witnessed John Hickenlooper arriving at the debate site and being asked by a security staffer "Are you here to pick up press credentials?" Hickenlooper responded: I'm a candidate."Later in the day, after Detrow's observation went viral, Hickenlooper tweeted: "Last time, we elected the most famous candidate. Let's try something new."
Source Link:
https://www.cnn.com/2019/06/26/media/nbc-democratic-debate-ratings/index.html
[-0.279588]
Comments
comments