(CNN)CNN contributors weigh in with short takes on the third night of the Republican National Convention's biggest moments and speeches. The views expressed in these commentaries are those of the authors.
Frida Ghitis: With America in unprecedented crisis, Republicans stay in the bubble of deception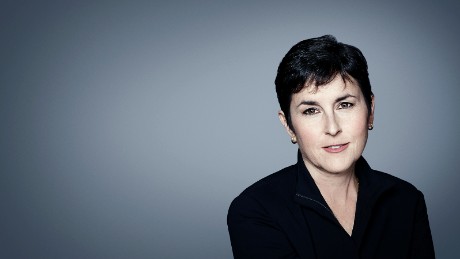 Frida GhitisAs America's 2020 dystopia barreled ahead, the Republican National Convention offered its version of alternative facts, a bubble containing a phony reality where President Donald Trump is a champion of women's equality, a protector of health care benefits, a defender of pre-existing conditions coverage, and a man of immeasurable compassion. The reality-distortion scenery was gradually constructed by a series of women offering testimony that was, to put it mildly, at odds with the man we have seen over the past four years; the man who to this day is still suing to get rid of Obamacare without putting forth a much-promised replacement; at odds with the man who has shown us how he feels about women's equality not only from the days of the Access Hollywood tape, but from his interactions with women reporters, legislators, and others; at odds with the man we have seen, who acts as if he were constitutionally incapable of feeling empathy for the almost 180,000 Americans who have died of coronavirus and their loved ones. The woman who gave us the term "alternative facts" in the earliest days of this administration, counselor to the President, Kellyanne Conway, had her parting shot before leaving the White House, helping to weave that tableau of deception, describing a kind, supportive, competent president. Read MoreSpeakers painted that Oval Office paragon of virtue as an alternative to the Democrat's candidate, Joe Biden, who they claimed would bring chaos to America. While Republicans proceeded in their bubble, in the real world, America is facing the worst social unrest in decades. The RNC may warn of mayhem under a Democratic administration, but it is in the Trump presidency that two men were killed last night in Wisconsin, allegedly by a heavily-armed White 17-year old, during protests that have raged into arson and destruction of property. This is Trump's America now. Not Biden's. As RNC speakers waxed enthusiastic about Trump's talents, in the real world, about 1,000 Americans die from coronavirus every 24 hours, adding to the endlessly climbing toll, in large part because of Trump's mismanagement of the crisis. It seemed only fitting that the Republican convention unfolded under the bright lights, with the waving flags and the fancy dresses, while a monster hurricane roared toward the US gulf coast through the night, preparing to batter an already pummeled population. After all, it is 2020 in America, a year of national calamities of barely-believable proportions; a year of unspeakable human suffering, with Trump's RNC backers, in their bubble, making the case for four more years of this presidency. Frida Ghitis, a former CNN producer and correspondent, is a world affairs columnist. She is a frequent opinion contributor to CNN, a contributing columnist to The Washington Post and a columnist for World Politics Review. Follow her on Twitter @fridaghitis.Roxanne Jones: You can't find Kristi Noem's America on any US map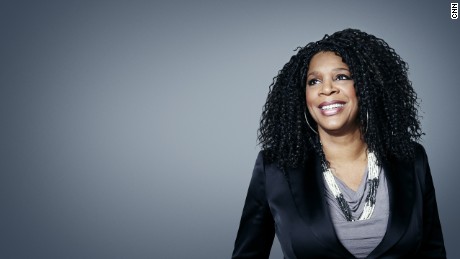 Roxanne Jones Surreal. That was what it felt like to listen to speakers like South Dakota Gov. Kristi Noem, who opened night three of the Republican National convention, gushing over America's excellence.Governor, tell me, where exactly is that America?While the governor talked about our nation's greatness, telling us, "I believe America is an exceptional nation founded on three principles — equality, freedom, and opportunity," our nation's streets were again erupting in protest over the police shooting of yet another unarmed Black man in Kenosha, Wisconsin. This time, it was Jacob Blake, a 29-year-old man shot seven times in the back, as his children watched terrified, nearby. Blake is now paralyzed, his family said. Federal investigators have launched a civil rights probe into the shooting.But in Noem's America, Blake — and all those unarmed Black men who have been killed at the hands or knees of police before him — barely register. Their pain, their family's pain, our pain, is invisible, of no importance. And all those NBA players, who walked off the court Wednesday, led by the Milwaukee Bucks who refused to play a playoff game, standing in protest of ongoing police violence and killings of unarmed citizens and injustice in America, they are all invisible. In a theme that resurfaced throughout the night, Noem told us that we all have a God-given right to freedom and equality. "Our party respects individuals based on who they are. We don't divide people based on their beliefs or their roots," she said reminding us the Constitution guarantees "the right to a fair and equitable criminal justice system."She then invoked the name of Dr. Martin Luther King Jr., as she spoke of a nation where people are judged "according to the content of their character and not the color of their skin," which felt irreverent in the wake of global protest movement considering those very rights have been denied to so many Black Americans who still face injustice at almost every turn.I was waiting for lightening to strike every time I heard this refrain. Surely, the spirit of King is weeping for us all today. I've traveled the nation and been awed by many things. But I have never found Noem's America. And I don't pretend to know how to get there. We can't ask Siri for directions. But I know we don't get there with our eyes closed, intentionally ignoring the pain and inequality that exists all around us.We get there with a clear vision, seeing one another, respecting one another, creating a nation where justice and equality are not just pretty words to put in a speech. We get there together, or, not at all. Roxanne Jones, a founding editor of ESPN Magazine and former vice president at ESPN, has been a producer, reporter and editor at the New York Daily News and The Philadelphia Inquirer. Jones is co-author of "Say it Loud: An Illustrated History of the Black Athlete." She talks politics, sports and culture weekly on Philadelphia's 900AM WURD.Charlie Dent: Trump campaign delivers a polished, incoherent message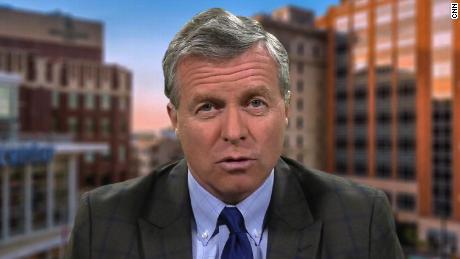 Charlie Dent Day one at the Republican National Convention will be forever remembered for Kimberly Guilfoyle's bizarre, dark and very loud screed. The evening was saved by solid, measured performances by Senator Tim Scott and South Carolina Governor Nikki Haley. Day two was marked less by notable speeches and more by a blatant, stunning abuse of office for nakedly campaign purposes. The granting of a pardon and presiding over a naturalization ceremony are important duties of any president. Performing these duties in the White House as part of a party convention is wildly inappropriate, shatters norms and violates ethics rules. Day three's program occurred under the shadow of protests and violence in Kenosha, Wisconsin and a Category 4 hurricane, Laura, bearing down in the Gulf. But the RNC's theme focused on the 100th anniversary of women's suffrage and civil rights. Kristi Noem, Kayleigh McEnany, Karen Pence, Kellyanne Conway, Elise Stefanik and Lara Trump delivered largely positive remarks in an attempt to signal to women that Donald Trump cares about them and is worthy of their votes. Strong appeals by African American speakers on school choice and prison reform were meant to resonate on issues that matter to many people of color. There was, however, a glaring incoherence to the evening's message. On the one hand, some surrogates criticized Joe Biden and Kamala Harris for being anti-law enforcement and soft on crime. On the other hand, surrogates, like former NFL player Jack Brewer, criticized Biden for the 1994 crime bill that increased prison sentences and Harris for being a tough on crime prosecutor as San Francisco District Attorney and California Attorney General. Well, which is it? Are Biden and Harris tough on crime or soft on crime? They can't be both simultaneously. It feels like the Trump campaign is struggling to find a consistent, clear and compelling message to define their opponents. Vice President Pence performed as expected as a willing supplicant to his boss, driving home themes of support for the military and veterans. He aggressively attacked Biden on foreign policy, China, immigration, abortion, socialism and law enforcement. He spoke, too, on the economy, the Second Amendment and the right to life — throwing lots of red meat to the base. Moreover, the vice president spun as best he could the administration's Covid-19 response, which by virtually any metric has lagged behind every developed country. Overall, Night 3 of the RNC was a conventional, polished and measured performance… meant to appeal to the base. Charlie Dent is a former Republican US congressman from Pennsylvania who served as chairman of the House Ethics Committee from 2015 until 2016 and chairman of the House Appropriations Subcommittee on Military Construction, Veterans Affairs and Related Agencies from 2015 until 2018. He is a CNN political commentator.Sarah Isgur: The convention doesn't aim to change minds, just get voters to the polls
Sarah Isgur At the national level, if all Democratic and Democratic-leaning Americans and all Republican and Republican-leaning Americans voted, Democrats would always win. But, of course, that's not what happens. Why? Because some people are more reliable voters than others — and those people are more likely to vote Republican. This is why campaigns look at voters along two axes — who they are going to vote for and whether they are going to vote. Almost every political science study out there has found that there is very little campaigns can do on that first axis. Even with undecided voters, campaign's efforts to influence their decision are rarely successful. But that second axis — voter turnout — is something campaigns have a lot of control over. Based on tonight's convention programming, it is clear the Trump campaign is trying to increase turnout among voters who are already willing to support the President. In 2016, roughly 90% of registered voters cast a ballot. That means there are 20 million people who were registered to vote that stayed home. Both campaigns are trying to use their 4 nights to get that number up to 93% or 95% among voters who already like their candidate.By this metric, the Biden campaign's convention was successful. His favorability numbers increased even though his lead over the President stayed the same. But increasing enthusiasm with voters who already support a candidate is the first step toward turning a registered voter into a likely voter. The Trump campaign isn't trying to increase his likeability — he won in 2016 as the most disliked candidate in history. Instead, they focused Wednesday night on increasing his 10 point lead over Biden on who is best able to handle the economy reminding his voters why the prospect of a Biden presidency should scare them into voting, and giving Trump-sympathetic voters permission to vote for him . Tonight wasn't about changing minds, it was about motivating them to vote. Sarah Isgur is a CNN political analyst. She is a staff writer at The Dispatch and an adjunct professor at George Washington University's School of Media and Public Affairs. She previously worked on three Republican presidential campaigns and graduated from Harvard Law School.Elliot Williams: Republicans put forward Black speakers while hiding the GOP's true policies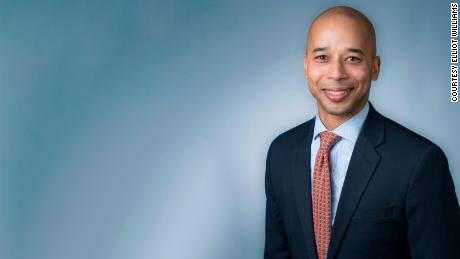 Elliot WilliamsYou could watch this year's Republican National Convention and come away believing that there are only two types of Black people.There are the frightening, spectral ones you never see, but who you are made to recognize as a persistent threat to a peaceful, suburban, and — I'll say it — White way of life. For instance, one need not strain to hear fear-mongering in Tuesday's comments from Mark and Patricia McCloskey—the couple who waved guns at Black Live Matter protesters passing by their St. Louis mansion– chock-full of tired winks and nods about "a neighborhood near you" being besieged by "low quality apartments," and "chaos and violence." It is all reminiscent of the President's own not-even-trying-to-be-subtle comments, replacing his dog whistle with a Sousaphone recently in a tweet on the same subject.And then there are the Black people who seem to land prime speaking roles at the convention. Safe, telegenic, often with a compelling, up-from-the-bootstraps story that affirms basic conservative platitudes: God and personal merit – good; affirmative action and handouts – bad. The convention has reinforced a narrative that there is a certain kind of Black person who is welcome to a seat at the conservative table: one who doesn't cause trouble or pose a threat to White people. (Having lived a long time as a fellow Black man, I am quite confident that Senator Tim Scott would never be invited to another Republican convention had he dared take the scorched-earth tone of Donald Trump Jr. in his remarks.)Put another way: how could a party that is trying to stoke racial division and has a standard bearer with a history of shamefully racist rhetoric possibly be racist? They had Daniel Cameron speak! And he even made a reference to not being in chains!What the convention makes clear is that in its desperation to appeal to suburban Whites, today's Republican party is trying to have it both ways. First, they are capitalizing on the fears of the threats posed by an increasingly diverse America. Meanwhile, they are trying to, ahem, whitewash their own diversity problems by trotting out a meticulously selected group of Black speakers to make White voters feel less guilty about the racist goods they are being sold.The 1988 election introduced America to Willie Horton and the notion that racial fear and resentment can be used to win elections. By the look of this year's convention, it's clear that Republicans are still trying; they're just getting more creative about convincing you that they're not.Elliot Williams (@elliotcwilliams) is a CNN legal analyst. He is the host of the "Made to Fail" podcast and a principal at The Raben Group, a national public affairs and strategic communications firm.SE Cupp: What McCain, not Trump, did when a hurricane barreled toward the Gulf during his RNC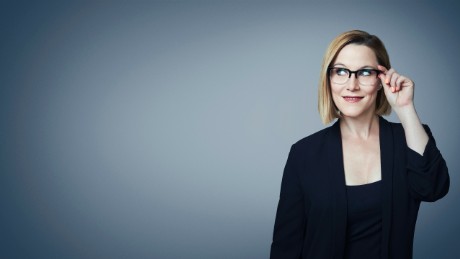 SE Cupp Twelve years ago, I was in St. Paul, Minnesota, for the Republican National Convention. Some may not remember, but Arizona Sen. John McCain, who would receive the nomination, canceled almost the entire first day of his own convention. A hurricane was barreling down on the Gulf Coast. He told reporters, "we have to do away with our party politics and act as Americans."Instead, McCain turned much of that day into a giant fundraiser for victims of Hurricane Gustav.Today, two years and one day after McCain passed, the Republican National Convention carried on despite a hurricane barreling down on the Gulf Coast; despite civil unrest in Kenosha, Wisconsin. over the police shooting of a black man in the back; despite the death of almost 180,000 Americans to Covid-19.No one would expect President Donald Trump to put the country before himself. That the convention is carrying on is not at all surprising. But watching tonight as few speakers even mentioned the Covid pandemic, as some speakers exploited the unrest in inner cities to fearmonger, as they praised and fawned over the President, the one who turned his back on Puerto Rico in the aftermath of a devastating hurricane, it reminded me of 2008, when Republicans knew how to put country before party. What a difference a president makes.SE Cupp is a CNN political commentator and the host of "SE Cupp Unfiltered." Scott Jennings: Pence strikes the perfect note on his big night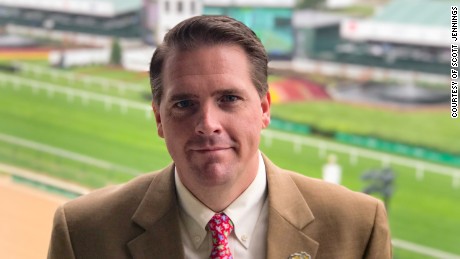 Scott Jennings With one day to go before President Donald Trump's speech accepting his nomination, it hit me just how monumental this week is. The Trump campaign is riding a really good convention, chock full of solid policy contrasts that have reframed the race in a helpful way. A massive hurricane bears down on the Gulf Coast, giving the Trump administration a chance to competently handle a weather crisis. And violence on the streets of Kenosha, Wisconsin — which Vice President addressed in his remarks Wednesday night — is the latest flashpoint in a growing debate over public safety.If you believe that Trump is behind, which most polls indicate, you should be looking for things that could change the trajectory of the race. And any of these three could. Combined, they give Trump a powerful opportunity to fully own the national conversation as the Biden campaign looks on. Pence smartly mentioned the hurricane, promising a full federal response to the coming destruction. And on the unrest in Kenosha and other cities, his remarks were pitch perfect."Last week, Joe Biden didn't say one word about the violence and chaos engulfing cities across this country. Let me be clear: the violence must stop — whether in Minneapolis, Portland, or Kenosha. Too many heroes have died defending our freedoms to see Americans strike each other down. We will have law and order on the streets of America. President Trump and I know the men and women that put on the uniform of law enforcement are the best of us. They put their lives on the line every day."And then he nailed the line Republicans will use for the rest of the campaign: "The American people know we don't have to choose between supporting law enforcement and standing with African American neighbors to improve the quality of their lives, education, jobs and safety."The idea that Republicans can tell the difference between people who truly want peace and anarchists who want to burn it all down –in contrast to a Democratic Party that, Republicans argue, has coddled violent rioters — is a bell that will be rung multiple times through Election Day. That's a commonsense attitude on public safety that will sell with swing voters. Scott Jennings, a CNN contributor, is a former special assistant to President George W. Bush and a former campaign adviser to Sen. Mitch McConnell. He is a partner at RunSwitch Public Relations in Louisville, Kentucky. Follow him on Twitter @ScottJenningsKY.
Source Link:
https://www.cnn.com/2020/08/26/opinions/rnc-night-three-commentary-roundup/index.html
400 Bad Request
Request Header Or Cookie Too Large
Comments
comments