Denise Turner Roth served as administrator of the General Services Administration from 2015 to 2017, during the Obama administration. She is president of U.S. Advisory Services at WSP, a global engineering and professional services company. The views expressed are her own. View more opinion articles on CNN.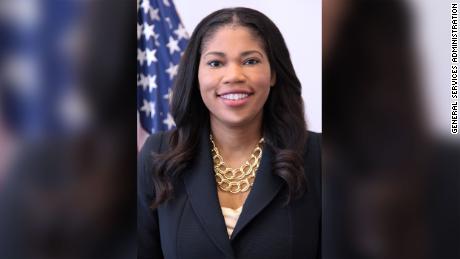 Denise Turner Roth
(CNN)The General Services Administration is a lesser-known federal agency, but it plays a critically important role in keeping things stable and orderly as a new president replaces an outgoing one. The Presidential Transition Act of 1963 gives the GSA administrator wide discretion to "ascertain" who won a presidential election. Once that determination is made, the transitioning between administrations begins.
I was the GSA administrator under President Barack Obama. On the day after the presidential election in 2016, I ascertained that Donald Trump had won. My determination was based on several factors: a review of the results reported by every state, the major news organizations that called the election for Trump, Trump's clear margin of victory and the absence of voting irregularities or fraud.Once I gave the go-ahead, members of our administration were able to coordinate with President-elect Trump's team to ensure an orderly transfer of power. Pulling off a seamless presidential handover takes extraordinary effort. The federal government comprises some 100 agencies and some 3.5 million employees. None of them can start cooperating with a new administration until the GSA makes its official ascertainment. Nearly two weeks have passed since the nation's major news organizations called this year's election for former Vice President Joe Biden. But the GSA administrator, Emily Murphy, has not yet ascertained Biden's victory and the transition has not officially begun. I don't have any specific insight into Ms. Murphy's reasoning, but I worry about the implications of a stalled transition.Read More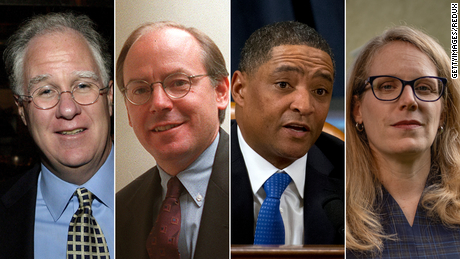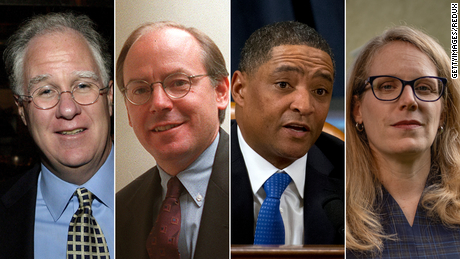 JUST WATCHEDBiden begins to build staff despite Trump impeding transitionReplayMore Videos …MUST WATCH
Biden begins to build staff despite Trump impeding transition 01:22As it is, the transition period barely gives enough time to prepare the incoming leadership. Every day lost sets the new administration further behind and can hamper its ability to effectively govern. This delay is particularly dangerous considering the ongoing coronavirus pandemic. The federal government must operate efficiently and smartly to see our nation through this difficult time.But with the transition in limbo, the Biden team can't get to work on tackling the pandemic. Operation Warp Speed, the Trump administration's plan to manufacture and distribute millions of vaccine doses, is reaching a critical stage. The Biden team needs to start having departmental briefings to be able to ensure a successful rollout of the vaccine. The transition team also needs access to staff at the Health and Human Services Department who have direct lines to the local health agencies that will play a key role in vaccine distribution. It needs to consult with Treasury Department officials over the implementation of future Covid economic relief. There are countless problems that can emerge from a transition delay, but surely the most urgent and tragic one is a crippled government response to a pandemic that has killed hundreds of thousands of Americans and sickened millions.The Clinton-to-Bush transition in 2000 was the last time a GSA administrator failed to make a swift ascertainment, but that was a consequence of a razor-thin election result that was uncertain for weeks. Mr. Biden, in contrast, is the clear winner and lawsuit after lawsuit challenging the results has been swiftly thrown out.Because of the compressed transition period in 2000, former President George W. Bush's national security team took longer than usual to assemble. The late ascertainment delayed the processing of security clearances for incoming officials, and key officials did not fill crucial roles until the spring and summer of 2001. In the 9/11 Commission Report, that shortened transition period was highlighted as a national security vulnerability. The current delay threatens to repeat that mistake.Get our free weekly newsletter
Sign up for CNN Opinion's new newsletter.
Join us on Twitter and Facebook
The GSA administrator has the latitude to make the ascertainment because the presidential transition is too important to be left to political games.Four years ago, I made the call to begin the transition just one day after the hotly contested election, and our outgoing administration did everything we could to prepare the government for President Trump.It is time once again to act, enabling democracy to move us forward and allow the federal government to coordinate with President-elect Biden and his team. The health and well-being of the American people depend on it.
Source Link:
https://www.cnn.com/2020/11/18/opinions/obama-gsa-administrator-transition-turner-roth/index.html
[0.942338,"positive"]
Comments
comments