Film studio 20th Century Fox removed a scene from its new movie "The Predator" after learning that one of its actors, Steven Wilder Striegel, was a registered sex offender.
In the sci-fi film reboot, which premiered at the Toronto Film Festival on Thursday, Striegel had a minor role in a scene as a jogger who hit on the lead character, played by Olivia Munn.
It was Munn who brought the actor's sex offender status to the studio's attention on Aug. 15, after learning of it herself, The Los Angeles Times first reported.
Striegel allegedly used the internet to pursue a 14-year-old girl for a sexual relationship. In a 2010 case, he pleaded guilty to two felonies — risk of injury to a child and enticing a minor by computer ― and served six months in prison.
"Our studio was not aware of Mr. Striegel's background when he was hired," 20th Century Fox told HuffPost in a statement on Friday, noting that when the studio learned of it, his scene was pulled within 24 hours.
Director Shane Black was a longtime friend of Striegel's ― and knew of his background, the Times reported. Black had previously brought him on for two other films of his, "Iron Man 3" in 2013 and "The Nice Guys" in 2016.
"I personally chose to help a friend," Black told the Times. "I can understand others might disapprove, as his conviction was on a sensitive charge and not to be taken lightly."
Later Thursday, after the Times report came out, Black then released a statement saying that he was "misled by a friend" and after learning more details of Striegel's actions, "I am deeply disappointed in myself."
"I apologize to all of those, past and present, I've let down by having Steve around them without giving them a voice in the decision," Black added.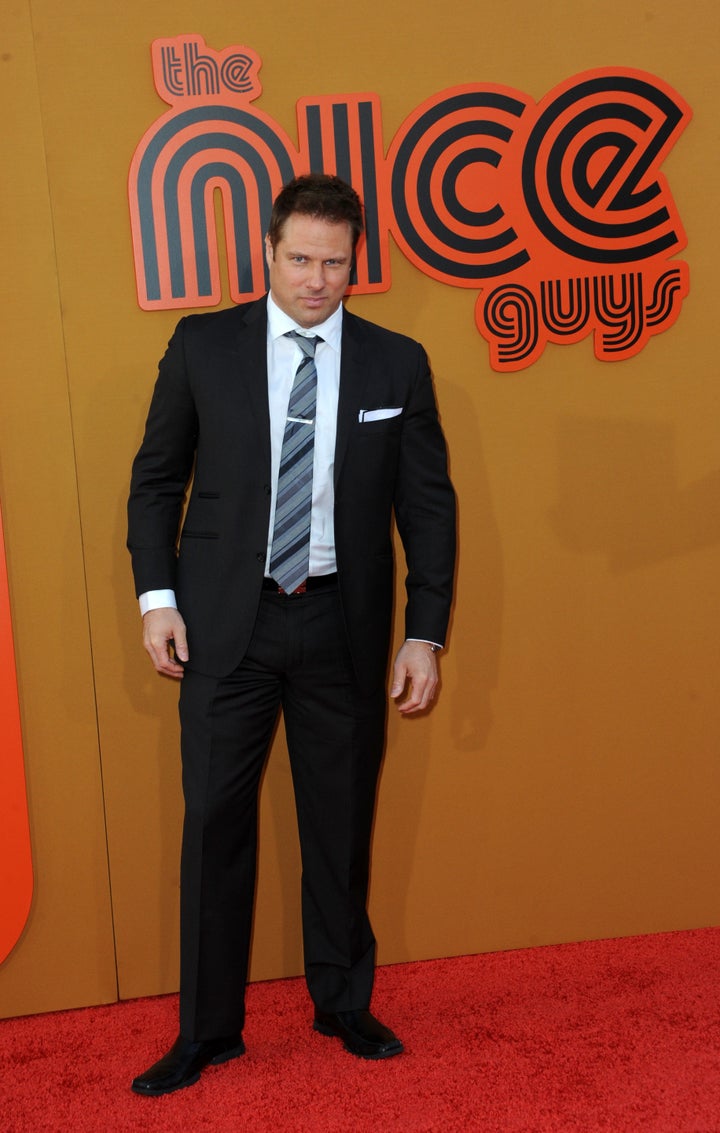 Albert L. Ortega via Getty Images Actor Steve Wilder Striegel at the Hollywood premiere of "The Nice Guys" in May 2016.
Munn told the Times that she found it "both surprising and unsettling that Shane Black, our director, did not share this information to the cast, crew, or Fox Studios prior to, during, or after production."
"However I am relieved that when Fox finally did receive the information, the studio took appropriate action by deleting the scene featuring Wilder prior to release of the film," she added.
"The Newsroom" actress was one of six women who accused Brett Ratner, a Hollywood producer, of sexual harassment and misconduct last year.
In addition to this statement, the @latimes also reported that Wilder said Shane was "aware of the facts" of his arrest. He made a "personal choice" to continually work with a convicted sex offender, but I didn't have a choice. That decision was made for me. And that's not okay. https://t.co/AHAyV19tJq
— om (@oliviamunn) September 6, 2018
The #MeToo movement called out abusers. But they're not the only ones in the wrong. Those who know about abuse and not only do nothing but continue to put abusers in positions of power are complicit. https://t.co/QngLCk9fzj
— om (@oliviamunn) September 6, 2018
Striegel told the Times that he had known Black for 14 years, "well before this incident," and that Black was "aware of the facts." He added that he was "quite certain that if he felt I was a danger in any way to have around, he would not have."
While court filings included allegations that Striegel's contact with the minor included kissing and touching over clothing, Striegel told the Times those were "groundless" and that "the only thing I was ever charged with were words in an email." He characterized the girl in question as a "distant relative."
The film opens in theaters Sept. 14. Neither Munn nor Black immediately returned a request for comment. Striegel could not be reached.
RELATED COVERAGE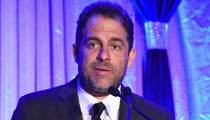 6 Women Accuse Hollywood Producer Brett Ratner Of Sexual Harassment Or Misconduct: Report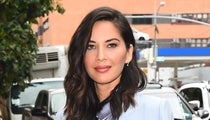 Olivia Munn Doubts Hollywood Will Truly Punish Sexual Assaulters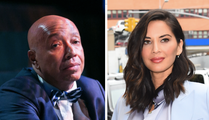 Olivia Munn Tears Apart Russell Simmons' Apology Over Sexual Assault Claims Download
Source Link:
https://www.huffingtonpost.com/entry/olivia-munn-the-predator-sex-offender_us_5b929647e4b0162f472ca914
[-0.655821]
Comments
comments