Dr. Abdul El-Sayed is a physician, epidemiologist and former health director for the city of Detroit. He is also a CNN political commentator. He is on the Advisory Board of Supreme Court Voter. The views expressed here are his. Read more opinion on CNN.
(CNN)The prospect of a third Supreme Court pick for President Donald Trump looms large following the passing of Justice Ruth Bader Ginsburg on Friday. In 2016, when President Obama nominated Judge Merrick Garland for the high court, Senate Majority Leader Mitch McConnell refused to even bring Garland up — arguing that, in an election year, it was only proper that he should wait for the will of the people. It was "about a principle, not a person," McConnell said back then.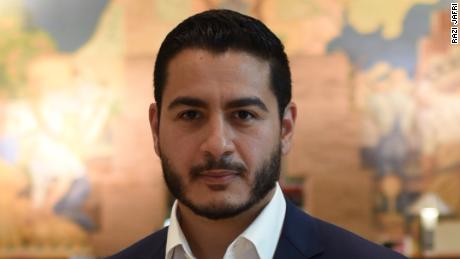 Abdul El-Sayed Now, predictably, McConnell has vowed that Donald Trump's nominee would get a vote. The stakes couldn't be higher. In the middle of a pandemic, a confirmation of one more Trump justice could end protections for Americans with preexisting conditions and kick millions off their health insurance. On November 10, the court is scheduled to hear arguments in California v. Texas, a case which could, yet again, decide the fate of the Barack Obama-era Affordable Care Act. Republican-appointed judges have already deemed it unconstitutional in a series of lower court rulings in 2018, setting up this appeal.Read More Obamacare survived its last Supreme Court battle by one vote, and the man who has spent years trying to destroy it now wants to hand-pick the successor of one of the five justices who voted to uphold it. If Trump's appointee is seated prior to November 10, it could mean the end of the law as we know it — and leave millions of Americans without healthcare in a pandemic. Alternatively, if the case is heard by an eight-justice court, a 4-4 split would render the lower court rulings valid, leaving a district court judge to decide which parts of Obamacare would be struck down. This could lead to a second set of appeals–taking the case back up to a Supreme Court that would presumably have been made whole by that point. Either way, it seems clear that healthcare is top of mind in choosing a potential successor. Trump's shortlist is littered with people who have spent years trying to get the Affordable Care Act overturned or repealed. The list is a stark reminder that he has spent his entire presidency trying to kick millions of Americans off their healthcare — and is continuing to do so even during a global pandemic that has taken the lives of almost 200,000 Americans. With millions being thrown off their private health insurance, this moment calls for more protections for people with preexisting conditions and public healthcare — not less. So, it goes without saying that ending the Affordable Care Act would be catastrophic for public health at any time, and even more so in the middle of a pandemic.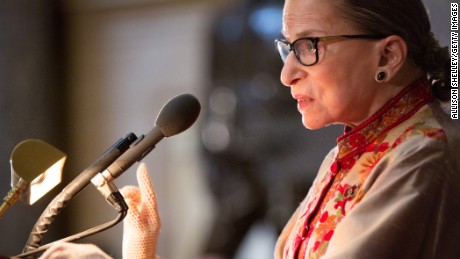 It is hard for me to contemplate the Supreme Court without Ginsburg More than 100 million Americans with preexisting conditions would lose legal protections that block insurance companies from denying them coverage. Tens-of-millions of Americans who rely on Medicaid expansion would have the rug pulled out from under them. Our healthcare system would be thrown into chaos at a time where it's already scrambling to save lives. The Administration has said repeatedly that any day now, Trump will be releasing a plan to keep his promise to cover everyone — and of course none has materialized. For people who pay a lot of attention to healthcare, it's something of a running joke. It's obviously true Trump does not have a plan to deliver on his promises. But in another sense, we do know what Trump's plan for health care is — he's said as much through his short list: It's to appoint Supreme Court justices who will empower the far-right and insurance companies to keep people from accessing the kind of care they need in the name of ideology and greed. We should hold him accountable for that plan and make sure he never gets to implement it. Trump's reelection strategy has included lying about his healthcare plan by pretending he supports protections for people with preexisting conditions. Trump knows that his party's plan to overturn the ACA was so toxic that it helped propel Democrats to victory in 2018. But the truth is that Trump's never stopped trying to end the law. Right now, the President is asking the Supreme Court to strike it down in its entirety — ripping healthcare from millions and ending protections for people with preexisting conditions. His Supreme Court shortlist released recently is a startling reminder that he's dead serious about doing that. And Justice Ruth Bader Ginsburg's untimely passing makes that all the more likely.Get our free weekly newsletter
Sign up for CNN Opinion's new newsletter.
Join us on Twitter and Facebook
Unfortunately, ending the ACA would be far from the only way Trump's Supreme Court shortlisters could destroy American healthcare. The people on his list are also profoundly hostile to reproductive rights. There's no reason to believe they will not follow through on Trump's promise to end the protections of Roe v. Wade. The next 40-some days will be some of the most consequential in American history. Beyond fighting to replace a President whose actions have helped perpetuate and deepen the worst pandemic in modern history — Democrats must now unite to protect the Supreme Court seat held by a lioness for equal rights to protect basic access to healthcare during this pandemic.
Source Link:
https://www.cnn.com/2020/09/20/opinions/scotus-trump-nominee-aca-el-sayed/index.html
[0,"neutral"]
Comments
comments