New York City is preparing for some 8,700 nurses to possibly go on strike Monday, impacting emergency room triage at between three major private hospitals. 
Politico reported that the New York City Office of Emergency Management was organizing an "interagency situation room" to kick off virtually and in person at 6 a.m. Monday to monitor citywide hospital operations in real time and direct the flow of ambulances. In preparation for the strike, hospitals were also reportedly organizing patient transfers, though it's unclear how many were moved. 
In its latest 11:30 a.m. ET Sunday briefing, the New York State Nurses Association, a union of representing 42,000 members across the state, said after a day of bargaining at Montefiore and Mount Sinai Morningside and West Saturday, no new tentative agreements were reached. 
"Mount Sinai Hospital management walked out on the last bargaining session and avoided the table and their responsibility to bargain in good faith on Friday and Saturday," a press release said. "Today, Mount Sinai agreed to meet with NYSNA nurses, and all three hospitals will be at the bargaining table."
NEW YORK'S FIRST LEGAL WEED SHOP OPENS, OFFICIALS HOPE BUDDING INDUSTRY WILL BE TAX REVENUE BOOM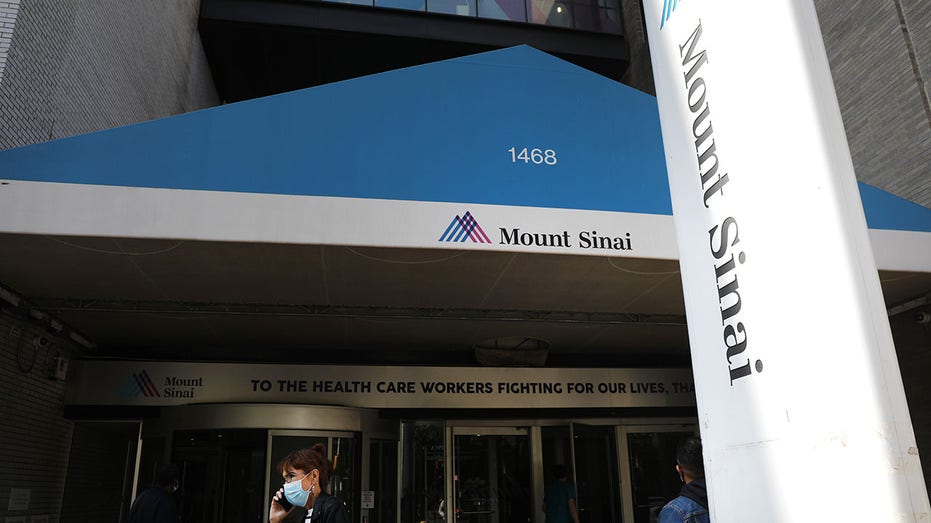 Thsi file image shows people walk outside of Mount Sinai Hospital in Manhattan, on September 22, 2020 in New York City. (Spencer Platt/Getty Images / Getty Images)
About 8,700 nurses at three New York City hospitals – Montefiore Bronx, Mount Sinai Hospital, and Mount Sinai Morningside and West – will strike on Monday morning if agreements cannot be reached, the union said. 
The looming strike went from possibly affecting five hospitals to just three after BronxCare Health System and Flushing Hospital Medical Center reached tentative agreements with the nurses Saturday and Friday respectively.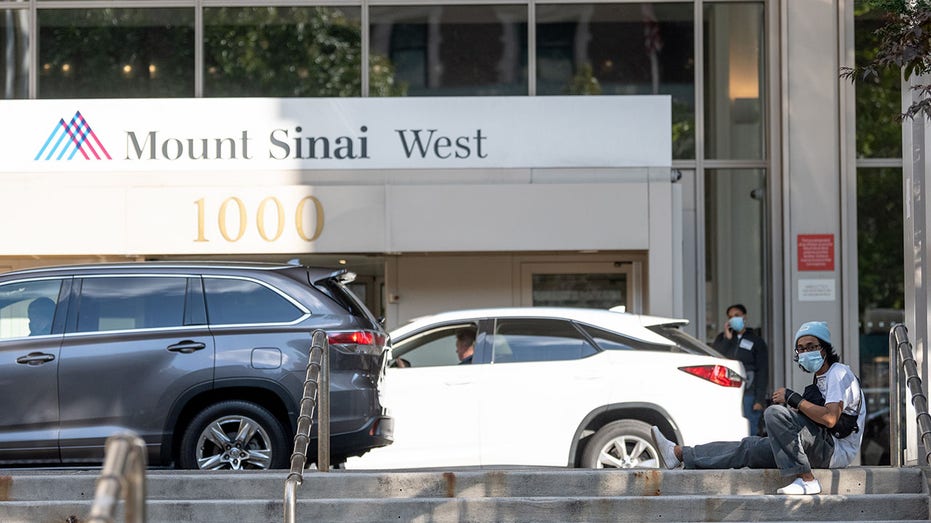 Thsi file image shows a man wearing a mask sits on the steps outside Mount Sinai West Hospital as the city continues Phase 4 of re-opening following restrictions imposed to slow the spread of coronavirus on September 23, 2020. (Alexi Rosenfeld/Getty Images / Getty Images)
The tentative agreement for Flushing, where approximately 470 nurses work, includes a full ratio-based safe staffing grid, improved staffing arbitration and enforcement, a three-year contract with salary increases of 7%, 6%, and 5%, and preservation of NYSNA healthcare and pension benefits. 
Similarly, BronxCare and The Brooklyn Hospital Center reached tentative agreements that will improve safe staffing levels and enforcement, increase wages by 7%, 6%, and 5% each year of their three-year contract, and save their healthcare benefits, according to the union. Nurses at BronxCare had planned to strike starting Monday if an agreement could not be reached.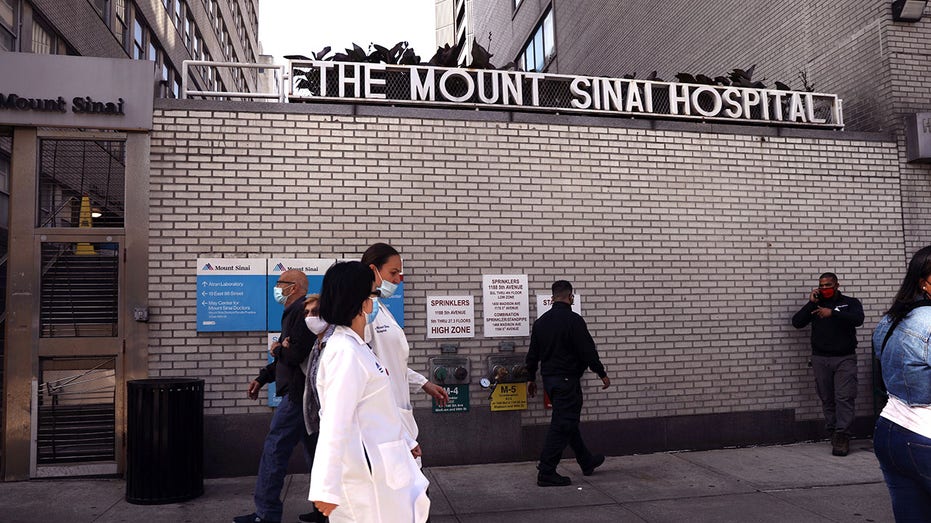 This file image shows people walk outside of Mount Sinai Hospital in Manhattan on September 22, 2020 in New York City. ( Spencer Platt/Getty Images / Getty Images)
Ken Raske, president of the Greater New York Hospital Association, told Politico that he personally briefed New York City Mayor Eric Adams and New York Gov. Kathy Hochul on the possible strike. The FDNY is implementing contingency plans to reroute ambulances, and NYC Health + Hospitals reportedly will utilize emergency strategies amid an expected increase in patients from the private facilities. 
GET FOX BUSINESS ON THE GO BY CLICKING HERE
Mount Sinai Hospital and Mount Sinai West reportedly began transferring 13 infants treated in their neonatal intensive care units to other hospitals Friday in preparation for the nursing strike.
Source Link:
https://www.foxbusiness.com/politics/new-york-city-preps-8700-nurses-strike-impacting-emergency-triages-3-major-hospitals
Comments
comments