Karen L. Cox is professor of history at the University of North Carolina at Charlotte. She is the author of the forthcoming book, "No Common Ground: Confronting the Legacy of Confederate Monuments" (UNC Press, 2021). The views expressed in this commentary are the author's. Read more opinion on CNN.
(CNN)Last Thursday, New York Gov. Andrew Cuomo signed legislation prohibiting Confederate flags and other "symbols of hate" from being displayed or sold on state-owned property, including the state fairgrounds. The only exception is when such symbols appear in books or museums, where they may be used for "education or historical purposes."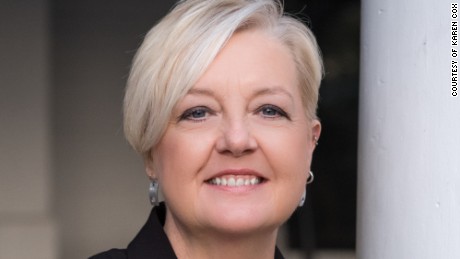 Karen CoxSignificantly, it is not a new development. Nor is it a symbolic gesture. Critics of the ban have called out the law as a violation of free speech. Those critiques overlook or dismiss outright a crucial point of history. The law has generated more than criticism — there is ongoing debate about the constitutionality of the law on free speech grounds — but that debate hasn't addressed the necessary historical context here. While many people primarily associate Confederate imagery, very often the battle flag, with White Southerners who have used them to intimidate African Americans in their fight for racial justice since the 19th century, the New York ban illustrates that the use of this emblem for similar purposes has found a home far beyond the borders of the former Confederacy.Cuomo and the backers of this measure aren't the first New Yorkers to recognize that the Confederate battle flag is a Northern problem, too. Read MoreAs I discuss in my forthcoming book, in the summer of 1963, civil rights activists from the Congress of Racial Equality (CORE) were picketing a White Castle in the Bronx when they were met by a large crowd of White teenagers, many of whom were photographed waving the Confederate battle flag. In response to what he described as this "hoodlum demonstration," Amos Basel, an attorney running for councilman at large in Manhattan, called for a city ordinance banning the sale or display of the Confederate flag except for use in museums. "The Confederate flag is a symbol of slavery of the Negro," as well as a "symbol of racism and segregation," Basel commented, adding that the flag used by the teens was being used to "incite people against the pickets."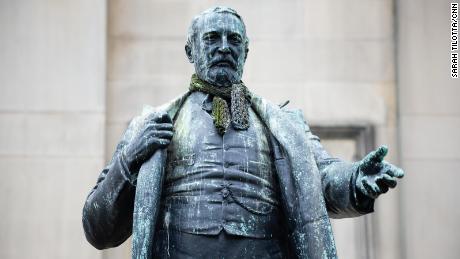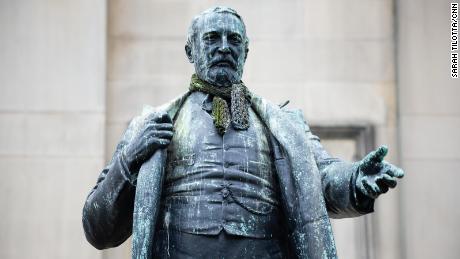 JUST WATCHEDLiverpool deals with strong US-based Neo-Confederate linksReplayMore Videos …MUST WATCH
Liverpool deals with strong US-based Neo-Confederate links 03:18While Basel's call for a city ordinance never materialized, later that year, Lloyd Dickens, state assemblyman from Harlem, went a step further and introduced a bill assessing penalties to the display of the Confederate flag. According to that bill, "A person who knowingly and willingly displays or shows the Confederate flag in a public space shall be guilty of a felony punishable by imprisonment for not more than five years or by a fine of five thousand dollars or both." Dickens, an African American, was responding, in part, to the violence that broke out in the Bronx. What began as a peaceful demonstration against segregation had been met by angry White youth who not only waved battle flags and donned Confederate kepis; one went so far as to wear a Klansman's hood. In sponsoring the legislation, the assemblyman cited the flag as a symbol of hatred and slavery that "is degrading to our democracy and is being used mainly by persons seeking to stir up bitterness and tensions." Many White Southerners excoriated Dickens for the bill; his office received numerous letters, along with postcards bearing the image of the flag. A person from Florida sent his wife a bumper sticker emblazoned with the battle flag along with a note that read: "This attractive sticker is for Mr. Dickens' auto." Lloyd Dickens' legislation failed to pass, but the bill's existence revealed the inroads Confederate symbols had made into the north, where resistance to civil rights was demonstrable. The truth of the matter is that some White Northerners were no different from Southern segregationists in this regard, as both deployed the battle flag to intimidate African Americans seeking racial equality through employment and voting rights.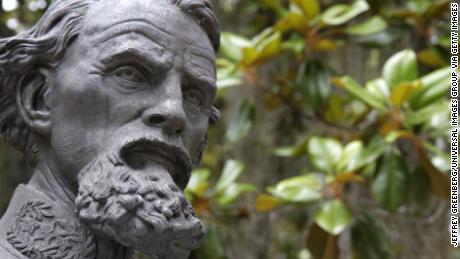 Wrestling with the ghost of a Confederate generalThe display of the Confederate flags in New York should not come as a shock nearly 60 years later. The racial divisiveness of the last year, highlighted by the Black Lives Matter protests that erupted after the police killing of George Floyd in Minneapolis, has been further stoked by debates over Confederate symbols — both monuments and flags. What was long thought to be a regional issue limited to states below the Mason-Dixon Line, came roaring to the national stage in 2015 with the murder of the Emanuel Nine in Charleston, South Carolina, by a young White nationalist whose reverence for Confederate symbols became the subject of discussion among GOP presidential candidates and led to the removal of the battle flag from state house grounds that July. Then in 2017, the Unite the Right rally, politicized these symbols once more. Among the White nationalists who arrived in Charlottesville under the pretense of defending the removal of a monument to Confederate general Robert E. Lee, were hundreds of White men who had no claim to Southern heritage even as they carried these banners in protest. The law furthers other state efforts to limit the sale of Confederate flags and related items; the state agriculture and markets commissioner signed a memo in 2018 that sought to limit the display of Confederate and Nazi imagery at fairgrounds. While no specific incident seems to have precipitated this latest measure, sponsored by State Sen. Alessandra Biaggi (D-Bronx, Westchester), the rising tide of White nationalism and the current movements to remove other Confederate iconography from public space are surely contributing factors. Get our free weekly newsletter
Sign up for CNN Opinion's new newsletter.
Join us on Twitter and Facebook
And that's the rub with the new law in New York. Those who display the Confederate flag, along with Nazi flags, do not do so because of any connection to some imaginary racist-free heritage. Such displays in the North and anywhere else, like those during the civil rights era, take direct aim at movements for racial justice. After Cuomo signed the bill, Biaggi said, "This bill allows New York state to lead by example and discourage the perpetuation of symbols that do not represent our values of justice and inclusion. Today we say no to hate." Those who criticize New York's law fail to challenge the notion that the Confederate flag, which has found White supporters far beyond the South's borders, is a symbol of racial hatred used to instill fear. Any legal challenges to the ban will not change that fact.
Source Link:
https://www.cnn.com/2020/12/23/opinions/new-york-confederate-flag-ban-cuomo-cox/index.html
Bad Request
Your browser sent a request that this server could not understand.
Size of a request header field exceeds server limit.
Comments
comments