Story highlightsKevin Love playing in 11th NBA seasonWas No. 5 pick in 2008 from UCLAWon championship with Cavs in 2016
(CNN)He may wear size-19 sneakers, but Kevin Love still has some big shoes to fill.
For the first time since arriving in Cleveland four years ago, Love is expected to play the role of Cavaliers' floor general — a position previously filled by a certain someone named LeBron James. Follow @cnnsport Now that the megastar has taken his scoring and leadership skills to the Los Angeles Lakers, Love will begin his 11th season as the Cavs No. 1 option on offense and a senior voice in the locker room.
Secure the ?!!! Congrats brother @kevinlove. Nobu Malibu or Wally's on you!!! ??‍♂️ ? ? ? ? ?
— LeBron James (@KingJames) July 24, 2018 "I think everybody has their own process as a leader, and I think for me it's ever-evolving," Love told CNN Sport earlier this month in a telephone interview. But this experience will be vastly different from his first go-around as a team leader with the Minnesota Timberwolves, who failed to make the playoffs in Love's first six NBA seasons.Read More"We didn't have that veteran, or guys who we could really look up to and learn from, whether it be on or off the floor," the says the 6-foot 10-inch forward of his time in Minnesota, where he averaged 26 points and 12.5 rebounds in his final season. "It seemed quite a bit like a revolving door; we never had that continuity."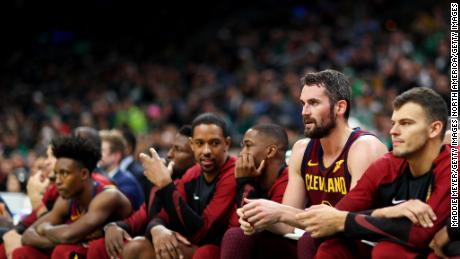 Kevin Love (second from right) went from team leader on the Minnesota Timberwolves to third option in Cleveland behind LeBron James and Kyrie Irving. He returns as the Cavalier's veteran voice and top scorer.'I've learned a lot by watching' Arriving in Cleveland at the behest of James, Love played on four finals teams in four years — including the 2016 squad that brought the first championship to Cleveland in 52 years — while watching one of the greatest motivators in team sports lead by example. "All four years in Cleveland, we were expected to win the championship," he says. "We had a personality who was a huge leader in LeBron James, who brought it every single day, who put his time in, and was very vocal, and continued to grow in his sense as a leader."I've learned how to follow on that end. I've learned a lot of leadership tendencies and qualities in watching him," he adds, including being "vocal and leading by example and being punctual."One more trait inherited from James was his willingness to reach out to teammates privately during the offseason to form personal relationships. James is famous for including current and former teammates like bestie Dwayne Wade in his offseason workouts, but the veteran privately reached out to Love after their first season together in Cleveland. It was a transitional year for the former UCLA man, who went from first scoring option in Minnesota to third wheel behind James and Kyrie Irving in Cleveland. Out of contract, Love was reportedly unsure of whether to stay in Cleveland or look to return to the West Coast.
Listen, I'm no @WojYahooNBA, but pretty sure I just stumbled on a Lebron / Kevin Love meeting. pic.twitter.com/d6cWe63zuy
— Jensen Karp (@JensenClan88) June 29, 2015 With that in mind, James organized a poolside meeting at Hollywood's Chateau Marmont hotel in the summer of 2015, where he reassured Love of his importance to the team.Ten days Later, Love inked a five-year deal with the Cavs. One year later the two clutched in glee during the final buzzer of a thrilling Game 7 of the NBA Finals in Oakland — where Love played a pivotal role. "I think that's something that is part of leadership as well," Love reflects, "trying to find players that fit with your culture, someone who is going to be a really key addition to who we already have, and who we want to build with. "That's a very special way, especially in the offseason, because you don't have much time to use to your advantage and better your team," he says, pointing to the Cavs' pre-season training in Miami as his time to bond with younger players. "Being away from Cleveland, (before) we go back to the grind, it's a very positive experience for us."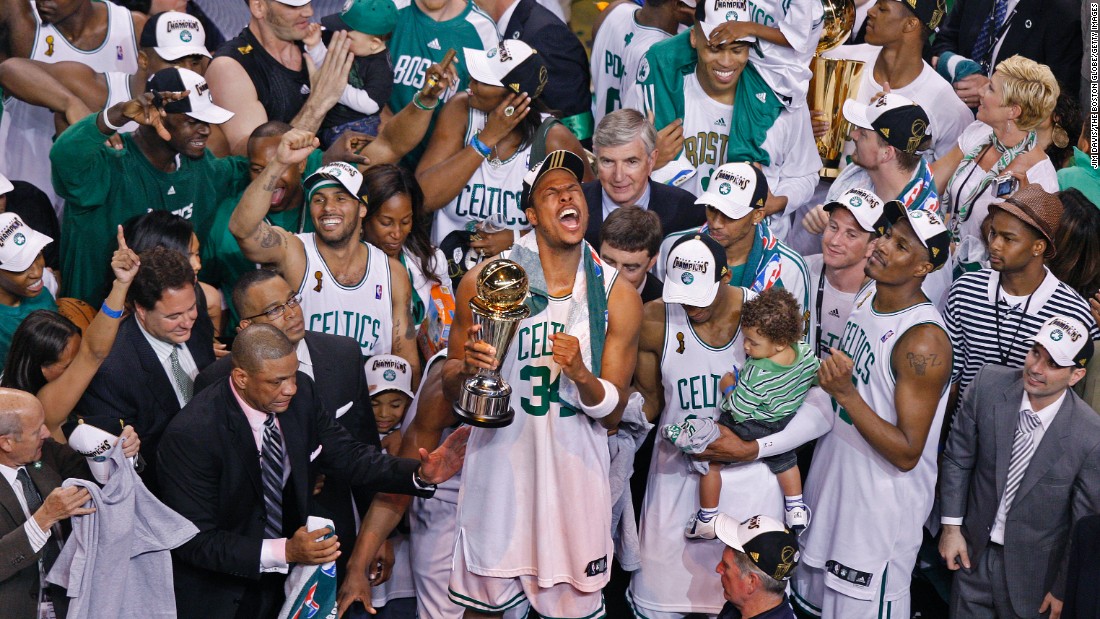 Photos: NBA Finals: The greatest recordsThe Boston Celtics celebrate after winning the NBA championship in June 2008. It was the 17th title for the Celtics — the most in league history. Take a look back at some of the greatest records set in the NBA Finals.Hide Caption 1 of 12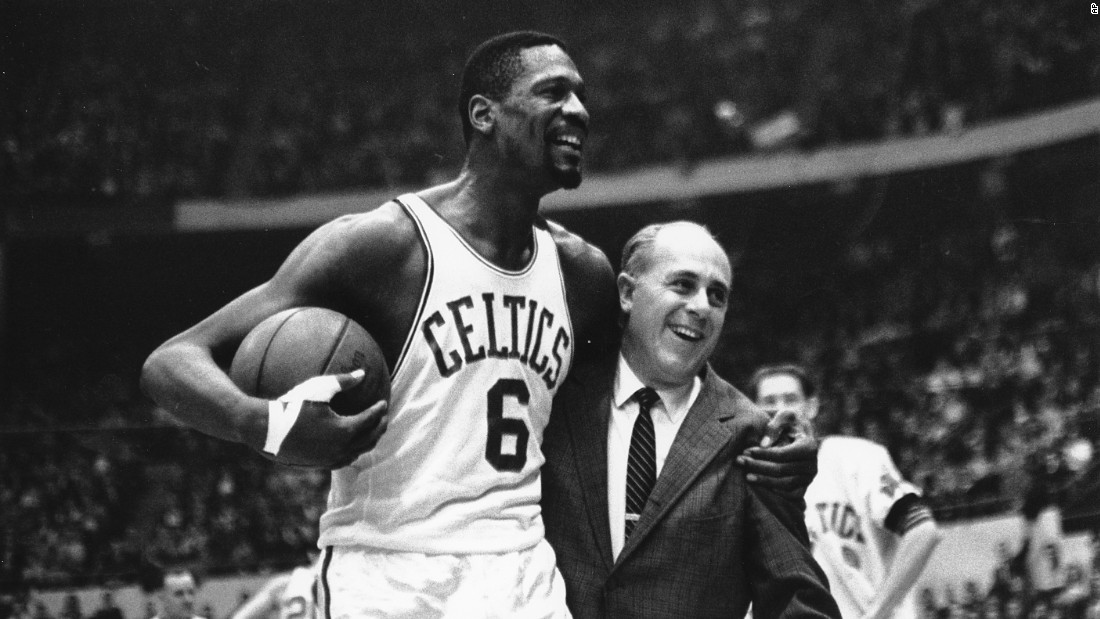 Photos: NBA Finals: The greatest recordsMost NBA titles (player): Bill Russell, seen here with legendary coach Red Auerbach, won 11 titles in his 13 NBA seasons. The big man won all of them with Boston, starting in 1957 and ending in 1969.Hide Caption 2 of 12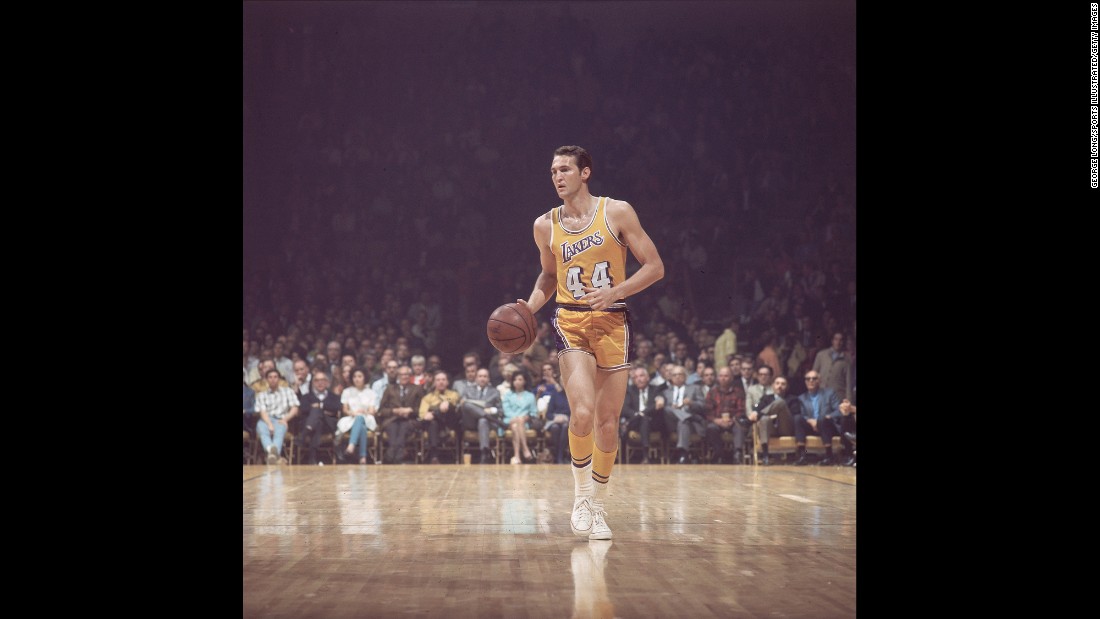 Photos: NBA Finals: The greatest recordsMost career points in the NBA Finals: Nobody's scored more than Los Angeles Lakers guard Jerry West, who put up 1,679 points over nine NBA Finals. West and the Lakers usually ran into the buzz saw that was Boston in the 1960s, but they did win a title in 1972. Fun fact: The NBA logo is a silhouette of West.Hide Caption 3 of 12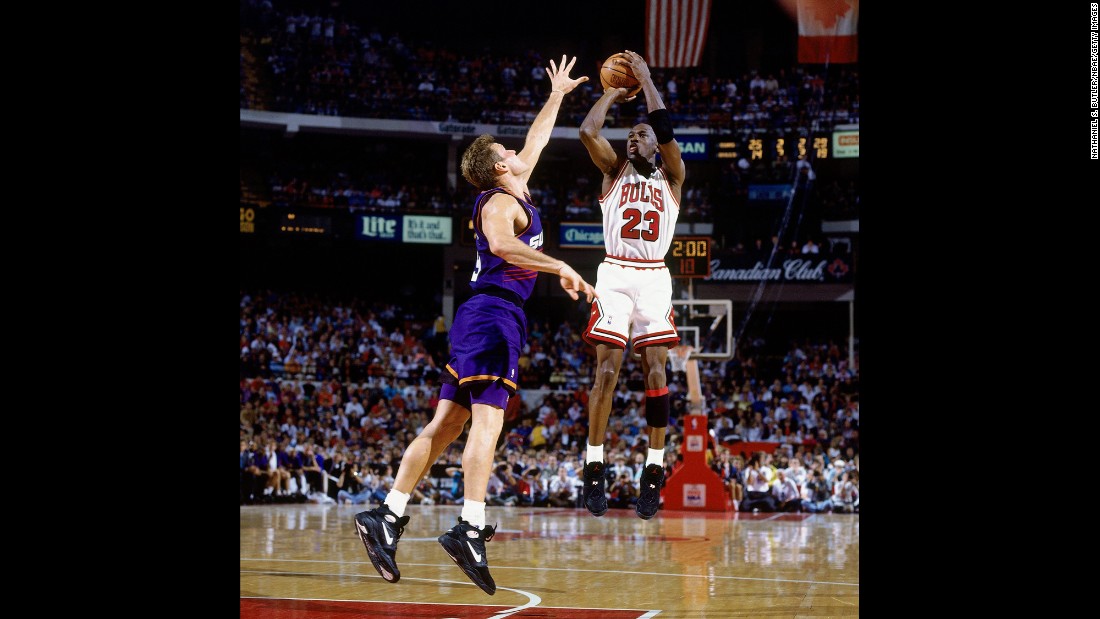 Photos: NBA Finals: The greatest recordsMost points per game in an NBA Finals series: Michael Jordan and the Chicago Bulls won six NBA titles during his career. But "His Airness" might have been at his peak in 1993, when he averaged 41 points in a six-game victory over Dan Majerle and the Phoenix Suns.Hide Caption 4 of 12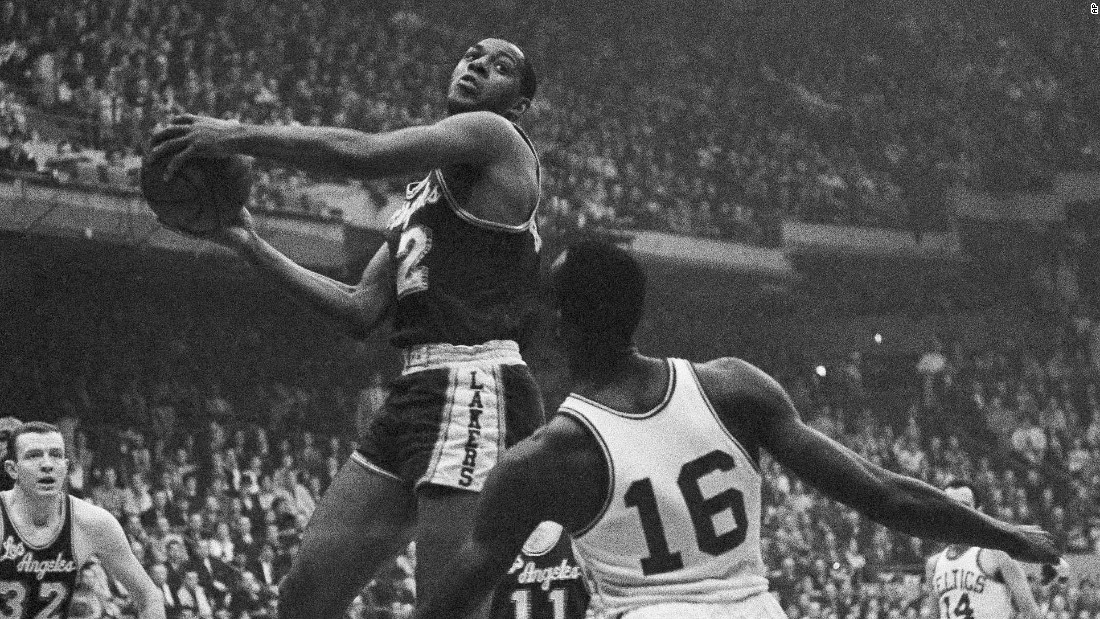 Photos: NBA Finals: The greatest recordsMost points in an NBA Finals game: The Lakers' Elgin Baylor scored 61 points during a Finals game against Boston on April 14, 1962. The Lakers won that game but went on to lose the series in Game 7, pictured here.Hide Caption 5 of 12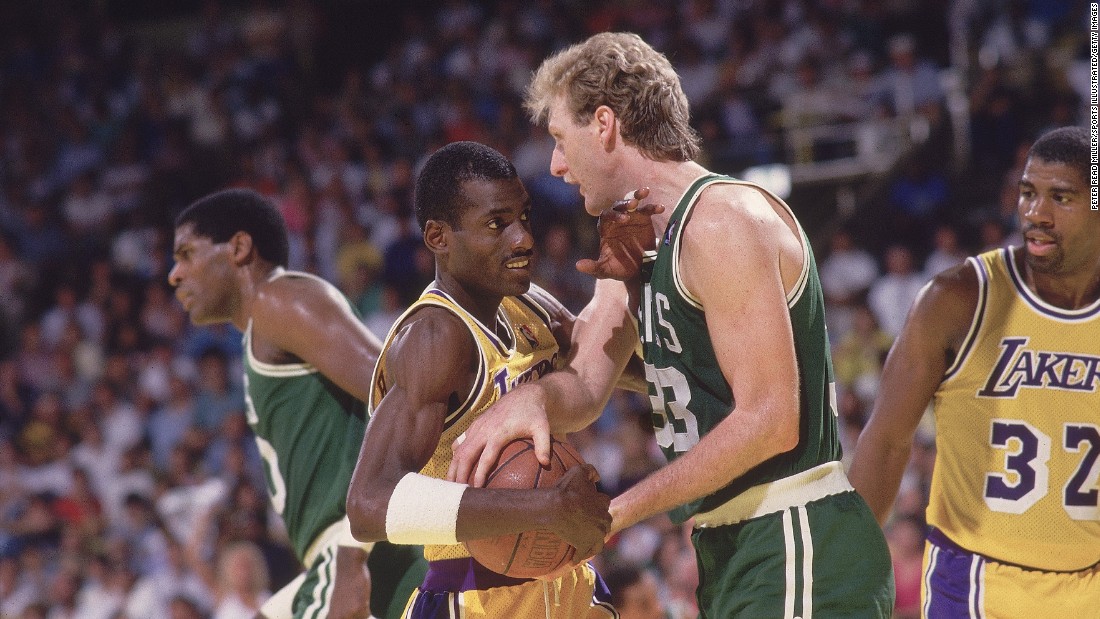 Photos: NBA Finals: The greatest recordsMost common matchup in the NBA Finals: The Boston Celtics and the Los Angeles Lakers have played each other 12 times in the Finals. The Celtics won the first eight meetings, but the Lakers broke the streak in 1985 and 1987, pictured here. The teams also split a pair of Finals in the 21st century. While the Celtics have a league-best 17 titles, the Lakers are right behind them with 16. The Chicago Bulls are the next closest at six.Hide Caption 6 of 12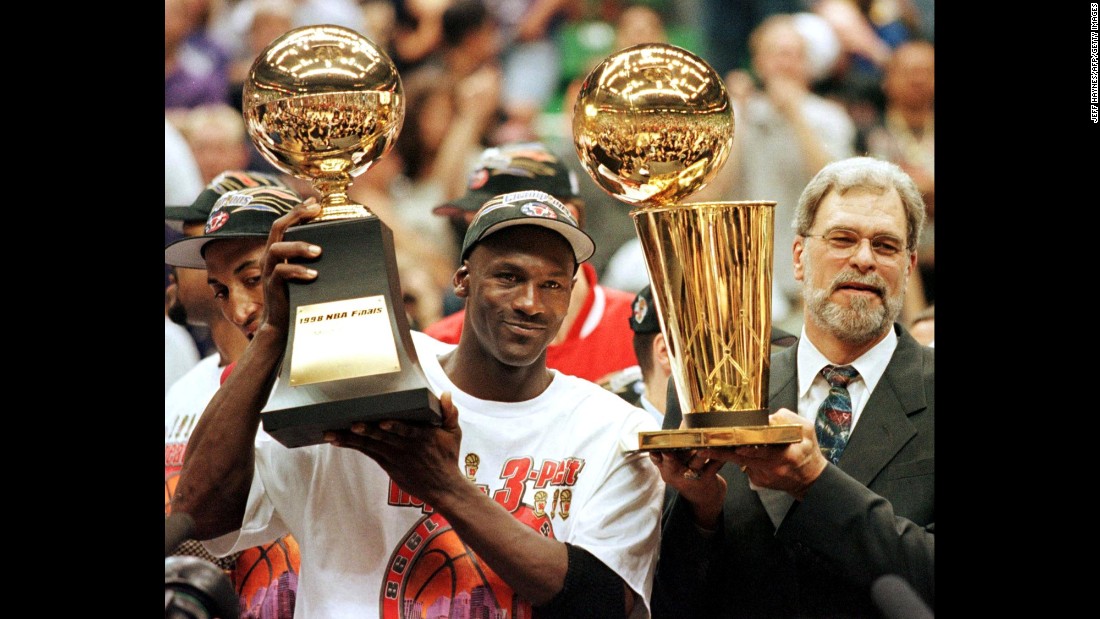 Photos: NBA Finals: The greatest recordsMost Finals MVP awards: Michael Jordan was named the Most Valuable Player for all six Finals he played in. The Bulls guard holds his 1998 award here next to head coach Phil Jackson.Hide Caption 7 of 12
Photos: NBA Finals: The greatest recordsMost 3-pointers made in an NBA Finals game: Golden State's Stephen Curry hit nine 3-pointers in Game 2 of the 2018 NBA Finals. He had 33 points as the Warriors took a 2-0 series lead over Cleveland.Hide Caption 8 of 12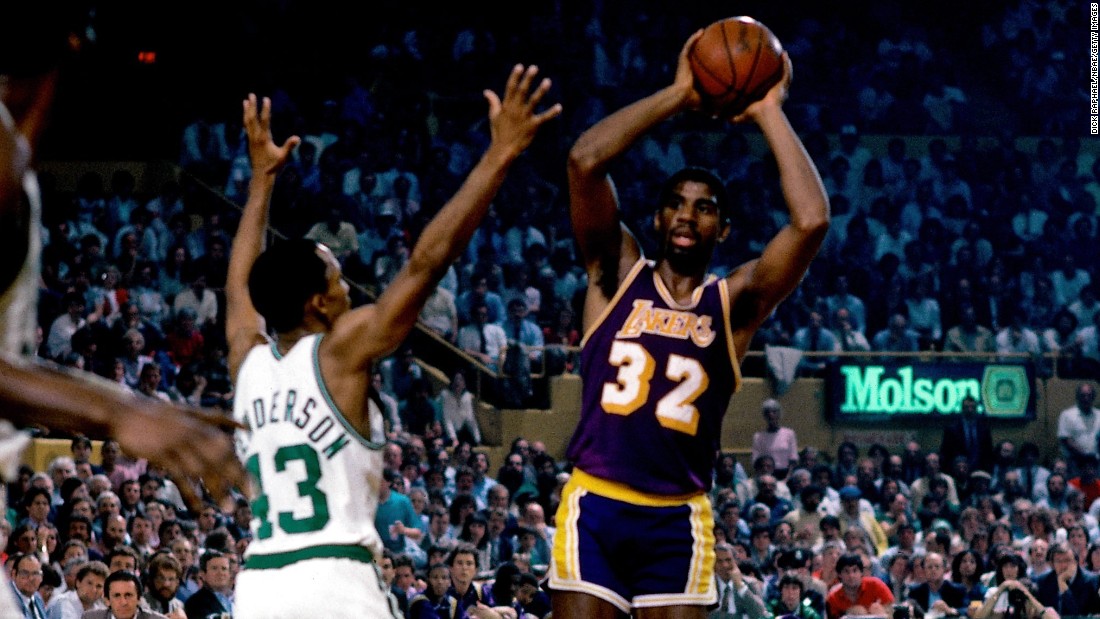 Photos: NBA Finals: The greatest recordsMost assists in an NBA Finals game: The Lakers' Magic Johnson had 21 assists in Game 3 of the 1984 NBA Finals. Boston won the Finals that year, but Johnson and the Lakers got their revenge one year later.Hide Caption 9 of 12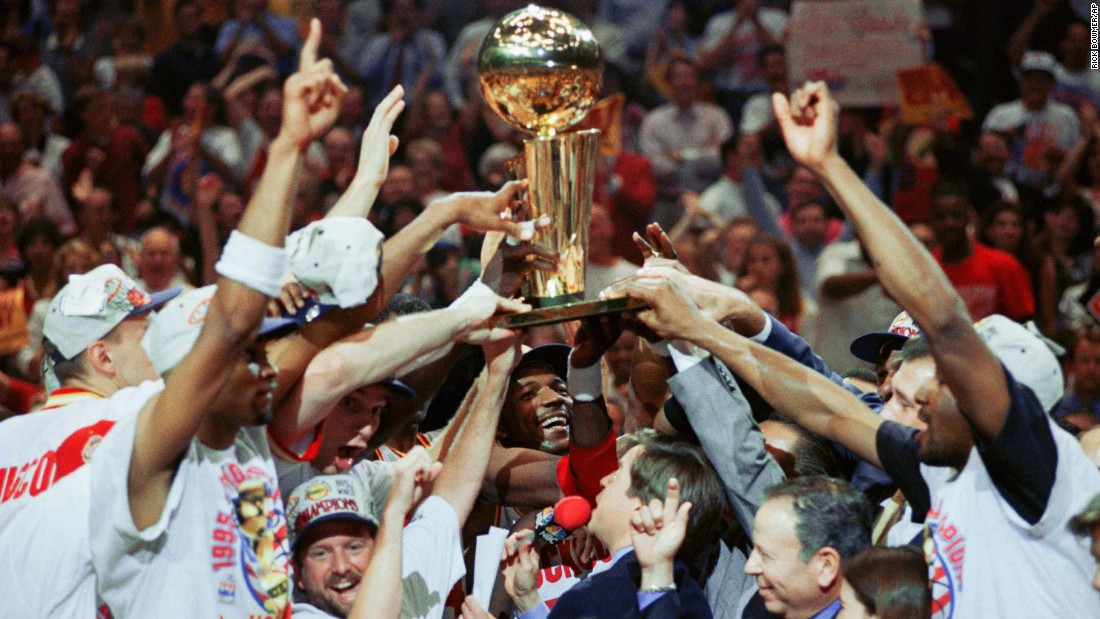 Photos: NBA Finals: The greatest recordsLowest-seeded team to win it all: The 1995 Houston Rockets — led by future Hall of Famers Clyde Drexler and Hakeem Olajuwon — were the Western Conference's sixth seed when they went on to win the title. The Rockets also won the championship in 1994.Hide Caption 10 of 12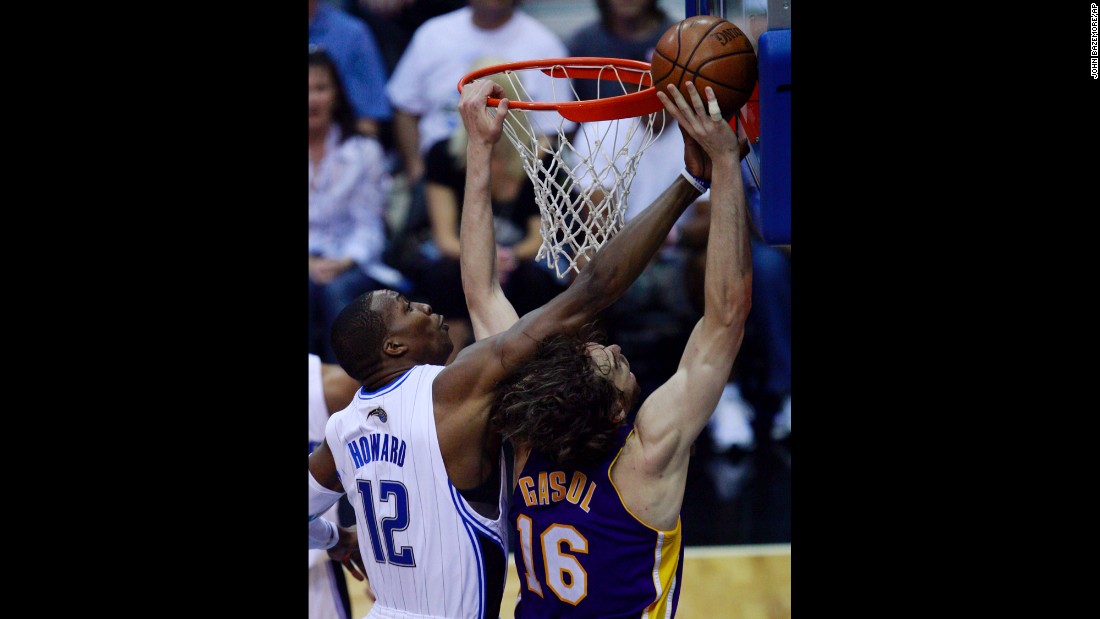 Photos: NBA Finals: The greatest recordsMost blocks in an NBA Finals game: Dwight Howard blocks a shot by the Lakers' Pau Gasol during the 2009 NBA Finals. It was one of nine blocks the Orlando center had in Game 4.Hide Caption 11 of 12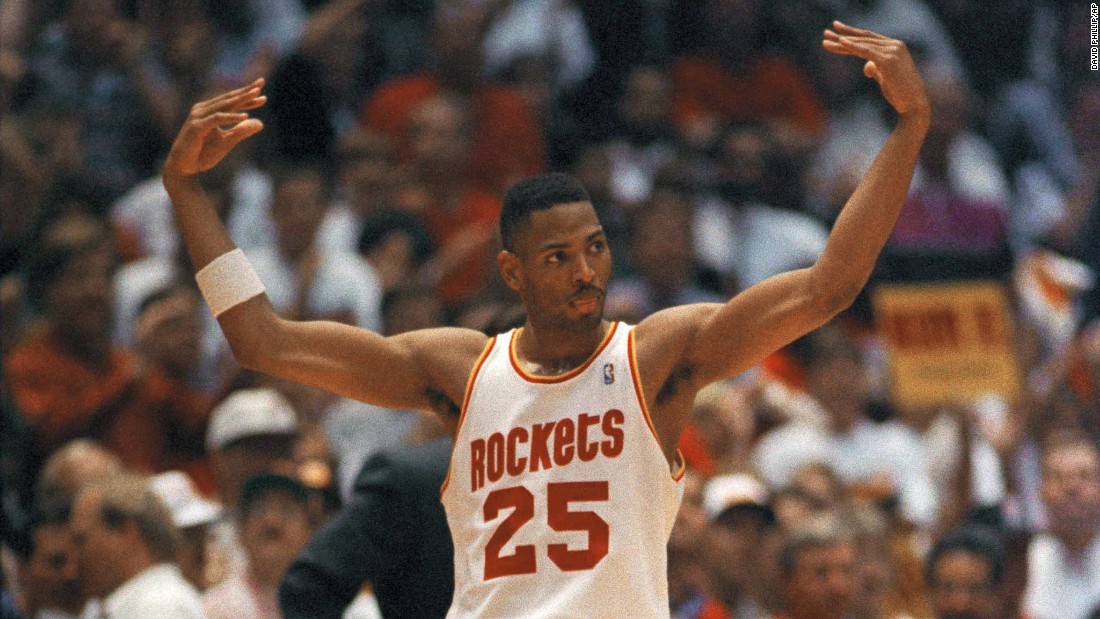 Photos: NBA Finals: The greatest recordsMost steals in an NBA Finals game: They called him "Big Shot Bob" for his clutch shooting, but Robert Horry was a fierce defender as well. Horry had a record seven steals in Game 2 of the 1995 NBA Finals. Horry won seven titles during his career: two with the Houston Rockets, three with the Los Angeles Lakers and two with the San Antonio Spurs. Only one other player — John Salley — has won NBA titles with three different teams. Hide Caption 12 of 12












'We have to be a bit grimy'The Cavaliers will launch their bid to reach their fifth straight NBA Finals in the team's opening game on Wednesday at Toronto. Fellow veteran Tristan Thompson recently challenged other Eastern Conference teams to dethrone the Cavs. "We're still four-time Eastern Conference champions, so until you take us down from that, teams ain't got much to say," he told reporters in the preseason. "Boston, Philly, they ain't got much to say."Realistically, however, expectations have been reset, and Love concedes that a playoff berth, which would require a top eight finish in the Eastern Conference, should qualify as a successful season. "Yes, I think only because people are expecting us not to make it," he says about the playoffs. "That's the expectation of the experts.He adds that apart from success in the wins column, success should be measured by building a winning culture shaped, in part, by the mentality ingrained in young talent like Larry Nance Jr., Sam Dekker and the four rookies currently on the roster. "It would take a huge step in a positive direction there, so I think that's success as well," he says, adding that sheer hustle will have to make up the slack from losing James this season and All-Star Irving to the Celtics in 2017. "We have to be a team that's going to be a little bit grimy," Love says. "We're going to have to go after every loose ball that we can, we're going to have to be the team that dives on the floor."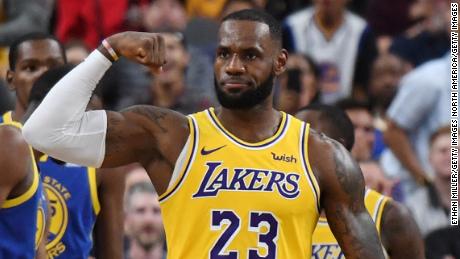 LeBron James: Keeping a billion-dollar body in shapeREAD: Meet the 320-pound doctor blocking for the NFL's top quarterbackREAD: Why NFL fans are tailgating in parking lots and skipping the gamesNo regretsAlthough Love played just one season of college hoops at UCLA before entering the 2008 NBA draft, 10 years later he stands by his decision to turn pro early. "I don't have any regrets about leaving," says the former No. 5 lottery pick, who grew up between California and Oregon. "I wish I could have stayed more because it's such a happy and carefree and joyous occasion being there at school."I wish it made sense to go back … but when the NBA is right there at arm's reach, it's hard to say no," he says."I'm very fortunate and very happy where I am now in my 11th year."
Source Link:
https://www.cnn.com/2018/10/16/sport/nba-kevin-love-life-after-lebron-james-int-sptl/index.html
[0.812614]
Comments
comments