(CNN)Naomi Osaka is greeted by a cascade of clicking cameras as she enters a packed interview room after losing in the third round of the French Open.
For the next 20 minutes, Japan's first grand slam singles champion opens up about dealing with pressure, the weight of expectation and her desire to win the calendar Grand Slam of all four tennis majors in the same year.
Have fun, enjoy life. pic.twitter.com/WYTUxf6pF9
— NaomiOsaka大坂なおみ (@Naomi_Osaka_) June 26, 2019 Although Osaka departed Paris at the same stage a year ago, pretty much everything else in life has changed for this shy 21-year-old. First there was the breakthrough US Open win against Serena Williams in September, a final notorious for the American's row with the umpire. To back it up, Osaka clinched victory in the Australian Open in January.Her multi cultural background, mixed with a powerful on-court game and outstanding results, have turned Osaka into a global superstar in just 10 months. Her commercial worth has sky rocketed. Read MoreREAD: Naomi Osaka can at least 10 majors, Li Na saysREAD: Why Osaka could be the next Serena WilliamsREAD: Roger Federer: The power and presence of $120 million man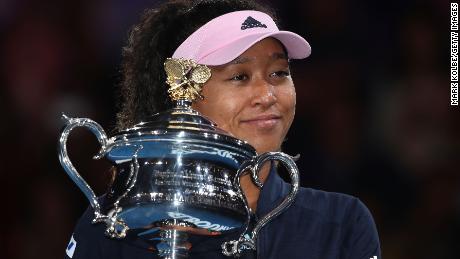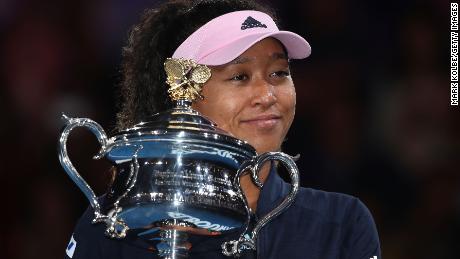 JUST WATCHEDNaomi Osaka: Tennis' next Serena Williams?ReplayMore Videos …MUST WATCH
Naomi Osaka: Tennis' next Serena Williams? 02:54$15 million a yearWith the Tokyo Olympics taking place in her home country next year, she may be on the way to becoming one of the world's top-paid female athletes. "The opportunity is there," Nigel Currie, a UK-based sponsorship consultant, told CNN Sport. "Tennis has really been screaming out for the last five or six years for someone to grab the mantle and become the face of women's tennis."And nobody has got a better opportunity than Osaka to do it. She's got the game, she has already won two grand slams, which is pretty good at her age, and is poised to go from strength to strength." Williams, the winner of an Open era record 23 major singles titles, is the world's highest-paid female athlete, earning $25 million in endorsements last year, according to Forbes. Currie, who has been in the business for more than three decades, estimated Osaka may earn as much as $15 million a year from endorsements alone.READ: 15-year-old makes history as youngest Wimbledon qualifier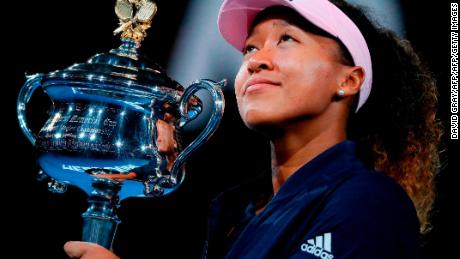 Osaka with the Australian Open trophy. 'Craziness came'The daughter of a Japanese mother and Haitian-American father, Osaka was born in Japan but moved to New York when she was three years old. She now lives in Florida with her parents, and her older sister Mari, who is also a tennis player. The Japanese general public first became aware of Osaka in March last year, when she won the title in Indian Wells, California, one of the biggest Tour events outside of the four majors.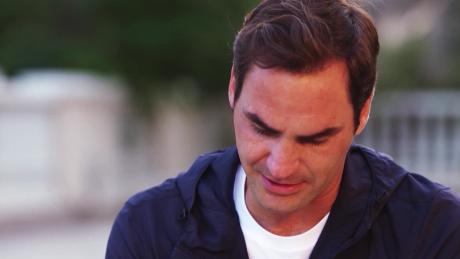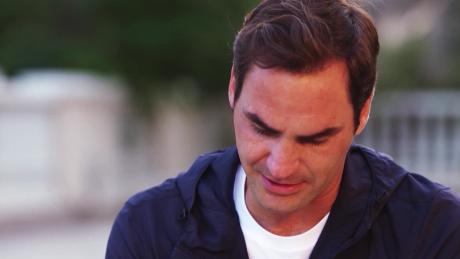 JUST WATCHEDTearful Roger Federer remembers late coach.ReplayMore Videos …MUST WATCH
Tearful Roger Federer remembers late coach. 03:21″That was the first time where she became not only a tennis icon or sports icon, but more like a kind of potential superstar," Akatsuki Uchida, a tennis journalist for Smash Magazine in Japan, said in an interview at Roland Garros. "And then the US Open came, and it's all of a sudden a huge media circus, craziness came." Although Osaka speaks Japanese, she usually answers questions from Japanese media in English. "There will always be people who would say if you don't speak Japanese then you are not Japanese," said Uchida. "But of course, we do understand, that at this point, her first language is English. She is the No. 1 and has a lot of possibilities to do many things … If she said something in Japanese, and that leads to some misunderstanding, it can cause a big problem."READ: Ashleigh Barty eyes Wimbledon glory from No.1 spotREAD: Nadal ready to conquer Wimbledon again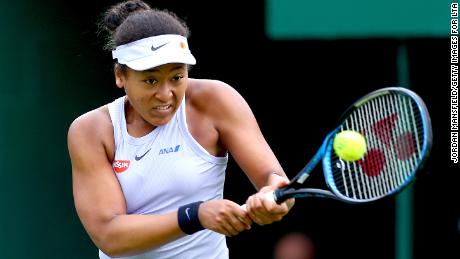 Naomi Osaka is a superstar in Japan. 'Icon of a new generation' Osaka's dramatic rise to world No.1 — she has since been usurped by Australian Ash Barty — means she can now barely walk the streets of Japan without getting ambushed. Given her multicultural background, this is a sign of the changing times in Japan. Since Shinzo Abe became Prime Minister of Japan, the world's third-biggest economy has more than doubled the number of foreign workers as its own population continues to age and shrink, according to a Bloomberg News report in May. "Naomi is an icon of a new generation in Japan, which is more diverse," said Uchida. "Of course, Japan is getting more open to foreign countries." READ: Wimbledon seedings confirm Nadal fears'Crazy mental strength'In his book "Strengthen Your Mind: 50 Habits for Mental Change" Osaka's former coach Sascha Bajin details the hype that surrounded his protege in the country of her birth after her success at Flushing Meadows. "Within days of Naomi winning the US Open, we flew to Tokyo for a tournament, and a week of craziness," Bajin writes. "Almost as soon as we landed, Naomi went straight into a huge press conference, with over 200 media, while the public welcomed her with flowers and open arms. All her sponsors were going to be there at the tournament, and I thought that she would feel pressure returning home to Japan, to play in front of her fans."
Osaka with Sascha Bajin after her victory in Indian Wells last year. Bajin needn't have worried: Osaka reached the final. "Once again, Naomi had shown her ability to deal with pressure," said Bajin, whose partnership with Osaka ended shortly after the Australian Open. "The media attention was big, and she constantly had people coming up to her at practice and between matches, but it was great timing, just after she had won her first Grand Slam. Naomi simply loved going home." Fellow Japanese tennis superstar Kei Nishikori also hailed Osaka's "crazy mental strength." "She is very calm, she tries very hard," Nishikori told CNN Sport in an interview at the French Open. "And she is a very funny person." Nike historyAlthough Osaka has won more than $11 million in prize money, according to the WTA website, the bulk of her future earnings is set to come from a host of lucrative sponsorships, which include Japanese racket maker Yonex, All Nippon Airways (ANA), broadcaster WOWOW, food brand Nissin, watch company Citizen and Mastercard. In April, Osaka signed a deal with Nike, joining the likes of Roger Federer and Serena Williams. But unlike them, Osaka is the only Nike athlete allowed to wear three patches from her existing sponsors (Nissin, ANA and Mastercard) on her tennis outfit, according to her management company IMG. Although Nike allowed Li Na, the first Chinese grand slam singles champion, to wear two different patches, Osaka is the only one with three. "Nike are prepared to be a bit more flexible because they clearly see her as a huge star," Currie said.
🍜🍜🍜🍜 pic.twitter.com/gYZJsbisxQ
— NaomiOsaka大坂なおみ (@Naomi_Osaka_) October 28, 2018 'Japanese essence'"With her unique heritage and background, you could make a case for her as one of the the world's most global athletes — relevant on every continent," Osaka's agent at management company IMG, Stuart Duguid, said in an email. "She plays under the Japanese flag and is therefore a superstar in Asia, she grew up in the US and holds the US Open title, she's revered in Australia where she holds another major title, and in Europe tennis is big business and at the forefront of sport twice a year, hosting half of tennis's majors."Osaka may be on a stellar trajectory, but she still has a "very Japanese essence," according to Uchida. "She is very down to earth, and the way she behaves, like when she bows, that looks really Japanese," said Uchida. "Every time, even during a match, when she gets a towel from a ball boy, she does like that [bows]. She is very polite, she shakes hands at the net and she always does like that [bowing]. "And that shows, even though she grew up in Florida, she definitely has Japanese roots."
Source Link:
https://www.cnn.com/2019/06/28/sport/naomi-osaka-profile-spt-intl/index.html
[0.546366]
Comments
comments