(CNN)Acting White House chief of staff Mick Mulvaney is on shaky ground in the wake of a bad week for President Trump, according to multiple sources with knowledge of discussions surrounding the whistleblower fallout.
The sources say the President is not upset with Mulvaney for the White House releasing the summary of his July 25 call with Ukraine's leader or the whistleblower complaint because he had been convinced that it was necessary. What Trump and other aides are frustrated with, according to the sources, is that Mulvaney did not have a strategy for defending and explaining the contents of those documents as soon as they were publicly released.One of the sources says it's not just the President, but also widespread frustration in the White House about the lack of a response plan to deal with the fallout after the release of the whistleblower complaint ignited more controversy surrounding the President. The sources say Mulvaney is taking the heat for that.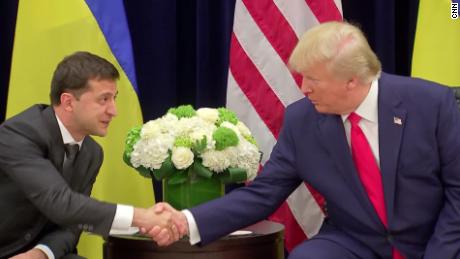 A readers' guide to fact-checking Trump's Ukraine controversyWhite House press secretary Stephanie Grisham said Saturday in a statement, "This story is manufactured palace intrigue.Read More"The fact is that President Trump and this Administration have done nothing wrong," the statement continued. "Why would we need to implement a strategy to explain the contents of a document we willingly released? Sounds to me like more anonymous troublemakers working to stir the pot for their own selfish reasons."The feeling among some working to contain the controversy is that some aides who pushed for a response felt Mulvaney was getting in the way of allowing it.The frustration over a lack of a response plan poured over into a series of meetings at the White House Friday between the President and top aides, including his personal counsel and White House lawyers, to figure out a strategy moving forward.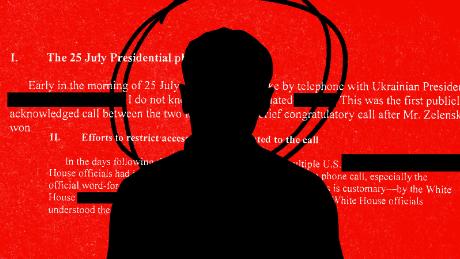 Trump's Ukraine scandal: Who's who?Sources caution that despite Mulvaney not being in a good place right now, the President may not be eager to fire Mulvaney anytime soon given the amount of tumult, even for a White House used to that. Mulvaney allies are dismissing the notion that he is in trouble."That literally has no basis in reality," said John Czwartacki, a senior adviser to Mulvaney.William Consovoy, who has been part of the Trump legal team on various issues, will continue to assist private Trump counsel Jay Sekulow in responding to congressional legal issues, one of the sources tells CNN. Consovoy did not immediately return a request for comment.In a statement to CNN, Sekulow says, "There is no war room being established. This is not a war. This is a skirmish. I am confident that our existing legal team will be in a position to respond appropriately to any developments."The reporting about Mulvaney comes weeks after Trump abruptly fired his then-national security adviser John Bolton. Trump's administration has been marked by a series of exits by high-ranking officials, and the President has already cycled through two White House chiefs of staff. Mulvaney has not lost the "acting" part of his title since stepping into the role after John Kelly left the post at the end of last year.The conservative former South Carolina congressman became the third chief of staff in less than two years to take on the task of running a White House besieged by a drumbeat of investigations. He took over just before Democrats took control of the House of Representatives, and before former special counsel Robert Mueller delivered his report on Russia's interference in the 2016 election. Mulvaney previously represented South Carolina's 5th District in the House of Representatives, where he rose to prominence as a founding member of the Freedom Caucus, a group of hardline conservatives.
Source Link:
https://www.cnn.com/2019/09/28/politics/mick-mulvaney-impeachment-inquiry-donald-trump/index.html
[-0.564039]
Comments
comments