(CNN)Austin's curvaceous Circuit of the Americas played out a MotoGP drama at the weekend with barely an emotional or theatrical stone unturned.
The race meeting had begun on a somber note, on Friday, with the official retirement of the late MotoGP champion Nicky Hayden's race number. The beloved American racer, who died after a training accident in 2017, was celebrated in a moving ceremony attended by his family alongside champions past and present.Hayden's father tearfully accepted a trophy emblazoned with his son's number, 69, and the rider's world championship winning Repsol Honda was reverently displayed in the paddock and then at the head of the grid.READ: Fire destroys entire fleet of electric bikes ahead of championshipRead MoreREAD: From a roar to a whirr — MotoGP goes electricProcessionThe MotoGP of the Americas has become something of a procession in recent years for Honda's current world champion, Marc Marquez.The Catalan is known as the King of COTA, and not without good reason. The 26-year-old has so dominated the meeting that he came to Austin in search of a record-equaling seventh consecutive win.For much of the weekend, that search looked as though it would bear fruit. Marquez stormed to pole position with a performance that left no one in any doubt that he would take some challenging.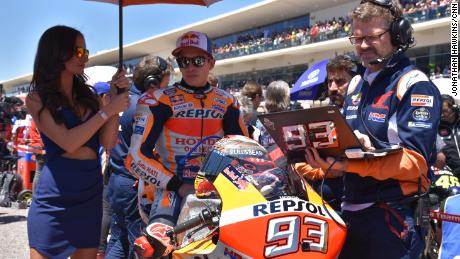 Marc Marquez, the King of COTA, lost his crown.Challenging was the word of the day during Saturday's sessions. Rain had been forecast, but the circuit was lashed with violent thunderstorms.Even after those subsided, fierce winds whipped along the track, threatening to lift some of the paddock's flimsier structures off onto the nearby Texan plains.One practice session was canceled, and the Australian rider Jack Miller described the conditions as 'scary' after qualifying.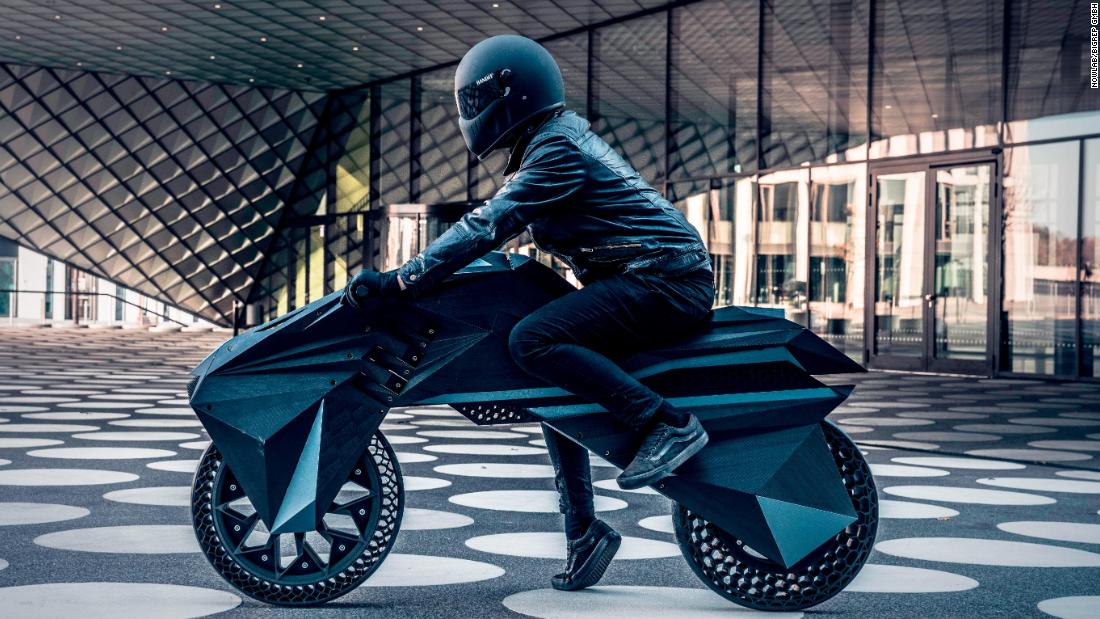 Photos: Glimpse into a green futureNo, this isn't a scene out of a sci-fi movie … it's the world's first fully 3D-printed, and functioning, electric motorbike.Hide Caption 1 of 6
Photos: Glimpse into a green futureDubbed "NERA" by NOWlab and BigRep, the companies which designed and printed it, the bike boasts several futuristic features.Hide Caption 2 of 6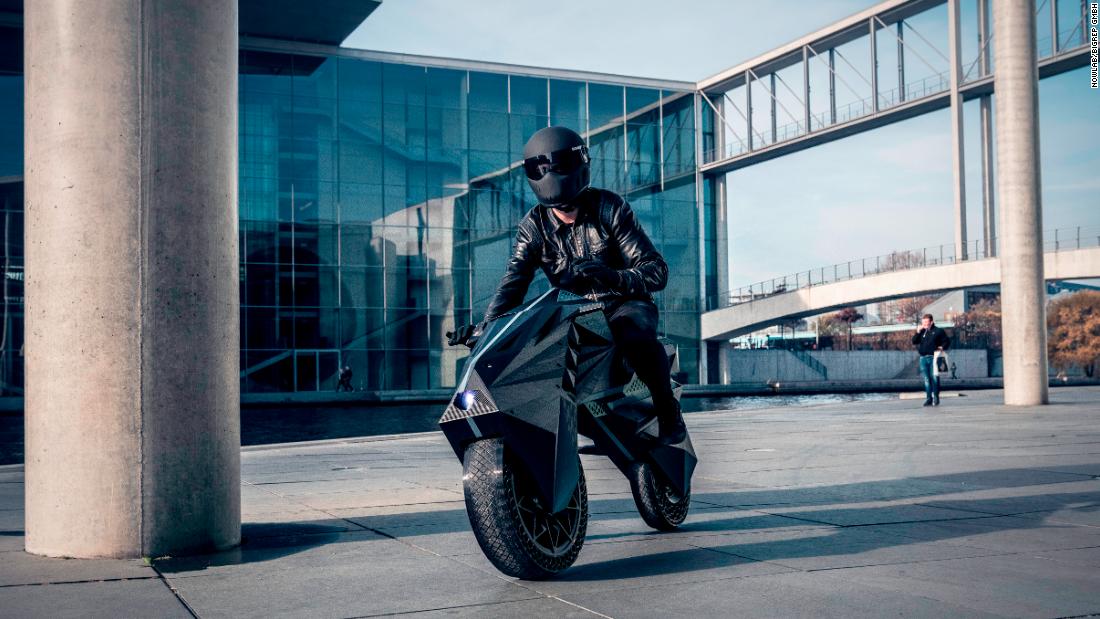 Photos: Glimpse into a green futureWeighing just 60kg, NERA features airless tires with customizable tread, customizable seat and chest rest and the visually striking rhomboid wheel rim.Hide Caption 3 of 6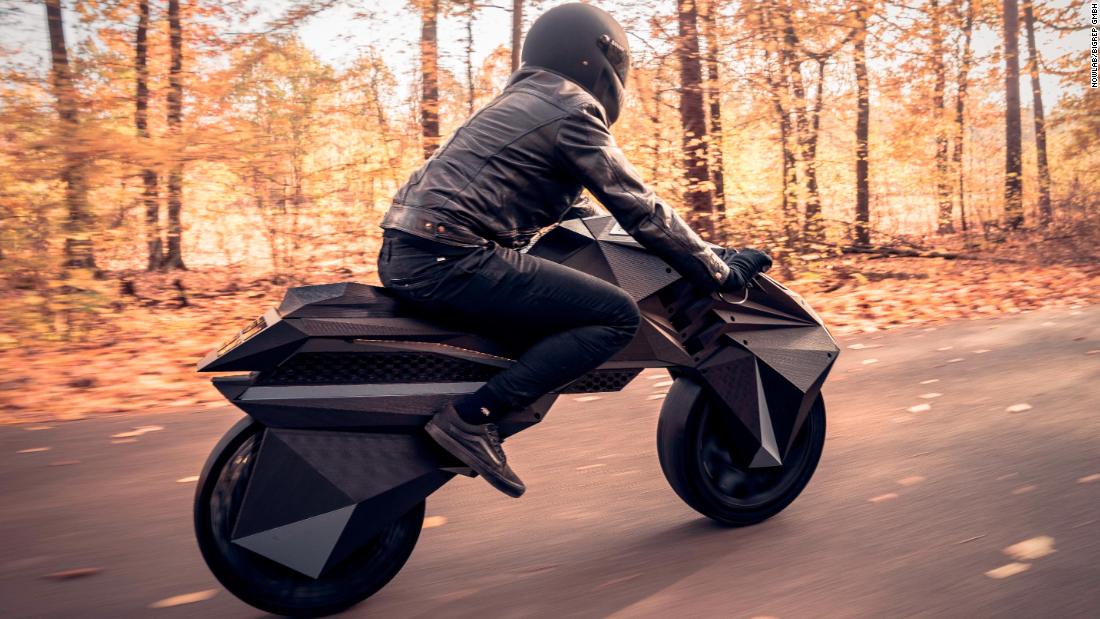 Photos: Glimpse into a green future"This bike and our other prototypes push the limits of engineering creativity," said Dr. Stephan Beyer, CEO and co-founder of BigRep.Hide Caption 4 of 6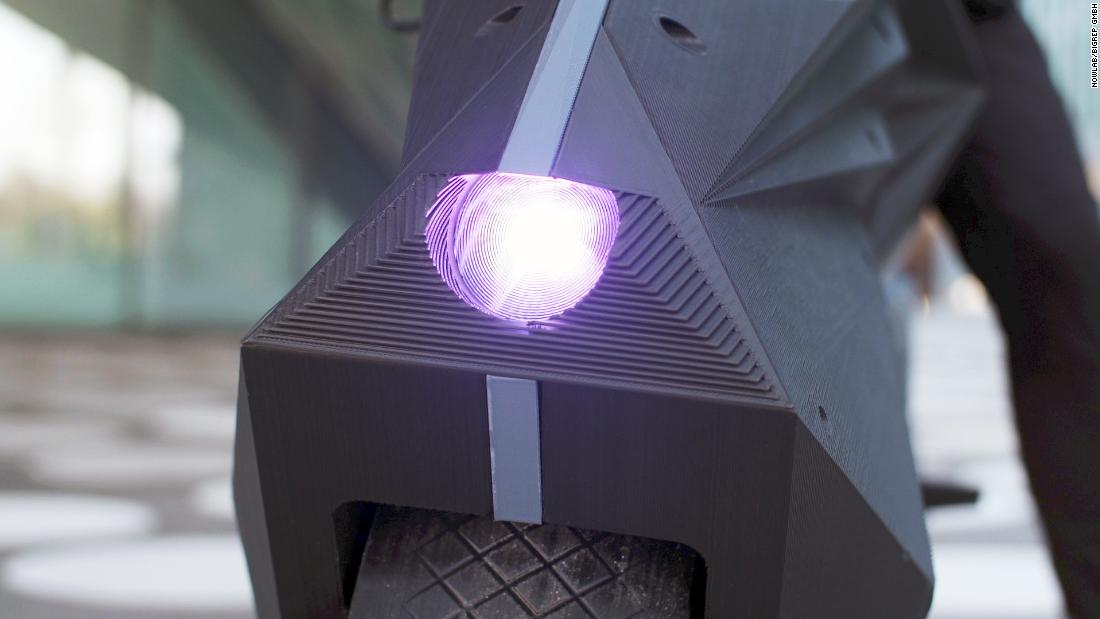 Photos: Glimpse into a green futureCustomizable LED lights are another of the bike's innovative features.Hide Caption 5 of 6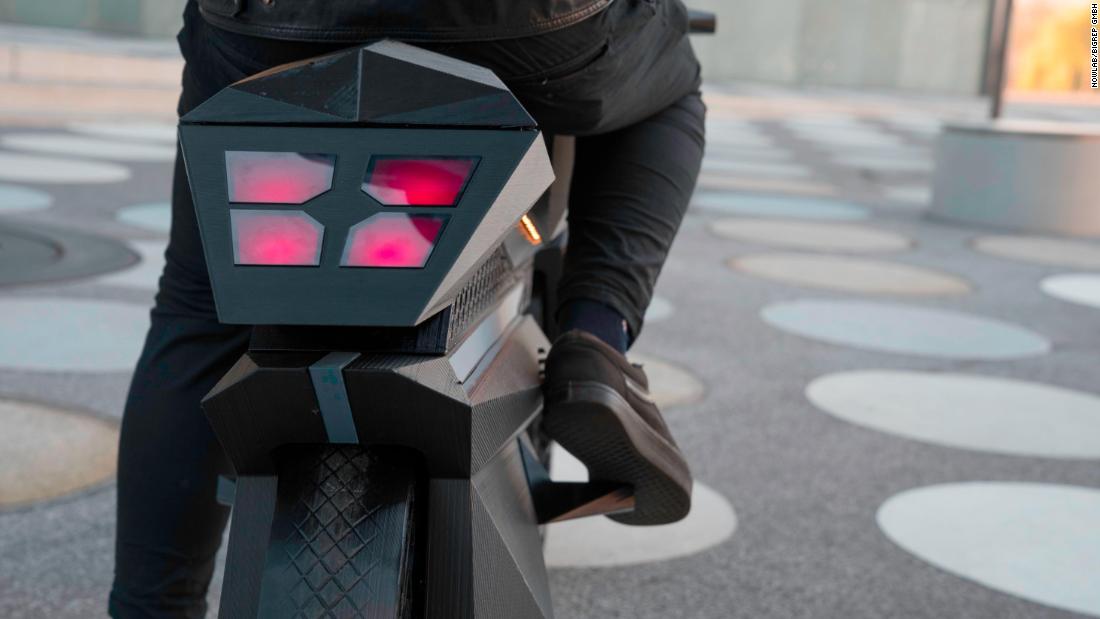 Photos: Glimpse into a green futureIn building NERA, engineers "set a benchmark for truly creative design; breaking the limits of traditional mechanical engineering," a statement said.Hide Caption 6 of 6




Certainly, team engineers were left scratching their heads about which settings might best suit the race after a day containing almost every possible weather permutation. Ducati's Andrea Dovizioso suffered in particular; the championship contender was left in 13th place after a disastrous Saturday.The evergreen Valentino Rossi, to the delight of his legion of fans, delivered an enormously impressive second place on the grid, with Briton Cal Crutchlow equally eye-catching in third.Sizzling raceCome Sunday, the conditions were transformed once again. A bright but chilly start evolved into a sweltering, sunny afternoon. Sunbathing fans were treated to an equally sizzling race.At first, the riders appeared to stick to the script; Marquez blasted into a convincing early lead and Rossi kept pace, while behind him Suzuki's Alex Rins and Pramac Ducati's Miller jostled for position.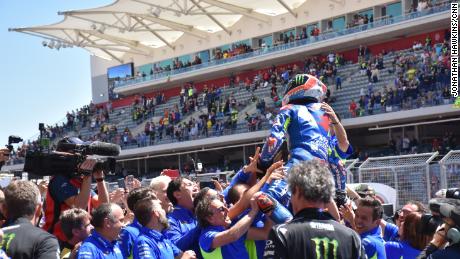 Young pretender Alex Rins held aloft by his team after his victory.Crutchlow held third but crashed out early on, while Dovizioso banished memories of qualifying with a superb start, clawing his way up to sixth.Then, the unthinkable happened. On lap nine, as his lead appeared to solidify, Marquez lost the front of his bike. It slid off into the gravel with the Catalan desperately hanging on, as if attempting to right the bike as it rotated off the asphalt.The world champion heaved the Honda back onto its wheels and remounted, but couldn't restart its stalled engine, eventually falling again in a frustrated heap, cursing his mistake.On the track's giant screens a young Marquez fan was seen desperately wailing at the sight of her idol dropping out, but there was nothing anyone could do. The King of COTA's throne was up for grabs.No one could have relished the prospect of deposing the young favorite more than Rossi, whose yellow-clad fans erupted as the Italian roared past the packed grandstands. Their own King looked poised to regain his crown.King no moreBut a younger pretender was shadowing him with ominous intent. Suzuki have developed their bike into an impressive package this season, and in Alex Rins they have a rider whose race-craft is rightly held in high regard.Slowly the Spaniard closed in on Rossi, until he was almost at the Yamaha rider's rear wheel. As the two bikes tore along the home straight the transfixed crowds gasped and roared.Then, on lap 17 and with pressure mounting, Rossi made the tiniest of errors, leaving the door ajar; Rins pounced and took the lead.
Check out the crucial move on @ValeYellow46 which secured @Rins42 his maiden #MotoGP victory at @COTA! 👍#AmericasGP 🇺🇸 pic.twitter.com/IR1OQkD1Cs
— MotoGP™ 🇺🇸 (@MotoGP) April 15, 2019 Rossi hung on to the Suzuki's wake and appeared ready to make a last lap challenge; but as the Italian wound up ready to strike, he appeared to lose momentum.Rins held his lead to cross the line for a fairy tale first ever premier class win, and Suzuki's first since 2016. A jubilant Jack Miller completed the podium. In Parc Fermé, Rins dived into the arms of his ecstatic team, who threw him into the air.Hooking AmericaOn Saturday, Valentino Rossi had told the press room that MotoGP was perhaps not as romantic as it used to be. However, it was hard to deny the romance of such an epic race.The sport continues to struggle to gain America's attention, but MotoGP could scarcely have delivered greater thrills in Austin to make its case.The championship returns to Europe and Jerez in May. After three races, with three different winners, from three difference manufacturers, the season is acutely poised.
Source Link:
https://www.cnn.com/2019/04/15/motorsport/motogp-austin-valentino-rossi-marc-marquez-alex-rins-spt-intl/index.html
[-0.379469]
Comments
comments