Istanbul (CNN)After 18 days in which Saudi Arabia adamantly denied that any harm had come to Jamal Khashoggi at its consulate in Istanbul, it committed a startling about-face. Not only did Riyadh admit that Khashoggi came to a violent end, it pinned the blame on some of the closest aides to Crown Prince Mohammed bin Salman, Saudi Arabia's de facto ruler.
Ahmad al-Assiri and Saud al-Qahtani, both widely known figures who shot to fame during the crown prince's rapid rise to power, were among five high-ranking officials who were dismissed over Khashoggi's death. Eighteen others were detained. Assiri is a former two-star general who is considered the chief architect of Saudi Arabia's war in Yemen. Qahtani is Prince bin Salman's communications chief and an outspoken supporter of his controversial policies over the years — he has a Twitter following of over 1.35 million people.In a flurry of coordinated statements, issued in the dead of night in Riyadh, Saudi Arabia claimed Khashoggi's death was accidental. According to the Saudi Press Agency, preliminary investigations revealed that "discussions" between Khashoggi and suspects currently detained by Saudi Arabia developed into a physical altercation that resulted in Khashoggi's death. Those responsible then tried to cover up the death, state TV said.What will happen to those dismissed and detained is not clear. What is clear, though, is that Saudi Arabai's intelligence agencies appeared to bear the brunt of the fallout.Read MoreAlong with Assiri and Qahtani, three other high-ranking intelligence officials were fired: Mohamed bin Saleh Al-Ramih, Abdullah bin Khalifa Al-Shayee and Rashad bin Hamed Al-Mohammady. King Salman has ordered Crown Prince Mohammed bin Salman to lead the charge of revamping the country's intelligence services.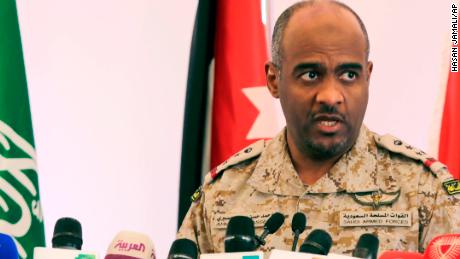 Ahmed Asiri briefs journalists on the Saudi-led coalition's strikes on Houthi rebels in Yemen, during a press conference, in Riyadh, Saudi Arabia, Saturday, April 18, 2015.Assiri made frequent public appearances as spokesperson for the Saudi-led coalition fighting in Yemen, and was believed to have formed the team involved in Khashoggi's killing, sources told CNN. He played a key role in the arrest sweep that rounded up hundreds of princes and high-profile businessmen one year ago. The so-called anti-corruption drive generated over $100 billion in settlements. "He's kind of a decent guy," Gerald Feierstein, a former US ambassador to Yemen from 2010 to 2013, said of Assiri on Thursday. Feierstein said it was extremely unlikely Assiri would have acted against Khashoggi independently. "There's no way he would take this on without coordinating with his boss," Feierstein told CNN.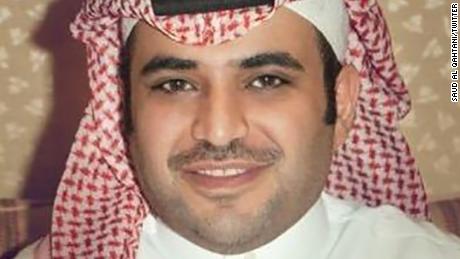 Saud al Qahtan is seen in a photo from his verified Twitter accountQahtani was also dismissed from his role as aide in the royal court, where he led the crown prince's communications team. Two weeks after Khashoggi's disappearance, he posted a tweet apparently responding to widespread accusations that he was the mastermind of Khashoggi's killing. It was an apparent answer to the theory, first floated by US President Donald Trump this week, that Khashoggi's death was the result of a "rogue killing."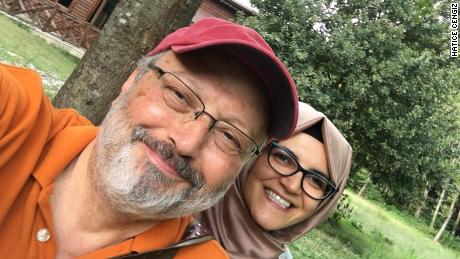 Missing Saudi Journalist Jamal Khashoggi with his fiance Hatice CengizIn a February 2018 column in The Washington Post, Khashoggi mentioned Qahtani as the chief promulgator of a Saudi "blacklist" for critics of the government, and suggested that Khashoggi was among those blacklisted. "Over the past 18 months, MBS's communications team within the Royal Court publicly has chastised, and worse, intimidated anyone who disagrees. Saud Al-Qahtani, leader of that unit, has a blacklist and calls for Saudis to add names to it," wrote Khashoggi. "MBS" is a reference to the crown prince, Mohammed bin Salman."Writers like me, whose criticism is offered respectfully, seem to be considered more dangerous than the more strident Saudi opposition based in London.," Khashoggi wrote.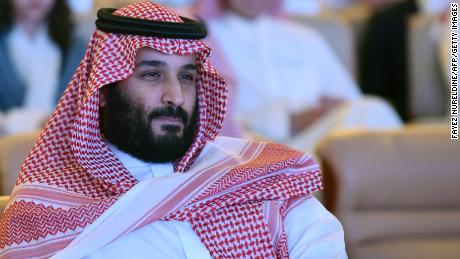 Saudi Crown Prince Mohammed bin Salman attends the Future Investment Initiative (FII) conference in Riyadh, on October 24, 2017.Often dubbed Saudi Arabia's version of American political strategist Steve Bannon, Qahtani is a former local journalist, who was appointed as adviser to the Saudi royal court in 2015, when he was less than 30 years old. In an April 2018 opinion piece on Saudi-owned Al Arabiya English entitled "How to work with Mohammed bin Salman," Qahtani wrote: "Working with the Crown Prince is a duty; he will not compliment you; he will detect your mistakes, measure your performance, and foresee your work path. The Prince is a reference in these sciences, which are strange to our government culture. I have seen it many times."
Source Link:
https://www.cnn.com/2018/10/19/middleeast/mohammed-bin-salman-aides-khashoggi-death-intl/index.html
[-0.37752]
Comments
comments