(CNN)"That kind of mentality of surviving and fighting was just innate in me," says Misty Copeland, recalling her sometimes difficult childhood.
These days, she may be one of the most famous dancers in the world, but Copeland is still fighting — for equality and for more diversity in the world of ballet. In 2015, Copeland made history by becoming the first African-American woman to be promoted to the role of principal dancer at American Ballet Theatre, one of the world's top ballet companies. Read MoreHer rise to stardom has been inspirational, but also a feat that perhaps no one, even the ballerina herself, had ever expected. It's a far cry from her childhood in San Pedro, California — growing up with five siblings and living in a motel room, supported by a single mother who worked multiple jobs just to put food on the table. She was introduced to ballet when she was 13, albeit begrudgingly ("I was literally forced into taking it!"), at a free class run by her local Boys and Girls Club of America — a group that runs after-school programs.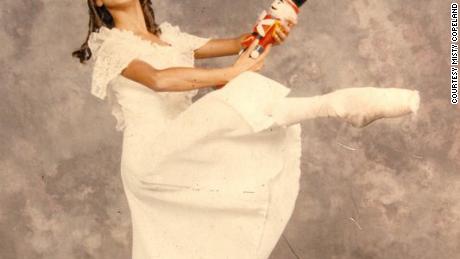 Misty Copeland, in The Nutcracker, aged 13."Everything about my journey has just not been what's typical of a classical dancer and the way they are nurtured in the ballet world," Copeland tells CNN. "After experiencing and living more than I think the typical 13-year-old would have, seeing a lot of things I shouldn't have seen when it came to physical abuse, mental abuse and emotional abuse. That's not really your typical background of someone who enters into a world that's very expensive and very white," she says. 'There are still people that don't think I belong'Copeland went on to study at the San Francisco Ballet School, before joining American Ballet Theatre. But those struggles continued on into her professional ballet career. She says that for a decade, she was the only black woman among dozens of dancers in her company.Read: Raw photos capture Misty Copeland as you've never seen before "When it comes to the ballet world, it's always been extremely challenging for minorities to exist and to thrive," she explains. "There are still people that don't think I belong. That don't think I'm right. That don't think I fit in."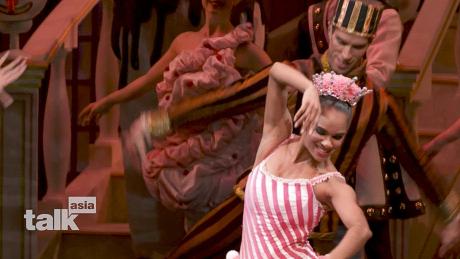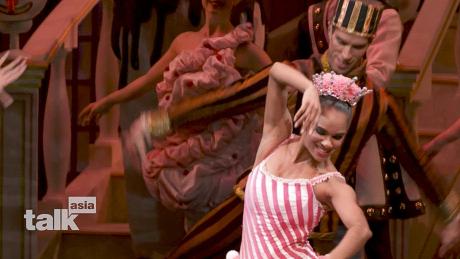 JUST WATCHEDMisty Copeland: Living the dreamReplayMore Videos …MUST WATCH
Misty Copeland: Living the dream 08:02 The issue of race has always been something she has spoken openly about and she says that even today, despite her success, she still deals with racism. "Just because President Obama became the first black president, doesn't mean that racism goes away and he's never going to experience it again," she says. "It's something that's going to take a long time to heal from in America." Read: Misty Copeland gets her own Barbie dollCopeland wants to move the conversation forward, turning her experiences into something constructive and becoming a positive role model. "There's so much negative with how people view black people in America, especially black women," she says. "I want them to see that it is possible to be someone like me and be a black woman in America … that we come in so many shapes, sizes and from different places and are capable of so much."
Misty Copeland, aged 14. Redefining the future of ballet It is that strength and sense of hope that she wants to bring to the future of her craft, emphasizing the importance of diversity and inclusion. She is part of American Ballet Theatre's "Project Plié" initiative with the Boys and Girls Club of America. It helps promote diversity, bringing ballet closer to kids from underrepresented communities, who normally wouldn't have the opportunity to take part.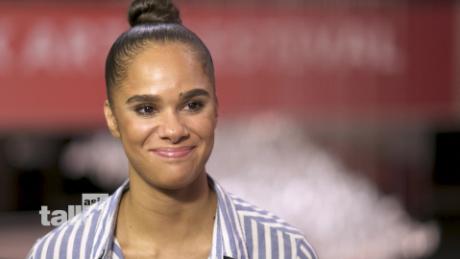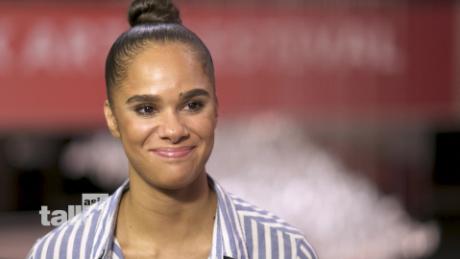 JUST WATCHEDMisty Copeland: Changing the face of balletReplayMore Videos …MUST WATCH
Misty Copeland: Changing the face of ballet 07:28 "I'm helping to change the future of the children that are … entering into this world," says Copeland. "I think all it takes is for them to be able to see themselves represented and see that their dreams are possible. It is as simple as that for a child." Copeland says she hopes that education can not only help the children taking part, but also the adults involved in the process. "Bringing more diversity into the behind the scenes, the education department and the staff, I think all of that is so important for the growth of the classical ballet world," she says. Through her success and fame the 35-year-old has changed perceptions of ballet and has become a role model for many. Copeland says her number one focus is to continue to dance ("I think I've got about five years more in me!") and become the best ballerina and artist she can be. "It's insane to think I'm here. I don't think that I'll ever feel jaded by any of this," she tells CNN, through tears. "It's just crazy, that me, this girl from San Pedro, California, ended up here with this opportunity. And every day I'm grateful."
Source Link:
https://www.cnn.com/2018/04/05/world/misty-copeland-ballet-fight-diversity/index.html
[0.279354]
Comments
comments