(CNN)Mirai Nagasu made her triple axel look elegant and effortless.
But in landing one of the most challenging jumps in figure skating, she accomplished a feat that made her the first female American figure skater to nail the triple axel at the Olympics. At the end of her routine, Nagasu triumphantly threw her hands in the air and a bright, exuberant smile spread across her face.
TRIPLE AXEL!!!!!!!!!!! @mirai_nagasu becomes the first American woman to land a triple axel at the #WinterOlympics! #GoTeamUSA?????????????? pic.twitter.com/Jnk8eZg3Oj
— U.S. Olympic Team (@TeamUSA) February 12, 2018 Nagasu became only the third woman to successfully complete the triple axel at the Olympics — the other two being Japanese skaters Midori Ito and Mao Asada. The axel is considered so difficult because it is the only jump in which the skater takes to the air while facing forward. A triple axel requires three-and-a-half rotations before landing. Read MoreIn September, the 24-year-old from Arcadia, California, became just the third US woman to complete the triple axel in a competition and now, she did it at the Olympics. Tonya Harding landed the jump in 1991, as did Kimmie Meissner in 2005.
HOLY ?! Did you see that performance by @mirai_nagasu?! That earned her a score of 137.53. Comment below ⬇️ if you're cheering for #TeamUSA in the #figureskating team event! pic.twitter.com/PbmYQzDsuo
— U.S. Olympic Team (@TeamUSA) February 12, 2018 Nagasu finished with a 137.53 overall score, which was second-best of the ladies free skate and helped Team USA win bronze for the team event in figure skating.
✅ #Bronze in the #figureskating team event✅ First American woman to land a triple axelIt was a big day for @USFigureSkating! ? https://t.co/FPVEM4ijFE pic.twitter.com/RlnO2HViZg
— U.S. Olympic Team (@TeamUSA) February 12, 2018 This is Nagasu's second Olympics. She competed at the 2010 Olympic games in Vancouver, where she finished fourth.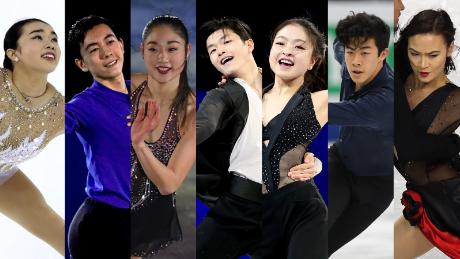 A record number of Asian Americans are appearing at this year's Olympics. She sought to return to the Olympic games in Sochi in 2014, but wasn't selected to the US team in what was a controversial decision. Nagasu had finished third at the 2014 US Figure Skating Championships, but was passed over for fourth-place finisher Ashley Wagner, who had a stronger international resume. So Nagasu had to sit out of the Sochi games. Fellow US figure skater Adam Rippon recalled the disappointment that year, in an interview with NBC.After the friends were both not selected for the Olympics, Rippon and Nagasu grabbed In-N-Out burgers and went to eat them on the roof of her house.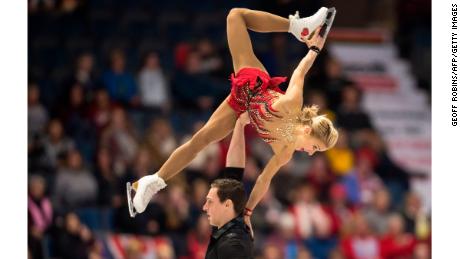 These Olympic figure skaters will blow your mind"We were eating In-N-Out because we were so upset that we weren't at the Olympic games," Rippon said. But both figure skaters were very determined. Nagasu homed in on the triple axel. In January, she finished second in the US Figure Skating Championships and made her triumphant return to the Olympics, becoming the first US woman to return to the Games after missing an edition, according to Team USA.
Hey world, This is what I've been up to. Love,Mirai pic.twitter.com/wX0hvXcB04
— Mirai Nagasu (@mirai_nagasu) April 12, 2017 So far, 2018 has turned out to be a completely different story for both Rippon and Nagasu who are roommates at the PyeongChang Olympics.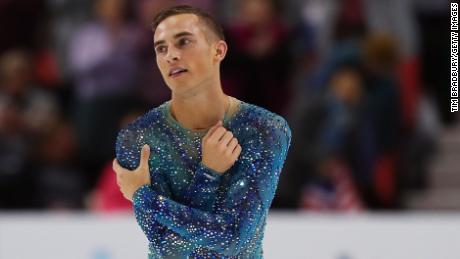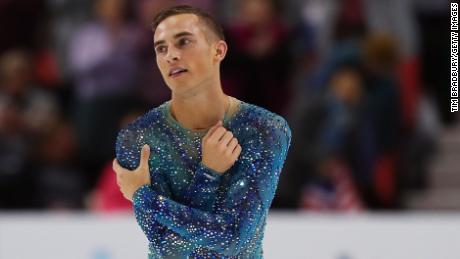 JUST WATCHEDHow Adam Rippon plans to win goldReplayMore Videos …MUST WATCH
How Adam Rippon plans to win gold 01:32″Tonight, the Olympics are truly magical…" Rippon told NBC. "We gave each other a hug and I said, 'Mirai, we're here! We did it.'" Rippon, who skated to a score of 172.98 in the team figure skating men's free skate, has also become a social media darling as his name trended worldwide Sunday.The two friends were clutching Olympic medals instead of burgers after the team event.
Source Link:
http://www.cnn.com/2018/02/12/sport/mirai-nagasu-triple-axel-trnd/index.html
[0.0720677]
Comments
comments