A caravan of thousands of migrants continues to slalom its way through Central America in hopes of reaching a safe haven beyond the southern U.S. border.
The group, consisting mostly of Honduran migrants, is making its way through Guatemala and hopes to continue northward through Mexico. Hundreds slept on the floor of a school in Guatemala City this week, The New York Times reported, while others were left out on the street.
Many said they were making the journey for economic reasons. Others, suffering from health issues, were hoping to seek medical treatment.
"There isn't work or anything. You can't live in Honduras," Jennifer Paola López, a 16-year-old farmworker, told the news outlet. "There isn't money. There's no help from the government. There's nothing."
Migrants have participated in caravans for at least a decade, fleeing violence and persecution in their home countries. Yet the topic has gained attention from President Donald Trump, who regularly conflates immigration from Latin America with crime, drugs and violence.
Trump has no plans to allow the migrants to set foot in the U.S. He threatened to seal the border on Thursday to prevent the entry of "MANY CRIMINALS" from Central American countries. He also threatened to cut off aid to Honduras, Guatemala and El Salvador.
Snapshots depict the group's burdensome voyage, which encompasses everything from trudging through murky water to taking care of infants in the back of a truck: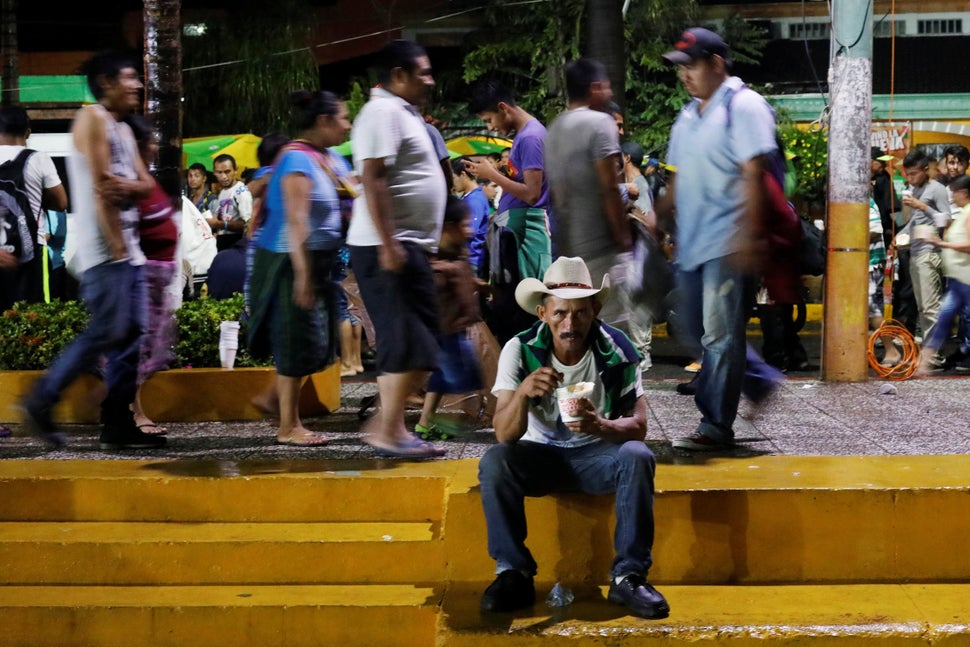 Edgard Garrido/Reuters A Honduran migrant drinks soup during a new leg of their travel in Tecun Uman, Guatemala, on Oct. 18, 2018.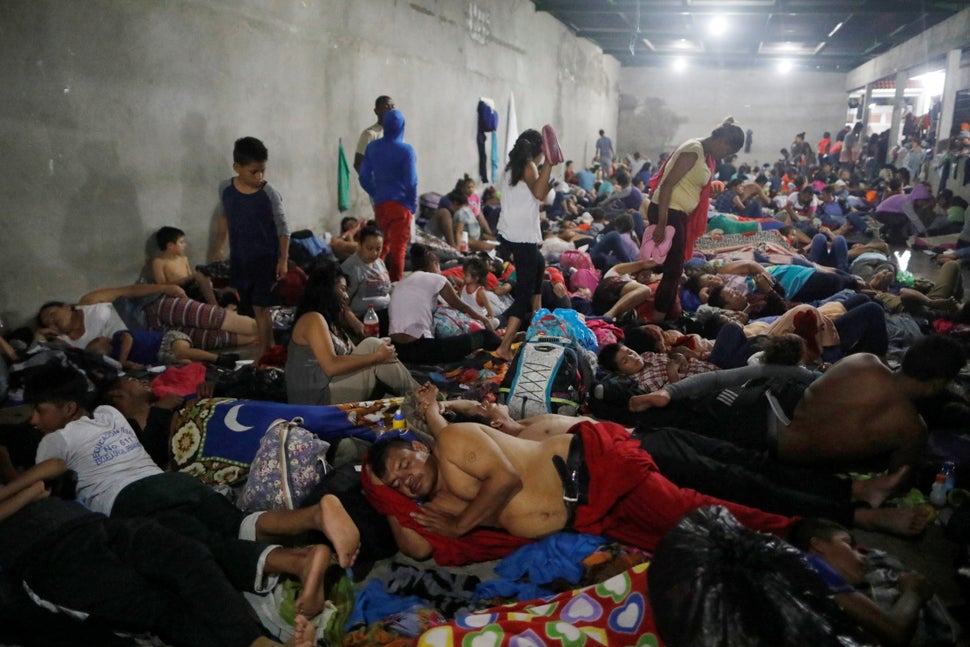 Edgard Garrido/Reuters Honduran migrants rest inside a shelter in Tecun Uman.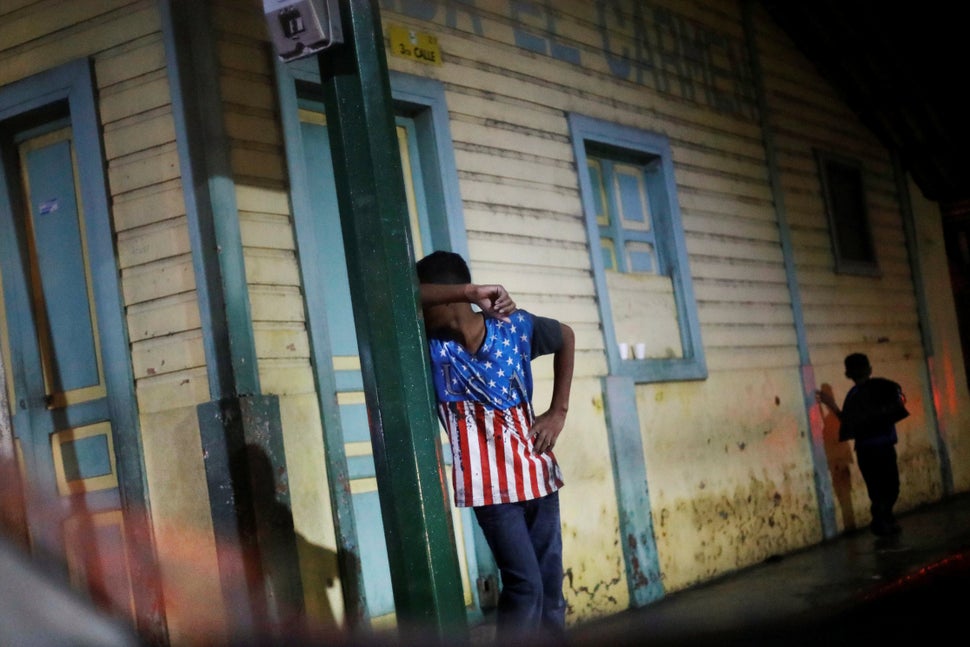 Edgard Garrido/Reuters A moment alone.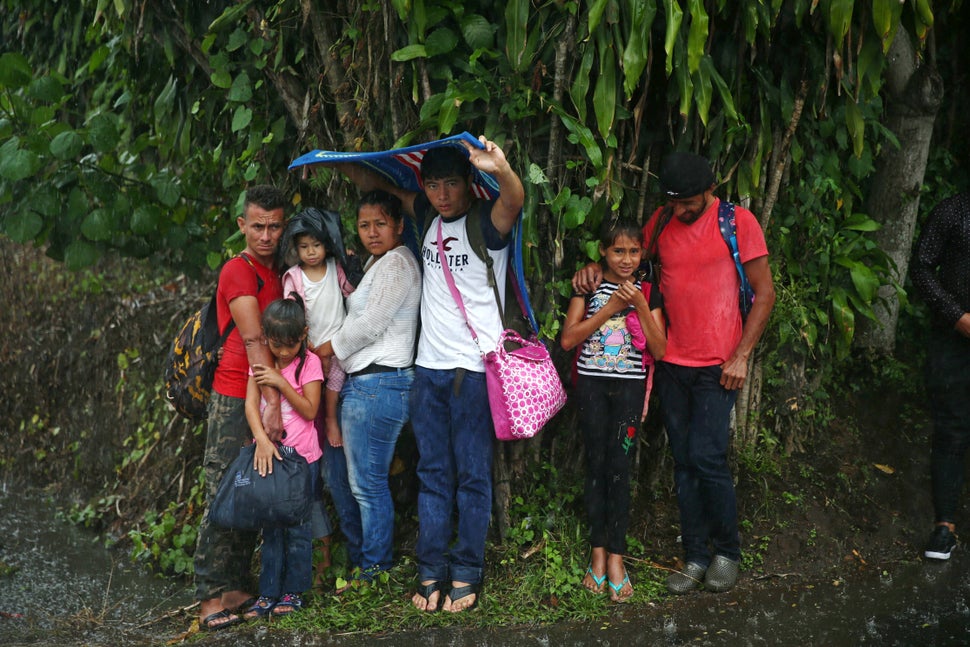 Edgard Garrido/Reuters Migrant children take shelter from rain.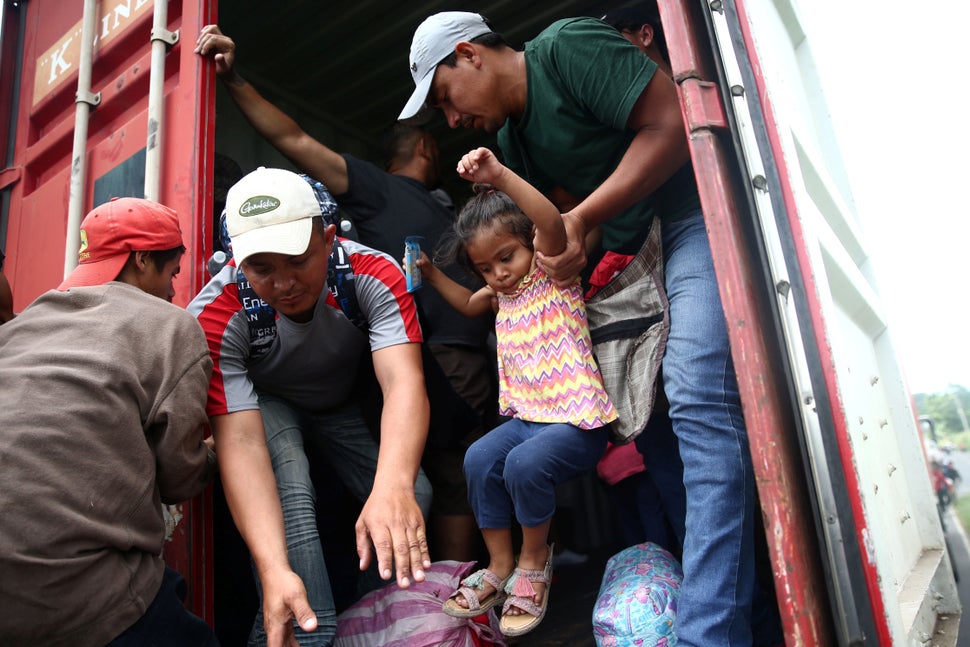 Edgard Garrido/Reuters Migrants lift each other into the back of a truck.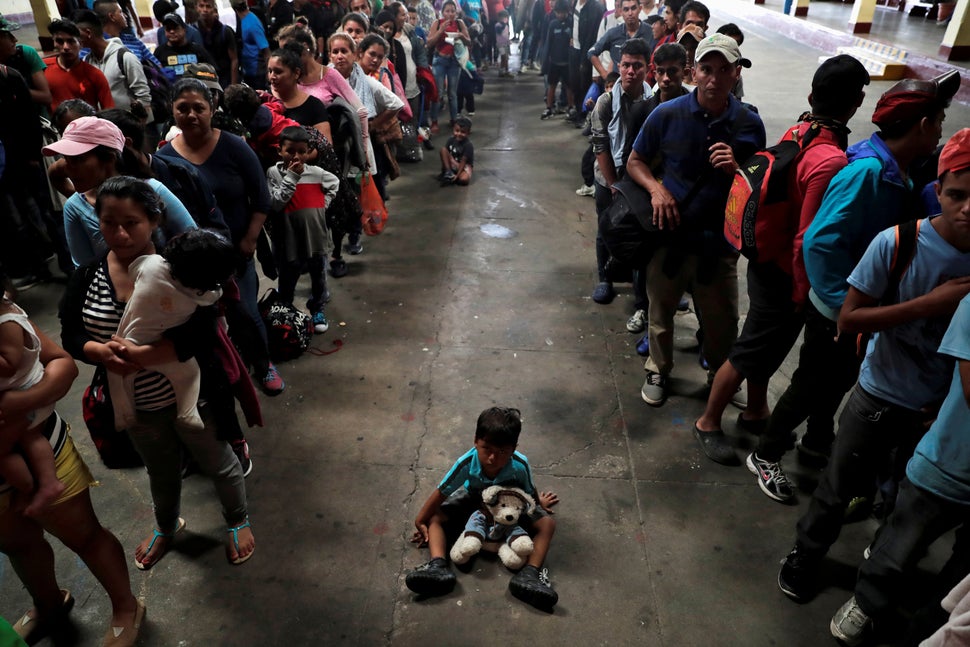 Stringer/Reuters People wait in line as they continue their journey northward.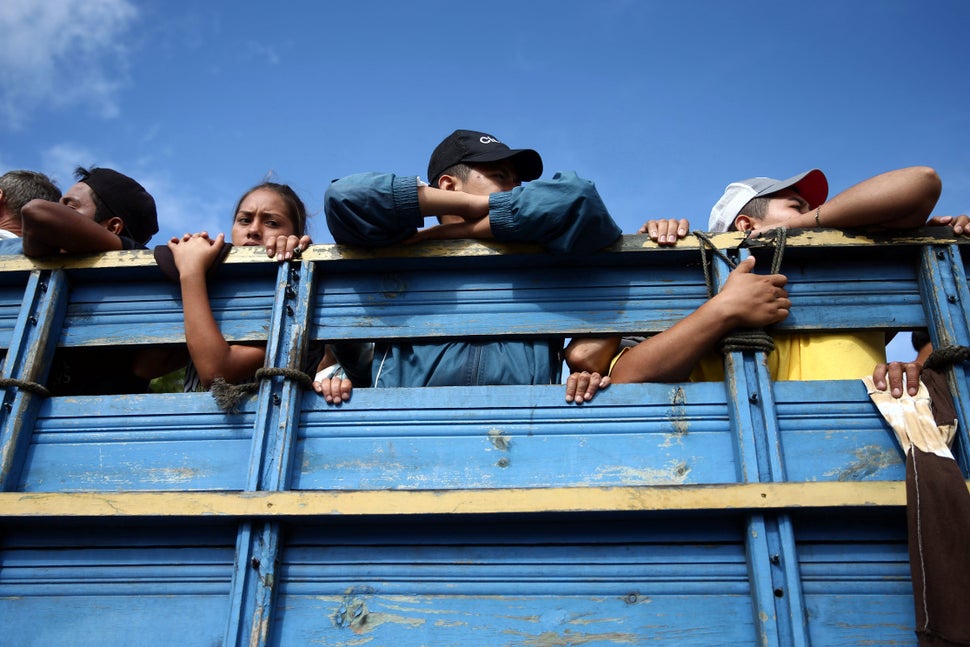 Edgard Garrido/Reuters Another truck packed with people weaves through Central America.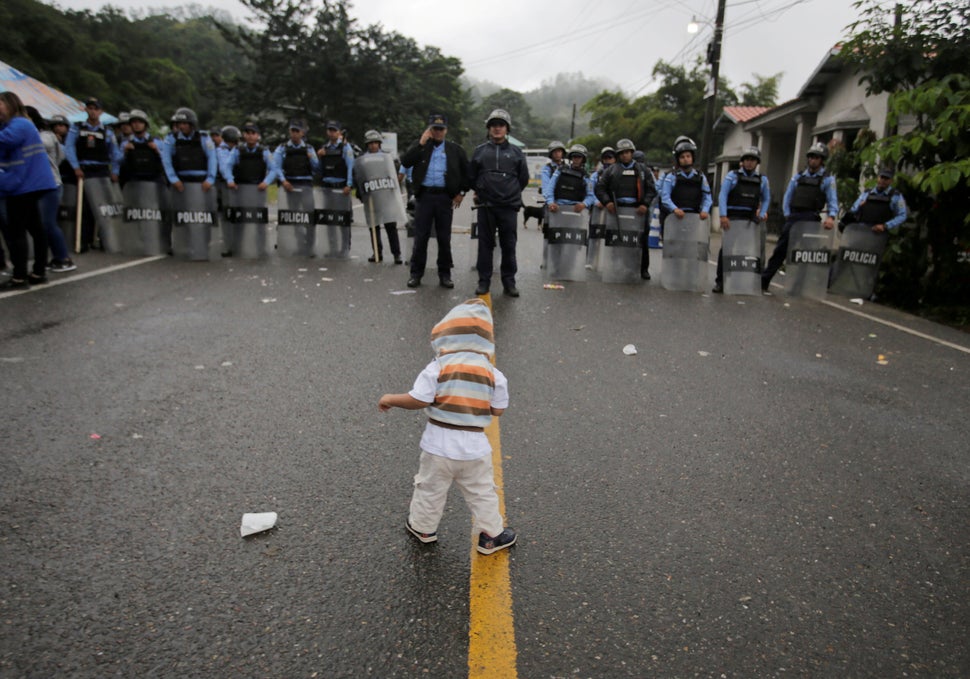 Jorge Cabrera/Reuters A young migrant child is confronted by police.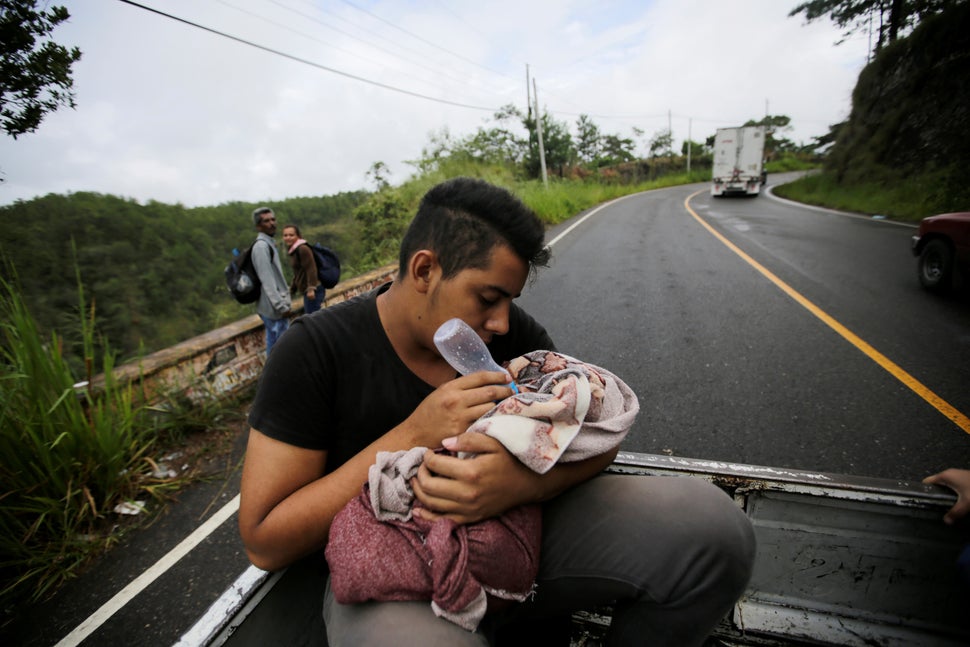 Jorge Cabrera/Reuters A man feeds his child in the back of a truck.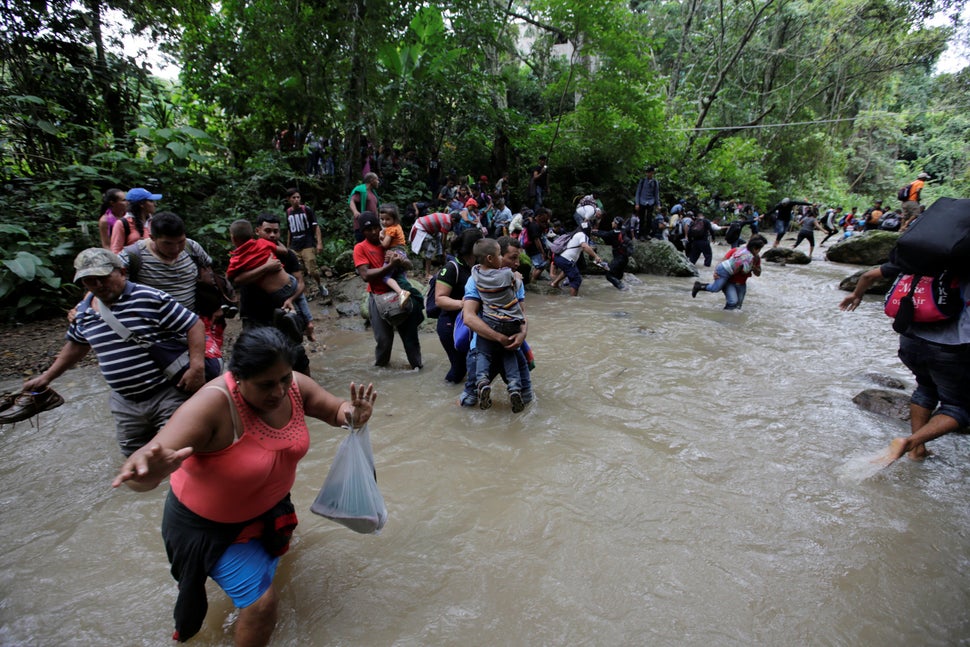 Jorge Cabrera/Reuters People clutch children and belongings as they wade through currents. Download
Source Link:
https://www.huffingtonpost.com/entry/photos-migrant-caravan-immigration_us_5bc9b0f7e4b0d38b58770a06
[-0.302145]
Comments
comments