London (CNN Business)Microsoft is making it more expensive for its business units to ignore climate change.
The company announced Tuesday that it will nearly double its internal carbon fee to $15 per metric ton. It said the higher fee will help it hold its divisions accountable for their emissions as it "doubles down on sustainability." Microsoft (MSFT) introduced the internal carbon tax in 2012. The fee is charged based on energy use from data centers, offices and factories, as well as emissions from its employees' business air travel. The idea is that the business units pay the fee to offset their emissions.The fee is roughly half the price that carbon emissions are currently fetching within the EU Emissions Trading System.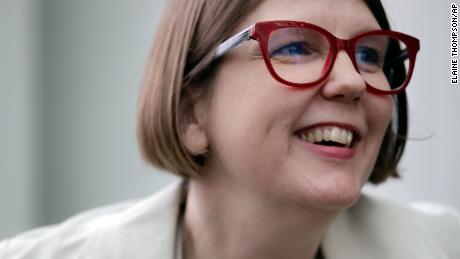 Hitting a 'brick wall' was good for this Microsoft execMicrosoft has also upped its climate change targets. It now wants to power 70% of its data centers with renewable energy by 2023, more than originally planned. Read MoreThat commitment is crucial.Microsoft's cloud business is growing fast. The company has been ramping up investments in new data centers over the past few years, part of CEO Satya Nadella's strategy to reinvent Microsoft as a cloud computing company.The carbon footprint of the tech industry is enormous — and growing rapidly as more and more people become connected. Its energy demands are growing by roughly 9% a year, driven mostly by the rising numbers of data centers. The share of global greenhouse gas emissions that can be attributed to digital technologies has been growing too — from 2.5% in 2013 to estimated 4% in 2020, according to the Shift Project, a carbon transition think tank. For comparison: the global aviation industry produces around 2% of all emissions. Electricity and heat generation are responsible for around half of global emissions.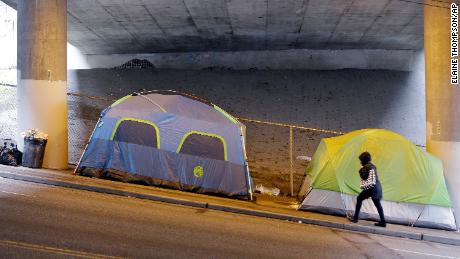 Microsoft is investing $500 million to tackle Seattle housing crisisMicrosoft said it's on track to cut its carbon emissions by 75% by 2030, but it recognized it "must do more."It said it will also use its tech expertise to help the fight to slow climate change. Microsoft said it would develop AI products and services that would help other businesses reduce their carbon footprint — for example by aggregating and hosting environmental data sets on its cloud platform and making them publicly available.The company pointed to a PwC study it commissioned, which said AI technology could reduce emissions by 4% by 2030. The report said that was approximately 2.4 gigatons of CO2, which is equivalent to the 2030 annual emissions of Australia, Canada and Japan combined.The company earned praise recently for its climate efforts. Greenpeace, which previously criticized Microsoft for a lukewarm approach to sustainability, said the commitments announced in the past few years "marked an important shift in strategy."
Source Link:
https://www.cnn.com/2019/04/16/tech/microsoft-climate-sustainability/index.html
[0.366423]
Comments
comments