Washington (CNN)Defense attorneys for former national security adviser Michael Flynn are accusing federal prosecutors of withholding from them some of the most significant documents and audio recordings related to his criminal charge and the Mueller investigation.
That includes, Flynn says in a court filing Friday, "transcripts and audio recordings of the phone calls that underpin the charges against Mr. Flynn" and the original or first draft of the FBI memo of Flynn's January 24, 2017, interview with agents in the White House, in which he lied about his phone conversations with the then-Russian ambassador Sergey Kislyak during the Trump presidential transition. The accusation highlights the growing fissure between Flynn's counsel and prosecutors as he heads toward his sentencing. For a year and a half prior to this summer, Flynn, being advised by other lawyers, had been one of special counsel Robert Mueller's most helpful and dutiful cooperators. But Flynn's new legal team has apparently seized on discussing the evidence as a way to stand at odds with prosecutors who cut his deal. Outside of court, his attorney Sidney Powell regularly promotes the idea that Flynn was entrapped by the Russia investigators and should be pardoned by President Donald Trump.Prosecutors say Flynn could be sentenced in October or November. They told Judge Emmet Sullivan Friday they've given Flynn all documents they have — FBI memos and notes — from the January 2017 interview. (A redacted version of that FBI memo, two other FBI notes about their interaction's with Flynn and a few other central records in the case about his cooperation have also previously been made public in his court record.) Read MoreSullivan has scheduled a hearing for September 10.In Friday's filing, Flynn's lawyers say they've received from prosecutors and his former legal team more than 300,000 documents relevant to his case, yet "more troubling, there is much information that we do not have — and neither did prior counsel."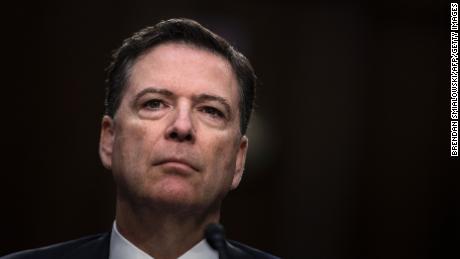 DOJ watchdog says James Comey broke FBI policy by keeping, leaking Trump meeting memosThey say classified material is relevant to Flynn's case — such as him debriefing an intelligence agency about his foreign contacts and travel. "Although Mr. Flynn was a civilian at the time, that information remains classified — or at a minimum withheld from the defense," the filing states.Flynn is asking for as much as 90 days until they give the court another update on when he should be sentenced.How the defense team hopes to resolve his case in court — without further angering prosecutors who previously supported Flynn receiving little to no jail time and a judge who responded harshly to his crime and to a court filing that nodded to political conspiracy — still isn't clear.At Flynn's request, Sullivan had delayed giving a sentence so Flynn could continue helping prosecutors in the trial against his lobbying partner, which took place this summer. He was not called to testify after prosecutors said they couldn't depend on what he'd say on the stand. The lobbying partner, Bijan Kian, was convicted.
Source Link:
https://www.cnn.com/2019/08/30/politics/michael-flynn-prosecutors-sentencing/index.html
[-0.638467]
Comments
comments