Mexico has revealed that 3,586 soldiers were used in the operation last week surrounding the capture of Ovidio Guzman, the son of jailed drug cartel kingpin Joaquin "El Chapo" Guzmán.
The detention of Guzman in the Sinaloa state on Thursday resulted in violent clashes with cartel members in its aftermath, leaving 10 Mexican soldiers and 19 cartel gunmen dead, the Mexican government says.
Guzman was wanted by U.S. authorities for years for allegedly contributing the surge of fentanyl flowing across the U.S.-Mexico border.
BIDEN HAS SUMMIT WITH MEXICO'S PRESIDENT DAYS AFTER EL CHAPO SON'S FENTANYL TRAFFICKING ARREST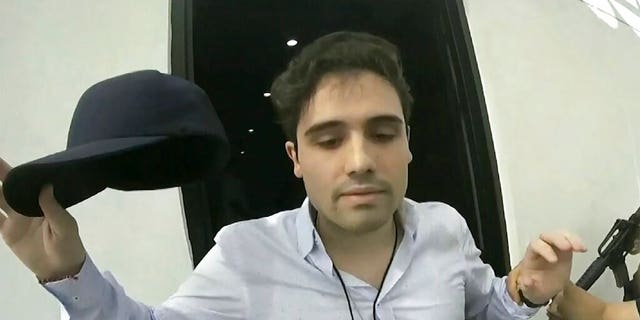 This frame grab from video provided by the Mexican government shows Ovidio Guzman Lopez at the moment of his earlier detention, in Culiacan, Mexico, on Oct. 17, 2019. (CEPROPIE via AP File)
His father used to run the Sinaloa cartel.
SINALOA, MEXICO ENGULFED BY VIOLENCE AND CHAOS AFTER EL CHAPO SON ARREST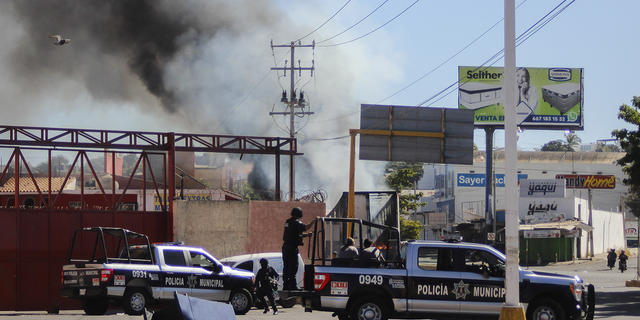 Police arrive on scene after a store was looted in Culiacan on Thursday, Jan. 5. (AP/Martin Urista)
Mexico's government also announced the captured of 26 rifles, six .50-caliber machine guns and 26 armored vehicles as part of the operation targeting the cartel.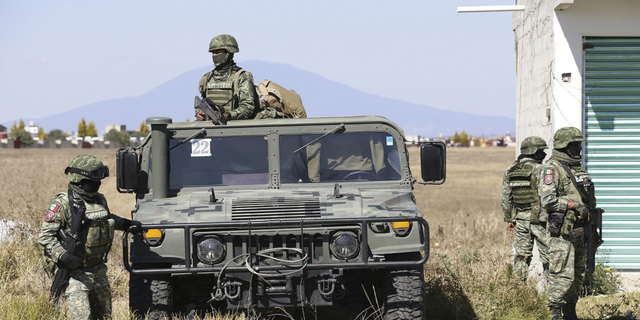 Mexican military personnel at a checkpoint outside the Almoloya prison where Ovidio Guzman, the son of imprisoned drug lord Joaquin "El Chapo" Guzman, is being held in Villa de Almoloya de Juarez, Mexico, on Jan. 6. (AP/Ginnette Riquelme)
"Fortunately, we also had the support of the state government, Governor Rubén Rocha, and municipal authorities, and all this allowed things not to be more difficult, dramatic, even though, because there were clashes between criminals, between the authorities and the corporations of the Army, the National Guard, the civil guard, and with criminal groups," Mexico President Andrés Manuel López Obrador said Friday.
CLICK HERE TO GET THE FOX NEWS APP
"We are very sorry for the loss of life, of course, of those who lost their lives in the line of duty: soldiers and members of the Guard; and we also regret all the loss of life of the human beings who participated in these clashes," he added.
Fox News' Danielle Wallace and Jacqui Heinrich contributed to this report.
Greg Norman is a reporter at Fox News Digital.
Source Link:
https://www.foxnews.com/world/mexico-says-3586-soldiers-involved-operation-capture-el-chapos-son-ovidio-guzman
Comments
comments