(CNN)Standing at the finish line, 70-year-old Bob Long took a moment to reflect on what he'd just achieved.
Behind him lay more than 600 miles of Mongolian steppe, a vast expanse of wild grassland which stretches endlessly into nearby China.Not only had the American just navigated this unforgiving terrain riding semi-wild horses, along with its extreme weather and raging winds, but he also did so faster than anyone else.As a result, he not only became the oldest person to complete in the world's longest horse race — the Mongol Derby — he became the oldest person to ever win it."I'd been pushing so hard to get to the end," Long told CNN Sport, from his home in Idaho, US, where he was recovering from his seven-and-a-half-day adventure. Read More"I had to stop for a minute and try to think back through all of the excitement and stressful instances of the trip."READ: When the British countryside hosts Dubai royalty and Arabian racingREAD: London's boutique horse sale in Prince William's back yard
'I was really ready'Having ridden horses all his life, Long was inspired to take on this challenge after watching "All the Wild Horses," a film based on the grueling event. He "hated the thought" that he wouldn't be able to complete such a feat so set about preparing his mind and body for the "hardest, toughest, most demanding thing you can do on a horse." "Preparation trumps youth," Long proudly stated, as he adapted back to normal life. "I was really, really ready for this event when I finally got there and some of the other riders were a little bit less prepared."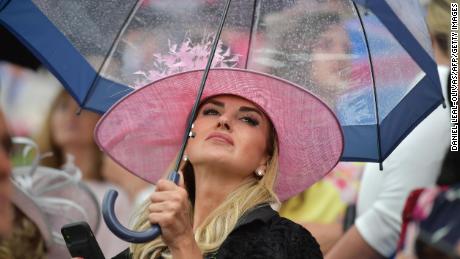 Royal Ascot: A day in the life The annual 1,000-kilometer race (620 miles), officially recognized by the Guinness Book of Records in 2011 as the world's lengthiest, takes its inspiration from the Mongol Empire's pioneering postal service.Genghis Khan, leader of the Mongols between 1162 and 1227, established and expanded the "Ortoo" — a messenger system that saw riders travel on horseback between outposts, stopping to either rest, swap horses or pass the message onto another rider.After traveling from the capital Ulaanbaatar to the start camp on the steppe, the 40 riders — each of whom has paid about $13,000 to enter — are provided with their own semi-wild Mongolian horse on which to head out into the wilderness. Twenty-five horse stations, or "urtuus" to use the Mongolian name, now line the route with the riders changing mounts every 20 miles to prevent the horses from burning out. Despite years of experience in the saddle, the mammoth nature and unpredictability of the task forced Long to dig deep and rely solely on his own volition. Despite having an extensive support system that would monitor racers from afar, the physical strain of riding such long distances naturally took its toll.Leg soreness plagued the trip, to a point where squatting down to sit became an unbearable experience. However, it was the mental test that proved the most difficult to conquer.READ: Why Goodwood brings glorious end to British social seasonREAD: Royal Ascot — A day in the life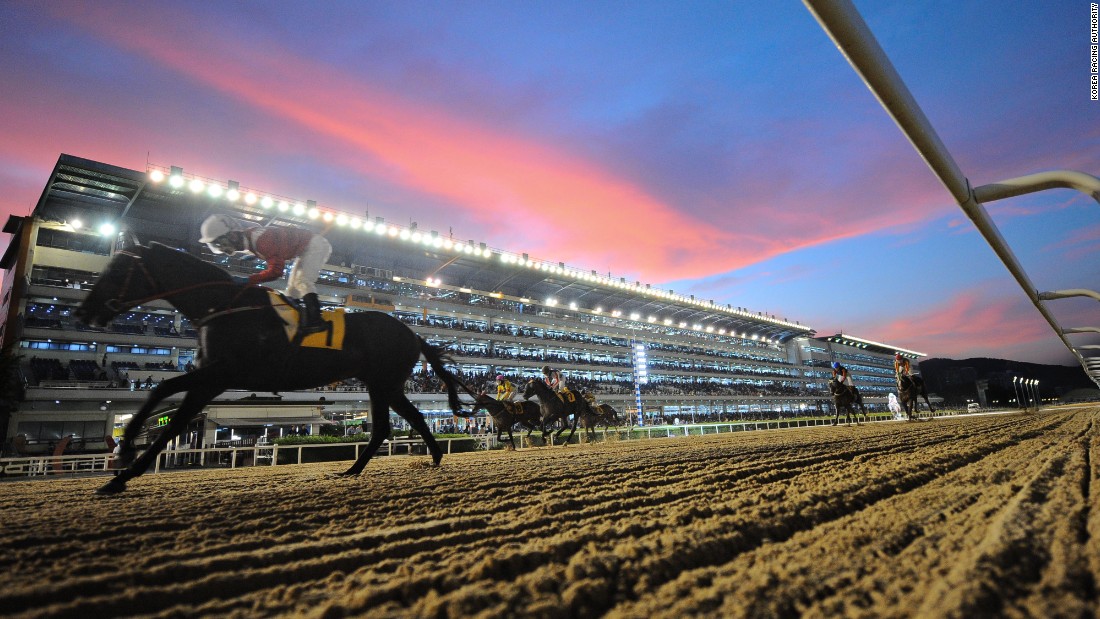 Photos: South Korea's billion-dollar dreamHorse racing in South Korea — it's bigger than you think…Hide Caption 1 of 13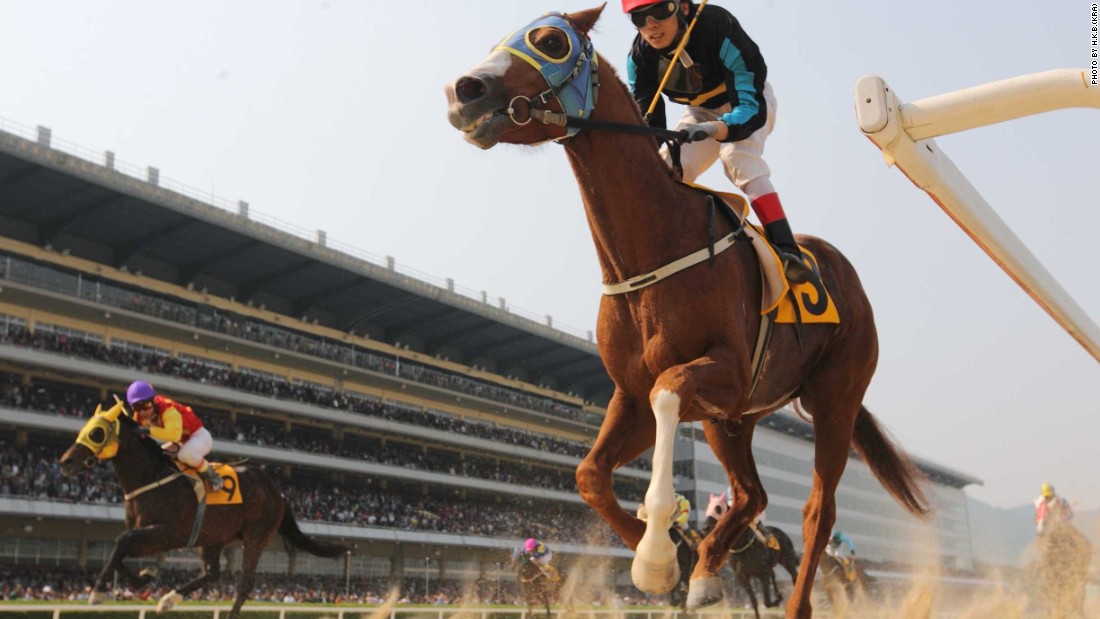 Photos: South Korea's billion-dollar dreamOne hundred years on from the nation's first thoroughbred race, plans are in place for South Korea to become a major player in the sport.Hide Caption 2 of 13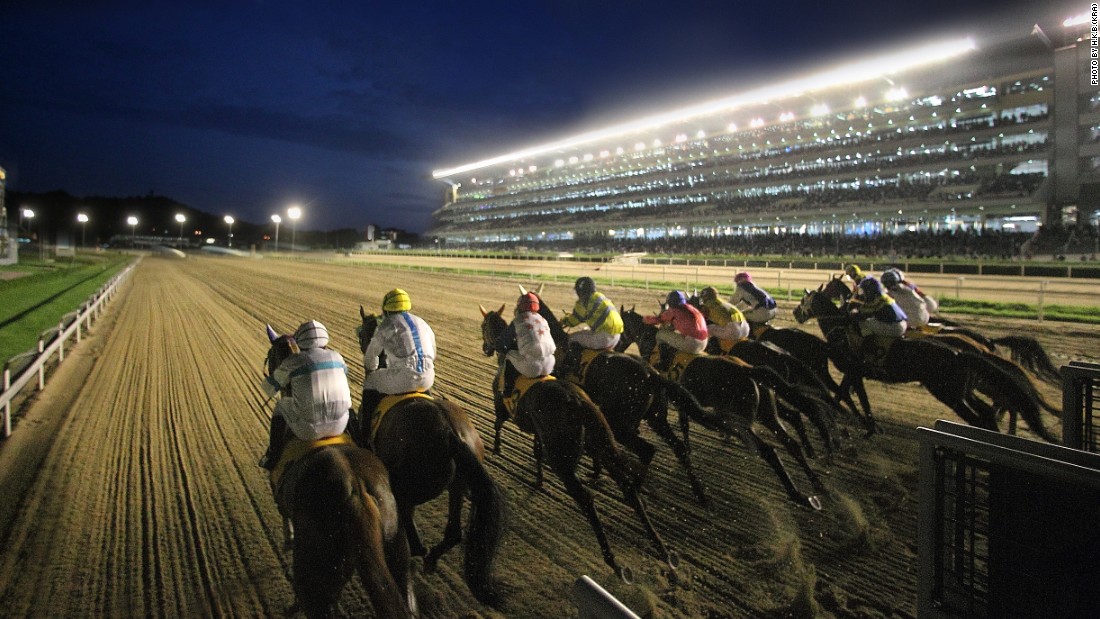 Photos: South Korea's billion-dollar dreamWhat started with small, unstandardized pony races has evolved into a multi-billion-dollar industry.Hide Caption 3 of 13
Photos: South Korea's billion-dollar dreamA two-way process of "internationalization" is underway, with leading foreign jockeys and trainers employed domestically, and Korean runners beginning to attend major race meetings overseas.Hide Caption 4 of 13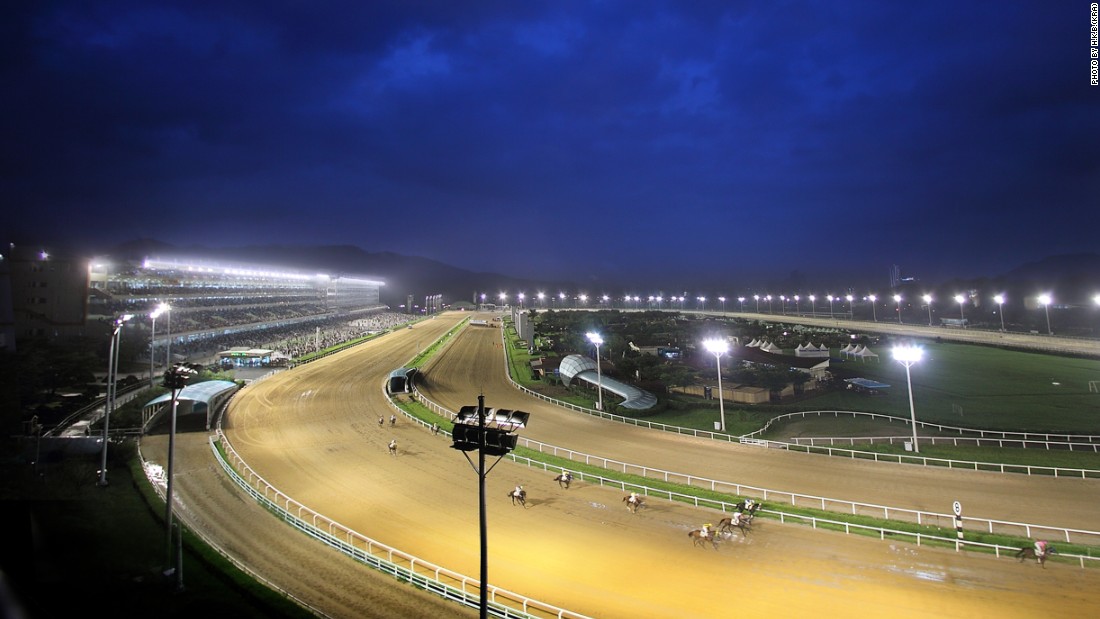 Photos: South Korea's billion-dollar dreamOne venue, LetsRun Park Seoul, boasts towering grandstands called Happy Ville and Lucky Ville capable of accommodating 77,000 people. Hide Caption 5 of 13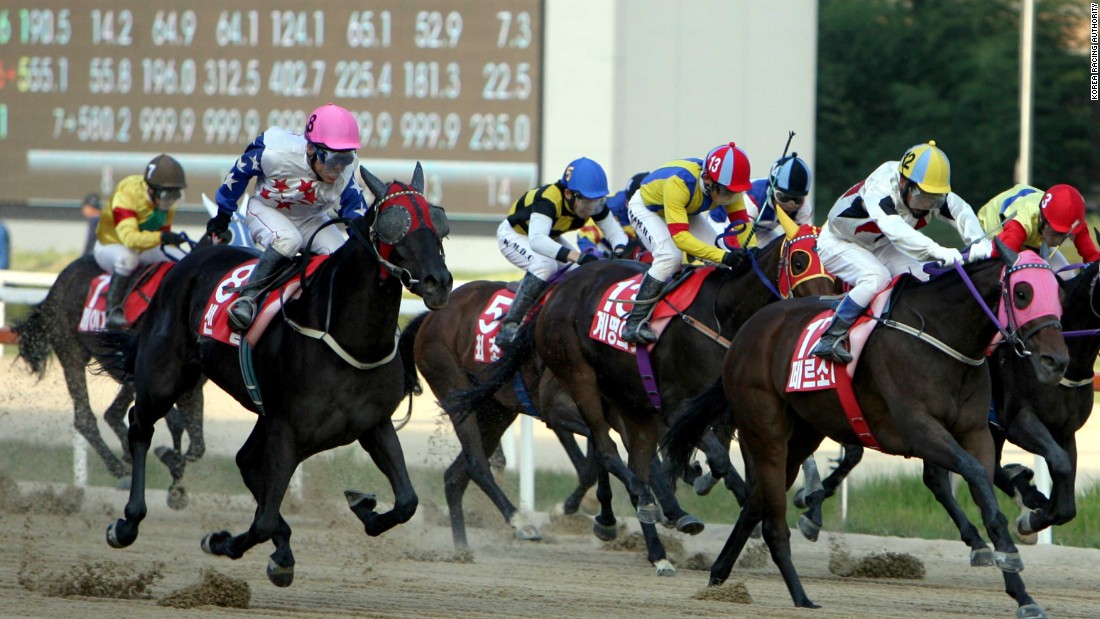 Photos: South Korea's billion-dollar dreamAttendance figures are already "right up there with baseball and well ahead of the domestic football league," according to Alastair Middleton of the Korea Racing Authority (KRA.) Hide Caption 6 of 13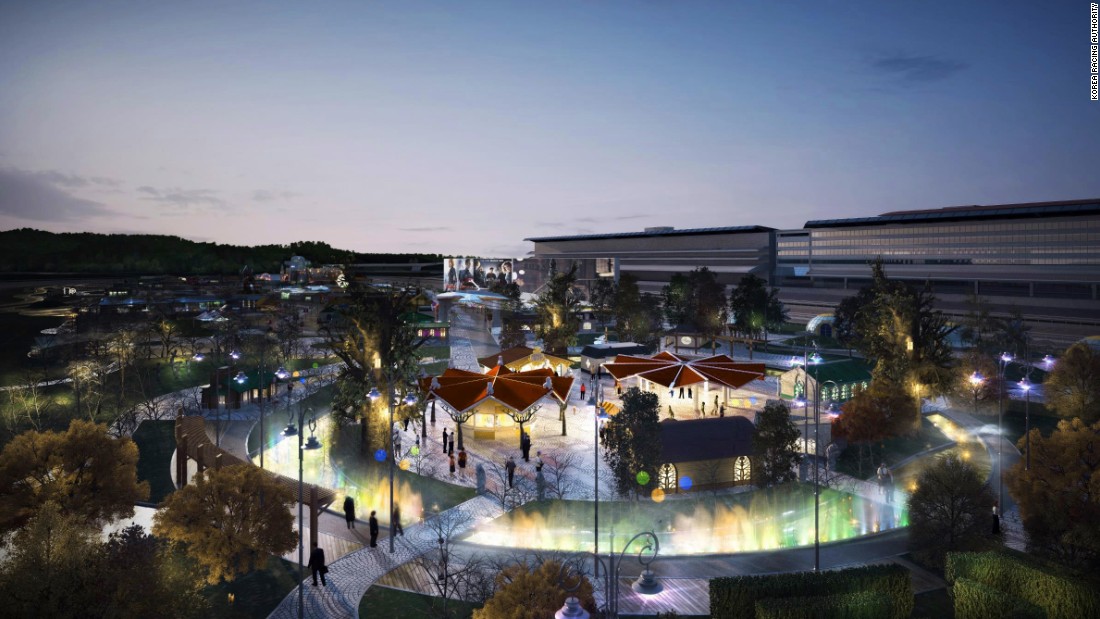 Photos: South Korea's billion-dollar dreamBut the KRA is also striving to reach all new demographics in South Korea. Hide Caption 7 of 13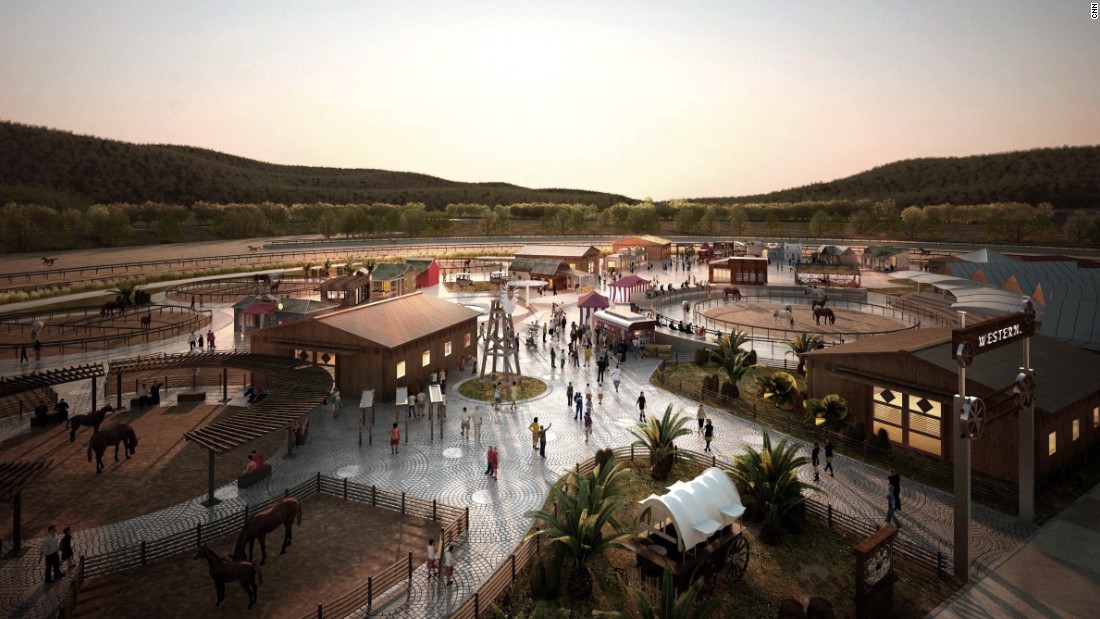 Photos: South Korea's billion-dollar dreamTo that end, a horse theme park, situated in the center of the Seoul Racecourse, opened its doors in September 2016 — playing host to a number of K-pop acts, including I.O.I.Hide Caption 8 of 13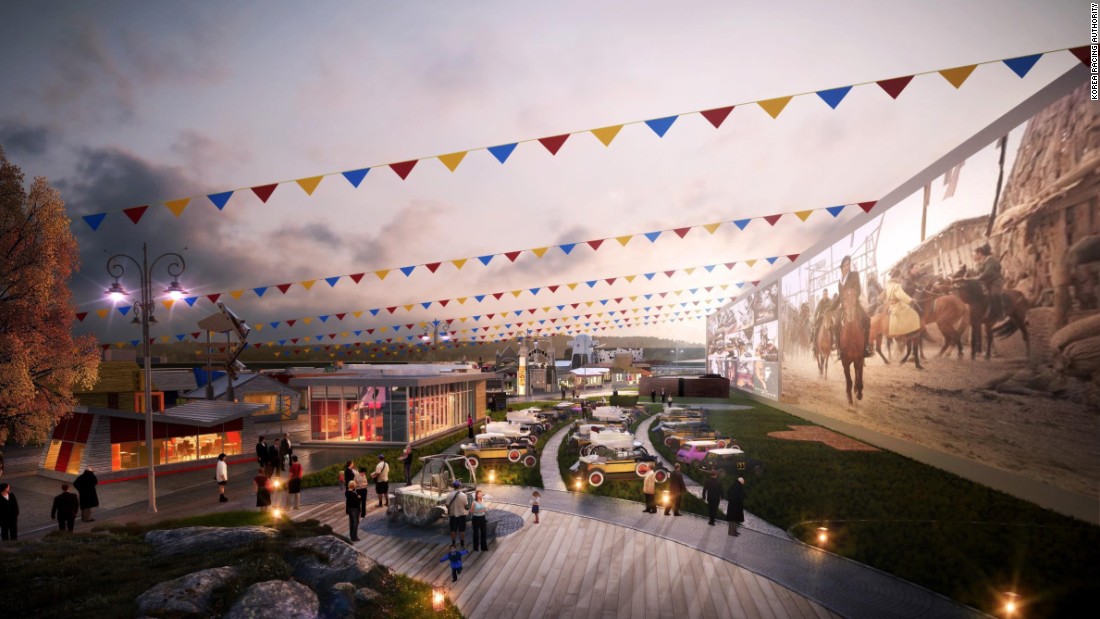 Photos: South Korea's billion-dollar dreamWith pony riding, racing simulation machines and ice rinks in winter, there's hope it can attract new audiences to the racecourse.Hide Caption 9 of 13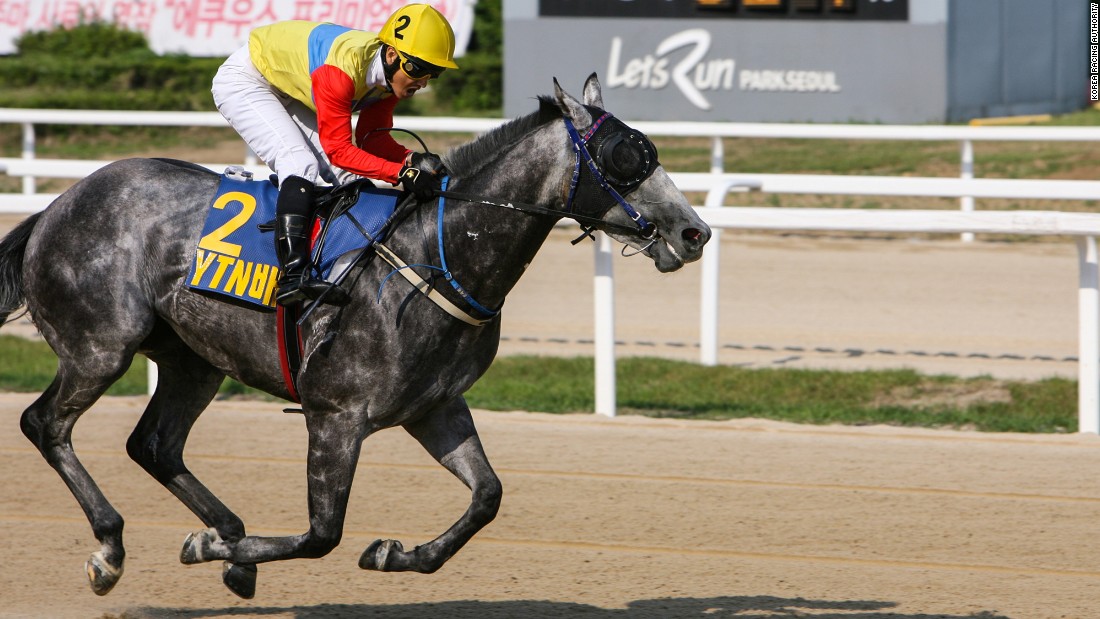 Photos: South Korea's billion-dollar dream"Right now horse racing has a bad perception among some Korean people," Yang Tae Park, executive director of the KRA, told CNN. "We are trying to change that perception."Hide Caption 10 of 13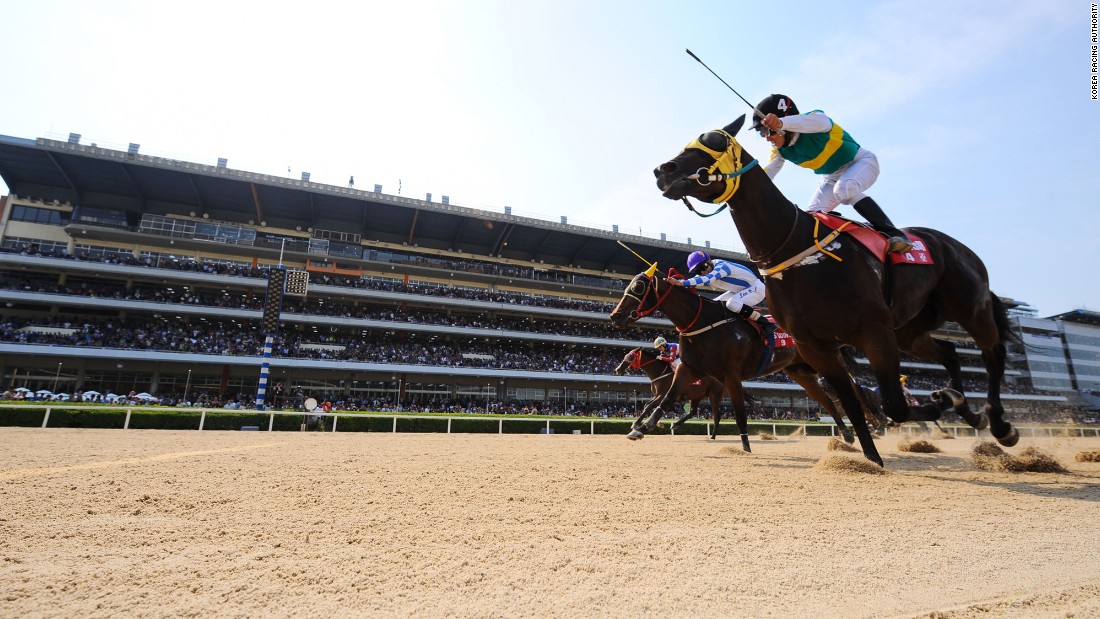 Photos: South Korea's billion-dollar dreamWith a new quarantine protocol, the Korea Racing Authority (KRA) plans to stage some of the biggest events on the horse racing calendar within five years.Hide Caption 11 of 13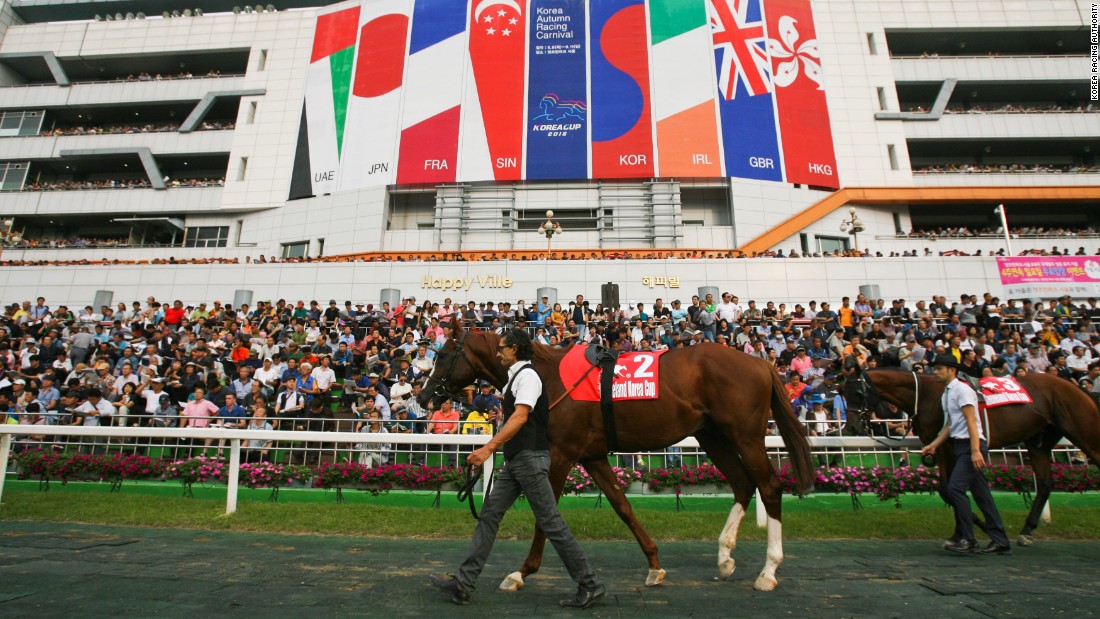 Photos: South Korea's billion-dollar dreamBy 2022, the value of the Korea Sprint and Cup is set to increase threefold to KRW 3 billion ($2.7m) and KRW 2 billion ($1.8m) respectively.Hide Caption 12 of 13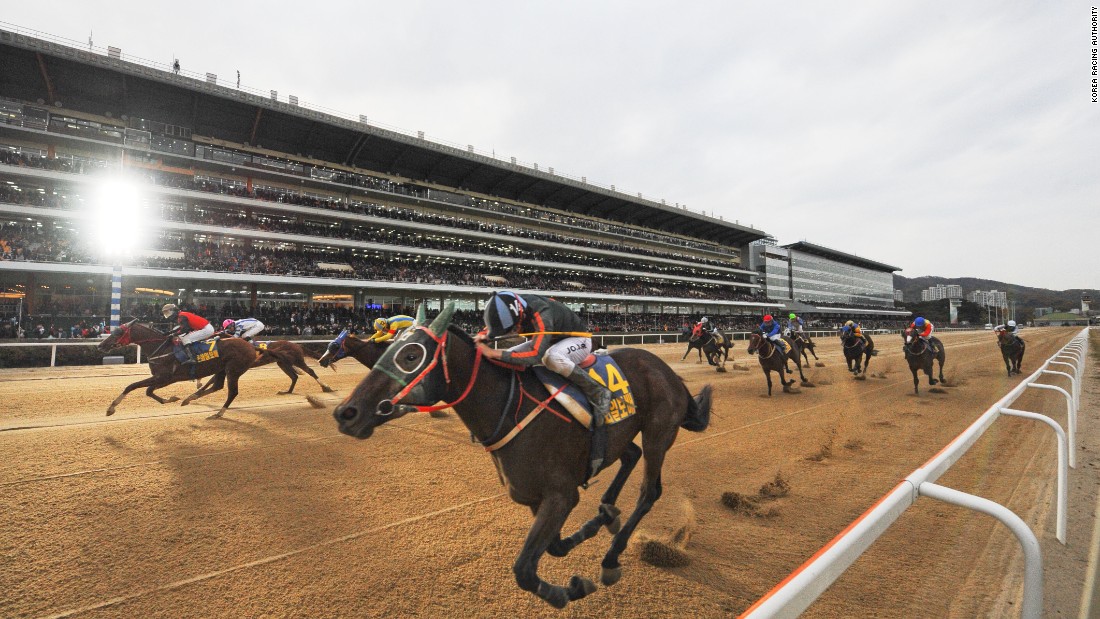 Photos: South Korea's billion-dollar dreamWith Korean-bred horses increasingly racing in foreign lands and proving they can cut it at a high-level, don't bet against seeing one on a racetrack near you soon.Hide Caption 13 of 13













'Pleaded with God'As Long forged ahead, the chasing pack was up to three hours away which meant he would sometimes go 25 miles without seeing another living soul."I just didn't have anybody to interact with," he said, revealing he had hoped one of his fellow competitors would catch up. "That means I had to make all the decisions about navigation without the ability to have another person's input."Spending days alone traveling through the stunning wilderness became a spiritual adventure for Long. It allowed him to reflect on his life and provided time to think about family members that he had recently lost. "I had some times where I need some guidance and I actually pleaded with God to give me direction and to make me worthy of the challenge," reminisced the retired health company entrepreneur."I believe in God and a higher power and it was really comforting for me to use that as a crutch to keep going."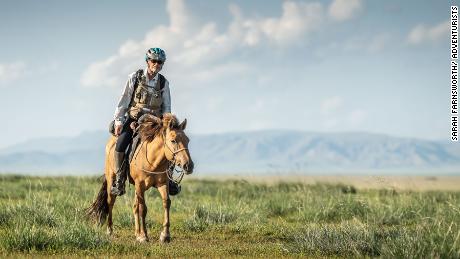 'Gave me their beds'Despite extensive preparation, there were certain things along the way that were out of Long's capable control. One of which was the weather. Conditions on the steppe would switch suddenly from torrential rain to sweating heat but being entirely immersed in nature also provided some memorable moments. From wading through large river crossings to watching the local herdsmen, Long fell in love with the country and communities along the route.
When the British countryside hosts Dubai royalty and Arabian racing With a strict 8 p.m. curfew, when participants would have to stop riding for the day, Long found himself knocking on doors to find a place to sleep at night. Despite an obvious language barrier, the random interactions with the local people turned out to be the most humbling experiences."They all accepted me and some of them gave me their beds and they slept on the floor," he said.One particular moment, when staying with a young mother and her two daughters, still stands out among the rest. "It has just quit raining and the sun was setting," he said fondly. "The two daughters were sitting on the edge of this corral, where they kept their calves, singing some kind of Mongolian lullaby. It was so neat to see."In the morning, she [the mother] wore her ceremonial gown and milked the cow for me. I had fresh cream milk on sweet rice cereal. Man, it was so good." READ: Meet the trainer to royals, rulers and billionairesREAD: 'Role model' Mellah delivers 'fairytale' win at Goodwood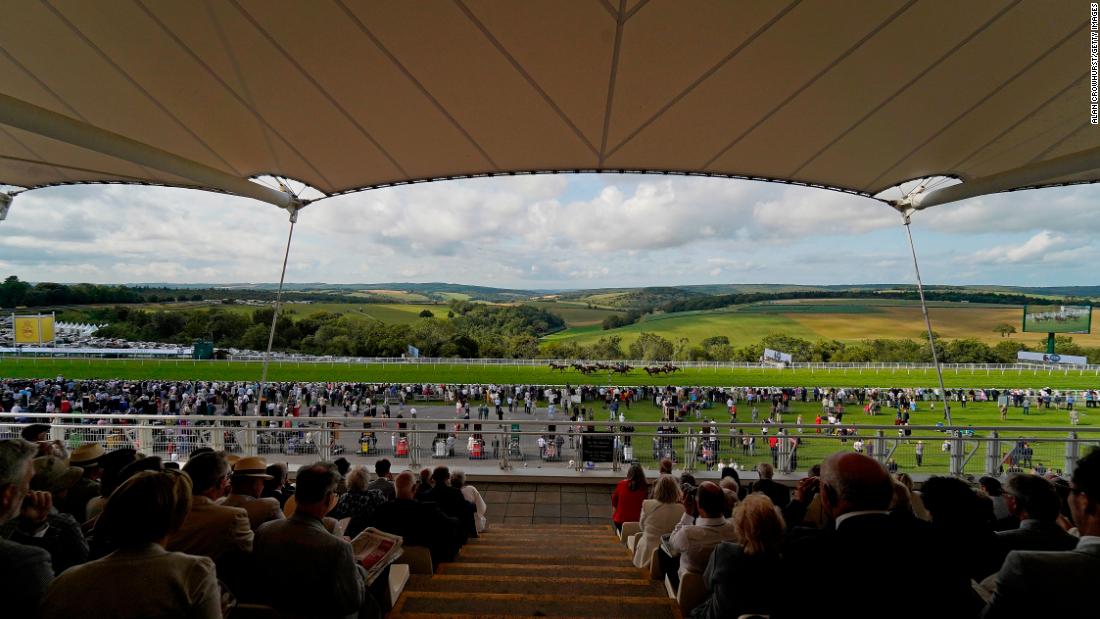 Photos: Why "Glorious Goodwood" is so lovedGoodwood racecourse offers far-reaching views across the Sussex Downs in the south of England.Hide Caption 1 of 15
Photos: Why "Glorious Goodwood" is so lovedRacegoers take in the drama of the Qatar Goodwood Festival, commonly known as "Glorious Goodwood." Hide Caption 2 of 15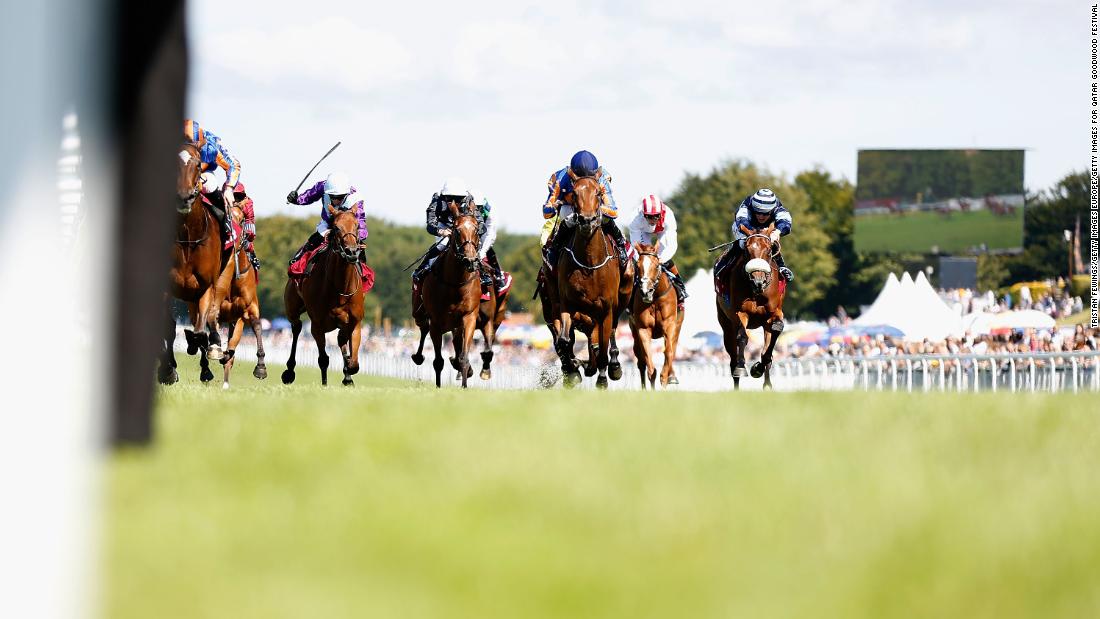 Photos: Why "Glorious Goodwood" is so lovedIt's one of the highlights of the flat racing season, with 35 races taking place over five days for a total purse of $6.5 million.Hide Caption 3 of 15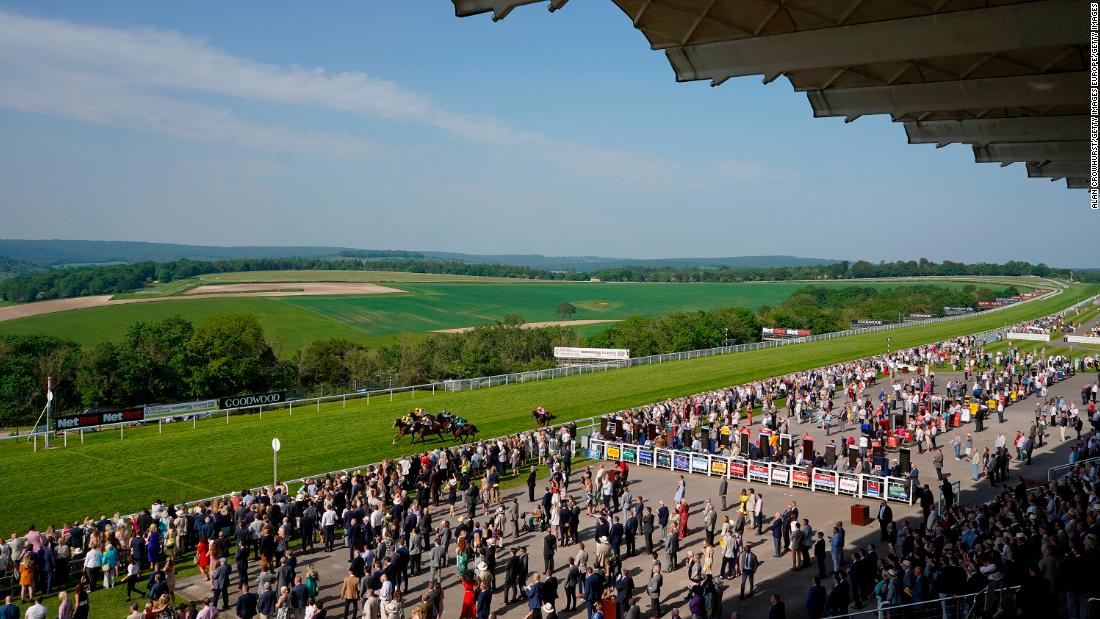 Photos: Why "Glorious Goodwood" is so lovedDating back to 1802, the event is a favorite with punters and boasts spectacular views across the south England countryside. Hide Caption 4 of 15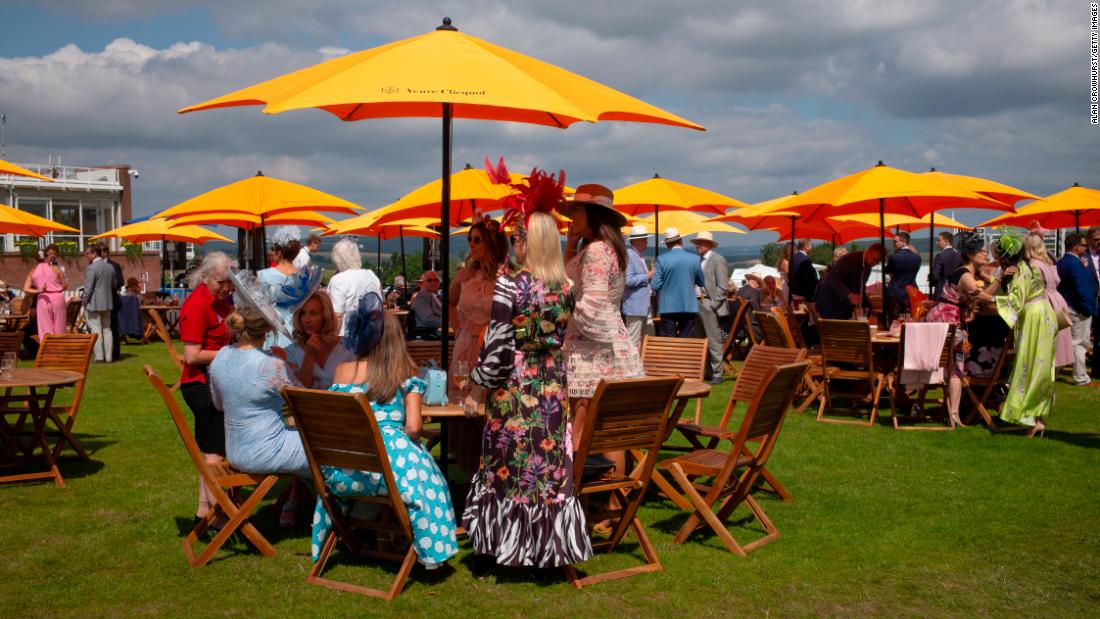 Photos: Why "Glorious Goodwood" is so lovedThe atmosphere is one of an English garden party. Hide Caption 5 of 15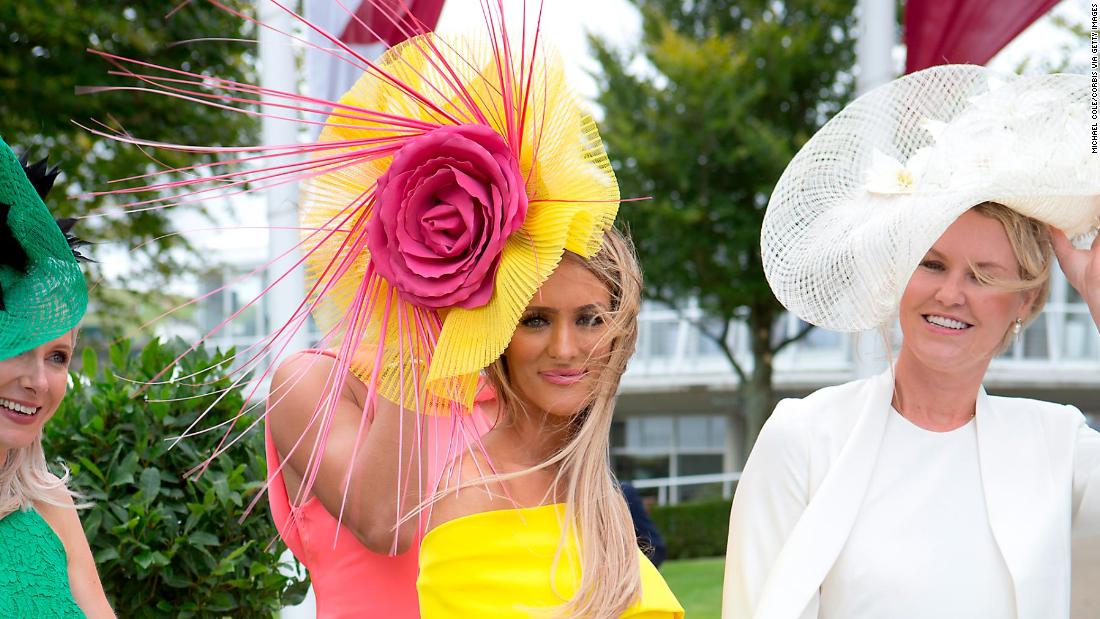 Photos: Why "Glorious Goodwood" is so lovedIt's a chance for racegoers to dress up in finery, especially on Ladies' Day.Hide Caption 6 of 15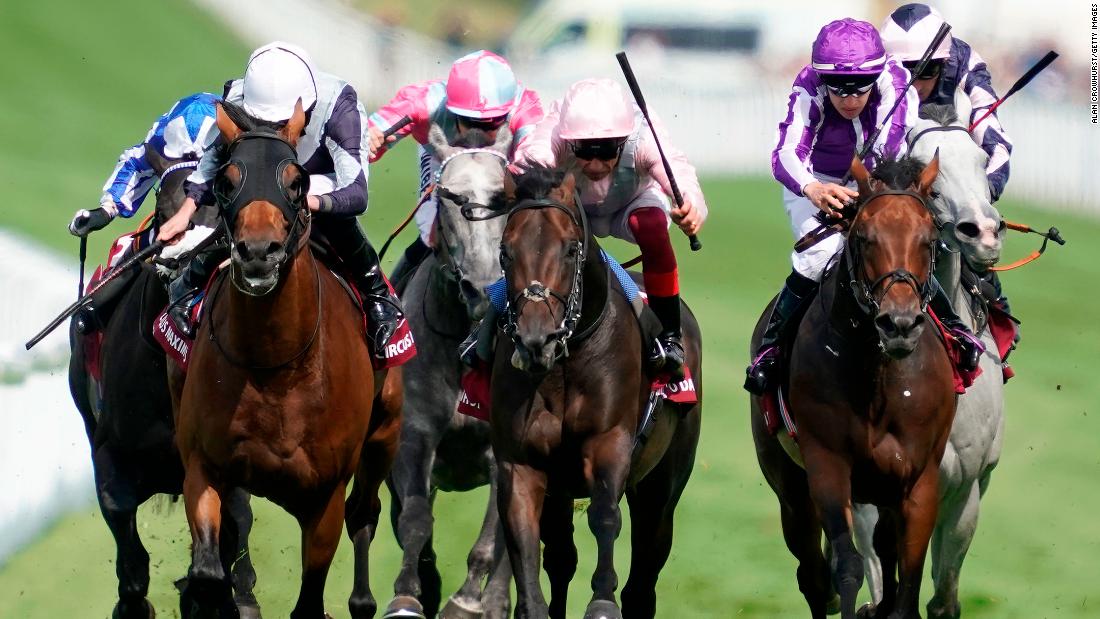 Photos: Why "Glorious Goodwood" is so lovedPopular Italian jockey Frankie Dettori rode Too Darn Hot (center, pink) to win the showpiece Qatar Sussex Stakes at Goodwood.Hide Caption 7 of 15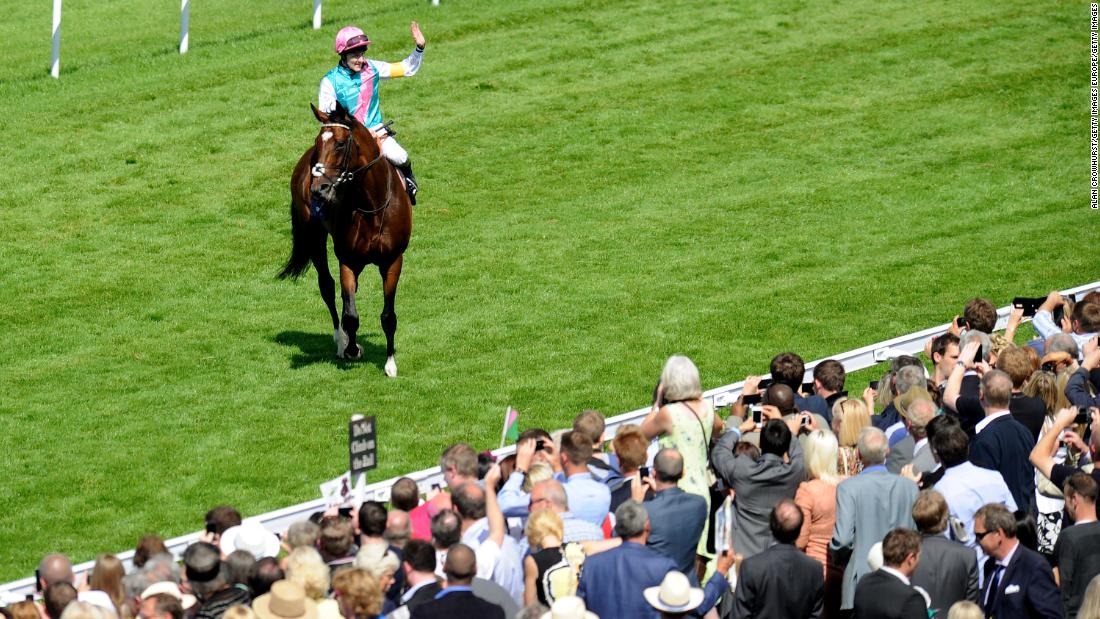 Photos: Why "Glorious Goodwood" is so lovedLegendary racehorse Frankel made history in 2012 by becoming the first horse to win the Sussex Stakes twice having also triumphed the previous year. Hide Caption 8 of 15
Photos: Why "Glorious Goodwood" is so lovedThis year, 18-year-old Khadijah Mellah became the first jockey wearing a hijab to race in Britain. She won the Magnolia Cup charity race, having only sat on a racehorse for the first time in April.Hide Caption 9 of 15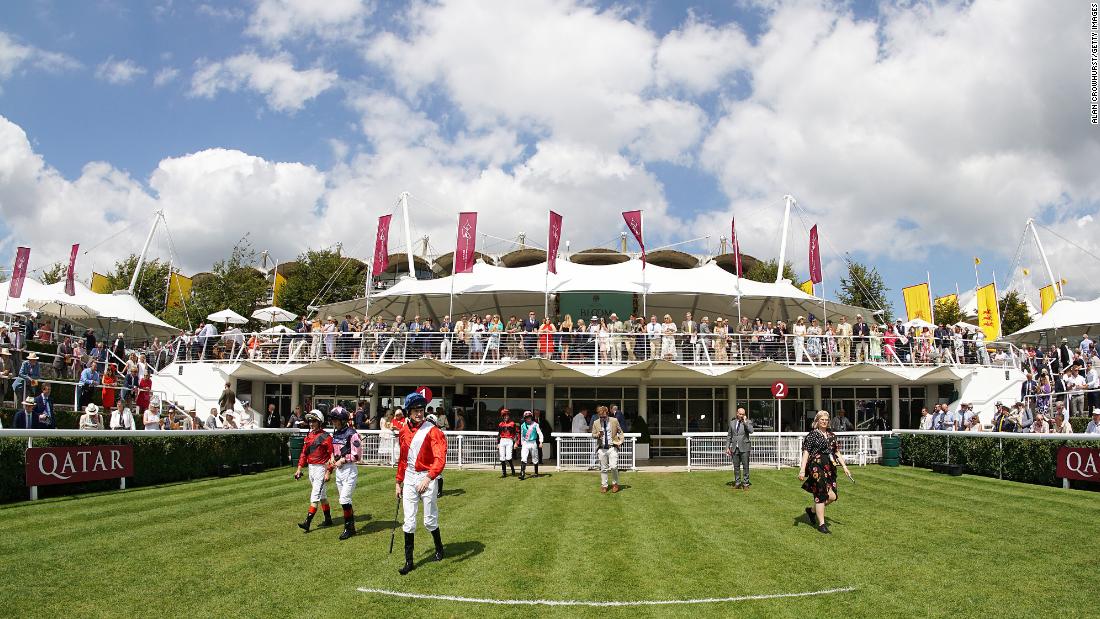 Photos: Why "Glorious Goodwood" is so lovedThe facilities at Goodwood offer good views over the parade ring and winner's enclosure.Hide Caption 10 of 15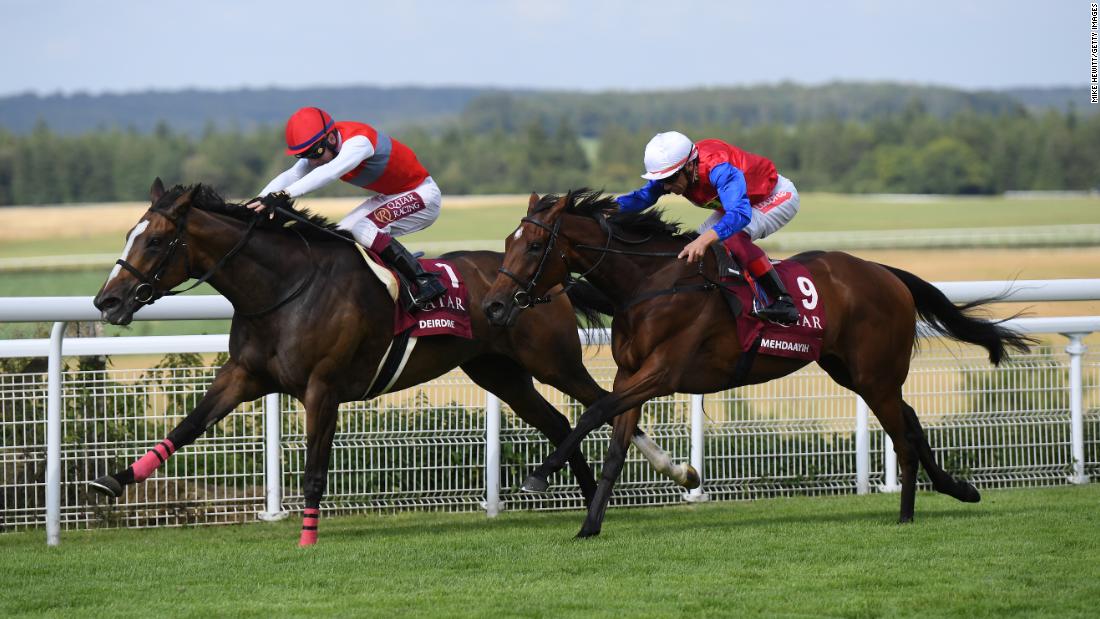 Photos: Why "Glorious Goodwood" is so lovedOisin Murphy and Deirdre (left) overhauled Frankie Dettori on Mehdaayih to win the historic Nassau Stakes.Hide Caption 11 of 15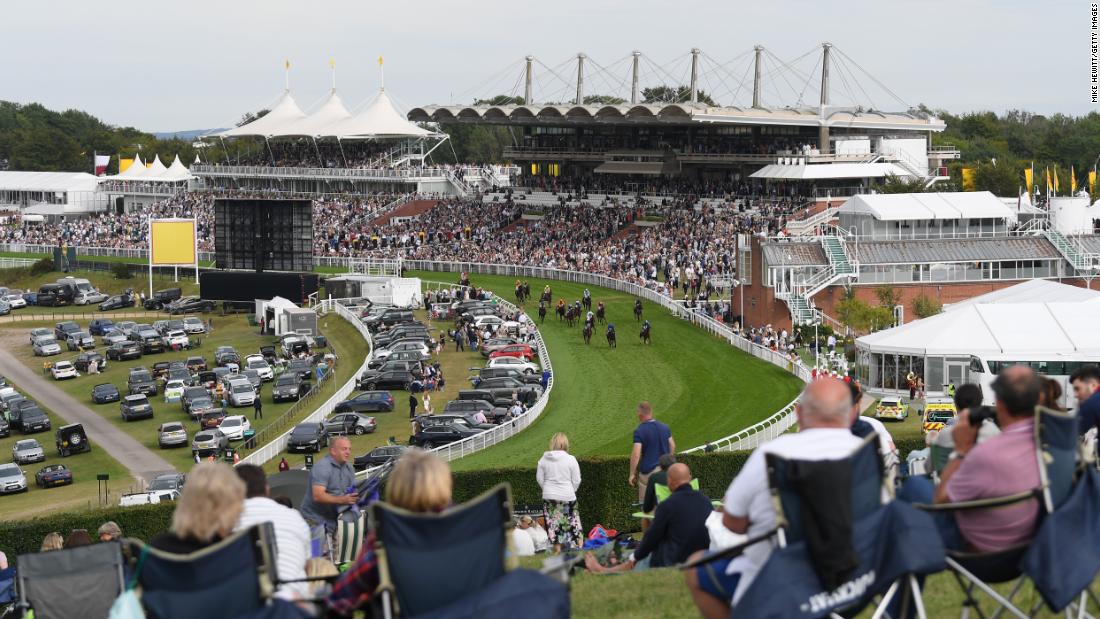 Photos: Why "Glorious Goodwood" is so lovedNearby Trundle Hill offers far-reaching views across Goodwood. Hide Caption 12 of 15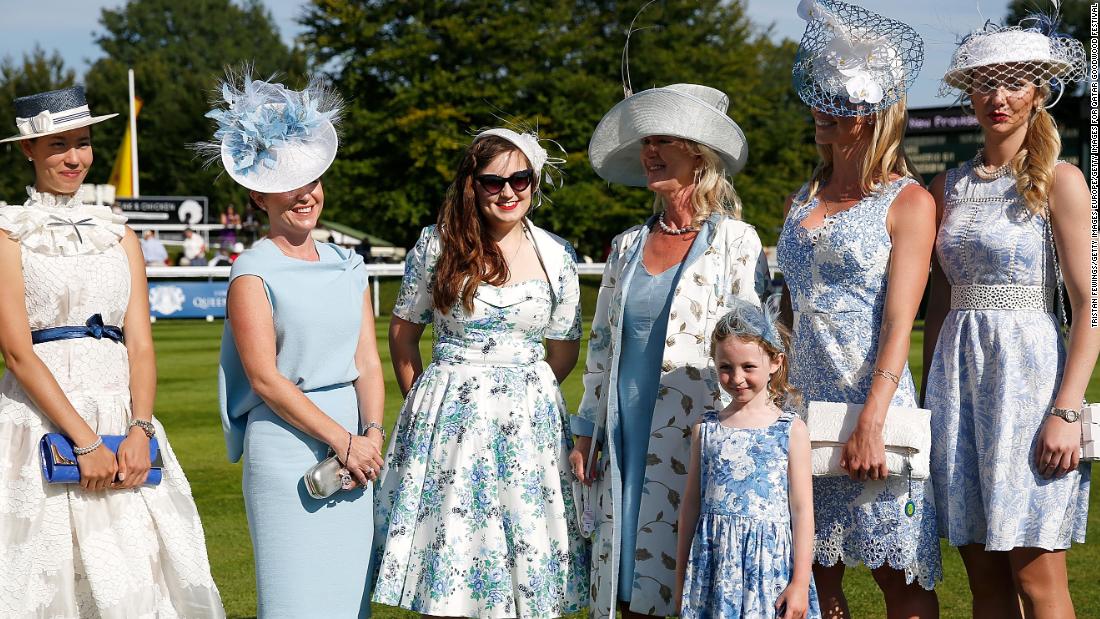 Photos: Why "Glorious Goodwood" is so lovedThe event is often seen as the end of the British social season, which also includes tennis at Wimbledon, rowing at the Henley Regatta and racing at Royal Ascot. Hide Caption 13 of 15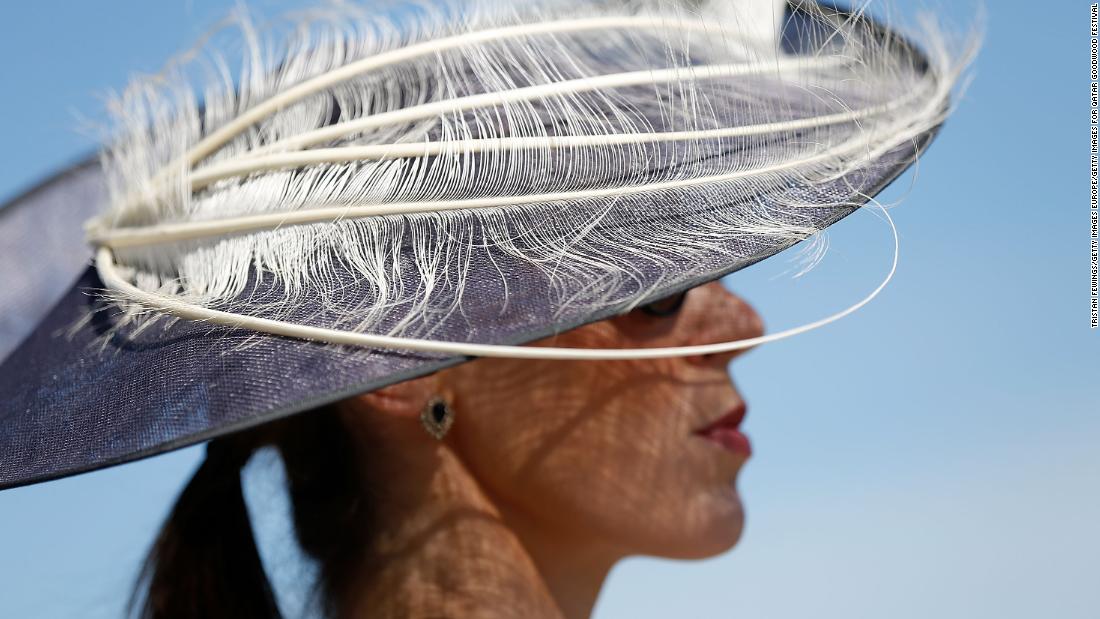 Photos: Why "Glorious Goodwood" is so lovedGoodwood has its own distinctive style known as "The Goodwood Look." The dress code is more relaxed compared to other of Britain's racing events. Hide Caption 14 of 15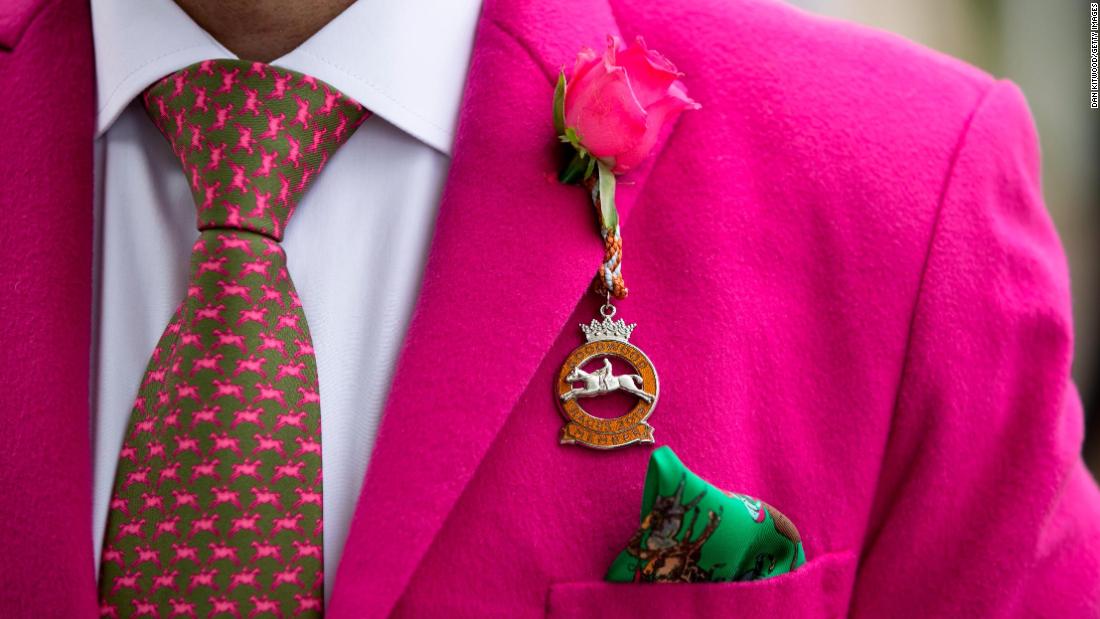 Photos: Why "Glorious Goodwood" is so lovedDressing up is not just for the ladies.Hide Caption 15 of 15














Adapting back to lifeStill not bored of riding, Long has been back in the saddle since arriving home and has not ruled out another Mongol Derby. "My personal definition of success is whether you do it again," he added. Usually satisfied to stay under the radar, he has been asked to give a presentation to his old office and has enjoyed telling friends and family about his trip since returning to the US. However, he's more than aware that most people passing by will have no idea of his incredible feat, something which makes the resilient rider smile. "I did this really, really hard event and the rest of the world is still going on about its business," he laughed."I'm just aware that there are people driving by right now that don't even know what happened."
Source Link:
https://www.cnn.com/2019/08/30/sport/mongol-derby-bob-long-mongolia-horse-racing-spt-intl/index.html
[0.508641]
Comments
comments