(CNN)In China, diets have changed along with bank balances. Since the 1960s, annual meat consumption has rocketed from an average of less than 4 kilograms per person at the start of that decade to over 45 kilograms today, spurred on by rising economic prosperity. Today, China eats around half of the world's pork and is the second largest beef consumer — rising 35% in the past decade and projected to rise another 8% by 2030.
However, in 2016, dietary guidelines drawn up by the country's health ministry recommended that the population halve its meat intake by the end of this decade. Some might see that as a problem; others an opportunity.One person that falls into the second camp is Matilda Ho, an impact investor who has made it her mission to transform agricultural practices and consumer tastes in China for a more sustainable future.Backed by sovereign funds, institutional and private investors from China and further afield, Ho's Shanghai-based company Bits x Bites has ploughed an average of $3-5 million into 10 companies looking to tackle some of the biggest challenges in food."A lot of people (have) said that it seems like impact investing is not going to give you any profit," she says. "But I always believe in karma — I believe that doing the right thing will always end up making us even more money."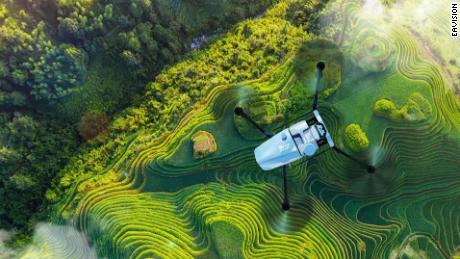 One company Bits x Bites has invested in is Silicon Valley startup EAVision, creator of a range of agri-robots, including a drone designed to protect crops with precision spray technology.Read MorePlant-based alternativesOne area of focus for Bits x Bites is protein alternatives and cell-based meat. China already has a high percentage of plant-based diets per capita, Ho claims, citing a 2,000-year-old relationship with tofu. But the nutritional value of some plant-based products is lacking, she says, and meat alternatives are often expensive."The price point is just way too high," says Ho. "If you go to Starbucks, the plant-based beef sandwich is even pricier than the actual beef sandwich."Twenty years ago, Chinese customers (could) finally afford to eat meat, and now we're asking them to buy a veggie option, but it's more expensive than meat." It is, she adds, "counterintuitive."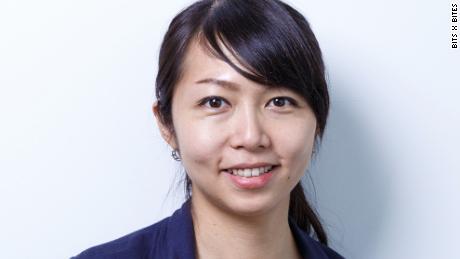 Matilda Ho, founder of Bits x Bites.That said, plant-based alternatives are growing in China, and recent market forces have spurred on interest. African swine flu wiped out 130 million pigs in China in 2018 and 2019, more than doubling the price of pork and creating ongoing market volatility."(People) are worried about not being able to buy affordable pork every day, so now they need to find alternative solutions," says Ho. "Food security … was the key driver for them to first try (plant-based alternatives) out," she adds. "The bigger challenge is how can you really convert that first, novelty experience into a repeat purchase." The key there, she says, is flavor: "If you don't make a tasty product, then why bother?"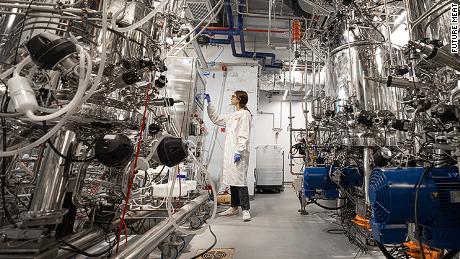 Future Meat is an Israeli startup creating cell-based meat.Ho says every week her company is sent samples from emerging brands aspiring to become the next Beyond Meat. Bits x Bites has invested in startups from around the world, including Singapore-based Next Gen, creator of a plant-based chicken product; and Israeli startups Future Meat, aiming to produce cell-based meat products at scale and InnovoPro, producing a chickpea protein concentrate which can be used in plant-based meat or dairy.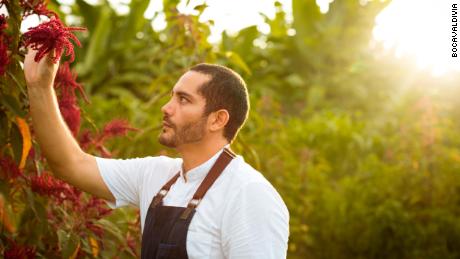 'Plants are our allies': Chef Rodrigo Pacheco on climate-proofing foodThough Bits x Bites doesn't impose a timeline on these companies to enter the Chinese market as a condition of investment, it does work with them on strategies to do so and helps prepare them for regulatory approval, says Ho.She also appreciates that not everyone will be ready for these products yet. "Chinese consumers today still have very low awareness of how their food choices will impact their health and the environment," Ho says."If you look at Beyond Meat and Impossible, it took them five years to educate the American market to adopt plant-based for their health and for the environment. And it will probably take some time to educate the China and Asia market as well."No 'silver bullet' "There will never be a silver bullet to being (able) to really solve the food security problem," she says. Better, then, to have a wide arsenal of solutions in the company portfolio.Alternative protein is not the only big-ticket issue Bits x Bites is looking to address. It has invested in foodtech companies like Singapore's Alchemy, creator of an additive fiber that reduces the glycemic index of some refined carbohydrates — a cause of high blood sugar levels, and linked to the development of type 2 diabetes.
Alesca Life designs urban farming containers that claim to be incredibly water efficient.Another area is in agritech. In 2015 the Chinese government announced a plan for "zero growth" in pesticide use by 2020. With fewer chemicals, farming needs to turn to other methods to sustain and even increase yield. Bits x Bites has invested in Tropic Biosciences, which is creating new high-performance plant varieties through gene editing, Alesca Life, a fabricator of urban farm units, and agri-robot manufacturer EAVision. Artificial intelligence will play an increasing role in agriculture, Ho says, given China's aging farming population and a shortage of farm workers that she describes as a "crisis." "China represents 15% percent of the world's population, but only has less than 7% of the land," says Ho. "How China is going to feed our own population in the next two decades will have very important implications."
Source Link:
https://www.cnn.com/2021/09/05/asia/matilda-ho-bits-x-bites-agri-impact-investing-c2e-spc-intl/index.html
Bad Request
Your browser sent a request that this server could not understand.
Size of a request header field exceeds server limit.
Comments
comments