(CNN)Demonstrators across the globe took to the streets on Tuesday to demand better working conditions, as part of rallies marking International Workers' Day.
Held on May 1 each year — known as May Day — the rallies date back to the 1880s.At the time, labor movements around the world were campaigning for safeguards such as eight-hour workdays and trade unions. The date of May 1 was chosen as it coincided with the anniversary of the Haymarket affair in Chicago, where police killed four people at a peaceful protest after someone threw a bomb into the crowd.Today, trade unions and human rights campaigners continue to mark the day with rallies — here's a look at this year's protests. What is May Day, anyway? Read MoreFrance
Activists smash windows of a McDonald's restaurant after it was hit with petrol bombs during a May Day rally in the center of Paris.About 1,200 hooded protesters took part in May Day protests, during which a McDonalds restaurant was attacked with a Molotov cocktail, police said.Photographs show extensive damage to the building, with protesters kicking in smashed windows. Footage also showed damage to a Renault car dealership, as well as other businesses.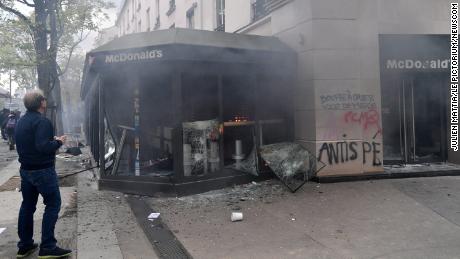 The McDonald's was extenstively damaged in the protests.Cuba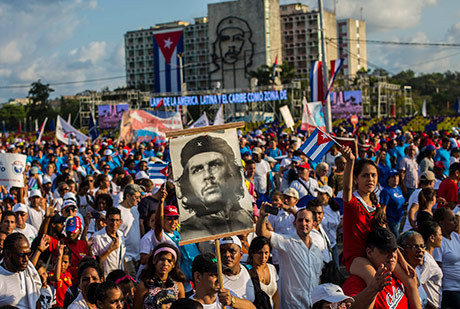 A poster of revolutionary hero Che Guevara is seen during the annual May Day parade in Havana, Cuba.Philippines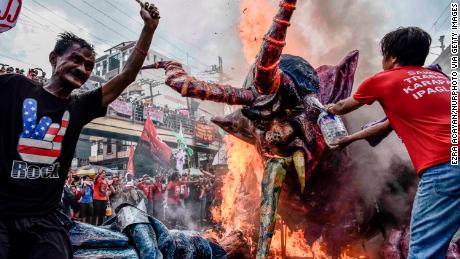 Workers burn an effigy of President Rodrigo Duterte as part of demonstrations outside the presidential palace in the capital Manila.Pakistan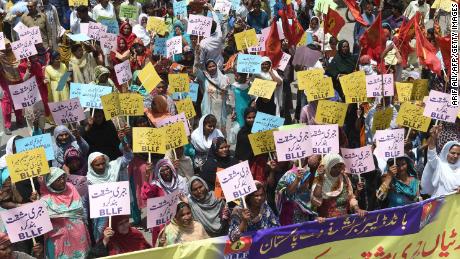 Union members hold placards during a march in Lahore, north-east Pakistan. Turkey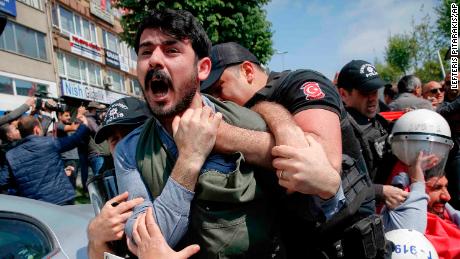 Police scuffle with protesters marching near Taksim Square in Istanbul. Russia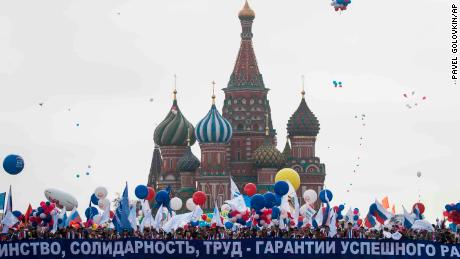 Balloons fly above a rally in Red Square, Moscow.Ukraine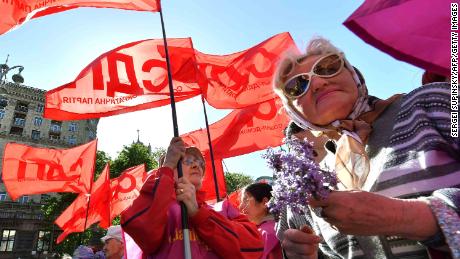 Trade unionists wave flags during a march in Kiev.Greece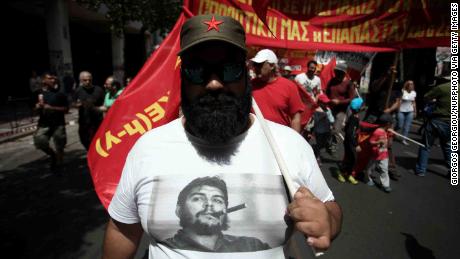 A demonstrator marches in Athens. A number of trade unions marked May Day with a 24-hour nationwide strike.Bangladesh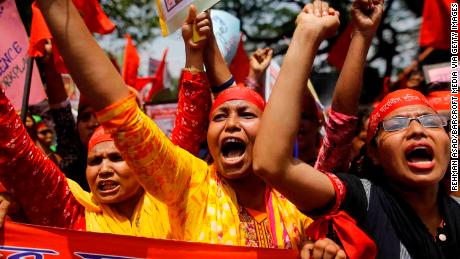 Garment workers attend a rally in the capital Dhaka. In 2013, more than 1,000 people died when a garment factory collapsed in the same city.Opinion: Protect the Bangladesh workers who make our clothesHong Kong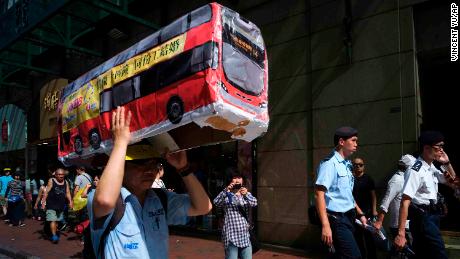 A protester raises a model of a bus, during a rally in Hong Kong calling for better labor conditions. India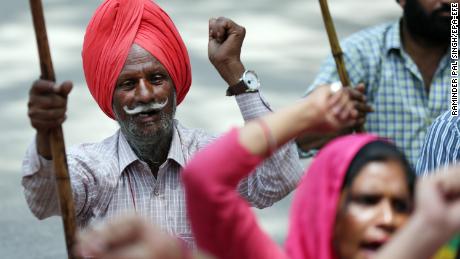 Workers attend a rally in Amritsar, north-west India.Spain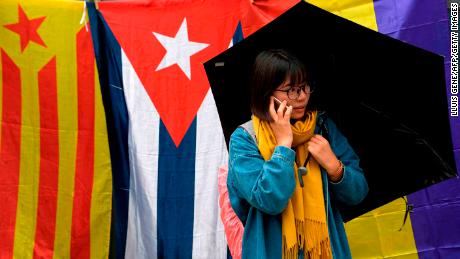 A woman is surrounded by a mixture of Catalonian and Spanish flags, at a rally in Barcelona.Japan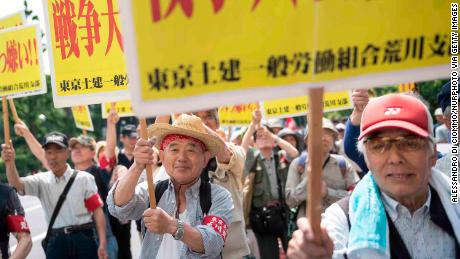 Workers hold placards at a rally organized by the Japanese Trade Union Confederation, in Tokyo. South Korea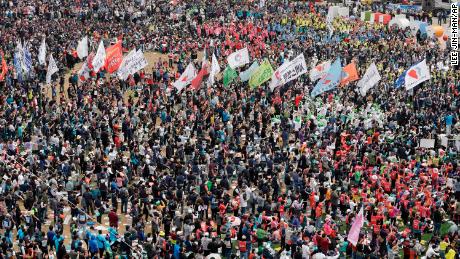 Members of the Korean Confederation of Trade Unions carry flags during a rally in Seoul.
Source Link:
https://www.cnn.com/2018/05/01/world/may-day-rallies-around-the-world-intl/index.html
[-0.644074]
Comments
comments