The number of vacant apartments in Manhattan climbed to a record 15,025 in August, as the fallout from the coronavirus pandemic continued to prompt more people to leave the city.
The borough's vacancy rate rose above 5% for the first time, according to a report from real estate firm Douglas Elliman and appraiser Miller Samuel. It was the highest level in the report's 14-year history, during which Manhattan's vacancy rate has fluctuated between 1.5% and 2.5%. Over the past four months, the rate has made a steady and steep rise hitting a record each month.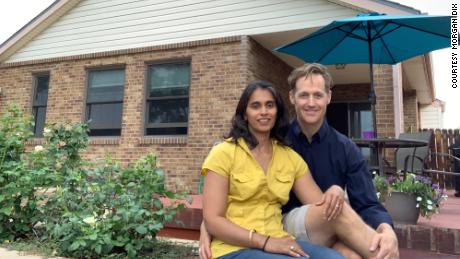 These people have left big cities for good. Here's where they landed"In Manhattan, because of Covid, renters are looking to go to the outer boroughs to get more for their rental dollar if they are staying in the city," said Jonathan Miller, president of Miller Samuel. "Other would-be renters in Manhattan are [now] the first-time buyers in the suburbs." As a result, there were 24% fewer leases signed in August than a year ago, with a 166% increase in listings available to rent. And the median rent for all apartments, at $3,363 a month, was 4% lower than a year ago.Miller said the virus has caused renters to question the value of the high cost of living in Manhattan.Read More"Over the past few years, we've passed the affordability threshold," Miller said. "With the loss of the ability to comfortably use all the amenities that characterize living in a city — restaurants, retail, bars, all the cultural events that were at your beck and call as a resident of Manhattan — people are questioning it. Those were the salve on affordability."Bigger rent reductions at lower price rangesAs vacancies rise and rents fall, the share of apartments offered with incentives — like no broker's fees, or one or two months' rent included — is increasing. More than of half of new leases signed in August included a landlord concession, the largest share of concessions in a decade of tracking.The amount of free rent offered by landlords grew in August by about 60% from last year, rising from 1.2 months to 1.9 months. (Broker's fees had been eliminated by a New York state law outlawing the practice, but while that ruling is being challenged in court, the fees remain.)While all rent levels saw declines, the most significant reductions in rent were in the lower price ranges, Miller said.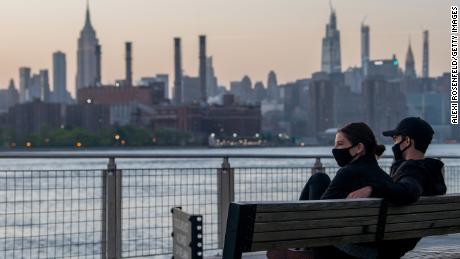 'Pandemic pricing' is here. Rents are dropping across the USThe median rent for luxury apartments, or the top 10% of apartments by price, was $7,995 in August, down only 0.1% from last year. The lowest tier, with a median rent of $2,250, saw the biggest drop from last year, down 6.3%.Many rental households at the entry level are being dissolved because of high unemployment and changes in life plans, Miller said. Fewer college students are arriving, more young people are moving back in with their parents, and unemployed households are doubling up or moving out at the lower end of the market. That's left more properties available, leading to stronger concessions, he said."During Covid, we are seeing the unemployment picture is heavily skewed toward wage earners," he said. "That market is nowhere near as tight as it was."Brooklyn outperforming Manhattan Meanwhile, the borough of Brooklyn seems to be faring a bit better. Brooklyn's median rent of $2,995 is down less than 1% from last year. The number of new leases is down 2.2%."Brooklyn, even though it is weaker than a year ago, has not seen the level of deterioration that Manhattan has," said Miller. But listing inventory in August doubled from its year-ago level, despite the moderate decline in the number of new leases. And 43% of new leases came with concessions. "People from Manhattan are looking to Brooklyn for space and rents are softening everywhere," he said. But space is still at a premium. In both Brooklyn and Manhattan there is at least one type of apartment for which rents are going up: two bedrooms.In Brooklyn, the median rent for a two-bedroom, $3,447, rose by 4.5% from a year ago. In Manhattan the median rent for a two-bedroom apartment, $4,379, is up 7.4% from last year. "Some people will see the opportunity," he said. "We're seeing people trading up."
Source Link:
https://www.cnn.com/2020/09/10/success/manhattan-rental-apartment-vacancy-rate/index.html
[0,"neutral"]
Comments
comments