The Maryland man who interrupted a performance of "Fiddler on the Roof" Wednesday night to yell, "Heil Hitler, Heil Trump!" has said he is now "so embarrassed and ashamed and disgusted" with his own actions.
Anthony Derlunas, 58, apologized profusely Friday during an interview on his front porch with WBAL-TV 11, a local NBC affiliate.
He explained that he was frustrated with President Donald Trump and that his shout was intended to compare Trump to Adolf Hitler. A scene in the musical ― a wedding interrupted by czarist Russian police ― had reminded him of Trump.
"He plays into the fears of the people, and it just came out wrong," said an audibly upset Derlunas. He wouldn't let the news station show his face.
The outburst was interpreted as anti-Semitic and caused a bit of panic in Baltimore's Hippodrome Theatre, where some witnesses feared Derlunas was armed. His shout came less than three weeks after a gunman opened fire at a Pittsburgh synagogue, killing 11 people.
"I'll be honest, I was waiting to hear a gunshot," audience member Rich Scherr told The Baltimore Sun. "I thought, 'Here we go.'"
Although the show continued, some patrons were too disturbed to stay and filed out of the theater.
"I just want everybody to know I am sincerely sorry," Derlunas said. "I opened my mouth and it was so wrong, and I know that now. In the moment, it was just my frustration. I don't know what I was thinking. I am so ashamed. My heart goes out to all those that I ruined their night, to everybody that was affected by my stupidity."
Derlunas told WBAL that he rarely drinks but had consumed several alcoholic beverages before his outburst.
Baltimore police were called to the theater shortly after 9:30 p.m. that night to escort him out. He has reportedly been banned for life.
RELATED COVERAGE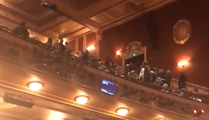 Man Shouts 'Heil Hitler, Heil Trump' At 'Fiddler On The Roof' Performance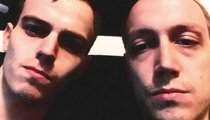 D.C.'s Neo-Nazi Brothers Were Hiding In Plain Sight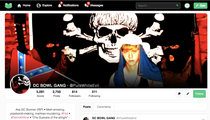 DC Neo-Nazi Who Said Pittsburgh Victims 'Deserved' It Arrested; Has Deep Ties To 'Alt-Right' Download
Source Link:
https://www.huffingtonpost.com/entry/heil-hitler-heil-trump-fiddler-on-the-roof-baltimore-apology_us_5bf03a64e4b0b84243e2bdf1
[-0.821188]
Comments
comments