TAOS, New Mexico (Reuters) – A man was arrested on Saturday on charges of starting a forest fire in Colorado that has destroyed structures and forced hundreds to evacuate their homes in one of dozens of wildfires raging across the drought-hit U.S. southwest.
Jesper Joergensen, 52, was taken into custody for suspected arson that started the Spring Fire, the most active of around 10 blazes in Colorado, the state hardest hit by fires, according to Costilla County Sheriff's Office Facebook page.
Joergensen is not a U.S. citizen and will be handed over to U.S. Immigration and Customs Enforcement once he has faced arson charges, said a Costilla County detention officer. The officer could not immediately say what nationality Joergensen held.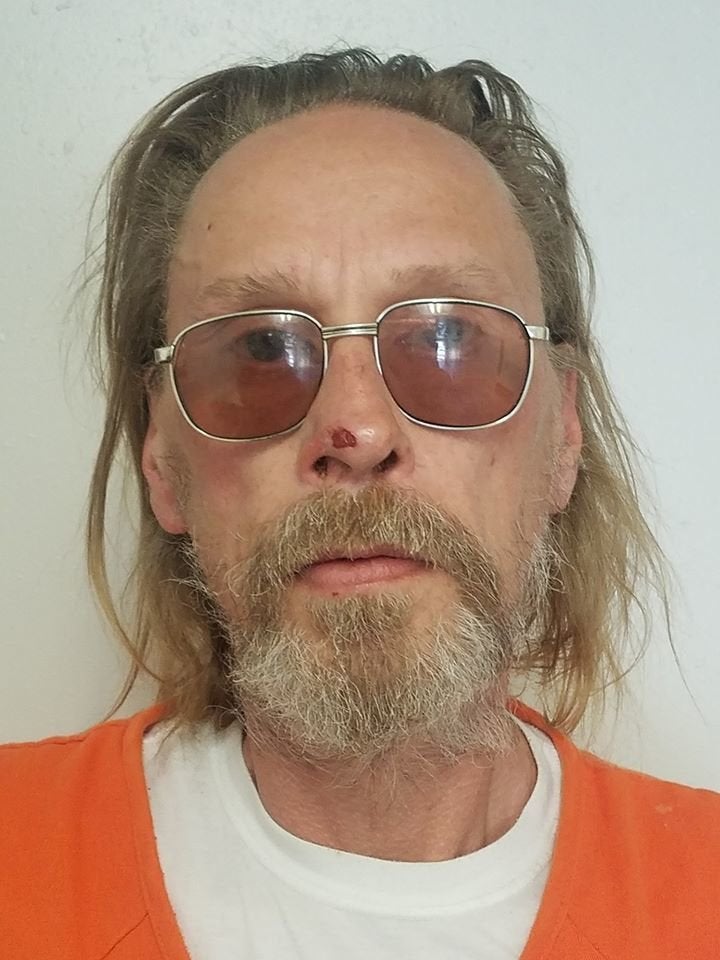 Costilla County Sheriffs Office Jesper Joergensen, 52, is being held on Arson charges.
The fire has scorched over 38,000 acres (15,378 hectares) between the towns of Fort Garland and La Veta in southern Colorado, forcing more mandatory evacuations of homes and ranches on Saturday in a mountainous area of public and private land. The fire continued to grow, fueled by temperatures in the mid 80s Fahrenheit (27 Celsius) and had zero percent containment as of Saturday afternoon.
Air tankers and helicopters dropped fire retardant and water on the blaze. Authorities asked evacuated residents not to fly drones to check on their properties as the devices posed a danger to aircraft and would force them to be grounded.
#SpringFire continues to grow and has jumped CO 160 at mile point 384, near Huerfano County Road 442. CDOT and CSP will keep US 160 closed due to poor viability, heavy smoke and the fire's proximity to the highway. Check https://t.co/uOU0HHbUQ6 for latest closures. pic.twitter.com/3CYaHGhuo6
— CDOT (@ColoradoDOT) June 29, 2018
An unknown number of structures were consumed by the fire, said Bethany Urban, a public information officer. No injuries have been reported.
Gusty winds, single-digit humidity and hot temperatures have fueled the fires and could ignite new blazes in the U.S. West, the National Weather Service said in several warnings.
The largest wildfire in Colorado, the 416 Fire, has charred almost 47,000 acres about 13 miles (21 km) north of Durango in the southwest corner of the state, and is 37 percent contained, said public information officer Brandalyn Vonk.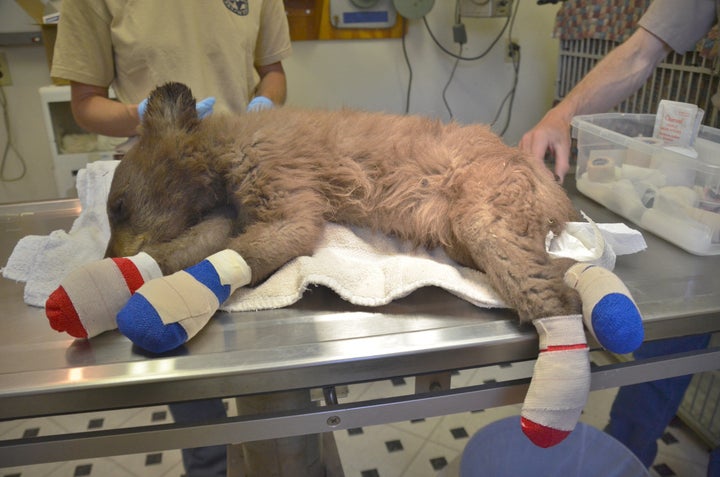 Handout . / Reuters A bear cub whose feet were burned in the 416 wildfire is treated by Colorado Parks and Wildlife staff in Durango, Colorado, on Wednesday.
About 10 smaller wildfires were burning in New Mexico and three in Arizona, with much of the two states suffering extreme or exceptional drought conditions.
All but the northeastern corner of Colorado is experiencing moderate to exceptional drought conditions, according to the U.S. Drought Monitor, an agency of the U.S. Department of Agriculture.
RELATED… California Wildfire Survivors Return Home — Some To Total Devastation California Wildfire Calls For Evacuation Of Thousands New Mexico, Colorado Wildfires Force Hundreds To Evacuate Winds Fanning Colorado Wildfire Won't Die Down Until Tuesday Download
Source Link:
https://www.huffingtonpost.com/entry/jesper-joergensen-arrest-for-wildfire_us_5b38ce46e4b007aa2f80d4aa
[-0.691522]
Comments
comments