New York (CNN Business)Investors are preparing for a deluge of quarterly earnings reports in the coming weeks. The numbers may not be pretty.
That could be a problem, considering that stocks have held up reasonably well this year despite concerns about a slowing global economy, US trade tension with China and President Trump's looming impeachment inquiry.Weak corporate profits could be what finally convince investors to start pulling back on stocks, especially if companies start to lower their outlooks for the fourth quarter and 2020.The trade war with China is beginning to have an impact on large multinational companies — such as Dow components Boeing (BA), Caterpillar (CAT) and 3M (MMM). Earnings for companies in the S&P 500 that generate more than half their sales from overseas markets are expected to fall 10.7% in the third quarter compared to last year, according to John Butters, senior earnings analyst with FactSet Research.Read MoreBy way of comparison, profits for S&P 500 firms that get more than a majority of their revenue from the United States, are expected to be essentially flat — up 0.3%. An earnings recessionBut the drop in earnings for multinationals will drag down overall growth. Total profit for the S&P 500 is likely to fall 3.7% from last year, Butters said. That would be the third straight quarter where earnings have declined.That hasn't happened since the fourth quarter of 2015 through the second quarter of 2016, and has led to concerns of a so-called earnings recession — a prolonged downturn in corporate profits. That's the last thing the market needs given the litany of other challenges facing the broader markets.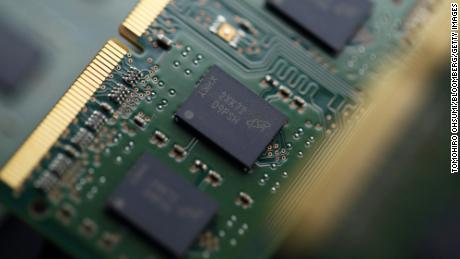 Trump said China is stealing from this company. But the trade war is hurting it tooMark Haefele, chief investment officer of global wealth management for UBS, said in a recent report that investors looking ahead to 2020 are worried about earnings, rising inflation, Brexit, the US-China trade war, impeachment and the upcoming US presidential election. Haefele added that he is now bearish on stocks globally because the Fed — even if it keeps cutting rates — won't be able to change the market outlook."While central banks can put a floor under markets, we do not believe they have the capacity to push stocks significantly higher in the short term," Haefele said in the report.The recent rally in the dollar isn't going to help matters for large global companies either. The US Dollar Index, which tracks the greenback versus the euro, Japanese yen, British pound, Canadian dollar, Swedish krona, and Swiss franc, is now trading at its highest level since May 2017.Stronger dollar biting into profitsThat's a major problem for major multinational consumer companies like Coca-Cola (KO), Procter & Gamble (PG) and GM (GM) for two reasons. First, revenue from their international units will wind up looking weaker when it gets translated back into American dollars.A strong dollar also makes American-made goods more expensive to foreign buyers."The trade war, a strong U.S. dollar and a weaker global economy have hurt U.S. manufacturing, exports, farming and business investment," said Bruce Bittles, chief investment strategist with Baird, in a report.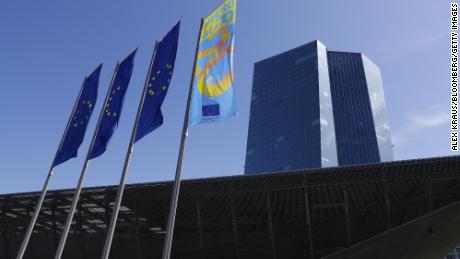 'Helicopter money' and other extreme measures could be central banks' next optionsThe good news — for now at least — is that despite these worries, analysts still expect earnings to rebound later this year and in 2020. According to FactSet, analysts are forecasting a 2.9% increase in corporate profits in the fourth quarter, and growth of 10.6% for all of next year. Still, Wall Street often sets earnings estimates too high — only to have to revise them lower later. "Signs of a slowing economy are everywhere: GDP readings, industrial production and corporate profits have all been growing more slowly," said Christopher Smart, chief global strategist and head of the Barings Investment Institute, in a report.With the dollar soaring and other major concerns likely to weigh on earnings, it's getting more difficult to argue that the US can remain the last bastion of economic (and profit) growth indefinitely.
Source Link:
https://www.cnn.com/2019/09/30/investing/third-quarter-earnings-outlook-tariffs-china/index.html
[-0.575031]
Comments
comments