Story highlightsIndian tea-seller Patra has painted house in Argentina's colorsHis tea stall is now a landmark in the neighborhood
New Delhi (CNN)In the cricket-obsessed country of India, who would expect to find a shrine to footballer Lionel Messi?
Shib Sankar Patra, a tea-seller in the eastern Indian city of Kolkata, is a devout supporter of the Argentine football team. He has painted his entire three-storey house in the colors of the country's flag. Posters of Messi paper the walls of his home.INTERACTIVE: World Cup in numbersSCHEDULE: Matches and kickoff times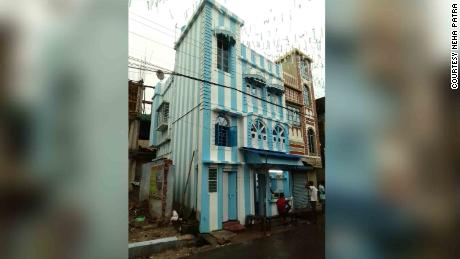 In 2009 Patra painted his home blue and white ahead of Messi's visit to India.Patra's passion for football matches the history of his hometown, which hosts one of Asia's oldest football clubs, Mohun Bagan.Read MoreHis love for Argentina goes back to 1986, when football superstar Maradona captained the team. About two decades later, Patra was so enchanted by Messi's skills that he decided to paint his home blue and white ahead of the superstar's 2009 visit to India.Ever since then, Patra has been painting his home in the same colors before the World Cup season begins. READ: Is Russia 2018 the last chance for Messi and Ronaldo?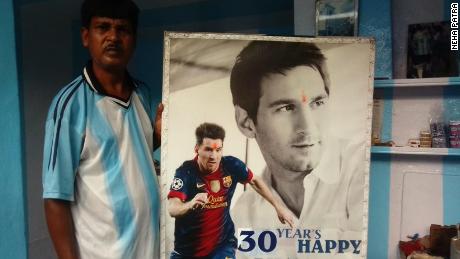 Inside his home, posters of Messi paper the walls of Patra's home.Patra, 52, has been selling tea for the last 30 years. The tea stall is now a landmark in the neighborhood and is known as the "Argentina dokan" — the Argentina tea shop. With the TV set on the sports channel, his customers watch and discuss football with tea and snacks. READ: 11 moments that shook the World CupThis year, Patra was planning to go to Russia to see the FIFA World Cup, but fell short of money. He had saved about Rs 70,000 ($1000) but was told that his trip would cost around Rs 150,000 ($2,200).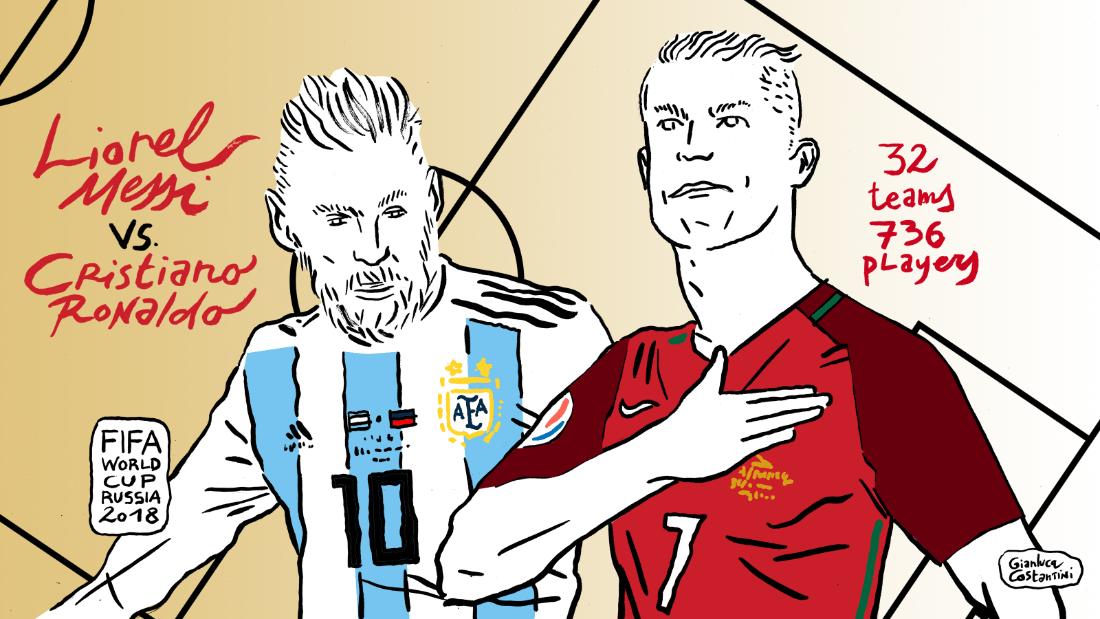 Photos: Gianluca Costantini is famous in his native Italy for his satirical drawings. Here he depicts rival superstar footballers Lionel Messi and Cristiano Ronaldo in advance of the Russia 2018 World Cup. Here are some of his other depictions of the tournament. Hide Caption 1 of 5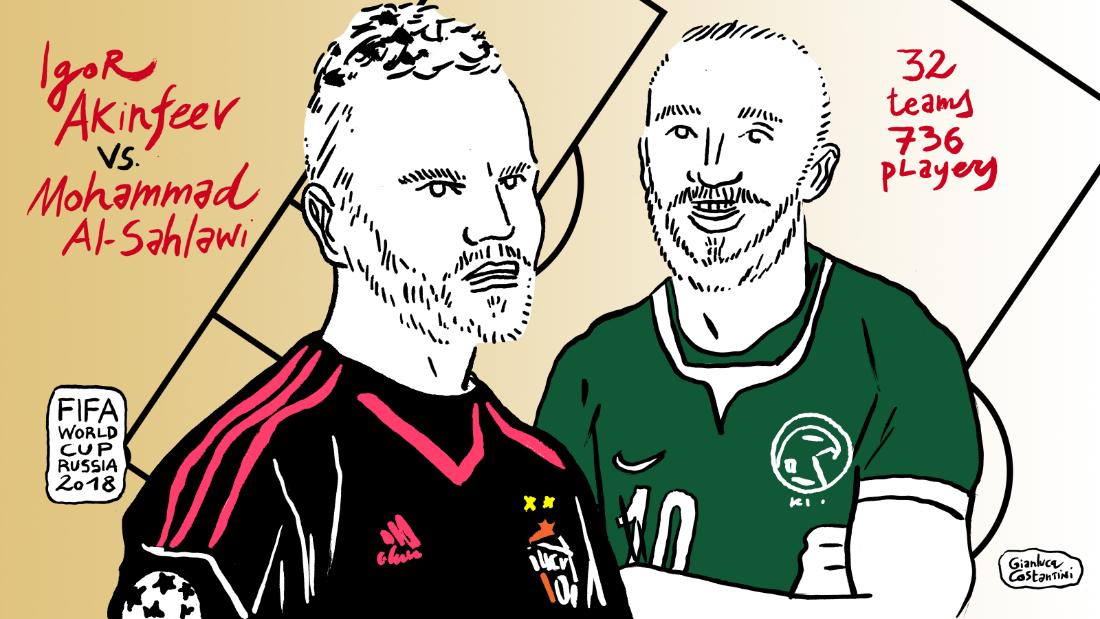 Photos: Hosts Russia and Saudi Arabia are pitted against each other in the World Cup's opening match on Thursday, June 14. Hide Caption 2 of 5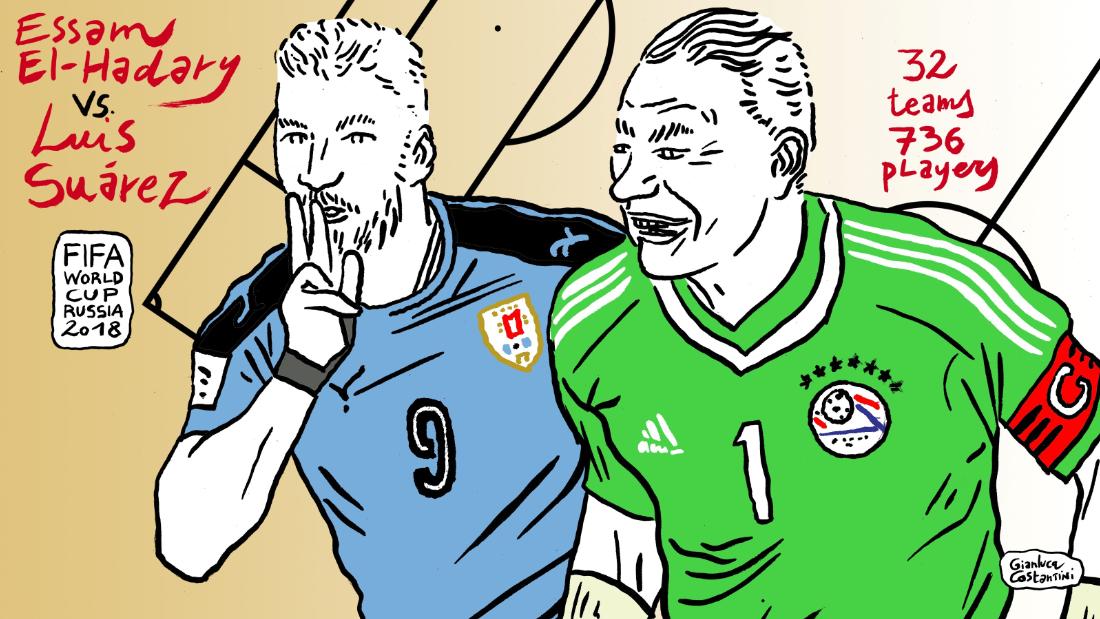 Photos: Uruguay's Luis Suarez has history in the World Cup — the Barcelona forward will hope to avoid controversy in his third tournament, while 45-year-old Egyptian goalkeeper Essam El-Hadary will be playing in his first. Hide Caption 3 of 5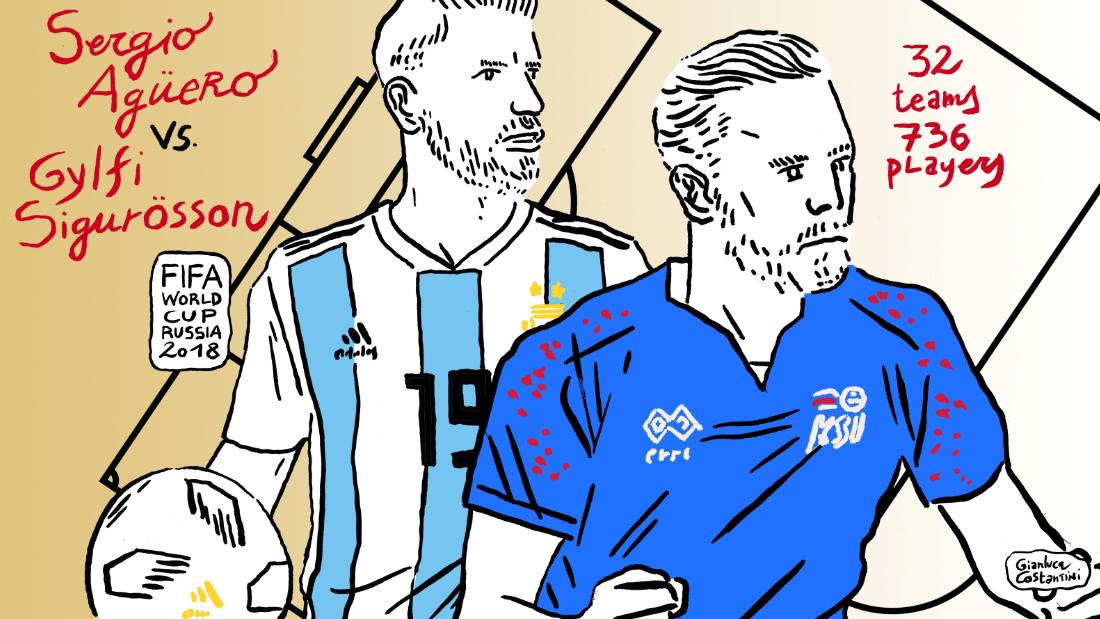 Photos: Argentina and Iceland will face off in the Group D opener on June 16 — the so-called "Group of Death." Both Sergio "Kun" Aguero of Argentina and Iceland's Gylfi Sigurdsson suffered knee injuries prior to the World Cup.Hide Caption 4 of 5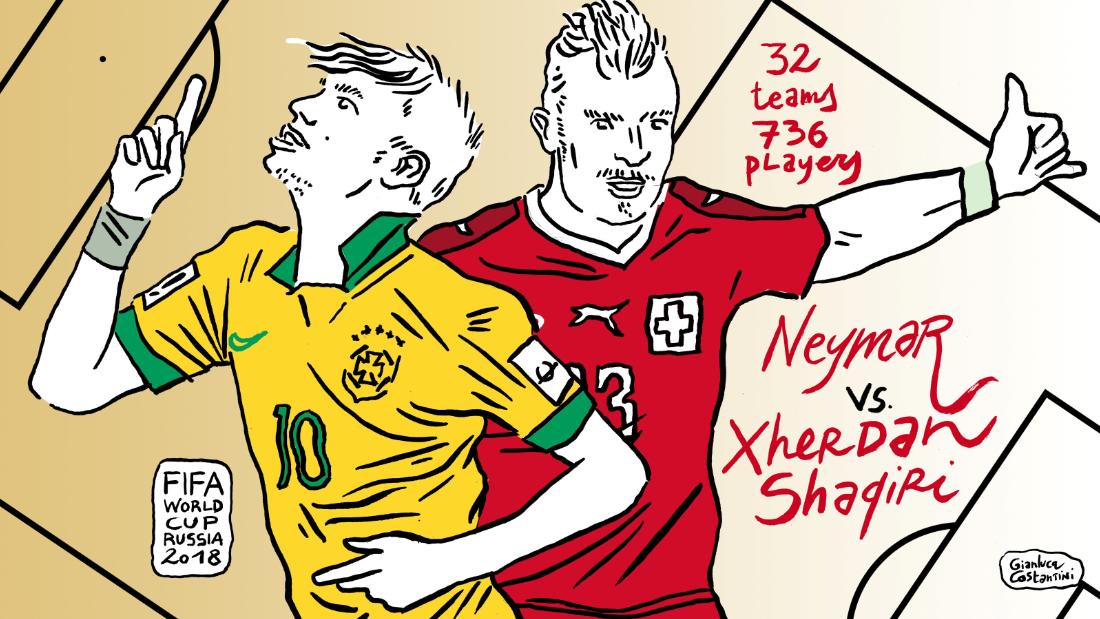 Photos: Brazil and Switzerland who are in Group E play each other on June 17.Hide Caption 5 of 5




READ: Russia 2018 to be World Cup of technology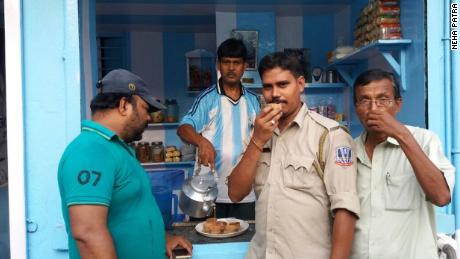 Patra's home, and his tea stall, is now a landmark in his neighborhood.Even though he could not travel to Russia, Patra did not lose hope. He has used that money to re-paint and decorate his house. "I'll use the remaining money to hold a big celebration for Messi's birthday, on June 24th," Patra said.His daughter Neha Patra added: "My father doesn't smoke or drink. "Messi is his only addiction."READ: And the winner of the 2018 World Cup will be ...With Messi turning 31 this month, this World Cup could be his best chance of capturing the one major title that has evaded him. He'll be attacking with veteran marksmen Sergio Aguero and Gonzalo Higuain — both in their third World Cups — as well as emerging 24-year-old Paulo Dybala.Argentina is ranked No. 5 in the world and will face Iceland, Croatia and Nigeria in the group stages.
Source Link:
https://www.cnn.com/2018/06/15/sport/argentina-india-tea-seller-house/index.html
[0.151933]
Comments
comments