Jakarta (CNN)A day after Indonesian Lion Air flight 610 crashed into the sea minutes after takeoff from the capital Jakarta, questions are being asked as to what caused the new Boeing jet to suddenly lose altitude, killing all 189 people on board.
Divers and rescue teams were working Tuesday to bring passenger remains out of the water, as investigators examined fragments of debris scattered over a large expanse of sea. The aircraft's fuselage and flight data recorders are yet to be recovered, which should provide more evidence as to what caused the flight to crash about 13 minutes after taking off on a routine flight expected to take just over one hour.What we knowPlane went down at around 6:30 am local time Monday, en route from Jakarta to Pangkal PinangIndonesian authorities believe all 189 people on board were killed So-called "black box" flight recorder has yet to be found Flight crew reported an issue with the plane the night before the flight, repairs were carried out Read MorePolice said late Monday that 24 body bags had been transferred from the crash to a local hospital for post mortem. DNA samples have been taken from 132 family members of passengers on board to help with identification, but the Jakarta police commissioner warned this could be difficult, and each body bag so far transferred could contain the remains of more than one person. One family member, 14-year-old Keshia Aurelia, was in high school when she heard the news her mother Fifi Hajanto had been on the plane when it went down. "We cried a lot in (the crisis center) while we were waiting for the authorities," she told CNN. "All of the families were crying. I'm not the only one suffering so I have to be strong." "My mom was a very kind person," Aurelia added. "I don't understand why (this happened)."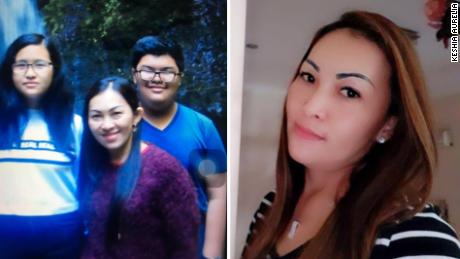 Fifi Hajanto (right), 42, was on board Lion Air flight 610 when it went down, her daughter Keshia Aurelia (pictured left with her mother and brother) told CNN.Cause of crash remains a mysteryThe plane, a new Boeing 737 MAX 8, was carrying 181 passengers, as well as six cabin crew members and two pilots, bound for Pangkal Pinang on the Indonesian island of Bangka.It made a request to air traffic control to return to the airport around 19 kilometers (12 miles) after takeoff, but did not indicate there was any emergency.Radar data did not show that the plane had turned back, and air traffic controllers lost contact with it soon after, Yohanes Sirait, spokesman for AirNav Indonesia, the agency that oversees air traffic navigation, told CNN.David Soucie, a former safety inspector with the US Federal Aviation Administration, said the fact that an emergency wasn't declared should be a cause for concern. "What's most peculiar to me is the fact that they didn't declare an emergency. They just simply said, 'we're going back'," said Soucie, a CNN safety analyst."But when I look at the track of the aircraft after that, the aircraft made a very steep dive after that which is not typical of what they would've done," he added. "They would have maintained altitude and made that turn and come back to (the airport)."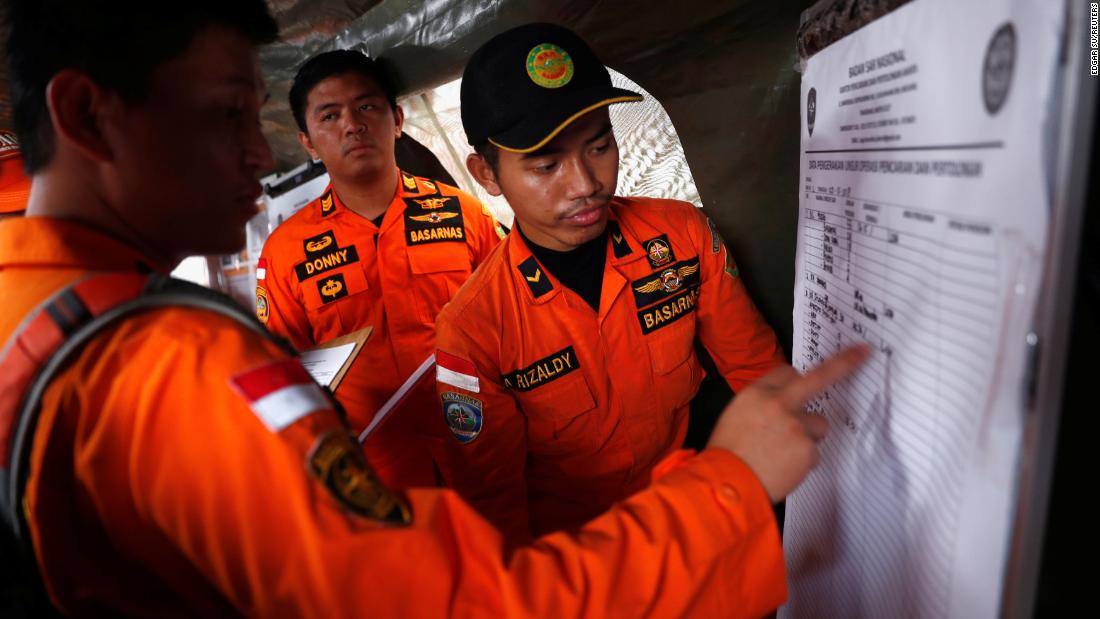 Photos: In photos: Lion Air plane crashes off IndonesiaIndonesian rescue team members update a manifest chart on Tuesday, October 30, as they work to retrieve the bodies of those who died in the Lion Air flight JT610 crash.Hide Caption 1 of 13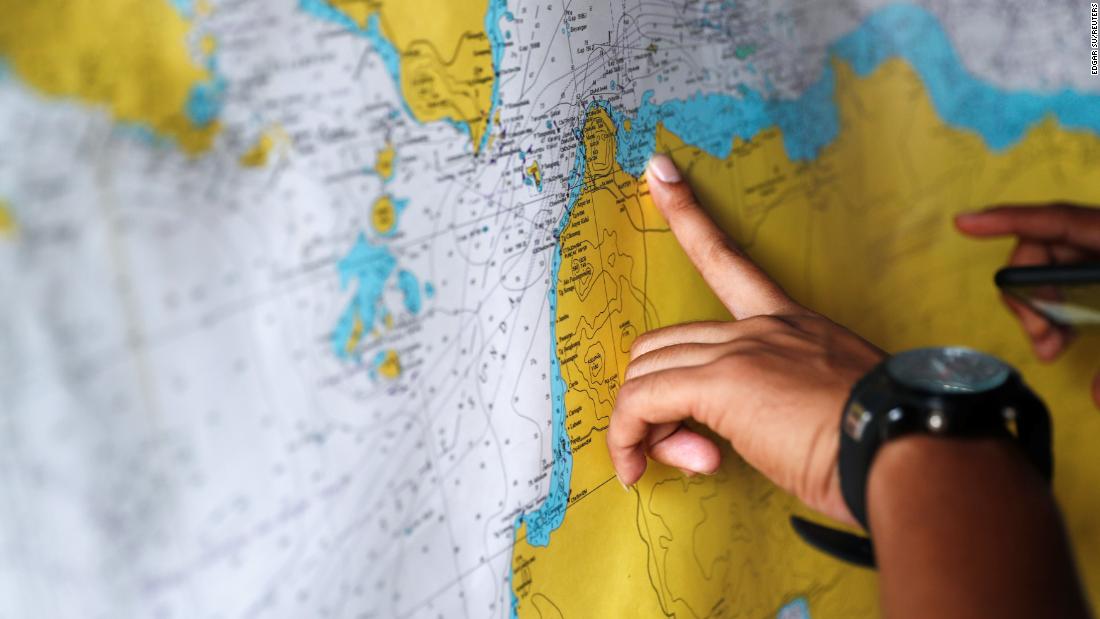 Photos: In photos: Lion Air plane crashes off IndonesiaAn Indonesian police officer studies a map in the search and rescue command center on Tuesday.Hide Caption 2 of 13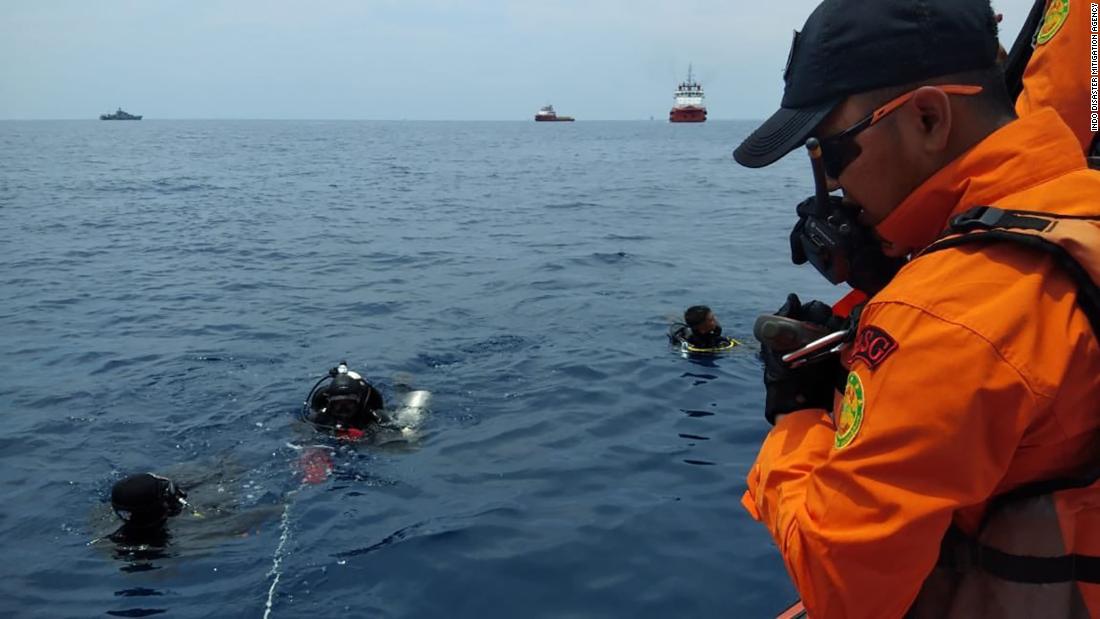 Photos: In photos: Lion Air plane crashes off IndonesiaDivers work near the site where an Indonesian passenger plane crashed on Monday, October 29. Hide Caption 3 of 13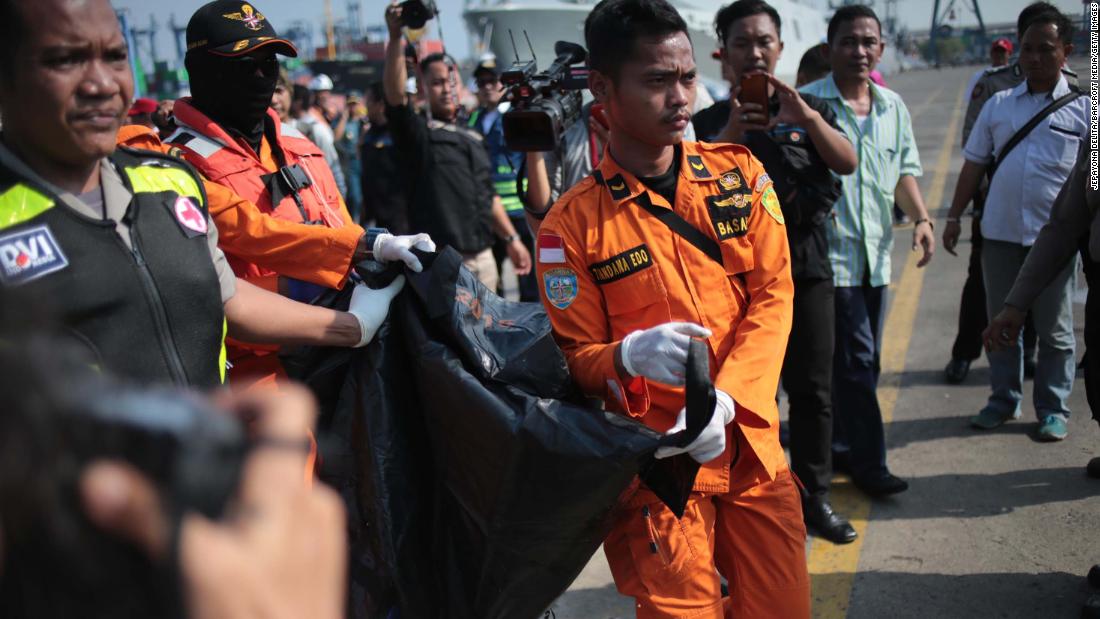 Photos: In photos: Lion Air plane crashes off IndonesiaRescue workers carry a body that was recovered from the waters near Jakarta on October 29.Hide Caption 4 of 13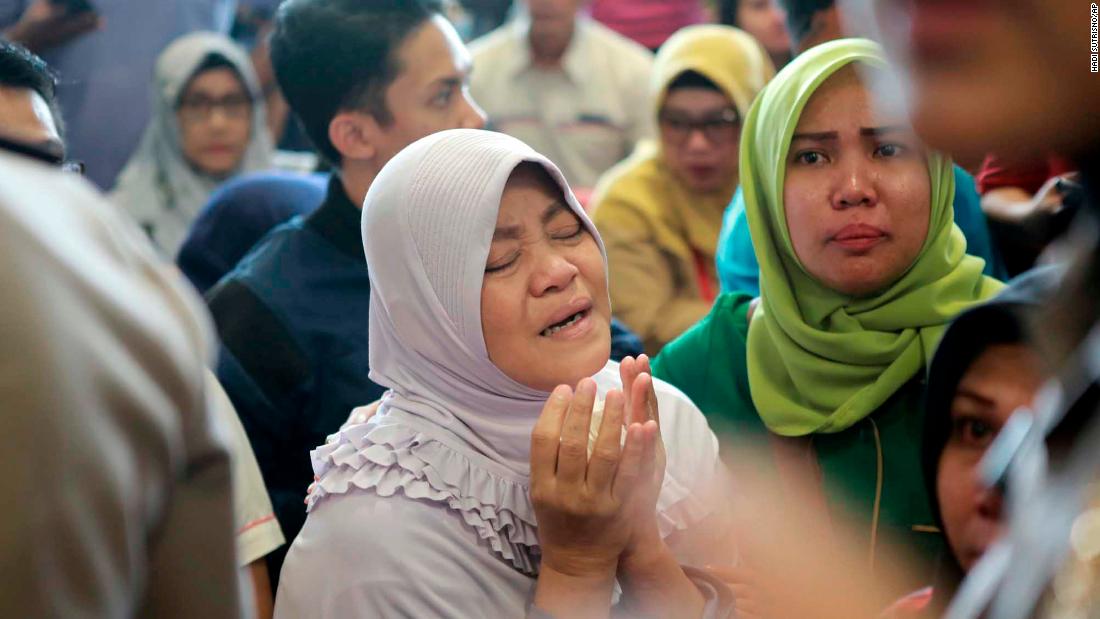 Photos: In photos: Lion Air plane crashes off IndonesiaA woman in Pangkal Pinang prays as she and others wait for news on October 29.Hide Caption 5 of 13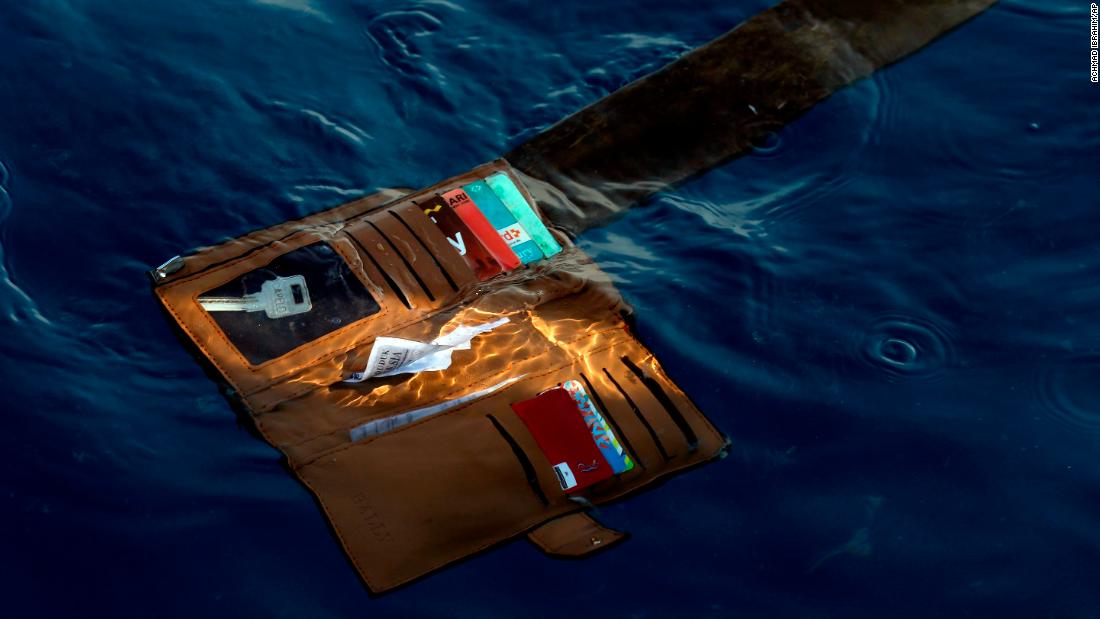 Photos: In photos: Lion Air plane crashes off IndonesiaA wallet is seen in the water where the plane went down.Hide Caption 6 of 13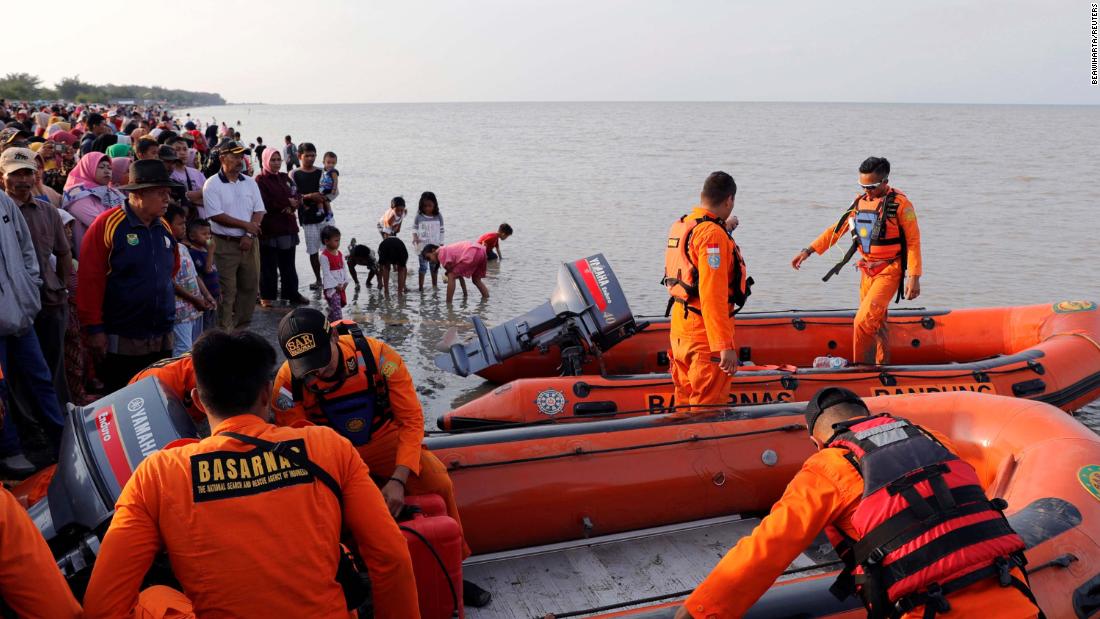 Photos: In photos: Lion Air plane crashes off IndonesiaPeople gather on the beach as a rescue team prepares to leave the coast of Karawang.Hide Caption 7 of 13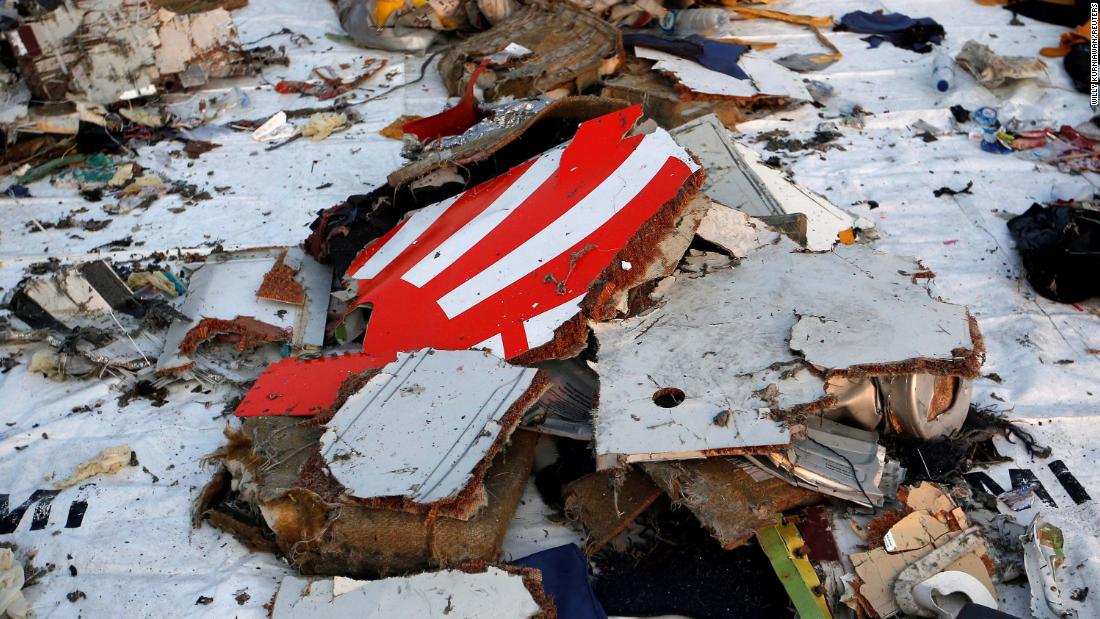 Photos: In photos: Lion Air plane crashes off IndonesiaWreckage from the plane lies at a port in Jakarta on October 29.Hide Caption 8 of 13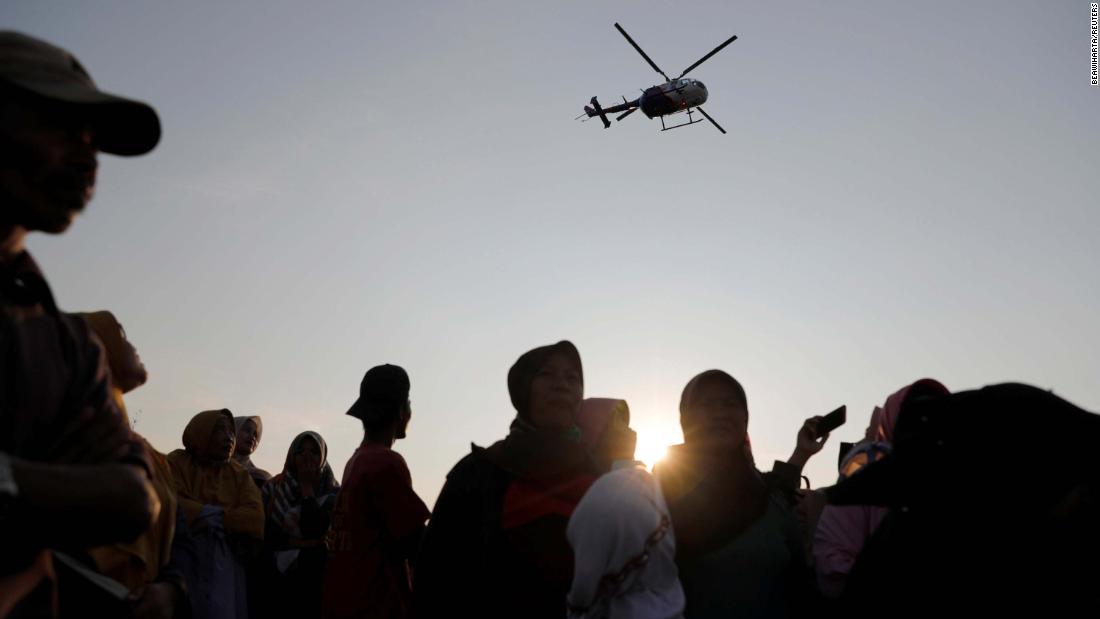 Photos: In photos: Lion Air plane crashes off IndonesiaPeople watch a rescue team as a helicopter flies overhead.Hide Caption 9 of 13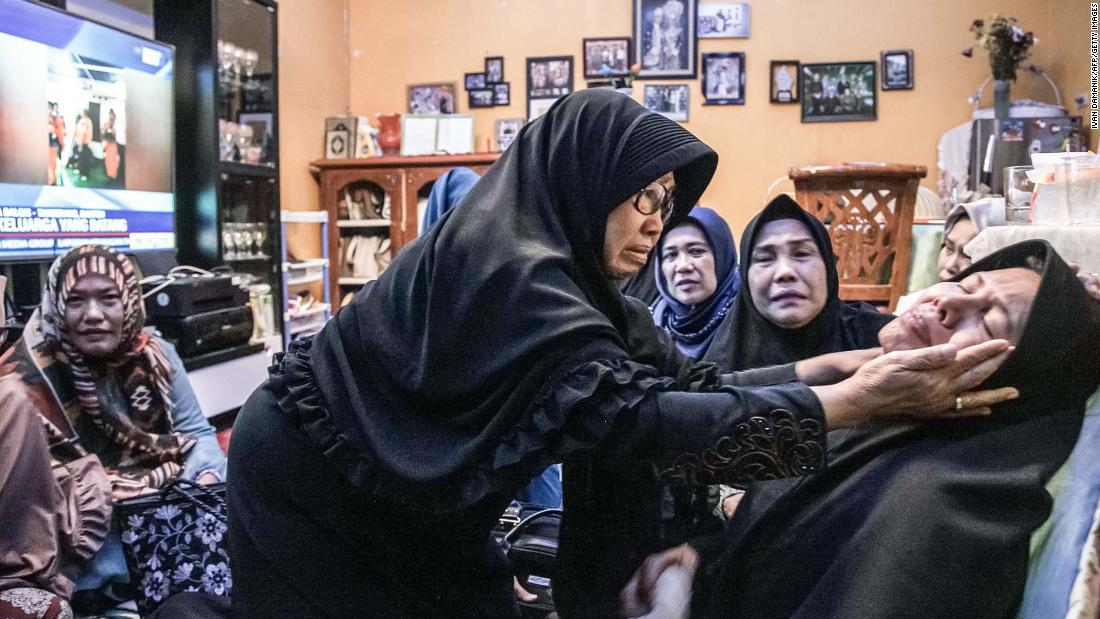 Photos: In photos: Lion Air plane crashes off IndonesiaMerdiana Harahap is consoled in Medan, Indonesia, on October 29. Her husband was on the plane.Hide Caption 10 of 13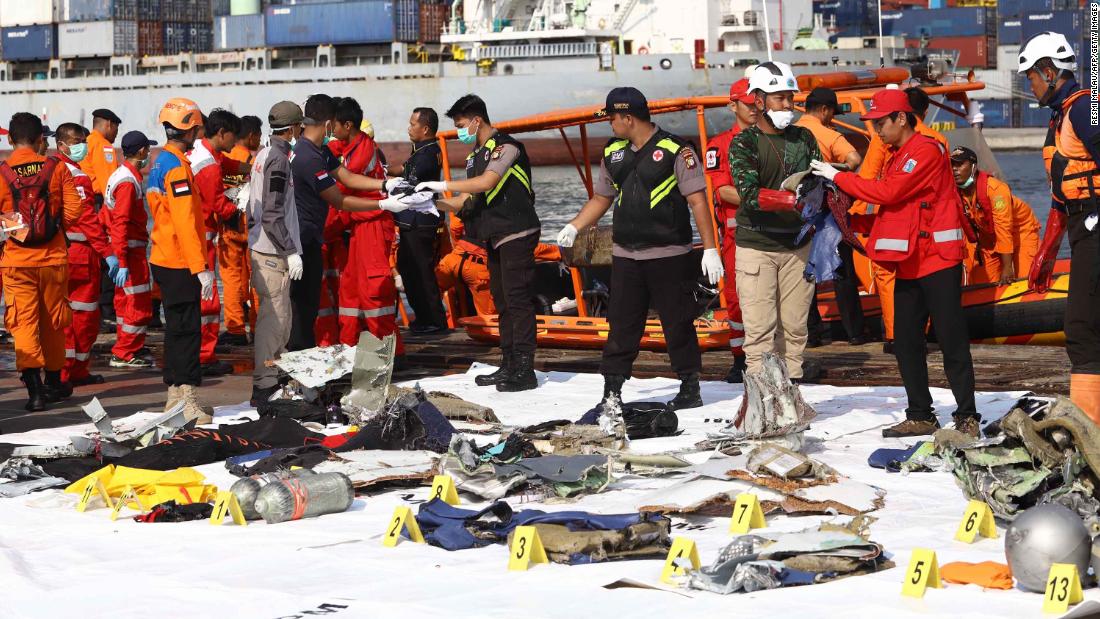 Photos: In photos: Lion Air plane crashes off IndonesiaMembers of a rescue team bring personal items and wreckage ashore in Jakarta on October 29.Hide Caption 11 of 13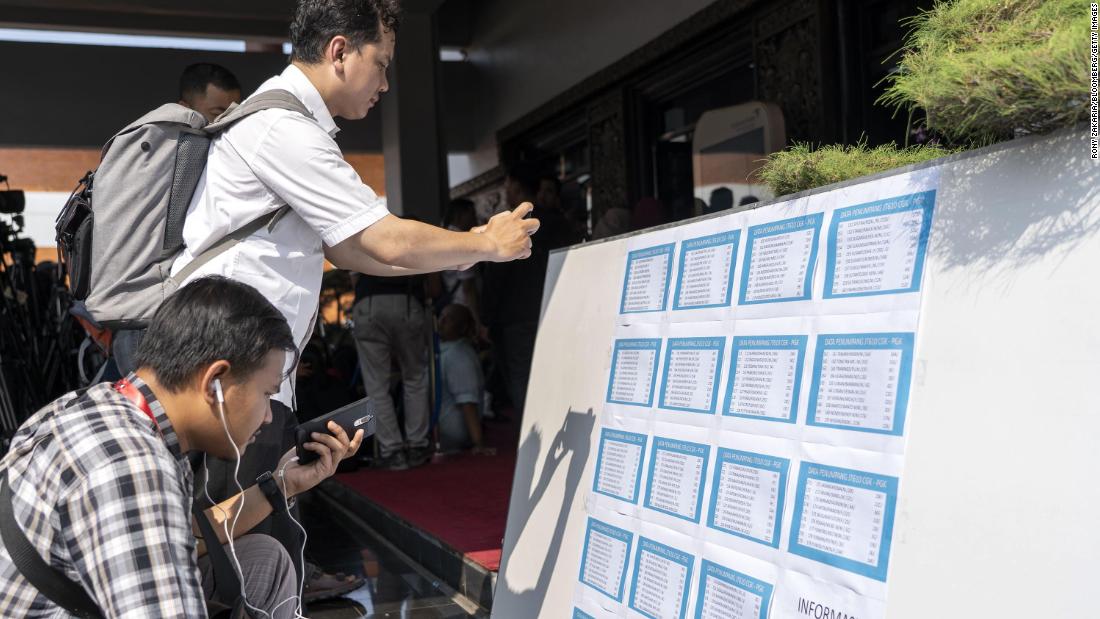 Photos: In photos: Lion Air plane crashes off IndonesiaPeople look at the passenger manifest for Lion Air Flight JT 610.Hide Caption 12 of 13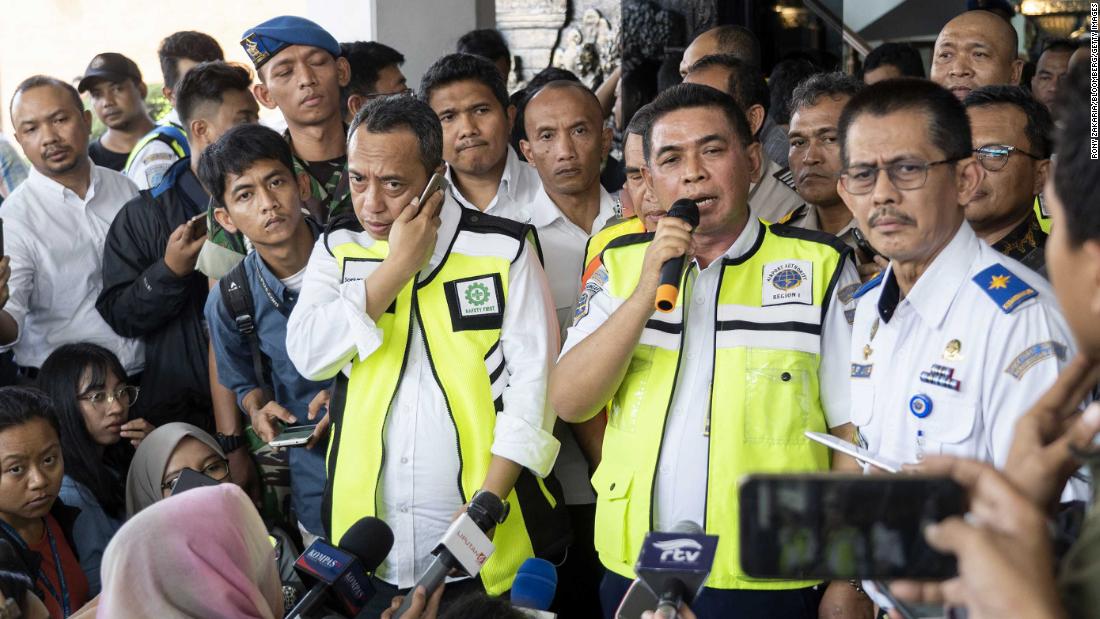 Photos: In photos: Lion Air plane crashes off IndonesiaBagus Sunjoyo, head of airport authority for Soekarno-Hatta International Airport, speaks to members of the media during a news conference on October 29.Hide Caption 13 of 13












The plane had reported problems the night before on a flight to Denpasar to Jakarta, but engineers had checked and repaired the issue and given the plane clearance to fly, Lion Air CEO Edward Sirait told local media. AirNav Indonesia said the flight would have been given a priority landing spot had it declared an emergency. "Something happened to lose control of that aircraft," Soucie said. He ruled out weather as a cause of the crash, however, since the plane did not appear to attempt to turn back towards Jakarta. "That says that something abrupt and very fast happened to the aircraft."Though the flight data recorder and voice cockpit recorder — the so-called "black boxes" — have yet to be recovered, Soucie warned that the emergency locator transmitters on the black boxes are somewhat unreliable, and could be undetectable, as they were with the missing Malaysian Airlines flight MH370. "When that aircraft goes down, the first thing you find is those boxes, and if the signal that tells where they are isn't working or is not designed properly, that's a big problem," he said. "It's again more of a systemic problem than it is a particular aircraft."Black boxes typically provide information on the causes of the crash and final minutes of the flight.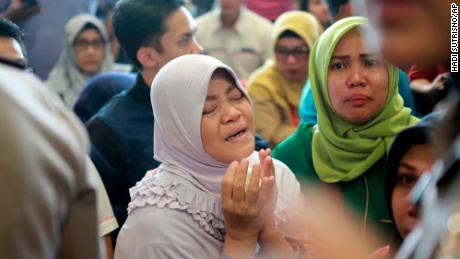 A relative of passengers prays as she and others wait for news on the Lion Air plane.New aircraftLion Air acquired the Boeing 737 MAX 8 jet in August and it had only flown 800 hours, according to Indonesia's National Transport Safety Committee (NTSC). The aircraft is one of Boeing's newest and most-advanced jets, one of 11 such planes in Lion Air's fleet. In a statement, Boeing said the company was "deeply saddened" by the loss and offered "heartfelt sympathies" to passengers and crew on board, and their families.Soucie said 800 hours was plenty of time "to get this tried-and-true." He added the MAX 8 was "the top of the line, it's one of the best you can buy … I don't see anything coming back towards maintenance on this issue or the flight of the aircraft itself."CNN aviation analyst Peter Goelz agreed that the loss of such a new aircraft was "highly unusual."But because the Lion Air jet's pilot and co-pilot were experienced — 6,000 and 5,000 flight hours respectively — and weather did not seem to be a factor, investigators would be focusing on the aircraft, said Goelz, a former chairman of the US National Transportation Safety Board.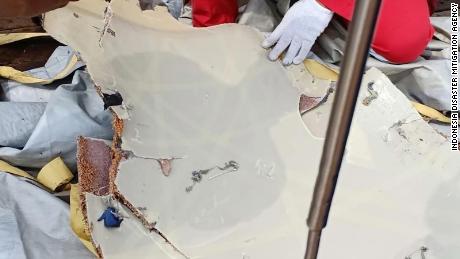 An image released by Indonesian rescue officials of debris pulled from the water. Indonesia's poor safety recordAttention will also fall on the general safety record of Indonesia's aviation industry, which has long lagged behind other countries in the region.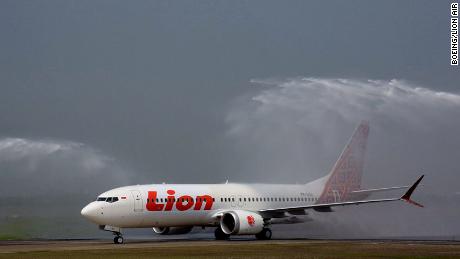 Lion Air jet one of Boeing's newest, most-advanced planesIn the wake of the crash, Australia has advised its government officials and contractors not to fly Lion Air, a government official told CNN.Lion Air was one of the dozens of Indonesian carriers banned from European airspace in 2007, following a series of crashes and concerns over falling safety standards. That same year, a Garuda Indonesia plane with 140 people on board overshot the runway in the Indonesian city of Yogyakarta and burst into flames, killing 21 people on board.The crash was one of a litany of accidents involving Indonesian airlines since 2000, including several involving Lion Air. In 2013, a Lion Air Boeing 737 missed the runway and crashed into the sea near Bali, forcing passengers to swim to safety. That same year, another Lion Air Boeing 737 collided with a cow while touching down at Jalaluddin Airport in Gorontalo.Others were not so fortunate, in 2014 Indonesian AirAsia Flight 8501 crashed in the Karimata Strait while flying from Surabaya to Singapore, killing all 162 aboard.However, standards have since improved and major carriers — including Lion Air — were gradually removed from the blacklist over the years. All remaining Indonesian airlines on the list were cleared earlier this year.A similar ban, preventing Indonesian carriers from entering US airspace, was lifted in 2016. Soucie, who was involved in several of the investigations resulting in Indonesia being cleared, said the 2007 ban was more to do with "the Indonesian government and their commitment to safety than it does about an individual airline."Indonesia, an archipelago nation of more than 13,000 islands, has seen a boom in domestic aviation in recent years, with passenger traffic tripling between 2005 and 2017, according to Australian consultancy the CAPA-Center for Aviation. Today, Indonesia has the world's fifth largest domestic aviation market after the US, China, India and Japan. As of 2017, Lion Air, considered a budget carrier, controlled more than 50% of Indonesia's domestic market, according to CAPA."What they (Indonesian government) dealt with there was a systemic issue, something that had to readjust or recalibrate the way that Indonesia looks at safety," said Soucie. "They've come a long, long way."
Source Link:
https://www.cnn.com/2018/10/29/asia/lion-air-plane-crash-indonesia-intl/index.html
[-0.637598]
Comments
comments