(CNN)Their giant cow bells clanging in time, they march through Kitzbuhel's narrow streets.
This merry band of Swiss ski racing fans draws crowds like the pied piper and sets a new benchmark in an already unique alpine scene.Everywhere you look, there are fans from different nationalities — Italians in matching ski jackets with painted faces, Slovenians draped in national flags, pockets of people with banners proclaiming their allegiance to various racer's fan clubs, plenty of French, Germans, some Americans, some British and so on. Plus, of course, Austrians in their thousands, including a raucous group of lads in retro 80s ski gear.All have come to savor the thrills and spills — both during racing and later among the bars, cafes and pop-up stalls — of Kitzbuhel's infamous Hahnenkamm downhill. It's earned the reputation as skiing's toughest test, and, long into the night, its biggest party. "I wanted to see the race live," says Norwegian Sture Norevik, clutching a plastic cup of beer. "It's one of those things I wanted to feel live — not sitting back home on my sofa." Sture and his three friends arrived from Bergen Wednesday for "one day skiing, the rest fun."Read MoreREAD: Why Kitzbuhel downhill is skiing's wildest race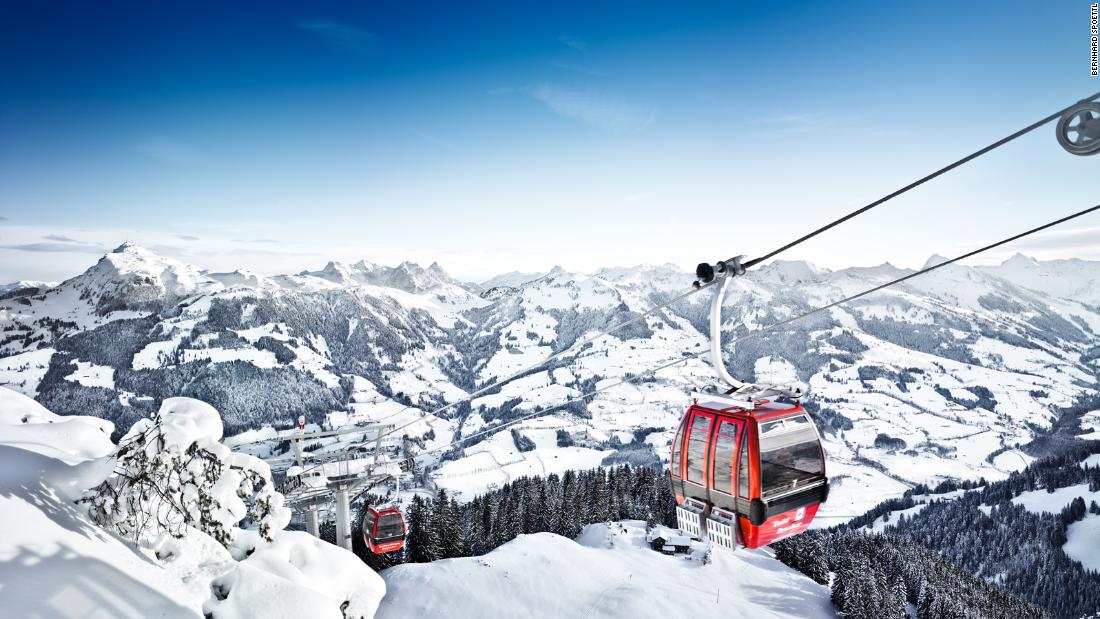 Photos: Kitzbuhel, Austria ski resort guideTyrolean treasure: Kitzbuhel is the home of the infamous Hahnenkamm World Cup ski race every January, but the charming Austrian town offers much more than just a death-defying downhill. Hide Caption 1 of 16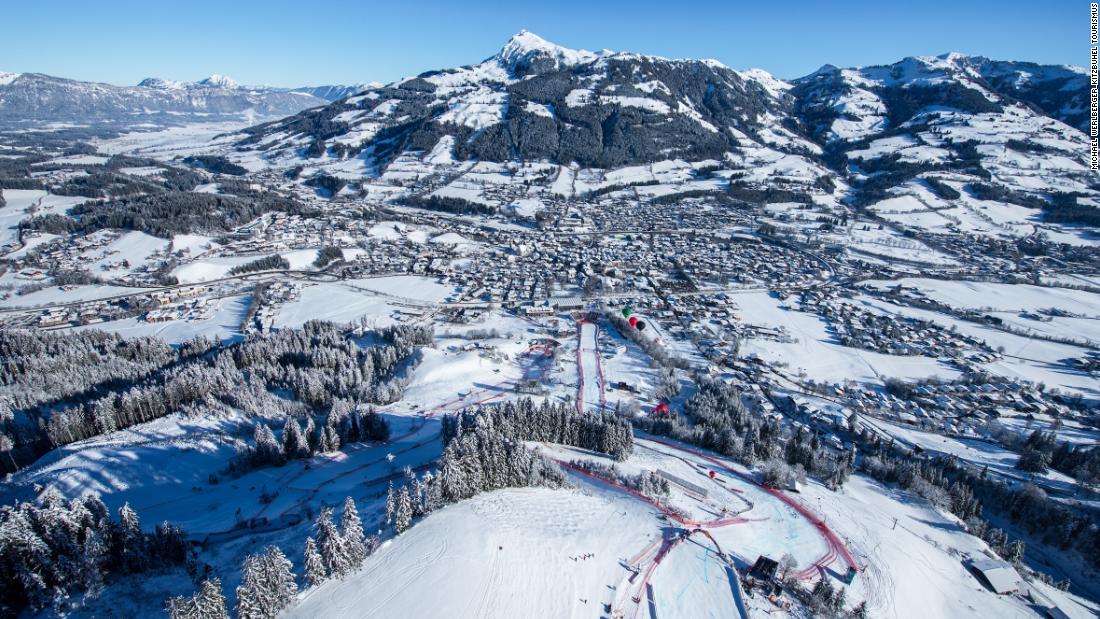 Photos: Kitzbuhel, Austria ski resort guideSparkling gem: Kitzbuhel is a former silver mining town and a medieval jewel in the heart of Austria's Tirol, 60 miles east of Innsbruck.Hide Caption 2 of 16
Photos: Kitzbuhel, Austria ski resort guideHahnenkamm hysteria: The annual World Cup race on the Streif run is the scariest and hairiest on the circuit with thrills and plenty of spills to entertain the huge crowds that flood in. Hide Caption 3 of 16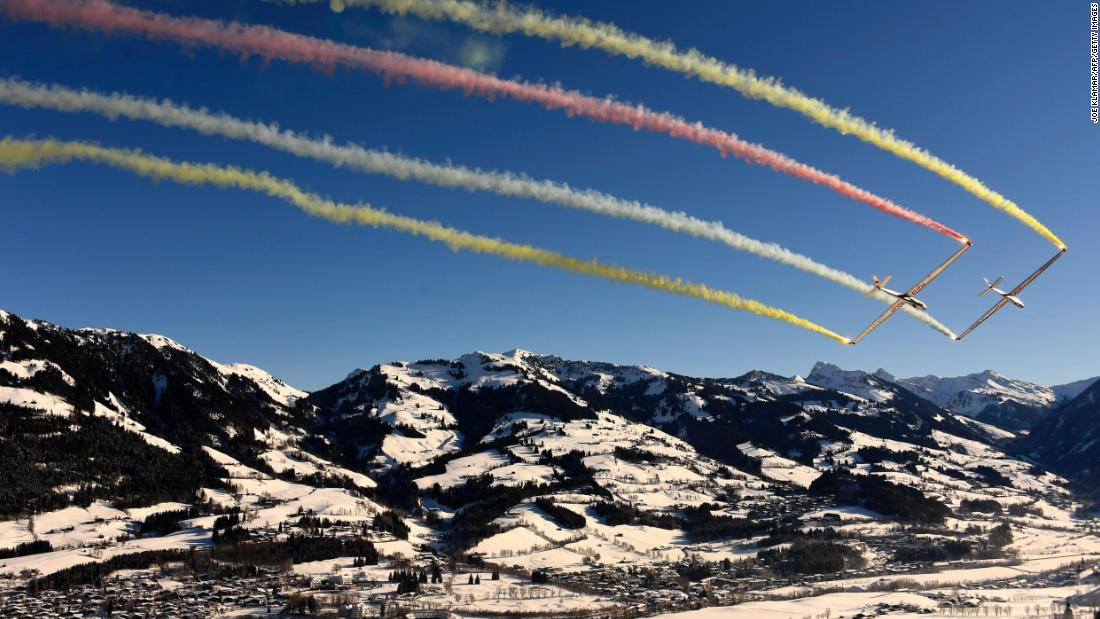 Photos: Kitzbuhel, Austria ski resort guideBlue riband: The Hahnenkamm downhill is the highlight of the World Cup circuit and race weekend creates a carnival atmosphere in Kitzbuhel.Hide Caption 4 of 16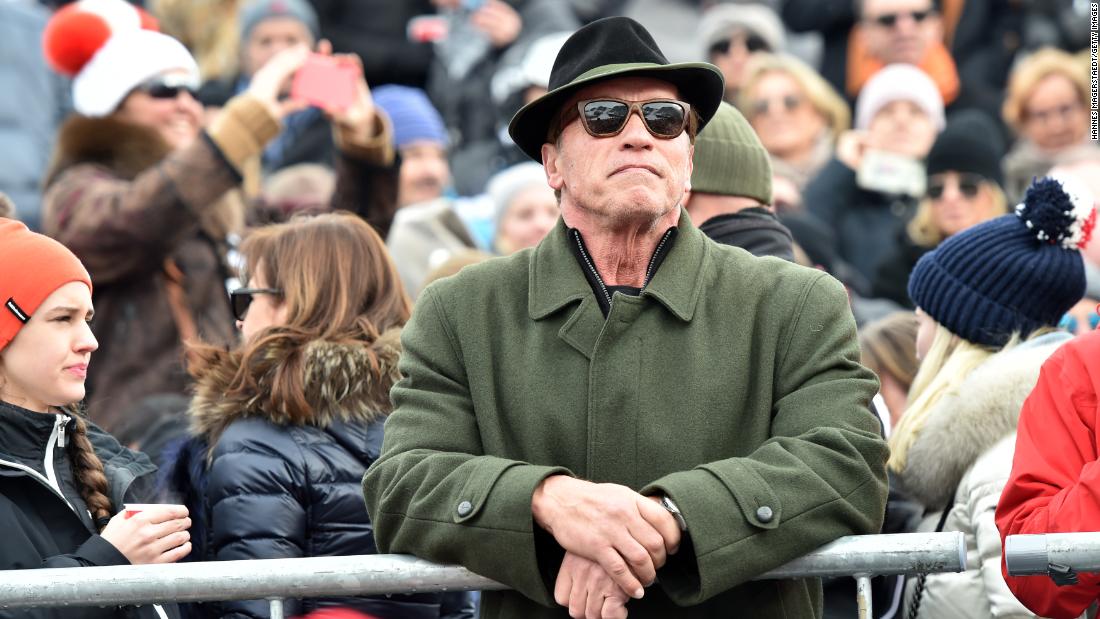 Photos: Kitzbuhel, Austria ski resort guideHe's back: Celebrities and the jet-set turn out in force to see and be seen. Austrian native and Terminator star Arnold Schwarzenegger is a regular fixture at the Hahnenkamm finish.Hide Caption 5 of 16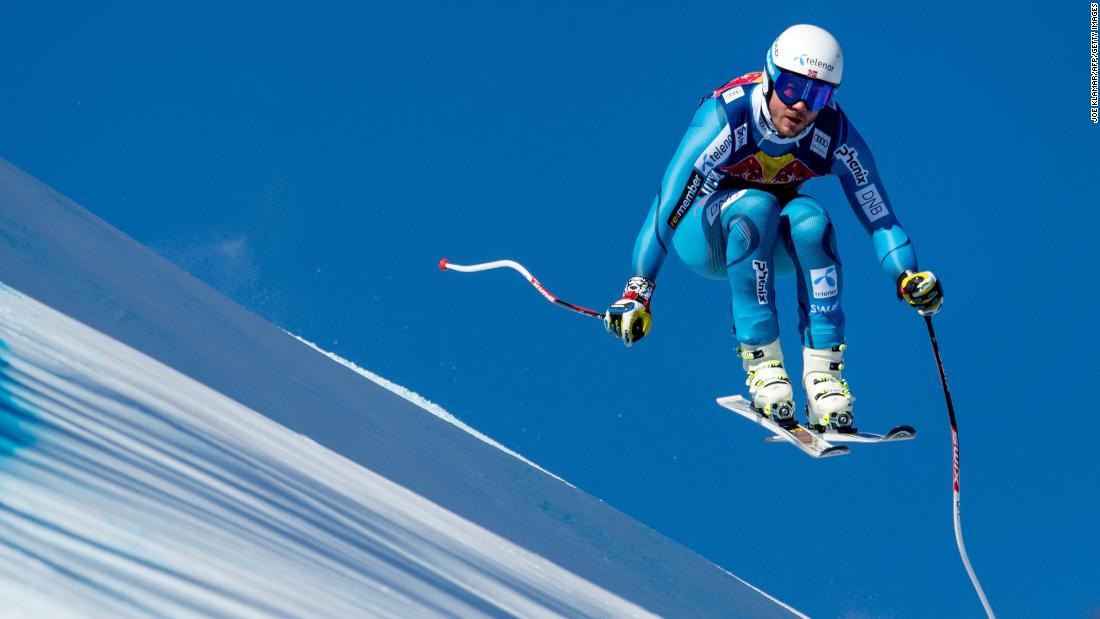 Photos: Kitzbuhel, Austria ski resort guideNerves of steel: The Hahnenkamm race requires guts and a no-fear approach to tackle the Streif's huge jumps, and steep, icy terrain as it plunges back towards the town. Hide Caption 6 of 16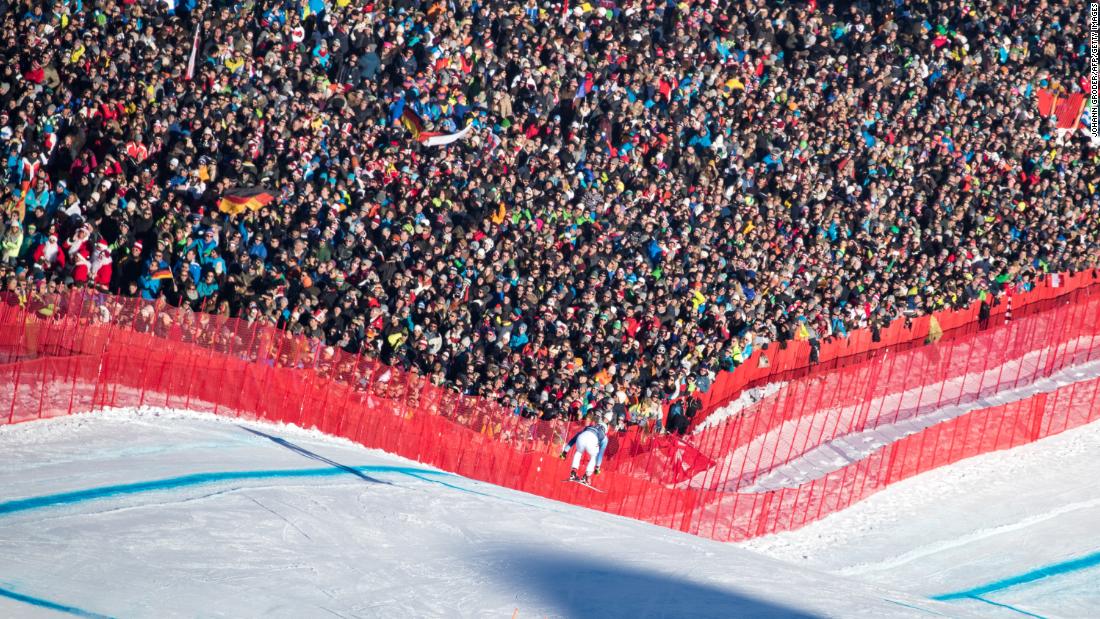 Photos: Kitzbuhel, Austria ski resort guideFever pitch: Just making it to the bottom is a feat in itself. Plenty of racers' seasons have been ended in spectacular crashes on the treacherous descent.Hide Caption 7 of 16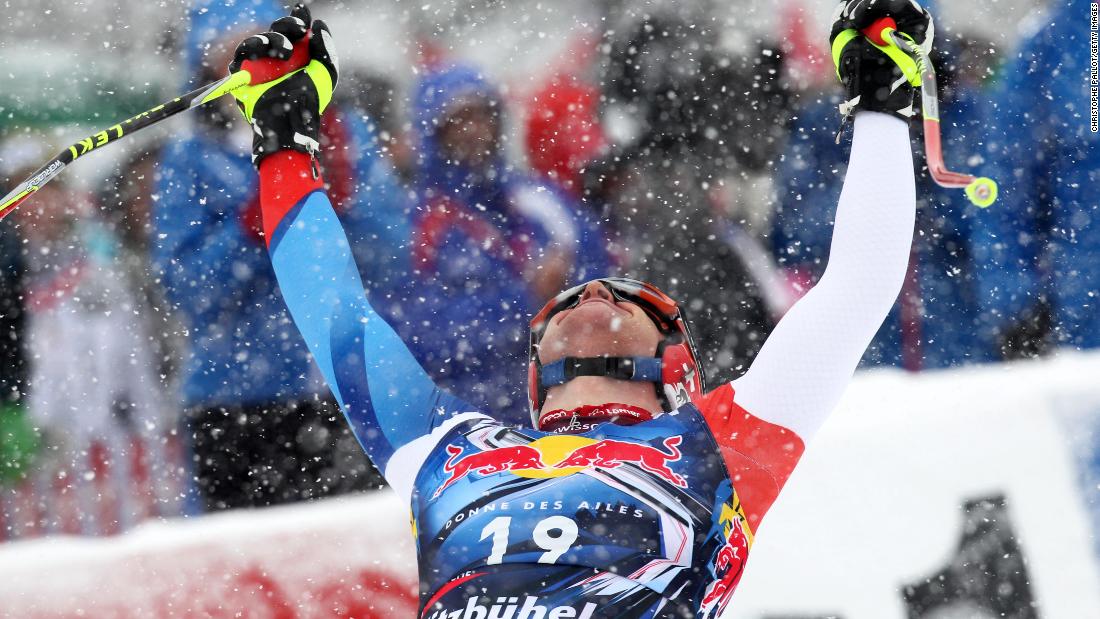 Photos: Kitzbuhel, Austria ski resort guideNo guts, no glory: Winning at Kitzbuhel is the ultimate for a downhill racer. Austrian great Franz Klammer did it four times but Swiss Didier Cuche (pictured) holds the record with five wins.Hide Caption 8 of 16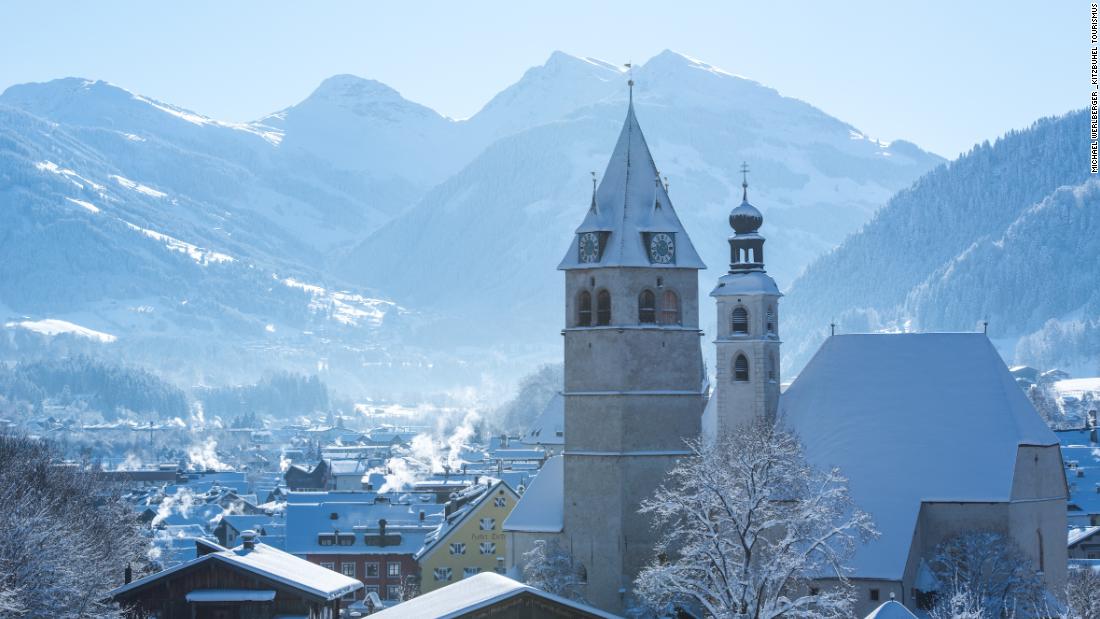 Photos: Kitzbuhel, Austria ski resort guideChocolate-box charm: Away from the madness of race weekend, Kitzbuhel is one of the most beautiful settings in the Alps with a pretty, cobbled medieval center.Hide Caption 9 of 16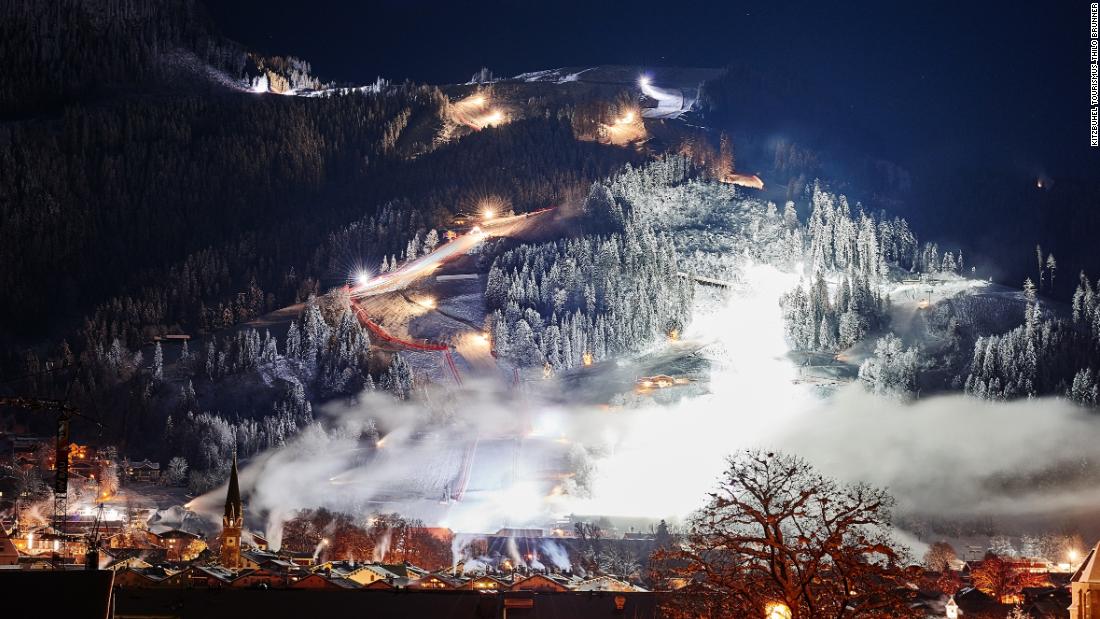 Photos: Kitzbuhel, Austria ski resort guideAfter dark: This being Austria, the bar scene is buzzing with plenty of watering holes to refresh thirsty skiers and snowboarders after a long day on the mountain. The Londoner pub is an Alpine institution.Hide Caption 10 of 16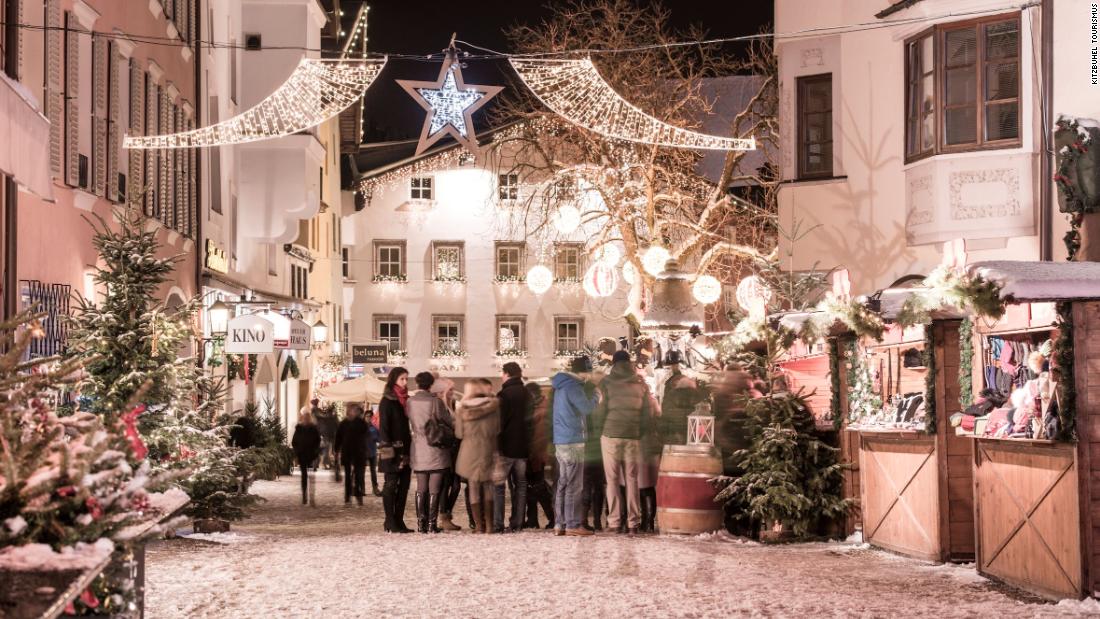 Photos: Kitzbuhel, Austria ski resort guideStreet party: Kitzbuhel's pedestrianized center is perfect for ambling and taking in the upmarket boutiques, cafes and restaurants. Hide Caption 11 of 16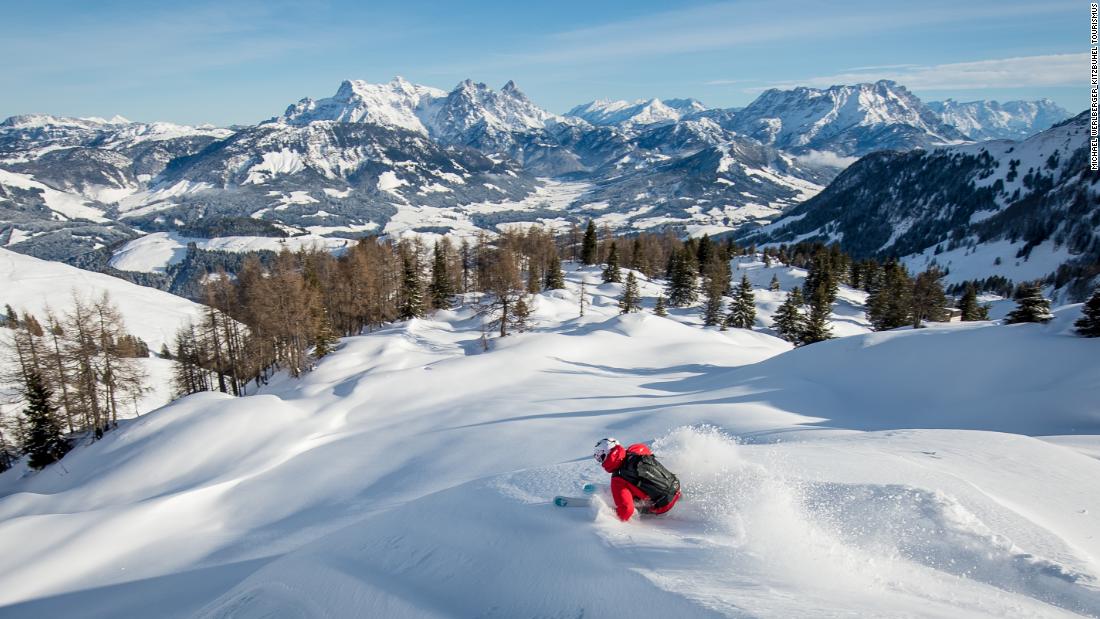 Photos: Kitzbuhel, Austria ski resort guideWhite playground: Kitzbuhel's skiing area is linked with that of Kirchberg. Together they offer 54 lifts and about 180 kilometers of skiing with endless backcountry opportunity. Hide Caption 12 of 16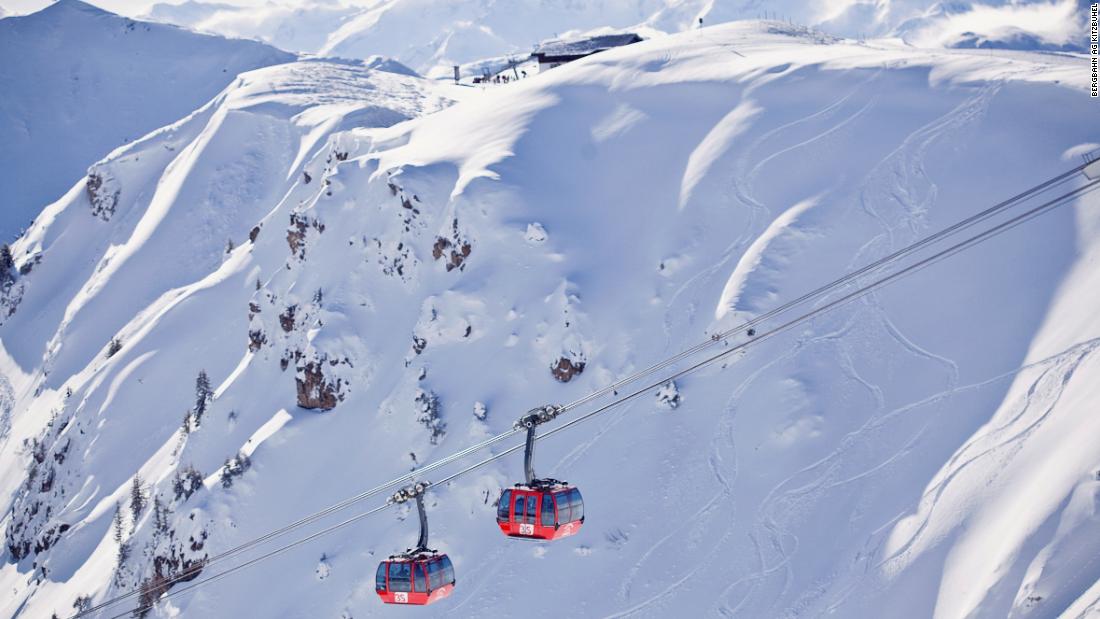 Photos: Kitzbuhel, Austria ski resort guideSki safari: As well as the runs on the Hahnenkamm mountain, the ski region includes slopes on the Kitzbuheler Horn, as well as the interlinked areas of Jochberg, Resterhohe and Pass Thurn. Hide Caption 13 of 16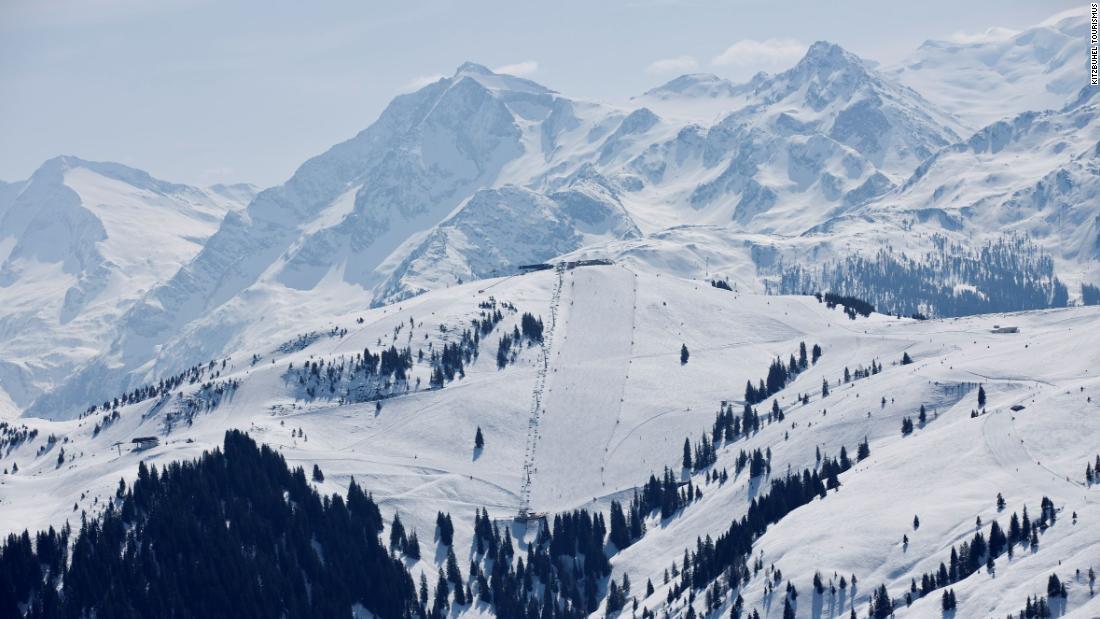 Photos: Kitzbuhel, Austria ski resort guideCruising grounds: Much of the skiing is tree lined and suits mileage hungry intermediates, although beginners and experts are well catered for.Hide Caption 14 of 16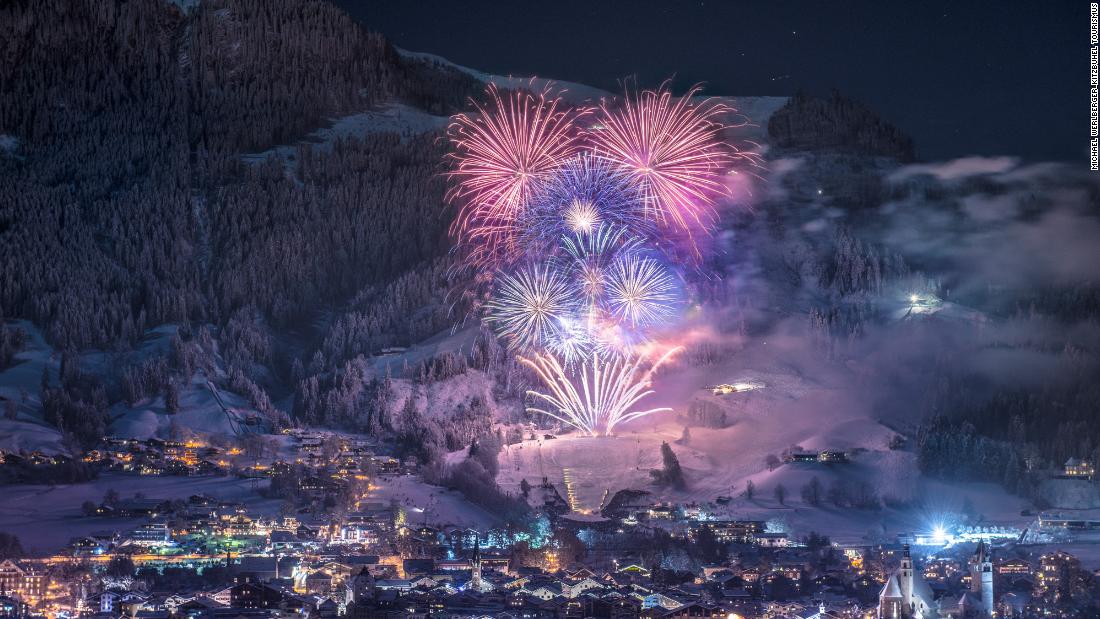 Photos: Kitzbuhel, Austria ski resort guideAustrian hospitality: Kitzbuhel is home to myriad four and five-star hotels with a wealth of upmarket eateries and plenty of cosy huts for on-mountain refreshments.Hide Caption 15 of 16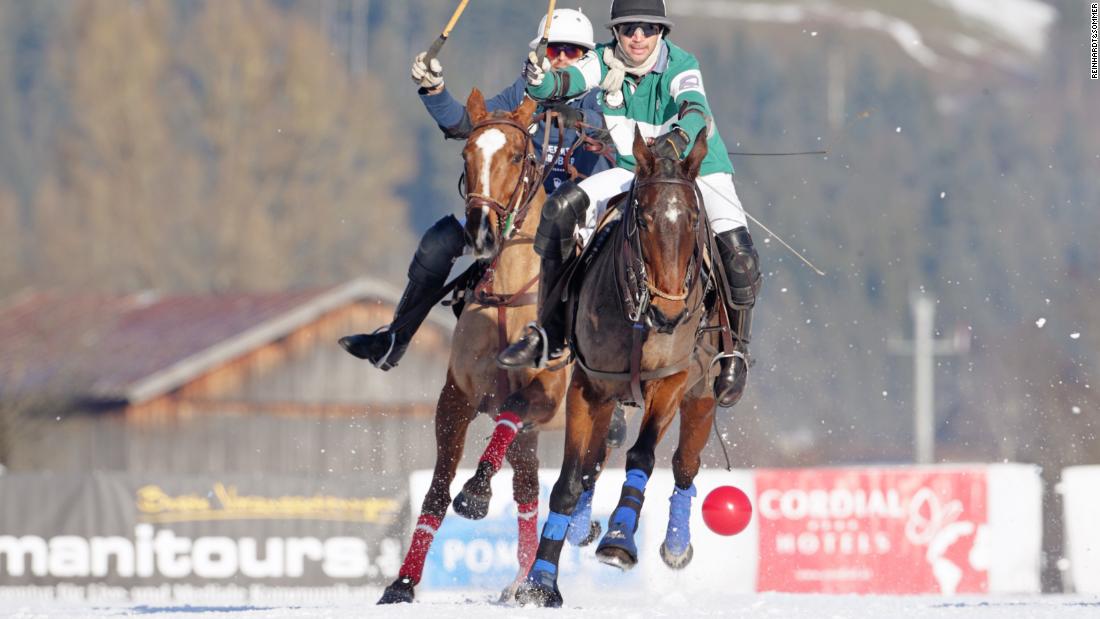 Photos: Kitzbuhel, Austria ski resort guideMulti talented: Kitzbuhel is more than just a ski resort, with activities such as polo on ice as well as a thriving summer scene including hiking, golf and tennis.Hide Caption 16 of 16













Smell of gluhweinLike the scene outside a soccer stadium, stalls sell Austrian scarves and hats and plastic music horns. Men stand outside the ticketed area with signs saying "Suche karten / tickets wanted," like alpine scalpers. The smell of gluhwein in the morning hangs over the steadily building throng lining the finish area of the legendary Streif track, which snakes down a crest of the Hahnenkamm — literally, "rooster's comb." READ: Kitzbuhel resort guideThe inclement weather forecast in this part of the Tirol, east of Innsbruck, forced organizers to move the race from its traditional Saturday slot to Friday, meaning attendance is down slightly from the usual 30-40,000 revellers."In Kitzbuhel, it's always about the sport," said a spokesman for the Kitzbuheler Ski Club, hosts since the first official race down the mountain in 1931. But still they stream in from the railway station next to the Hahnenkammbahn gondola, or from the car parks and packed guesthouses and hotels in town, like an expectant crowd before a big match. In all, nearly 80,000 will arrive over the course of the weekend for the re-arranged Saturday slalom and Sunday super-G. Visit CNN.com/Sport for more news, features and video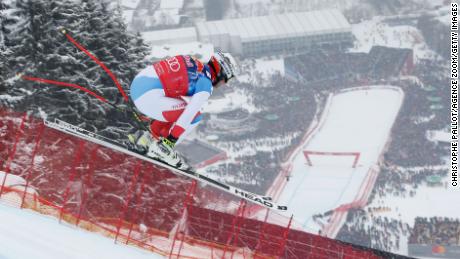 Beat Feuz of Switzerland flies towards the finish of the Kitzbuhel downhill. 'The people, the atmosphere'From Chamonix in France comes Liam Giezendanner and his father Eric, carrying a 10 feet tall banner emblazoned with a picture of Blaise Giezendanner — brother and son, respectively. Blaise was fourth in super-G at the PyeongChang 2018 Winter Olympics, and they've also followed him to Beaver Creek and Wengen, but for them Kitzbuhel is "beautiful, the best place" to watch him compete. Among the masses awaiting the start is Claudia Janka, from Obersaxen in Switzerland. She's there with friends from the fan club of hometown racer Carlo Janka. Her husband's cousin is Carlo's dad. "It's complicated," she laughs. She follows the circuit to venues such as Garmisch, Bormio, Alta Badia, but Kitzbuhel is her favourite for "the people, the atmosphere."From the finish area, spectators can only see as far up as the huge Hausbergkante jump, framed by a sponsor's banner, so when a bell tolls to begin the 10-second countdown to the 11.30 a.m. start, all eyes switch to the big screen. There, somewhere high above in the clouds, is the sight of Austria's Hannes Reichelt, wearing bib number one, settling in the starting gate. The crowd joins the count and then roars Reichelt down the track towards the mighty Mausefalle jump.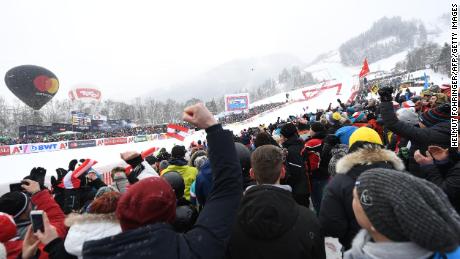 Ski racing fans watch the famous Kitzbuhel downhill.Only when he approaches the Hausbergkante do eyes switch to the hill to pick up the small dark speck streaking down the white track. He flies the jump and bounces across a horizontal traverse section, before plunging into the finish. An explosion of powder snow denotes Reichelt has come to some sort of stop in front of the grandstands and he gets the green light for race leader. Rock music pumps out, and the racers follow in quick succession.Groans or roars burst out depending on whether split times are in green, meaning the racer is ahead of pace, or red, meaning they are slower. Germany's Josef Ferstl beats Reichelt by 0.01 seconds, greeted with equal parts groan and roar depending on local allegiances.Swiss hero Beat Feuz, a frequent podium finisher without a win at Kitzbuhel, is the seventh man down and takes over the lead before crashing in the finish area. The cow bell band chimes loud and long as massed Swiss flags wave furiously in the snowy air. READ: How getting fit to ski can help tap into your sixth sense READ: How to hit 100mph in skiing's oldest, longest, fastest race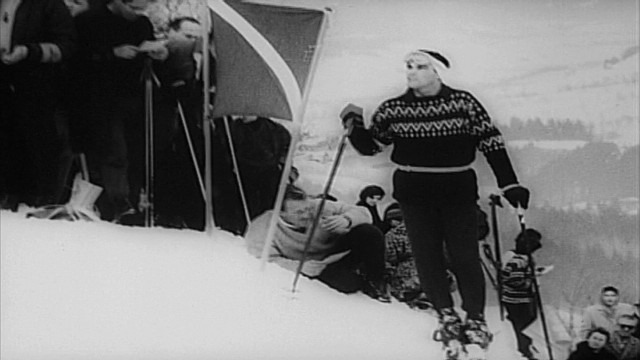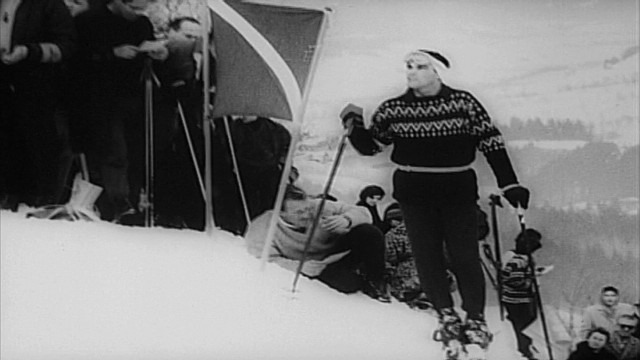 JUST WATCHEDWorld's most dangerous downhill?ReplayMore Videos …MUST WATCH
World's most dangerous downhill? 02:24Two racers later Austria's Vincent Kriechmayer, the winner of the Lauberhorn classic in Wengen last week, pulls off the recovery of a lifetime. He gets twisted off the Hausbergkante and lands awkwardly on one ski, which propels him towards the red safety net at high speed before he gets the other foot down and pulls away with inches to spare. But behind him, countryman Max Franz takes a heavy fall and ends up with a broken heel bone. Sweden's Alexander Koell also endures a serious crash and must be helicoptered from the course. He's later reported to be OK.
Sweden's Alexander Koell is transported to hospital after a serious crash. Feuz's time looks more and more impregnable, but then Italian maestro Dominik Paris storms home 0.20 seconds quicker.There's still more than 30 racers to come, like lemmings leaping out of the start hut, and the crowd watch with half an eye on emptying glasses. The big screen pics out famous faces, such as former F1 supremo Bernie Ecclestone, four-time champion Franz Klammer — known as "The Kaiser" — and Canadian Ken Read, one of the original "Crazy Canucks," who won in 1980. The cloud is lifting to allow shafts of sunlight, if not the actual sun, to make an appearance. Aided by an improvement in visibility, Austrian Otmar Striedinger, from start number 27, ratchets up the energy levels again by threatening Paris' split times before finishing 0.37 seconds back in third. Austrians breathe a sigh of relief. Former US racer Daron Rahlves tells the story that when he won in 2003 there were no Austrians on the podium and a national newspaper proclaimed it "Black Saturday."READ: How Special Forces training is speeding up US ski teamREAD: Mikaela Shiffrin: 'I would rather be hunting than hunted'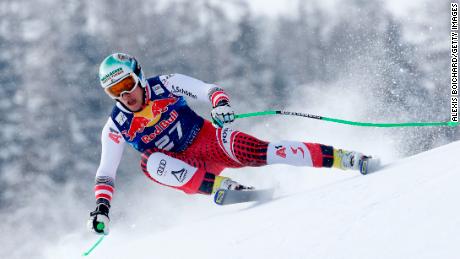 Otmar Striedinger of Austria grabs a surprise third place at Kitzbuhel.Despite Striedinger's efforts, once the top 30 have gone the result is more or less set. Remarkably, that makes the 29-year-old Paris only the sixth man to win three times or more at Kitzbuhel. It leaves him just one behind Klammer and countryman Karl Schranz, and two adrift of record holder Didier Cuche of Switzerland. It also earns Paris a tidy $84,000."I've no words to describe this emotion, it's very special," he tells reporters later. "It's not normal to win on this hill three times. It's just amazing."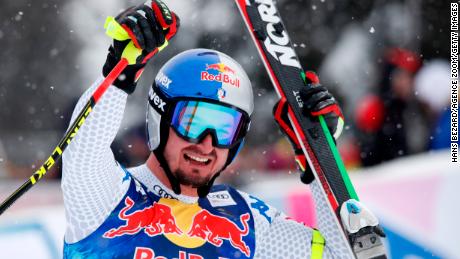 Dominik Paris of Italy won his third downhill title at Kitzbuhel. While Paris plots a "little party" before getting ready for Sunday's super-G, the massed ranks of ski racing fans — later put at a "very positive" 25,000 — troop towards the bars of Vorderstadt and surrounding streets at the heart of Kitzbuhel's medieval center. For some the epicenter is The Londoner pub, the spiritual home of the post-race party where in days gone by the winning racers would get behind the bar and pull pints. And so another layer is added to the Kitzbuhel legend and another raft of ski racing fans can say "I was there."
Source Link:
https://www.cnn.com/2019/01/25/sport/kitzbuhel-skiing-downhill-hahnenkamm-world-cup-party-spt-intl/index.html
[0.283326]
Comments
comments