Department of Homeland Security Secretary Kirstjen Nielsen was confronted by activists chanting "Shame" and "Sanctuary for all" while dining at a Mexican restaurant Tuesday evening.
The group Metro D.C. Democratic Socialists of America surrounded Nielsen and her companion at the MXDC Cocina Mexicana restaurant as they were eating and began criticizing her role in the Trump administration's new "zero tolerance" immigration policy.
U.S. Attorney General Jeff Sessions ordered authorities to begin criminally prosecuting as many people as possible for crossing the U.S.-Mexico border illegally last month, even if it meant families would be separated in the process.
Nearly 2,000 children were removed from their parents during a six-week period as part of that policy, DHS said last week.
"We will not stand by and let Secretary Nielsen dine in peace, while she is directing her employees to tear little girls away from their mothers and crying boys away from their fathers at our border," Margaret McLaughlin, a member of Metro DC DSA's steering committee, said in a statement. "Secretary Nielsen and everyone else who has carried out these brutal and cold-blooded orders to rip apart families should never be allowed to eat and drink in public again."
DHS addressed the protest late Tuesday, saying Nielsen shared activists' concerns "with our current immigration laws that have created a crisis on our southern border."
"The Secretary encourages all ― including this group ― who want to see an immigration system that works, that contributes to our economy, that protects our security, and that reflects our values to reach out to Members of Congress and seek their support to close the terrible immigration loopholes that have made our system a mess," DHS spokesperson Tyler Houlton said in a statement to HuffPost.
Nielsen eventually left the restaurant after continued chanting by the activists, who shouted statements such as: "No borders, no walls, sanctuary for all!" and "Shame on Nielsen, shame on Trump!" Police arrived to speak with the organizers, but no one was arrested.
"Kirstjen Nielsen will lock up your kids, no hesitation," one of the activists says in a Facebook Live video. "Remember what her face looks like."
DHS Secretary Nielsen just got driven out of a Mexican restaurant here on 14th Street by activists. DSA, I believe. pic.twitter.com/lTKutryXBO
— Osita Nwanevu (@OsitaNwanevu) June 20, 2018
Nielsen has become one of the most recognized defenders of the new immigration policy, even as she's publicly declared that there is no "policy of separating families at the border. Period," despite evidence to the contrary. During a news conference at the White House this week, the secretary dodged reporters' questions and stuck mostly to a prepared script, even after photographs emerged of children held inside chain-link fences and audio was published of children crying for their parents.
President Donald Trump defended her on Twitter on Tuesday evening, saying she did a "fabulous job" addressing the press.
Homeland Security @SecNielsen did a fabulous job yesterday at the press conference explaining security at the border and for our country, while at the same time recommending changes to obsolete & nasty laws, which force family separation. We want "heart" and security in America!
— Donald J. Trump (@realDonaldTrump) June 20, 2018
Democratic lawmakers, however, have roundly chastised Nielsen's role in the separations and the juvenile detentions, and nearly a dozen have called on her to resign, including House Speaker Nancy Pelosi (D-Calif.) and Sen. Kamala Harris (D-Calif.).
Metro D.C. DSA said Tuesday it would continue to oppose the Trump administration's immigration policies and urged Nielsen to be held accountable for her actions.
"While Secretary Nielsen's dinner may have been ruined, it is nothing compared to the horrors she has inflicted on innocent families," McLaughlin said.
This article has been updated with comment from the Department of Homeland Security.
RELATED COVERAGE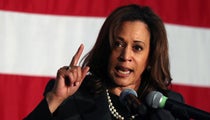 Democratic Lawmakers Call On DHS Secretary Kirstjen Nielsen To Resign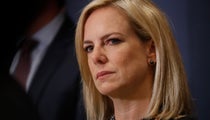 DHS Secretary Kirstjen Nielsen Defends Separation Of Families At The Border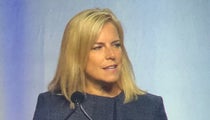 You Listened To Children Crying At The Border. Sheriffs Listened To Kirstjen Nielsen. Download
Source Link:
https://www.huffingtonpost.com/entry/nielsen-dinner-mexican-restaurant_us_5b29a695e4b0f0b9e9a67e1c
[-0.525256]
Comments
comments