(CNN)Since she helped free Alice Marie Johnson, reality TV star Kim Kardashian West has gotten the bug for political activism — specifically prison reform.
The reality star turned criminal justice reform advocate is now working on a documentary about the subject, which will be released via Oxygen. Kardashian West stopped by a Washington, D.C., prison last week to film part of "Kim Kardashian West: The Justice Project." The media mogul said she met with inmates who are taking a course with Georgetown professor Marc Howard and will feature their stories in the documentary.
Last week I was so moved by Dr. Marc Howard, a Georgetown professor who teaches a course inside of a DC prison where men & women can get Georgetown credits. I met so many amazing people that can't wait to share their stories with you. pic.twitter.com/xxmnIPFy7j
— Kim Kardashian West (@KimKardashian) July 27, 2019 A release date for the film has not yet been announced, though Oxygen says it will be 2 hours long. "I hope you will learn about the justice system the way I have," Kardashian West wrote on Twitter Saturday.Read MoreKardashian West has been working with lawyers and activists in a national bipartisan advocacy group for criminal justice reform. Since 2018, she has helped commute the sentences of more than a dozen inmates whom she believes were unfairly sentenced.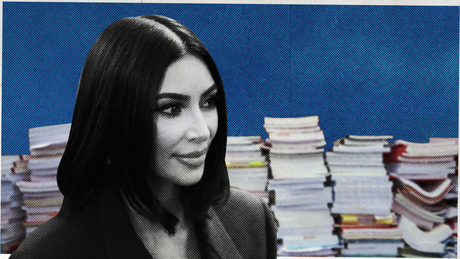 Kim Kardashian West, Esq. in 2022? You better believe itOne of them was Johnson, a first-time nonviolent drug offender who'd been serving a life sentence since 1996 when President Trump freed her last year.Last month Kardashian West visited the White House to support a new initiative to help former inmates get jobs after they are released from prison. In April the 38-year-old announced she is studying to become a lawyer so she can be better informed while advocating for reforms to the US justice system.
Source Link:
https://www.cnn.com/2019/07/28/entertainment/kim-kardashian-west-documentary-prison-reform-trnd/index.html
[0.365041]
Comments
comments